Josh Olson on
Faster, Pussycat! Kill! Kill!
Busty broads on motorcycles pummel every guy they encounter in an' indelible example of female empowerment, grindhouse style. A trash classic from the mammary-fixated Russ Meyer, former king of the nudies turned sultan of sleaze.
About Josh Olson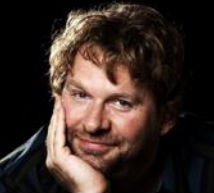 Josh Olson  was the only student in his second grade class to see The House That Dripped Blood.  Many years later, he wrote and directed the no-budget horror film, Infested, a brutal assault on The Big Chill, with zombies. He went on to write the screenplay for A History of Violence and was nominated for the WGA, BAFTA and Academy Awards for Best Screenplay. He kept losing to Larry McMurtry, but that's okay.  He co-wrote the teleplay for the Masters of Science Fiction episode, The Discarded, with Harlan Ellison, and is currently writing a sophisticated thriller, Tabloid, for Mick Jagger.