Released 1980
Distributor Paramount
About
Serial
Director Bill Persky's 1980 satire benefits from the kind of quirky casting and jaundiced worldview that served Robert Altman so well in the 70's. A sexual roundelay set in monied Marin County, the film finds such odd couples as Martin Mull and Tuesday Weld navigating new-age cults while working overtime on their disintegrating marriage.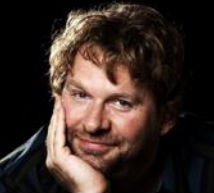 About Josh Olson
Josh Olson 
was the only student in his second grade class to see
The House That Dripped Blood
.  Many years later, he wrote and directed the no-budget horror film,
Infested
, a brutal assault on
The Big Chill
, with zombies. He went on to write the screenplay for 
A History of Violence
 and was nominated for the WGA, BAFTA and Academy Awards for Best Screenplay. He kept losing to Larry McMurtry, but that's okay.  He co-wrote the teleplay for the
Masters of Science Fiction
episode,
The Discarded,
with Harlan Ellison, and is currently writing a sophisticated thriller,
Tabloid
, for Mick Jagger.