Josh Olson on
The Hills Have Eyes
Released 1977
Distributor Vanguard
About
The Hills Have Eyes
Wes Craven's version of Lawrence of Arabia? Ok, maybe not, but this is one of the best latter day uses of the metaphoric desert setting so familiar from 50s sci fi movies. The fan base it engendered resulted in a sequel and a 2006 remake which itself spawned a sequel. Originally rated X but cut to secure an R, there are various versions of the original in circulation. The Anchor Bay dvd release is the most complete.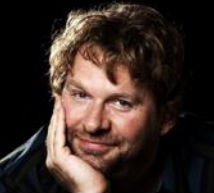 About Josh Olson
Josh Olson 
was the only student in his second grade class to see
The House That Dripped Blood
.  Many years later, he wrote and directed the no-budget horror film,
Infested
, a brutal assault on
The Big Chill
, with zombies. He went on to write the screenplay for 
A History of Violence
 and was nominated for the WGA, BAFTA and Academy Awards for Best Screenplay. He kept losing to Larry McMurtry, but that's okay.  He co-wrote the teleplay for the
Masters of Science Fiction
episode,
The Discarded,
with Harlan Ellison, and is currently writing a sophisticated thriller,
Tabloid
, for Mick Jagger.