John Landis on
The Court Jester
Released 1956
Distributor Paramount
About
The Court Jester
For many people today comic Danny Kaye is an acquired taste, but love him or hate him, this elaborate costume spoof is his funniest movie. One of the cleverest comedy scripts of the period excels in witty dialog and hilarious situations, very little of which seems to have made it into this conventionally bland trailer.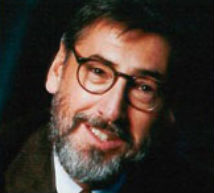 About John Landis
John Landis
 is the director of 
Animal House
, 
The Blues Brothers
,
An American Werewolf In London
, 
Trading Places
, 
Coming To America
,
Kentucky Fried Movie
, 
Spies Like Us
, 
Three Amigos!
, 
Into The Night
and 
Michael Jackson's Thriller,
and the recent
Burke and Hare
for Ealing Studios,  among many other films and television shows. His documentary 
Mr. Warmth: The Don Rickles Project
 premiered on HBO and won an Emmy for Best Music, Comedy or Variety Special.  He is also the subject of noted film critic Giulia D'Agnolo Vallan's recent book "John Landis" and his own book "Monsters in the Movies' was published to critical and popular acclaim in 2012.