Illeana Douglas on
A New Leaf
Walter Matthau plays a broke playboy and Elaine May the rich (and single) heiress who might be the key to his money problems. Director/writer May based this mildly black comedy on a short story by Jack Ritchie and peopled it with some of the funniest people on Broadway including Jack Weston and James Coco. The film's murderous overtones, reminiscent of Chaplin's Monsieur Verdoux, may have killed it at the box office — this useless trailer, easily the worst we've ever featured on Trailers from Hell, certainly didn't help– but the critics loved it.
About Illeana Douglas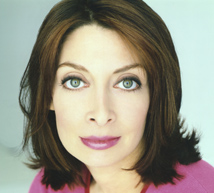 Illeana Douglas is an actress, writer, director, and also the granddaughter of two-time Academy Award-winning actor Melvyn Douglas. Some of her memorable film roles include Goodfellas, Cape Fear, To Die For, Grace of My Heart, Stir of Echoes, Ghost World and others that did very well in Sweden. Illeana created and starred in the multi-award winning web-series Easy to Assemble for IKEA. She is directing the feature Love Is Funny based on her original script. It's a comedy, yes. Illeana is the host of Trailblazing Women on Turner Classic Movies. Her memoir, I Blame Dennis Hopper: Stories Lived In And Out Of The Movies, is available now. She hosts the I Blame Dennis Hopper Podcast, available on iTunes and everywhere else podcasts can be streamed and downloaded.