John Landis on
Heaven Can Wait
Released 1943
Distributor 20th Century Fox
About
Heaven Can Wait
No, it's not the Warren Beatty remake of Here Comes Mr. Jordan, but the sublime Ernst Lubitsch comedy fantasy, his biggest commercial hit and generally considered the last of his films to exemplify the inimitable "Lubitsch touch". Feckless womanizer Don Ameche recounts his love life to urbane devil Laird Cregar at the gates of Hell in a sparkling rumination on life, death and the importance of the common man.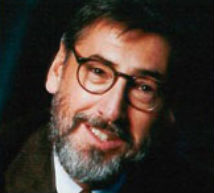 About John Landis
John Landis
 is the director of 
Animal House
, 
The Blues Brothers
,
An American Werewolf In London
, 
Trading Places
, 
Coming To America
,
Kentucky Fried Movie
, 
Spies Like Us
, 
Three Amigos!
, 
Into The Night
and 
Michael Jackson's Thriller,
and the recent
Burke and Hare
for Ealing Studios,  among many other films and television shows. His documentary 
Mr. Warmth: The Don Rickles Project
 premiered on HBO and won an Emmy for Best Music, Comedy or Variety Special.  He is also the subject of noted film critic Giulia D'Agnolo Vallan's recent book "John Landis" and his own book "Monsters in the Movies' was published to critical and popular acclaim in 2012.