The man with eyebrows that can kill!  Not really, but that's the impression given by the poster illustration. The Baker/Berman producing team gave their Hammer/Terence Fisher imitation a decent production — good color, autopsy-grade gore, female victims in low-cut gowns — but neither Jimmy Sangster's script nor the flat direction bring it to life. Donald Wolfit is the resurrected mad doctor stealing transfusion blood and committing murders with the help of his deformed servant Victor Maddern but the highlight is the strong performance from favorite scream queen Barbara Shelley. Artus' fancy special edition Blu is Region A friendly, although the DVD is PAL and all the extras are French-only.

Blood of the Vampire
Blu-ray + DVD
Artus Films
1958 / Color / 1:66 widescreen / 87 min. / Le Sang du Vampire / Street Date April 6, 2021 / Available from Amazon.fr / 29.99 €
Starring: Donald Wolfit, Vincent Ball, Barbara Shelley, Victor Maddern, William Devlin, Andrew Faulds, John Le Mesurier, Bryan Coleman, Cameron Hall, George Murcell, Barbara Burke, Bernard Bresslaw, Yvonne Buckingham, Sylvia Casimir, Mary Marshall.
Cinematography: Monty Berman
Film Editor: Douglas Myers
Art Direction: John Elphick
Original Music: Stanley Black
Written by Jimmy Sangster
Produced by Robert S. Baker, Monty Berman
Directed by Henry Cass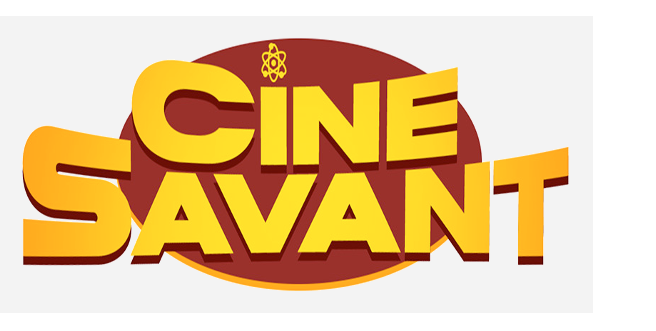 The 1958 'shocker' Blood of the Vampire wasn't easy to see for many years, and when a DVD did show up the image quality was so poor that I don't believe I stayed for the entire show. But this Eros Films production certainly got around when it was new: in the wake of the socko success of Hammer's first big horror hits, it was England's first copycat production in brilliant color. Even the poster art seems keyed directly from Hammer/Universal's Horror of Dracula campaign. Other advertising materials displayed actor Donald Wolfit in very Christopher Lee- like poses. Kids must have been a tad disappointed when no conventional vampire character emerged from what is actually a mad doctor movie.
Hammer's up-through-the-ranks assistant director Jimmy Sangster became England's hot property horror movie writer after the major success of The Curse of Frankenstein. What an appropriate name for a horror scribe, with the syllable sang. In addition to supplying Hammer with new scripts Sangster contributed screenplays to several pictures overseen by Robert S. Baker and Monty Berman, through Eros Films and Mid Century Productions. His Blood of the Vampire feels like a rush job, cobbled together from off-the-shelf components: a resurrected researcher, a compromised doctor, a not wholly unsympathetic deformed henchman. Other English mad doctor films produced in 1958 were the B&W The Haunted Strangler (Grip of the Strangler) and Corridors of Blood, both with Boris Karloff. They're not perfect either, but both are better than Blood of the Vampire.

America' initial horror response to Hammer's international success were low budget efforts, 'teenage' anomalies like Blood of Dracula and Frankenstein's Daughter. When Universal needed co-features to play with the lavish Technicolor Hammers, it went cheap as well: Curse of the Undead, The Leech Woman. Back in England, Blood of the Vampire is a full-blown period picture. It might have been ordered up from the Hammer lunch menu: bright colors (especially blood), cruel characters, grotesque killings (mostly off camera), several disposable barmaids sporting low-cut gowns, one respectable heroine in a torn gown, and untidy mad lab tables decorated with abattoir-worthy viscera and innards.
In a prologue, the corpse of Dr. Callistratus (Donald Wolfit) is given a vampire's funeral rites: an executioner (Milton Reid) hammers a stake through his heart with an oversized mallet, two years before Mario Bava's Black Sunday. Another doctor uses Callistratus's 'unholy' procedures to bring him back to life. Only his faithful servant Carl (Victor Maddern) knows the full story. The resurrected Callistratus is a vampire only in the sense that he drains people of blood for use in his research. He requires periodic transfusions due to a strange mutant blood type that 'causes cells in his body to fight each other.'
The unprincipled (to say the least) Callistratus has somehow found himself the job of prison warden for the criminally insane. He sees that his sadistic head guard Wetzler (Andrew Faulds of The Trollenberg Terror) terrorizes the inmates with trained killer Dobermans. As part of his duties the mute Carl kidnaps victims for his master's surgical experiments, and commits the odd murder here and there. At one point several women are chained in Callistratus' secret lab, at the same time. Due to the high mortality rate a tight lid is kept on information leaks. The corrupt prison bureaucrat Auron (Bryan Coleman) smoothes over any problems.

In need of an assistant, Callistratus arranges for the unjustly convicted research doctor John Pierre (Vincent Ball) to be transferred from a public prison to the asylum. John's fianceé Madeleine (Barbara Shelley) strives to free him, only to be see her efforts thwarted by Auron's crooked manipulation of the courts. Callistratus tells London that John died trying to escape, and tells John that his appeals have failed. John is just becoming aware of the scope of the warden/doctor's medical crimes, when Madeleine hires on as Callistratus' new housekeeper, to uncover the truth. What must a fiendish mad doctor do to find peace and quiet?
The uneven Blood of the Vampire is certainly not a cheapie. It will please most fans of oddball horror even if it's not made with much artistic conviction or purpose … 'horrible content' doesn't in itself make a good horror film, and what we get instead is a standard menu of cruelties. The screenplay doesn't define Dr. Callistratus particularly well. He's a sort-of vampire and an I-guess-so Zombie, and his mutant blood type most resembles a cancer. Does his butchery have any noble purpose?  He may want his other discoveries to be used safely without turning people into psuedo-vampires, but the issue isn't very clear.
Donald Wolfit's performance isn't a detriment. His mad doctor is far more restrained than was his cowardly rocket scientist in the science fiction film Satellite in the Sky. As the bodies mount Callistratus calmly continues his routine bloodletting and dastardly surgery, but there's no character arc or dramatic build-up. We actually wish that Wolfit would 'go big' at least once … after all, English fans would associate the domineering Callistratus with the barnstorming fun of the horror icon Tod Slaughter.
Neither the script nor the direction give leading man Vincent Ball anything really exciting to do. When his handsome but dull John Pierre learns the truth about Callistratus's malady / curse / whatever, his only reaction is a glum disapproval. Barbara Shelley's intrepid Madeleine has much more potential, yet her undercover mission into the asylum is an exercise in opportunities missed. To begin with, she's far too genteel to pass as housekeeper material. Madeleine doesn't come into contact with any 'crazy house' inmates, as did Anna Lee back in the classic Bedlam… is every inmate a political prisoner or the victim of corruption?  Neither the lovers' reunion nor their aborted escape generate much suspense.
The character with the most immediate impact is Carl, the resident deformed lab assistant. All of us '50s kids knew Carl The Weird Eye Guy from collectors' bubble gum cards, and stills in Famous Monsters. A speechless thug, Carl stabs men to death and treats the chained female victims like personal playthings. Just the same, we jump to Carl's side when he refuses to help his master do terrible things to Madeleine. Carl falls way short of becoming a tragic figure, like Charles Laughton's Quasimodo — who also had a similar grotesque eye. But the script does nothing with the Carl/Madeleine connection. All we get is a moment where Carl admires the image of Madeleine in a locket he has stolen. Was she kind to him?  Does she remind Carl of his mother, as was the case with The Elephant Man?  Jimmy Sangster simply doesn't develop his characters.
The prison asylum is comprised of four guards, five or so inmates, no cooks and one housekeeper. The guards come from the Sadistic But Not Curious Guard Agency. None seem to care what Callistratus is up to despite the ongoing mayhem: inmates, local women and even staff members are being exsanguinated, dissected and buried in unmarked graves. We see no scenes of torture or mad surgery, just some after-the-fact corpses and some choice cuts of body parts strewn about Callistratus's lab. The violence quotient adds up to some dog attacks, a guy chained to a whipping post, two stabbings and a shotgun blast to the face (again, a Hammer repeat) that doesn't seem too serious. The movie's red blood simply looks like paint, which doesn't help.
One crucial piece of scene blocking is laughably inept. Just as Callistratus is about to exsanguinate Madeleine, another trussed victim on a rolling gurney grabs him by the wrist and won't let go. That doesn't sound like too difficult of a problem, but Callistratus freaks out. To make the scene work, poor Donald Wolfit must fake an unconvincing action, 'accidentally' scooting the gurney halfway across the lab, to where the chained hero can grab him. The result is almost as funny as the finale of the same year's Party Girl. In that gangster film Lee J. Cobb also clumsily self-destructs with a wholly unconvincing stage move.

Director Cass doesn't deliver much in the way of excitement. His director's credit is on at least one movie shown quite a bit over here, the Alec Guinness drama Last Holiday (1950). The asylum is represented by a large interior castle set that I'm assuming was a hand-me-down studio rental. It looks a little medieval, with the inmates/patients peeking out of locked rooms that look more like dungeon cells. Most everything is lit too brightly, and I don't think it's the transfer's fault — producer-cinematographer Monty Berman did some good B&W work but this color show is flat and artless, and atmosphere-challenged. Hammer didn't just add color to gothic horror, they injected a stylish creative color design as well.
Not to further exsanguinate a dead horse, but the show also features some of the weakest matte paintings of the time. Hammer wisely avoided enlarging rooms with paintings; we get four or five in a row here. The big offender is the wide shot of the asylum entranceway, with a whipping victim irrationally displayed right in the reception area, where the milkman would see him. The whipping post is a triangular frame, most of which is live-action — but its painted top is painfully out of alignment. Even worse are some terrible mattes of the asylum exterior. At one point an interior scene is augmented with a flying bat created with cel animation, an odd, not particularly atmospheric touch. A transition shot of a period urban waterway looks like it was filmed in a bathtub. We really expect the camera to pull back, revealing that Callistratus' hobby is building toy towns.
Blood of the Vampire is going to be a desirable title for horror fans because of its pedigree and perhaps for the fine work of the late Barbara Shelley. I thoroughly enjoyed it, especially in the fine presentation described below. If the 'intense' Donald Wolfit seems familiar, you've probably seen him as a pompous English general in Lawrence of Arabia. I also recommend the Peter Yates picture The Dresser with Albert Finney and Tom Courtenay. Finney's character is an intolerably fussy, imperious Shakespearian stage actor reportedly based on Donald Wolfit, who had a reputation for bombast. The key moment in The Dresser comes when Finney/Wolfit uses his cannon-like voice to keep a train from pulling out before his acting troupe can board. The command cuts through the already deafening sound in the station: STOP THAT TRA-A-A-I-I-N!   The train, already in motion, obediently stops.
It's too bad that a bit of Wolfit's signature bombast couldn't get into Blood of the Vampire — he could easily have out-slaughtered Tod Slaughter.
---

Artus Films' Blu-ray + PAL DVD of Blood of the Vampire is a handsome restored 2K scan with excellent color. The brightly lit show is sharp and colorful on Blu-ray, completely eclipsing the non-enhanced DVD I tried to watch years ago. The improved widescreen image makes all the difference, and gives us a better look at the somewhat funky special effects described above. The disc is much better-looking than the still images I found on the web.
The audio is very good, although I heard at least one patch of dialogue that was a bit distorted. Stanley Black's soundtrack is rather generic, but adds dynamism. Black's cover album of early James Bond themes was the first LP I ever bought, at age 12… I didn't yet know what an original soundtrack was.
Artus's packaging is a book-style disc holder with the great original poster on the cover. All text is in French. In addition to the (All-Region) Blu-ray disc, there's a PAL DVD with a shorter running time: it runs at 25 FPS, not 24. The disc holder also contains an 80-page illustrated book, in French of course, with two long essays by Alain Petit, one on the Golden Age of British Horror, and another on the 'rediscovered' Blood of the Vampire.
Video extras are an original trailer, a lengthy ad and still gallery, and a low-quality presentation of the film's French-language title sequence and overlaid text shots. Two full longform video documentaries are included, one by Alain Petit and a second by Nicolas Stanzick, in un-subtitled French. They're lectures delivered to the camera, interrupted by film clips and images of posters and film stills. I could only follow some of the French, but judging by the visuals and subject cues both documentaries cover the same material as Petit's book essays.
The release is labeled 'version intégrale,' aka complete and uncut. I'm as aware as most fans are of 'Continental' versions of certain English genre pictures; since horror films were usually aimed at adults and restricted in attendance, British companies sometimes included alternate unclothed scenes. So far we've seen the Continental versions for The Flesh and the Fiends (quite good) and Jack the Ripper (really poor), and have only been teased by stills for Circus of Horrors, The Hellfire Club and The Man Who Could Cheat Death. What exactly this French disc release of Blood of the Vampire is, I couldn't say: it certainly isn't a 'hot' Continental cut, but it is longer than anything we've seen before. Gary Teetzel imported the disc and wrote up his thoughts on it last week:
Glenn,
Got the Artus Blu-ray of Blood of the Vampire that fans have been raving about; it came from France about three weeks after I ordered it.
Yes, the transfer is a huge step up from the Dark Sky DVD, much sharper and with richer color. Fans more familiar than I with other releases say it's the best-looking home video release ever. And, yes, the Blu-ray is Region-free with removable French subs. The only negatives about the transfer: The Universal logo is missing, which means the elimination of the menacing opening music by Stanley Black. Admittedly, the music may have just been lifted from another part of the score. Also, there are some very minor inconsistencies in color timing that won't bother anyone unless you're looking for something to complain about. Some shots are timed slightly more yellow than others, and it doesn't seem to have anything to do with different source materials or original footage vs. opticals. The vast majority of viewers will not notice.
Also, yes, this transfer does restore footage missing from the Dark Sky DVD:
1)  At around 31 minutes or so into the short DVD version, we see a close-up of a mummified head in a jar. The camera starts to pan right, when there is an abrupt cut to a close shot of a man strapped to an operating table. He wakes up, and when he sees Carl the hunchback and Dr. Callistratus approaching, he becomes frightened and says "Leave me alone! Noooooooo! Noooooooo!" Listen carefully, and you'll hear an audio edit that appears designed to extend the "Nooooo!"
In the new uncut Blu-ray the pan off the head in the jar continues. We see assorted organs and various other medical specimens on the table before the uncut pan reaches the man on the table. Strangely, the uncut version does not contain any cries of "Nooooo!" from the victim after his "Leave me alone!" A mistake?  Uncut audio not available? No idea.
2)  At the end of scene described above, Carl catches the housekeeper eavesdropping. Calistratus orders her chained up, then menacingly remarks that perhaps it's time to extend his studies to female blood types. In the old, cut version we never see the housekeeper again. In the uncut Blu-ray we return to Callistratus' secret lab about 6 or 7 minutes later, after a scene in which our hero John chats with his prisoner buddy Kurt. We see Carl by the operating table; he pours some chloroform from a bottle onto a cloth. He then walks over to menace four busty women chained to columns in the lab, trying to select a victim. We have never seen the women before, and never see them again.  Are they other housekeepers?  Does Callistratus change housekeepers like he changes his socks?   You'd think this would raise a red flag in the H.R. department. Anyway, although the women's blouses all feature plunging necklines and show off some cleavage, there is no nudity and Carl doesn't grope any of them. He chloroforms the fourth woman, unchains her and carries her to the operating table as Callistratus prepares the needle. The scene then changes, in both versions: John returns to the upstairs lab and discovers that the door to the secret dungeon lab is ajar.
So that's it. Pretty tame stuff, even by the standards of the day. If there is any additional gore during the dog attacks, I didn't see any.

A few general observations:
The doctor who transplants a new heart into Callistratus right after the credits is derisively described as 'an old drunk.' If this old drunk can perform a successful heart transplant, why doesn't he write to the medical journals and become the most celebrated surgeon of his day?  And if Callistratus can teach this technique to 'an old drunk' he must be the greatest teacher in the history of medical science.
There is an establishing shot of a building with the title 'Carlstadt — six years later.' The camera tilts down; at the very end of the shot, in the lower right corner we can clearly see a modern bus in motion! It's clearly a stock shot from a film not set in 1880.
At the end of the film, Callistratus shows Barbara Shelley a man frozen in a big ice cube to 'study the effect of freezing on the human body.' Why is this big block of ice not melting?  What is keeping it cold?  Where's the freezing apparatus that produced the block of ice?  The visual reminds us of the corpse suspended in a vertical water tank in The Revenge of Frankenstein, which was of course also written by Jimmy Sangster. — Gary
So the jury is out: does this handsome Blu-ray present an uncut print of the English version of Blood of the Vampire? Does a rumored saucier Continental version exist somewhere?  Or were Baker and Berman not yet spicing up their horrors for export?  If the answer is in the French-language disc extras, we disadvantaged and uncultured U.S. fans would like to know more.
Reviewed by Glenn Erickson
---
Blood of the Vampire
Blu-ray + DVD rates:
Movie: Good + /-
Video: Very Good / Excellent
Blu-ray 87 min, 24 seconds; PAL DVD 83 min, 54 seconds.
Sound: Very Good
Supplements: trailer, French title sequence, image gallery; Visual essay documentaries by Nicolas Stanzick and Alain Petit; 80-page book (French text only) with two essays by Alan Petit, L'Age d'or du British Gothic & Le Sang du vampire.
Deaf and Hearing-impaired Friendly? N0; no English subtitles: Removable French subs only
Packaging: One Blu-ray and and one DVD in book-style packaging
Reviewed: May 21, 2021
(6503bloo)

Visit CineSavant's Main Column Page
Glenn Erickson answers most reader mail: cinesavant@gmail.com

Text © Copyright 2021 Glenn Erickson