Why is it that, when a horror film achieves something special, both the critics and the public tend to elevate it above and beyond the 'lowly' horror genre?  David Lynch's most humane and sympathetic film still makes our heads spin, and this new 4K remaster renders Freddie Francis's great cinematography at its best. Lynch extends and develops the visual nightmares of his experimental Eraserhead for this true-life classic. Anthony Hopkins, John Hurt, Anne Bancroft, John Gielgud, Wendy Hiller and Freddie Jones all give indelible, emotionally-moving performances. How many horror pictures hold up hope for social decency and personal dignity?

The Elephant Man
Blu-ray
The Criterion Collection 1051
1980 / B&W / 2:35 widescreen / 123 min. / available through The Criterion Collection / Street Date September 29, 2020 / 39.95
Starring: Anthony Hopkins, John Hurt, Anne Bancroft, John Gielgud, Wendy Hiller, Freddie Jones, Michael Elphick, Hannah Gordon, Helen Ryan, John Standing, Dexter Fletcher, Lesley Dunlop, Phoebe Nicholls, Lydia Lisle, Kathleen Byron, Frederick Treves, Kenny Baker.
Cinematography: Freddie Francis
Film Editor: Ann V. Coates
Original Music: John Morris
Written by Christopher De Vore, Eric Bergren, David Lynch from The Elephant Man and Other Reminiscenses by Frederick Treves and The Elephant Man: A Study in Human Dignity by Ashley Montagu
Produced by Jonathan Sanger
Sound Design and Directed by David Lynch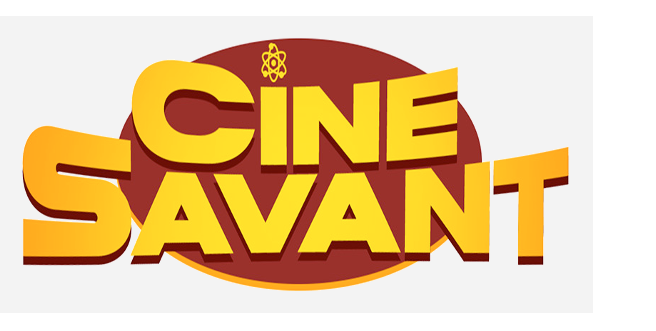 It's said that executive producer Mel Brooks found David Lynch to be so forthright and plain-spoken in his approach to film art, that when he first hired him to direct The Elephant Man he called him 'James Stewart.' Like a film-student version of It's a Wonderful Life, Lynch experienced the daydream of every imaginative but not-particularly well connected young filmmaker. In the late 1970s he jumped from obscure A.F.I. fellow, to night-crawling midnight screening mystery man — and then directly to the front rank of international filmmakers.
At first we couldn't connect the Mel Brooks we knew with his visionary support of David Lynch. The comic legend behind Young Frankenstein proved his commitment to screen horror with a film that extends and perhaps transcends the genre. Everybody understands that Frankenstein's monster is a sympathetic creation, but how many horror movies have really explored the crisis of humanity in monster-dom?  By 1980 most screen horror concerned gore-porn zombies, razor-wielding maniacs or vomit-wrenching possession sagas. The Made-in-England The Elephant Man has a different agenda. It's the best Hammer Film that Hammer never made, with a superb script, top-rank performers and a return to the camera by the artist that filmed Sons and Lovers and The Innocents.

The film roughly follows the true story of Joseph Merrick, renamed as John Merrick (John Hurt),  a revoltingly deformed young man who must wear a hood in public. He cannot walk straight or even lie down without risking asphyxiation. Surgeon Dr. Frederick Treves (Anthony Hopkins) performs progressive work with anesthetics at a London Hospital. He takes an interest in Merrick when he sees him exhibited as a sideshow freak, by the scurrilous mountebank Bytes (Freddie Jones). Treves 'rents' Merrick for some study and a medical conference, but loses track of him after the abusive Bytes takes his show to France. Merrick eventually escapes his owner and makes his way back to London. Treves secures him residence in the hospital, winning the approval of the House Governor (John Gielgud) and head nurse (Wendy Hiller). Cleaned up and treated with respect, John shows himself to be a sensitive gentleman and even a bit vain. Publicity surrounding his case attracts the attention of London's charitable class. John is visited by royalty and celebrities like actress Mrs. Kendal (Anne Bancroft), but he falls victim to an exploitative, thuggish night porter (Michael Elphick). Treves begins to question his own motivations. Is he merely a more gentlemanly version of Bytes, using Merrick's notoriety to advance his own career?

David Lynch's nightmare film  Eraserhead  is a contemplation of misery and isolation in a dank industrial environment, that strikes us as more original and more affecting with every viewing. The same sub-surface dark visions are a big part of this second feature produced in the commercial mainstream. The gratifying thing is that David Lynch proved capable of sharing and communicating his ideas to others, to expand his small-scale visions into big productions. In The Elephant Man he orchestrates some of England's best filmmaking talent. The great cinematographer Freddie Francis was induced to take his place behind the camera again… after sixteen full years.
The script puts the institutions of the Victorian world in a rather good light. We at first think that John Gielgud's refined, high-toned House Governor will banish John Merrick from his hospital at the first opportunity. But the Governor and Wendy Hiller's head nurse are not small-minded functionaries. They immediately respond to the challenge of a special patient, an 'exceptional case.' Anthony Hopkins plays Dr. Treves as learned and decent, but also a self-promoter and a little aloof. Treves discovers his own sensitivity through Merrick, eventually coming to question the nature of charity and goodwill. He confesses to his own wife his fear that he may not be a good person at all,  that he may have only invented a new way of exploiting his fellow man. This self-questioning is The Elephant Man's best aspect; I can't think of another mass-audience film about such delicate concerns … The Nun's Story, perhaps?

With its concentration on moral values and spiritual worth, The Elephant Man expands the definition of a great horror movie. Although comparisons to Hammer Films are natural, Lynch's show is too original to be an homage to anything. This 'monster' suffers at the hands of the venal and ignorant, but the movie's also celebrates responsible charity based on respect for the individual — even if it takes a visit from a member of the royal family to push the scale in John Merrick's favor. With just a little kindness John Merrick transcends his affliction and blooms into a beautiful soul.
It's still a David Lynch vision all the way. The squalor and depravity of the lower depths of Whitehall are given sobering attention. Beyond the genteel gaslights and lace lurk creepy montages with superstitious visions of dark ideas, such as Bytes' promotion of the idea that his elephant freak is the result of bestial rape. Merrick endures in a horror world of beatings and abuse, utterly without hope. Universal's Gothic horror classics pictured society at large as an unenlightened mob. But when an outraged, uncomprehending crowd corners Merrick in the lavatory of a train station, decent law and order comes to the rescue via a dutiful London policeman. When John Merrick is victimized by the brutal hospital porter we recognize another link to the Hammer Films legacy, as best represented in the charity ward corruption in The Revenge of Frankenstein.

For every scene that relates to horror film tradition, Elephant Man gives us something wholly unique. Merrick reportedly loved attending stage shows. Imagery from a Victorian fantasy play feeds John Merrick's ominous dreams — and seems connected to the surreal mystery stage presentations in later David Lynch films. Merrick's celebrity status prompted a few brave notables to pay social calls on the shut-away young man. Anne Bancroft's Mrs. Kendal glides into John's company with a grace and composure that would transform any movie monster into an ardent admirer. Bancroft's appearance feels triumphant, an endorsement of the acting profession and an expression of pure heartfelt charity.
David Lynch has said that his inspiration to make movies had as much to do with sound as it did images. Relentless droning noises inform the oppressive environment of Eraserhead.  The Elephant Man is also enclosed within a Lynchian soundtrack of throbbing machinery and sub-tonal industrial rumblings. In the very first scene, Treves states his hate of the age of machines. He reveals himself as a closet romantic, looking for truth and beauty in places as unlikely as a dirty circus sideshow. He's a horror hero, like Lynch, convinced that the loathsome but God-created crawling things to be found under mossy stones must hide the secret of some greater grace.

Was Lynch the luckiest experimental filmmaker ever to be given a big production?  The near-comatose English film industry yielded fine performers delighted to find roles more worthy than was normally up for offer.  Every London cabbie or nurse-trainee that makes the briefest appearance is expertly played, to thoughtful effect. The Nurse Superior role would be a walk-on in a Hammer film, but Wendy Hiller (I Know Where I'm Going!) sketches a portrait of a harsh professional committed to her values — which include empathy and understanding. Freddie Jones (Dune,  Frankenstein Must Be Destroyed,  Juggernaut) gives the mountebank Bytes layers of predatory malice, engendered by brutal degradation. Bytes' filmic lineage traces right back to the carnival showman Caligari,  of the movies' very first adult psychological horror film.
David Lynch was always best when contrasting 'normality' with dark and nightmarish fantasy worlds. Elephant Man gives him the London sideshow, the dreamlike French circus, and John Merrick's mysterious phantasmagorical inner life.  Freddie Francis's evocative camerawork and the superb art direction also lend Lynch's vision period realism. We can sense the attempt to be antiseptic in Dr. Treves primitive surgical theater. The cramped, clammy streets and the cozy salons shape an entire world. The street life is more detailed and less exploitative than Elephant's nearest English horror competition in B&W, the very good The Flesh and the Fiends, which also made use of an occasional stock shot of an industrial London long gone.
---

The Criterion Collection's Blu-ray of The Elephant Man is from a new 4K digital restoration.  Peter Bodanovich had revived B&W for his The Last Picture Show but Lynch's movie and Woody Allen's Manhattan are what convinced me that monochrome still had a place on movie screens. From that point forward whenever a critic sang praise for the format of B&W 'scope, I nodded my head. Once upon a time, visual beauty was a prime component of classic horror, as good Blu-rays immediately demonstrate: The Universal Classics, Eyes Without a Face. The genre had largely spent the 'seventies with degraded visual values (that were certainly appropriate for some pictures), and Elephant Man brought back the dark glamour. Most 35mm revival prints no longer look good enough to compete with projected video; we only wish that Criterion could boost some of its product to Ultra HD — Roma, The War of the Worlds, this picture.
Criterion says that its audio is the original stereo mix, not remade into a multi-track surround format. It is very rich and very detailed.
I've always thought it GREAT when a filmmaker I liked earned the clout to reach beyond the normal limits of control for his pictures. Woody Allen rarely permitted anything but his official trailers to be presented with his films; instead of giving promo producers film clips or allowing them onto his set, he sent Orion little filmed speeches greeting the exhibitors and describing his new movies. David Lynch seems to have had extensive contractual control on everything save for Dune, including disc presentations. As with most other Lynch discs, The Elephant Man has no chapter stops to facilitate lazy skipping around. I checked, and found that Criterion's 'resume play' feature still functions. Accidentally power off, and you won't have to re-start at the beginning. In Lynch's case I don't associate this with hubris. Part of the reason we value Lynch's movies is because he values them greatly himself.

Extras are a different story. A full list is below. They're mostly interviews, with the new content consisting of Q&A sessions, a piece on the historical Joseph Merrick, and older production-centric documentaries. The insert essay provides a slightly more critical look at the picture, but nothing extensive. Lynch wants the film to speak for itself, without outside critical analysis. So be it — who says every disc presentation has to be a critical forum?   Control issues are a matter of opinion, and 'creative politics' are everywhere. I became testy when Criterion presented us with a wonderfully restored Heaven's Gate, and then allowed the director to revise the **** out of it.
We do get a personal extra: David Lynch and his collaborator Kristine McKenna read from Room to Dream, a book they wrote together.
The kinds of things not discussed on an official Lynch presentation align with a note I received back in 2005 from a valued 'DVD Savant' correspondent. Mark Cheney sent along a note claiming that two scenes were dropped from The Elephant Man, from what he first saw in 1980:
I saw Lynch's film several times when it was first released, but subsequent airings and recorded formats have all lacked two key scenes, or what I considered to be key scenes — without them, a couple of later moments make less sense. In one of them, the nurses give Merrick a watercolor set (with which he later paints his model cathedral). Treves feels upstaged, and asks Merrick if there is anything that he, Treves, could get for him. Well, yes, there is something . . . and Merrick takes a newspaper ad out of the pocket of that tatty cloak — an ad for a gentleman's dressing case. While Treves stares, dumbfounded by the seeming inappropriateness of this, Merrick asks (hear the voice) "You don't think it's too gaudy, do you?"  Without that scene, Treves' gift seems sort of cruel, despite the fact that Merrick goes crazy with joy. In the other missing scene Treves is reading aloud to Merrick, only incidentally, a description of a living room in a novel. Merrick interrupts him to ask if that's the way it is in all English houses. Treves questions him and learns that he's never been inside a proper house. Hence the later scene where Treves takes him home to meet his wife. Have you ever seen either of these deletions? — Mark Cheney
Reviewed by Glenn Erickson
---
The Elephant Man
Blu-ray rates:
Movie: Excellent
Video: Excellent
Sound: Excellent
Supplements (from Criterion specs):
Director David Lynch and critic Kristine McKenna reading from Room to Dream, a 2018 book they coauthored; Archival interviews with Lynch, actor John Hurt, producers Mel Brooks and Jonathan Sanger, director of photography Freddie Francis, stills photographer Frank Connor, and makeup artist Christopher Tucker; Audio recording from 1981 of an interview and Q&A with Lynch at the American Film Institute; The Terrible Elephant Man Revealed, a 2001 documentary about the film; Joseph Merrick: The Real Elephant Man, a 2005 program featuring archivist Jonathan Evans; trailer and radio spots. Plus a 36-page booklet with excerpts from an interview with Lynch from the 2005 edition of filmmaker and writer Chris Rodley's book Lynch on Lynch, and an 1886 letter to the editor of the London Times concerning Merrick, by Francis Culling Carr Gomm, chairman of the London Hospital.
Deaf and Hearing-impaired Friendly? YES; Subtitles: English (feature only)
Packaging: One Blu-ray in card and plastic disc holder with booklet in a sturdy slip case
Reviewed: September 23, 2020
(6354elep)

Visit CineSavant's Main Column Page
Glenn Erickson answers most reader mail: cinesavant@gmail.com

Text © Copyright 2020 Glenn Erickson