Richard Cunha's third of four horror item for Astor Pictures is perhaps the most marketable: in 1958 almost anything with the name Dracula or Frankenstein could get a big release. The Film Detective's new disc (remastered from a 4K scan) shows the picture at its absolute best and confirms Cunha as a decent director. The monsters are dire but most of the acting is rather good: Sandra Knight, Donald Murphy, Wolfe Barzell and Sally Todd in particular. It's core nostalgia for monster fans, and much gorier than we remembered.

Frankenstein's Daughter
Blu-ray
The Film Detective
1958 / B&W / 1:85 widescreen / 85 min. / Street Date October 26, 2021 / Available from The Film Detective / 24.95
Starring: John Ashley, Sandra Knight, Donald Murphy, Sally Todd, Wolfe Barzell, Harold Lloyd Jr., Felix Locher, Robert Dix, John Zaremba, Harry Wilson.
Cinematography: Meredith M. Nicholson
Art Director: Don Ament
Film Editor: Everett Dodd
Original Music: Nicholas Carras
Written by H.E. Barrie
Produced by Marc Frederic
Directed by Richard E. Cunha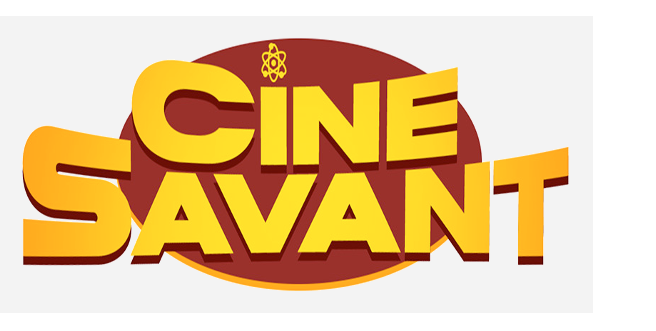 Seeing exploitation horror from the 'fifties revived in such fine condition as this is quite a thrill for a kid raised on Famous Monsters of Filmland. Very little positive has been written about the down-market, openly exploitative Frankenstein's Daughter, yet this Blu-ray might well redeem it from the wastebasket of discarded horror. Expert Tom Weaver makes no bones about loving the picture; that shows like Giant from the Unknown and Frankenstein's Daughter exist is enough reason to be impressed — I certainly didn't get four feature films distributed nationally in one year. By mainstream standards this show is a dog, but who cares about public opinion?
I remember Frankenstein's Daughter from mid-'sixties TV broadcasts, but not its two or three gore shots; did the dim NTSC TV reception perhaps hide some of the bloody details?  This terrific remastering reveals the film's basic professionalism, especially as concerns some of the actors. Donald Murphy's Mad Doctor is a genuinely nasty piece of work, a dastard who makes Peter Cushing's cruel Hammer medico seem benign. The leading lady Sandra Knight carries the show with her sensitive performance, and the 'special guest female victim' Sally Todd comes off honorably as well. Frankenstein's Daughter may not be for the carriage trade but it's nowhere near the bottom of the barrel . . . even with a pretty sad excuse for a monster.

Shifty scientist Oliver Frank (Donald Murphy) lives-in with his elderly employer, Dr. Morton (Felix Locher), an underfunded researcher who is foolishly stealing drugs for his humanitarian work. Oliver's own intentions are substantially less noble: he's really the grandson of Dr. Henry Frankenstein, and he's conducting awful experiments with the help of one of grandpappy's aides, the gardener Elsu (Wolfe Barzell). By day Oliver searches for a head to graft onto a corpse he's prepared for re-animation, the old-fashioned electrical way. By night he secretly dopes Morton's niece Trudy (Sandra Knight) with a potion that turns her temporarily into a goggle-eyed she-monster. Trudy wakes up remembering dreams about terrorizing the neighborhood. Coincidentally, her best friend Suzie Lawler (Sally Todd) claims to have been assaulted by a goggle-eyed she-monster. Since the mystery goes unsolved, Oliver is free to make unwelcome advances towards both women. When Sally calls a halt to Oliver's petting party, he runs her down with his car. Her head becomes the finishing touch for the umpteenth Frankenstein's Monster. Or is it just Sally's brain?
The story inches along, taking care to leave plenty of gaps in relationships and logic. Boyfriend Johnny (top-billed John Ashley) loiters around looking like Elvis Presley. He shows only a mild interest in Trudy, even when they get engaged. Suzie is mainly on board to slink around in a tight dress and walk away from the camera with her hips swinging (three times). We're not quite sure why Dr. Frank repeatedly transforms Trudy into an ugly-mug wild woman; it's as if he just likes to play with a chemical his boss has obtained, that causes strange temporary deformities. The gardener Elsu is Frank's all-purpose Ygor figure. He's helped three generations of Frankensteins create monsters and is only now feeling pangs of conscience. Dr. Morton's place in the story makes little or no sense. How does Oliver keep Dr. Morton ignorant about the secret lab area behind a sliding wall, in his own house?

There's more than enough inconsistency to go around, of the generic horror film variety. Trudy's behavior is basically level-headed yet she screams and faints at any and all distressing sights. Although Trudy allows herself to be bullied, drugged, humored and patronized by everyone else in the film she does tell Dr. Frank where to get off, something poor Suzie should have done. As pointed out by Tom Weaver, Dr. Frank spouts off about the submissive role of women, even as he repeatedly tries and fails to get to first base. The incredibly slow 'Frankenstein's Daughter' monster is deadly only because its victims stand stock still for him. Universal's Mummy would beat this monster in a footrace, by two lengths.
The things you think you know, but you don't: I always thought that the rubber-jacketed Monster looks a lot like a familiar actor who plays hulking gangsters and boxers in many movies, including Some Like It Hot and It's Always Fair Weather. I tried to look up that actor to do a facial comparison — only to find out that it doesn't just look like him, it is him. His name is Harry Wilson, and he plays the Monster under a rubber makeup job that looks like half his face was melted away. Why was I fooled?  Wilson normally looks enormous in movies, but for some reason not here. His monster is really cooperative, walking so slowly that every victim should be able to escape. Almost nobody does. The considerate Wilson-monster also helps out the heroes in the last scene. Nobody knows how to get rid of him, so he thoughtfully sets himself on fire.

The monster looks uncomfortable instead of frightening. When he catches fire our first thought is, "These crazy cheap filmmakers could have burned this guy alive."
The prevailing story here is that the title Frankenstein's Daughter leads us to expect Dr. Frank's monster to be female. Trudy Morton isn't a Frankenstein descendant, so we're not exactly sure who is Frankenstein's daughter here. I'm also not sure why (the story goes) the filmmakers were distressed when a lapse in communication resulted in the final monster looking like a gnarly wrestler, and definitely male. (top image ↑)  The makeup looks like a rigid mask, but it closely follows Harry Wilson's facial contours. Was the monster maybe supposed to have a female head?  If that was the case, I'm still confused — I mean, the makeup man was given puffy-mug Harry Wilson to work on. Who could reasonably expect him to come out looking like a woman?
The makeup applied to Sandra Knight's secondary monster girl is not bad, at least for basic shock value. Small kids that see Frankenstein's Daughter on TV are unimpressed by the primary Harry Wilson monster, yet get pretty spooked by Trudy Morton's crazy she-hag face, especially when she sports pop-eyes. I think this is because we relate the monster to the lovely Sandra Knight. This 'Trudy monster' is not a great filmic makeup effect, but it fares much better than the 'action' version she-hag that is chased through an alley. We can see that it's a stunt man wearing a rubber mask. Only on Blu-ray does the substitution become obvious.

The clarity of Blu-ray gives us a clear look at one really shocking gore effect. When Dr. Frank carries a female corpse into his mad lab we see a mangled female leg with huge gashes, like she had been chewed up by a boat propeller, or a wood chipper. It must have gotten some kind of reaction in 1958, as few shots that graphic appeared in any of American-International's play-safe monster pix. I'm not as impressed by an acid burn gag at the climax. Perhaps the shredded leg is scary because it's unexpected, and we're only given a quick look at it. Were the censors snoozing by the time that scene rolled around?
The show stays reasonably on course with the exception of some annoying poolside party scenes with Johnny & Trudy's comic-relief friend Don (Harold Lloyd Jr.) and a pair of musical performances. Considering that most recent A.I.P. pictures employed 'kids rock out' filler scenes, this might have been a commercial necessity. Yet the show holds together well enough to compete with other exploitation drive-in fare of 1958. We remain impressed by Donald Murphy's consistently nasty villain and the charming, intelligent-looking Ms. Knight. And yes, two or three nicely lit angles on the somewhat curious monsters.
---

The Film Detective's Blu-ray of Frankenstein's Daughter is going to please fans of vintage monster fare, as the transfer is immaculate, revealing handsome lighting by cameraman Meredith Nicholson (the Batman TV show). The sets representing the Morton house are also good. I always thought the concrete block walls of the corridor & stairs behind the lab were just lines painted on scenery flats, but the HD transfer reveals that yup, the walls are real.
The disc extras are well judged. The documentary Richard E. Cunha: Filmmaker of the Unknown is made from interviews with Cunha and his producer Arthur A. Jacobs, taken by Tom Weaver. A second video piece lets C. Courtney Joyner tell the story of actor-TV producer John Ashley.
Tom Weaver shares his feature commentary with Larry Blamire, Steve Kronenberg and music expert David Schecter. Tom is pretty much the keeper of prime source information about this show, as he long ago befriended director Cunha and tapped him for interviews. Tom also hit the jackpot when he tracked down the son of producer Marc Frederic, who gifted him with his father's entire photo files for the Cunha pictures. This happens sometimes, when heirs don't know what to do with dad's career collectables: giving them to an interested younger person makes more sense than throwing them away.
I witnessed an elderly cowboy director give collector Robert S. Birchard a treasure trove of old photos and movie company correspondence, because Birchard sincerely befriended him. When some young special effects aspirants visited the widow of a stop-motion animator, she gave them cardboard boxes containing original stop-motion animation models from The Giant Behemoth and other pictures.
Weaver's insert pamphlet liner notes repeat in print facts from his feature commentary. He doesn't convince us that Frankenstein's Daughter is a good movie yet his enthusiasm tops that of most of the films he covers. The only Cunha picture he dislikes is Missile to the Moon, mainly because he didn't see it at an impressionable age.
I understand this — Missile to the Moon is the only one I happened to see new in a theater, so I carry an unreasonable fondness for it — you know, the Rock Men, man!  Fellow editor Todd Stribich even owns a terrific, really ugly original poster from Missile, the lucky dog. For me, the next-best Cunha epic is She Demons, even though Frankenstein's Daughter and Giant from the Unknown are both better made. She Demons has everything: iffy performances, lame humor and bad-taste sleaze, all marketed to kiddie matinees. Now that's entertainment.
Reviewed by Glenn Erickson
---
Frankenstein's Daughter
Blu-ray rates:
Movie: Good for monster fans Fair for others.
Video: Excellent
Sound: Excellent
Supplements: Commentary track with Tom Weaver, David Schecter; Richard E. Cunha: Filmmaker of the Unknown Ballyhoo Motion Pictures documentary; John Ashley: Man from the B's with C. Courtney Joyner. Color insert pamphlet with an essay by Tom Weaver.
Deaf and Hearing-impaired Friendly? YES; Subtitles: English (feature only)
Packaging: One Blu-ray in Keep case
Reviewed: November 13, 2021
(6607fran)

Visit CineSavant's Main Column Page
Glenn Erickson answers most reader mail: cinesavant@gmail.com

Text © Copyright 2021 Glenn Erickson