Graham Greene's tense crime tale is as important as his classic The Third Man but nowhere near as well known. Down Brighton way the race-track boys have sharp ways of solving disputes and terrorizing the common folk — think 'straight razor.' Richard Attenborough's breakthrough film is also a showcase for Hermoine Baddelely and a marvelous newcomer that every horror fan loves even if they don't know her name, Carol Marsh. Kino's disc has a Tim Lucas commentary; this review balances thoughts about mercy and damnation, with an extra insight about a piece of 'stick candy' unfamiliar to us Yanks.

Brighton Rock
Blu-ray
KL Studio Classics
1948 / B&W / 1:37 Academy / 92 min. / Street Date May 5, 2020 / available through Kino Lorber / 29.95
Starring: Richard Attenborough, Carol Marsh, Hermione Baddeley, William Hartnell, Harcourt Williams, Wylie Watson, Nigel Stock, Virginia Winter, Reginald Purdell, George Carney, Charles Goldner, Alan Wheatley.
Cinematography: Harry Waxman
Camera operator: Gilbert Taylor
Film Editor: Peter Graham Scott
Original Music: Hans May
Written by Graham Greene, Terence Rattigan from the novel by Grahame Green
Produced by Roy Boulting
Directed by John Boulting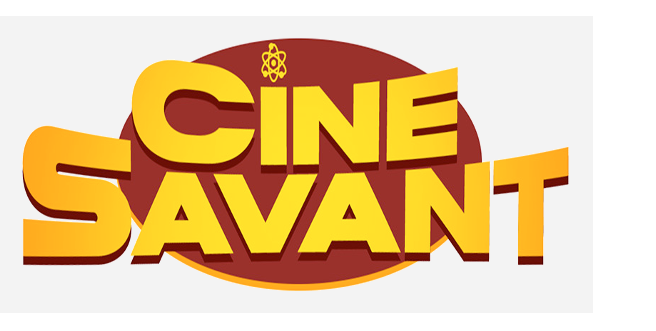 "Between the stirrup and the ground, he mercy sought and mercy found."
"You can't conceive, my child, the appalling strangeness of the mercy of God."
What are these thoughts doing in a movie about gangland terror in a sunny beach town?
A fairly faithful adaptation of his original novel, Graham Greene's Brighton Rock (1948) comes in at number fifteen on the BFI's list of best all-time British films, right before Get Carter and right after Saturday Night and Sunday Morning. Greene's adaptation is only slightly blunted by the UK censors' refusal to let the story's main character, a vicious teenaged gangster, quote religious text. It's obvious that Brighton Rock was only allowed to be filmed because of its lofty literary pedigree. Grahame Greene divided his books into straight entertainments, and stories that he said had serious intentions. This story was a spinoff of Greene's thriller A Gun for Sale, a hit-man saga transposed to America for 1942's noir classic This Gun For Hire. That book's mysterious character 'Raven' is said to have killed a Brighton Racetrack mobster in this story.
Brighton Rock is the breakthrough film for a popular actor. Richard Attenborough played the same role in the earlier stage version, and had just starred in a less successful film of another Greene story, The Man Within.

(No spoilers.) Pre-war thuggery is going strong in the seaside holiday town of Brighton, at its racetrack and on its famous pier. Gang leader Colleoni (Charles Goldner), working from a tip inadvertently supplied by journalist Fred Hale (Alan Wheatley) has had his competitor Kite razored to death. Kite's second-in-command is Pinkie Brown (Attenborough), a frighteningly closed-off teenaged hoodlum much feared by his older confederates. Ruthless and sadistic, Pinkie rushes to trap Fred Hale, who is working on the pier distributing promotional cards, in his role as a newspaper columnist called 'Kolley Kibber.' Two women come to figure strongly in Pinkie's actions. The interesting middle-aged music hall performer Ida Arnold (Hermoine Baddeley) met Fred just before he disappeared, liked him, and has taken on the mission to see that his killer is found. Pinkie focuses on Rose Brown (Carol Marsh), a waitress in a restaurant on the pier, because her testimony could neutralize Pinkie's alibi. Though he despises women, Pinkie feigns an interest in Rose to stay close to her. She falls in love despite her awareness that her new beau is a criminal. Pinkie has no qualms about silencing Rose, one way or another.
Hollywood tended to romanticize England's criminal traditions, but authors like Gerald Kersh wrote terrifying stories about the English underworld between the wars. The police didn't regularly carry guns, and as a rule the hoods didn't either. But Pinkie always keeps a confederate close by, ready to slip a straight razor into his hand. Grahame Greene's screenplay adaptation makes a horror set-piece of a violent confrontation in a fun-fair spook house ride.
When gangland reality began to become post-war movie content, the British censors struggled with a new breed of sensational, sometimes trashy crime films. Conservative London editorials decried the new 'degenerate' movies, but censor condemnation only generated more publicity for them. Brighton Rock's 1948 English release caused plenty of controversy, and it was banned outright in parts of Australia. But when it was released in the U.S. in 1951 as Young Scarface, it wasn't considered shocking at all.
Most could see that the Boulting Brothers' film was a superior entertainment. It may be the best movie of their long association. Many scenes were filmed on location in Brighton, which pays off with a strong sense of realism. An opening text card assures us that Brighton is now a 'happy place,' that the racetrack gangsters of 1938 are no more.
Attenborough's Pinkie is an original, as distinctive as Tom Powers in The Public Enemy and Harold Shand in The Long Good Friday. He's sexually repressed and a fastidious dresser. He's cold in his manner and utterly ruthless with his cohorts, perhaps to compensate for his youth. Pinkie doesn't realize how insecure he is. When he finally gets a direct meeting with Colleano, the more experienced vice kingpin simply tells him that he has no future in Brighton or anywhere else. Pinkie is not even of voting age, yet he's washed up, like Daniel Fuchs' ill-fated Shubunka, another racketeer who thinks he's in charge of a fun-fair pier.
Pinkie's henchmen range in intelligence and capability, but all are too frightened to be disloyal. Number two thug Dallow (William Hartnell, the original Dr. Who) is the only one bright enough to see that Pinkie's reign can't go on forever. Cohort Spicer is played by Wylie Watson, the original 'Mr. Memory' in Alfred Hitchcock's The 39 Steps. Sharp-dressing Cubitt (Nigel Stock of The Great Escape) is just not very bright.

Loud and emotional, Ida Arnold just won't give up in her pursuit of Fred Hale's killer. In the book the distinction is made that Ida has no religion (unlike Rose and Pinkie) and therefore can't be comforted that God will mete out vengeance in due time. If justice is to be done she'll have to do it herself. Ida also commits herself to an even more difficult task, disabusing Rose of her illusions about Pinkie. We know the great Hermoine Baddeley from Mary Poppins and TV's Maude, but this new wave of Studiocanal classics has also brought us her classics Passport to Pimlico, It Always Rains on Sunday, Cosh Boy and The Belles of St. Trinian's.
The remarkable Carol Marsh was chosen through a massive talent search to play the innocent, emotionally vulnerable Rose. The humble waitress Rose embodies Graham Greene's Catholic themes, rather than merely express them. No different than a million inexperienced and optimistic girls, Rose is a walking invitation to romantic martyrdom. That won't stop Pinkie from abusing her, or killing her if he thinks that's needed. But her emotional purity stirs the Catholic background that Pinkie has suppressed and denied — just as he's channeled his sex drive into murderous sadism. (No spoilers…) Only in the book is Pinkie's awareness of his Catholic upbringing emphasized. Rose's simple faith makes him wonder if he will indeed pay for his awful deeds. In both the book and the movie Pinkie cuts a little record in a fun fair kiosk, a moment that's tantamount to a confessional. The contents of the recording are too important to detail.

Also too crucial to spoil is the final means by which Pinkie decides to rid himself of his 'Rose' problem, and escape arrest for his murders. But the sincerity of Rose's love brings to bear the concept of God's mercy. She refuses to condemn Pinkie. If there is a Hell, she wants to share it with him. Pinkie knows the Law won't forgive him, but his Catholic upbringing teaches that God can forgive in an instant, that he can evade damnation by repenting. That's the idea behind the quote, "Judge not thou me, as I judge not thee; betwixt the stirrup and the ground, mercy I sought, and mercy I found."
The movie's ending is pointedly different than Graham Greene's original. Some critics thought it blunted the book's message, but Greene disagreed. He knew that the censors would never have accepted the harsh book ending, and went with co-screenwriter Terence Rattigan's softened adjustment. It's brilliant. (No spoiler…) If one really thinks about what will inevitably happen later, the ending really isn't that much changed. And the final camera move to an object on the wall is in no way a reassuring clliché. For the moment at least, God is being kind to the deserving innocent, Rose. Yet there's a sting awaiting her:
"You can't conceive, my child, the appalling strangeness of the mercy of God."
At least in his novels, Grahame Greene never seemed comfortable with his adopted faith.

The rich characters carry out Greene's conviction that the innocent and the guilty alike are deserving of sympathy. Pinkie Brown's brutal lifestyle just isn't working out the way he hoped. He finds himself eliminating one of own 'just for insurance.' His gang is outmatched by Colleano's razor boys, in a racetrack rough-and-tumble in which his own face is slashed. Greene was apparently inspired to write his book by news reports of sordid violence and gang warfare in the holiday town of Brighton. He reportedly sought out a gang member to gain first-hand knowledge of the gangster jargon and habits.
We Americans certainly know Richard Attenborough. After stage experience the young Attenborough showed up in small roles and bits in Noël Coward's In Which We Serve and the Archers' A Matter of Life and Death. Much later, he was terrific in Robert Aldrich's The Flight of the Phoenix before becoming a respected film director. Every kid knows him from Jurassic Park.
Horror fans will be knocked flat by Carol Marsh, Hammer Films' first teenaged vampire creature in the classic Dracula (Horror of Dracula). Her performance in Brighton Rock is what most affects this reviewer, right up to the positive yet chilling finale.
The late critic, author and educator Robert Porfirio gave me much of his library, and one book I've referred to often is Graham Greene: The Films of His Fiction by Gene D. Phillips. It helped me better understand the 'Catholic' aspect of Greene's works, such as the 'pact with God' concept in both film versions of The End of the Affair.
Phillips' book also provides basic information of another kind. I always assumed that Brighton Rock was a physical place or a monument, like Massachusetts' Plymouth Rock. Brighton Rock is really the name of a candy stick sold at Brighton that had a pattern embedded through the length of the stick. No matter where it is snapped off, one can read the words 'Brighton Rock.' Some also have a little Union Jack in the middle. ( → )
The candy stick is an apt symbol for the core beliefs we learn when young and impressionable, that are sometimes only revealed under pressure. Ida says
"It's like those sticks of rock: bite it all the way down, you'll still read Brighton."
She's referring to Pinkie Brown's hidden malice, but Greene is alluding to the teaching of his faith. Pinkie is not 100% razor-wielding vermin. Who would guess that his dormant Catholic values are 'printed inside him, all the way down?'
---

The KL Studio Classics Blu-ray of Brighton Rock is a near-perfect disc presentation. Back around 2001 I complained to UK associate Lee Broughton that I thought I would never get to see the movie. The PAL DVD he sent me helped, but its murky image and especially its rough soundtrack were difficult to make out — especially with the regional accents involved and no subtitles.
Watching this clean Blu-ray is like seeing the picture anew, with the added bonus of being certain of everything that is said on screen. We can fully appreciate the camerawork of Harry Waxman (The Day the Earth Caught Fire, Flash Gordon) and the editing of Peter Graham Scott, soon to become a busy director (Night Creatures) and producer.
Brighton Rock needs a really good extra, and receives it with the commentary by Tim Lucas. Tim assembles a great deal of research on this landmark picture and the colorful people that made it. He's as awed by Ms. Carol Marsh as I am, but doesn't dote on her Hammer connection — not every filmic examination need take us back to familiar material. Lucas's talk is a good way to engage with a movie that ought to be much better known here. In the postwar years, Hollywood producers and film distributors maintained an informal bias against imported British movies. I don't believe the claims in the trade magazines, that Americans couldn't relate to Englanders' problems and disliked their accents. We can definitely be smug exceptionalists, but we're not that obnoxious.
Reviewed by Glenn Erickson
---
Brighton Rock
Blu-ray rates:
Movie: Excellent
Video: Excellent
Sound: Excellent
Supplements: Audio commentary by Tim Lucas.
Deaf and Hearing-impaired Friendly? YES; Subtitles: English (feature only)
Packaging: One Blu-ray in Keep case
Reviewed: May 6, 2020
(6262rock)

Visit CineSavant's Main Column Page
Glenn Erickson answers most reader mail: cinesavant@gmail.com
Text © Copyright 2020 Glenn Erickson