Images from this picture were burned into our Boomer childhood brains … we actually sat still for almost three hours to watch it. John Sturges' epic show is like a fine-tuned watch — its unbreakable story is populated by ideal characters that become instant heroes, just for acting like normal men that want free of confinement. It's really about freedom — after two hours in the POW compound, the fugitives set loose in the wide, green beauty of Germany might as well be escaping into a wonderland of light and space. In its own way this show made our parents' wartime experience come alive — it's THE picture to interest kids in events of the past.

The Great Escape
Blu-ray
The Criterion Collection 1027
1963 / Color / 2:35 widescreen / 172 min. / available through The Criterion Collection / Street Date May 12, 2020 / 39.95
Starring: Steve McQueen, James Garner, Richard Attenborough, James Donald, Charles Bronson, Donald Pleasence, James Coburn, Hannes Messemer, David McCallum, Gordon Jackson, Angus Lennie, Nigel Stock, Robert Graf, Karl-Otto Alberty, George Mikell, Til Kiwe.
Cinematography: Daniel L. Fapp
Film Editor: Ferris Webster
Original Music: Elmer Bernstein
Assistant directors: John Flynn, Robert E. Relyea
Stunts: Bud Ekins, Chuck Hayward, Loren James, Carey Loftin, Roy N. Sickner
Written by James Clavell, W.R. Burnett from the book by Paul Brickhill
Produced by John Sturges
Directed by John Sturges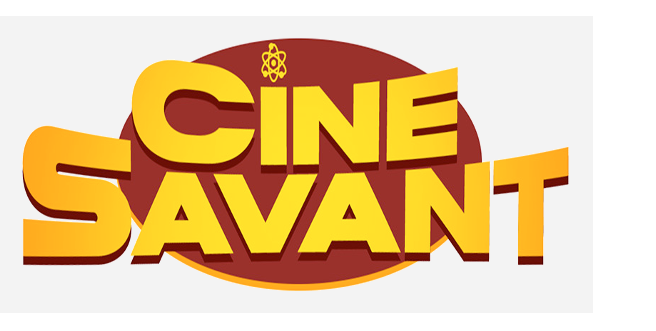 The Great Escape has reigned as standout entertainment for almost sixty years. No kid could walk away from a dizzying matinee, Elmer Bernstein's music still buzzing in his head, without absorbing two prime facts:
1 )  Even if our fathers looked more like Donald Pleasance than James Garner, anything they did in the war effort instantly became a source of intense pride.
And 2),  Steve McQueen had to be the coolest guy on the planet, bar none.
The eye-opening wonder movie sent many of us kids straight to the paperback racks to read Paul Brickhill's original book. When they later sold posters for college dorm rooms, the ones we most often tacked to the wall were of McQueen and Raquel Welch.
If The Great Escape were made today it would surely be Best Picture material, but in '63 Acad Noms tended to clot around prestige releases, and John Sturges was slotted as a mere Action director. Escape was nominated for one measly Oscar, for Ferris Webster's editing.

Still considered more of a 'Top Of The Pops' attraction than 'great cinema,' this Mirisch Productions super-movie entered the Criterion Collection in 1991, as a laserdisc. John Sturges wasn't the type to have been profiled in an old French TV documentary, and may have never been the subject of a full camera interview. More on Criterion's remastered presentation and its extras follows below.
The Great Escape stands well above most post- The Guns of Navarone escapist war movies. It stretches the details a bit, yet maintains a basic fidelity to wartime history. Veterans have had to put up with terrible 'true accounts' claiming to honor their sacrifice, like Battle of the Bulge. I'm personally glad my father didn't live to see Pearl Harbor. United Artists showed the finished copy of Escape to an audience of real ex-POW's in England, and they loved it. The movie presents them as the most dashing, daring heroes of the 20th century.
The story gives a charismatic group of war captives an opportunity to behave as patriotic juvenile delinquents. The German Luftwaffe moves their most troublesome Allied flyer prisoners into one camp, including Squadron Leader Bartlett, known as 'Big X' (Richard Attenborough). He organizes the digging of three tunnels, while Capt. Virgil Hilts (Steve McQueen) persists in abortive one- and two- man breakouts, earning himself the name 'The Cooler King.' Bob Anthony Hendley (James Garner) steals for needed items, and blackmails guards to obtain others. The meek Colin Blythe (Donald Pleasance) is a master forger. Bartlett plans to spring hundreds of prisoners all at once, throwing German police into a panic and causing disruption in the high command. But it's a risky gambit — the SS resents Luftwaffe control over these arrogant POWs. Bartlett has been warned that the next time he escapes and is recaptured, he'll be shot.
Movies about military downers and defeats don't have the best of success records — Zulu Dawn is more accurate, but its feel-good pre-sequel Zulu was the big moneymaker. The Great Escape cleverly turns a defeat into a tale of victory. The risk and sacrifice of escape is a personal challenge for men otherwise unable to fight: civilized defiance. Big X's organized POW battalion confounds the enemy within the parameters of the Fair Rules of War. That their efforts had little effect on the war proper is not the issue. The final tally for the mass escape effort is the same as for the idealistic Dutch students in Paul Verhoeven's Soldier of Orange: honorable, patriotic resistance mostly gets a lot of good men killed. Yet we celebrate these men for daring to defy their German captors.
The Great Escape can be distinguished from The Bridge on the River Kwai in that the rightness of the mission is never in question. Poor Colonel Nicholson's fellow POWs die of sickness under brutal Japanese abuse, but the allied airmen under the command of POW leader Ramsey (James Donald) are treated reasonably well. The German guards envy them their Red Cross parcels from home. For men who are well fed, bored and itching to do something, the elaborate escape scheme is a bigger morale booster than building a bridge.
Escape is also unlike The Guns of Navarone, an adventure fantasy with heroic commandos performing 007-like feats of sabotage that singlehandedly change the course of the war. The prisoners may be played by big stars like James Garner or Steve McQueen, but they're not supermen. The enemy isn't easily fooled and they don't carry bad guy guns, the kind incapable of hitting a running hero.

This show has more in common with a heist/caper film, The Asphalt Jungle or Ocean's Eleven. The schemes, dodges and con games supporting the POWs' tunneling operation are a caper far more elaborate than a bank job. They're wholly credible and also entertainingly funny. Unlike Billy Wilder's cynical Stalag 17 there are no deep-cover German agents among the prisoners to sow discord and paranoia. The escapees' defiant refusal to accept defeat is inspiring in itself. I'm sure organized criminals and gang members love The Great Escape. I wonder if it made the list of films deemed suitable for screening in prisons?
Director John Sturges was always adept at sketching male relationships. Every prisoner is defined by his function and embellished with character quirks, and nobody is cast against type. We root for every last one of them. James Garner breezes through as yet another Maverick– like virtuous crook. Sight-challenged forger and birdwatcher Donald Pleasance underscores the escapees' vulnerability. There are no shirkers, doubters or conscientious objectors, only a couple of potential nervous breakdown cases. Diminutive Ives (Angus Lennie) is near the breaking point, but so is the team's physically strongest member, Charles Bronson.

We kids were intrigued to see that the fate of individual escapees boils down to sheer chance, not the pecking order of star billing. Fumblers like Cavendish (Nigel Stock) and MacDonald (Gordon Jackson) somehow missed out on the lucky breaks afforded the laid-back plodder Sedgwick (James Coburn), who seems to lead a charmed life. Talented escapee and cool customer Ashley-Pitt (David McCallum) finds himself in a situation where honor mandates an immediate, instinctual act of self-sacrifice. I hope the Germans kept records — otherwise, his gallantry would be lost to history.
The Great Escape puts American stars at the forefront of what was actually an all-British affair. The few American POWs in the camp were relocated before the breakout date. But no backlash resulted when Americans Garner and McQueen were given the most exciting escape routes. (Technically, Garner is playing a Canadian.) Long before, U.S.-English diplomacy had taken a hit when the wartime Objective Burma recast what was almost exclusively a British fight into an exclusively American one. The very similar escape film The Colditz Story was authentically all-British; without Hollywood stars it did not attract an American audience. United Artists knew that American stars were essential. They more or less wanted "The Magnificent Seven Escape" and wouldn't have complained if the prisoners wore cowboy hats and had sexy German girlfriends. But producer-director John Sturges held out for a realistic approach.
The presence of the American stars isn't insulting because director Sturges emphasizes the ensemble nature of the story. James Garner's conman isn't always at the forefront and none of the stars hogs the best dialogue. John Leyton (of the fanciful Great Escape emulator Von Ryan's Express) and Lawrence Montaigne are definitely second-string players but are allowed to make their mark. Charles Bronson's Danny is a Polish flyer for the RAF, which always makes me wonder why the Germans didn't find an excuse to simply shoot him. Bronson's role is fatter than that of fellow Magnificent Seven alumnus James Coburn, stuck playing an unlikely Australian among real UK actors with authentic accents.

Steve McQueen's Virgil Hilts is treated almost like a special effect, in part because he all but blackmailed John Sturges into showcasing his role. Because Hilts mostly stays locked up in solitary confinement, he's never just another prisoner standing around in wide shots. But he's present for the important Fourth of July scene, and he gets a showy entrance every time he's recaptured. Hilts is the only prisoner who scraps with the guards, the only one who plays games in the barbed wire in broad daylight, etc.. If Hilts is present, he's front 'n' center playing the star. McQueen's brand of self-effacing scene stealing is at its best here. For sheer effectiveness, Escape is probably his best movie.
Most adventure movies ration out the excitement to prevent audience boredom but the writers James Clavell and W.R. Burnett keep the suspense bubbling for two hours before the big breakout arrives. The earlier incidents wind the spring good and tight so that the suspense of the prison break becomes unbearable. The early prison scenes are mostly static and claustrophobic. The confinement reaches its extreme in the digging cave-ins where Charles Bronson's Tunnel King Danny almost goes nuts. But it's also carried by the overall design. The settings become grayer and more enclosed, playing a game of sensory deprivation.
But when dawn arrives after the escape, our sudden release into the wide-open beauty of the German countryside is exhilarating, overwhelming. We almost expect the escapees to forget to keep running, and stop for a picnic. All the previous hopes and frustrations are let loose. We want everybody to get clean away. We applaud when James Garner steals an airplane. Steve McQueen's itch to get his hands on a motorcycle is equally welcome. This is adventure of the highest kind — we're constantly thinking, "Where were the mistakes made?  What should they have done instead?  What would I do in their place?" The Great Escape fires the imagination; it makes us all feel like the foxes in a grand chase.
---

The Criterion Collection's Blu-ray of The Great Escape is billed as a new, restored 4K digital transfer. It carries uncompressed monaural audio as well as an alternate 5.1 surround soundtrack.
The new scan retimed by Criterion is appreciably warmer than MGM's Blu-ray from 2013, which DVD Beaver rightly notes was bitten by 'Teal Color Syndrome.' If all that digital attention doesn't make Escape look like a new movie, it must be remembered that its original film elements were already severely faded decades ago. I remember an MGM film management director saying back in the early 1990s that 'there was little to work with.' The effort to bring back color and contrast is admirable, but the tradeoff is that skin tones can seem monochromatic.
Two major sequences seem more contrasty and grainy than they were originally. Some shots in the Fourth of July dawn get-together were filmed in early morning fog, and others used diffusion filters. Likewise the atmospheric early morning escape scenes, with Hendley stealing the plane and Hilts stealing the motorbike: hazy and diffuse. Is it possible that the effort to sharpen these naturally softer images introduced more grain and contrast?  The scan was sourced from the film's original negative, but some scenes may be dupes to replace damaged sections. Criterion's notes tell us that the new scan was timed from collector prints and reference sources at the Academy Archive.
The film's exciting escape scenes are not diminished. After the confinement of the camp, we spend a couple of reels amid green valleys below spectacular mountains. Free for just a few hours, Hendley and Blythe happily wing their way to Switzerland. When their tiny airplane flew by a mountain castle worthy of Sleeping Beauty, I remember adults and kids clapping.

Criterion didn't create a bundle of new extras for the disc. Few of the main cast members lived long into the new century, but the film was popular enough for fairly thorough commercial featurette-docus to be produced with surviving stars James Garner, James Coburn, and David McCallum. The docu that compares the film-in-production to the actual events is my favorite, but all three are more than satisfying, even as they cover much of the same ground.
The welcome new video item takes a different approach. Critic Michael Sragow spends a choice few minutes making the case for The Great Escape as a high-point achievement of the directors of the post-war era. John Sturges came to directing from wartime work with William Wyler, and like Richard Fleischer, Anthony Mann and others defined the tough new approach of the 1950s. Sturges did his best to prioritize story values, which became more difficult when the biggest stars acquired power and clout sufficient to bend movie projects to suit their personal desires — Steve McQueen, Frank Sinatra. Sturges made some popular pictures after Escape but the debacle of The Hallelujah Trail crippled his career momentum. If The Great Escape isn't his best picture, it's right up there near the top.
The two older commentaries are excellent. The 2003 track has input from James Coburn, James Garner and Donald Pleasance. An earlier track from Criterion's 1991 six-sided CAV laserdisc ( ← ) gives us the rare opportunity to hear direct input from both John Sturges and composer Elmer Bernstein. David McCallum is still performing on TV's NCIS — at 87 years of age!  In one of the docus he lauds the appeal of Bernstein's great music score, which filled us with excitement back in the day.
All through the making of the effects for Close Encounters, this was the music that Steven Spielberg listened to in his green Mercedes convertible while driving to work in Marina Del Rey. Steven Spielberg built a career emulating pictures like The Great Escape, a solid movie-movie that has retained the power to hold audiences spellbound.
With help from Gary Teetzel.
Reviewed by Glenn Erickson
---
The Great Escape
Blu-ray rates:
Movie: Excellent
Video: Very Good
Sound: Excellent
Supplements: Audio commentary from 1991 featuring John Sturges and Elmer Bernstein; audio commentary from 2003 featuring actors James Coburn, James Garner, and Donald Pleasence; The Great Escape: Heroes Under Ground, a four-part 2001 documentary about the real-life escape from the Stalag Luft III POW camp; The Real Virgil Hilts: A Man Called Jones, a 2001 program on the United States Army Air Forces pilot David Jones, the inspiration for Steve McQueen's character in the film; Return to "The Great Escape a 1993 program featuring interviews with Coburn, Garner, and actors David McCallum and Jud Taylor; Trailer; new interview-essay with critic Michael Sragow. Plus an illustrated insert foldout with an essay by Sheila O'Malley.
Deaf and Hearing-impaired Friendly? YES; Subtitles: English (feature only)
Packaging: One Blu-ray in Keep case
Reviewed: April 29, 2020
(6257esca)

Visit CineSavant's Main Column Page
Glenn Erickson answers most reader mail: cinesavant@gmail.com
Text © Copyright 2020 Glenn Erickson