It Always Rains on Sunday
All those British crime films once deemed undesirable for the National Image are beginning to get the attention they deserve. This story of a single day in a working class section of London has plenty of criminal activity but blends it in with the everyday crimes of desperation and boredom. The Sandigate girls are flirting with trouble but Googie Withers' Rose Sandigate has gone much further: she's hiding an escaped fugitive who was once her lover in the vain hope of recapturing her lost youth. Director Robert Hamer examines a dozen distinctive characters on the edge of respectability, in one of the most original 'Brit noirs' we've seen to date.

It Always Rains on Sunday
Blu-ray
KL Studio Classics
1947 / B&W / 1:37 Academy / 92 min. / Street Date November 5, 2019 / available through Kino Lorber / 24.95
Starring: Googie Withers, John McCallum, Jack Warner, Edward Chapman, Susan Shaw, Patricia Plunkett, Nigel Stock, David Lines, Sydney Tafler, Betty Ann Davies, John Slater, Vida Hope, Jane Hylton, Meier Tzelniker, Jimmy Hanley, John Carol, Alfie Bass, Hermoine Baddeley, Edie Martin.
Cinematography: Douglas Slocombe
Art Director: Duncan Sutherland
Film Editor: Michael Truman
Incidental Music: Georges Auric
Dance Music arranged and played by: Stanley Black
Written by Angus MacPhail, Robert Hamer, Henry Cornelius from a book by Arthur La Bern
Produced by Michael Balcon
Directed by Robert Hamer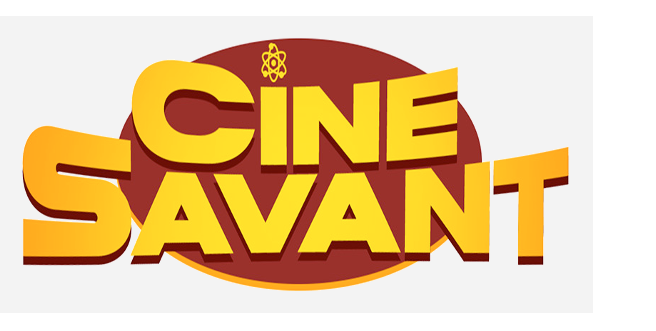 Not all that many vintage English movies circulated on TV here in the states, not even back when local TV stations showed films all night long. We in Los Angeles could only read about some very significant pictures: Brighton Rock, The Blue Lamp, Pool of London. Only with Blu-ray did the dam break on vintage English genre pix. Kino's deal with Studiocanal gave us new access to many of these pictures, almost always in flawless new restorations.
We realized we'd been denied a big slice of English filmdom after reading Raymond Durgnat's book about English pop cinema, which overflowed with unfamiliar titles. When the helpful Hardy Gangster Encyclopedia came along, one mysterious entry stood out as a 'must see.' It was an Ealing Studios production by the respected Robert Hamer (Kind Hearts and Coronets), it starred favorite Googie Withers (Dead of Night), and it had the most downbeat title ever: It Always Rains on Sunday.
When this celebrated yet forgotten thriller arrived as a fine Blu-ray three years ago, its impact was almost intimidating. The show is definitely not exploitation, as some contemporary English critics judged all crime pictures, like 1953's Cosh Boy.   It Always Rains on Sunday is a telling glimpse of the working underclass, the everyday Londoners that mainstream pictures either sentimentalized or ignored. The residents of this neighborhood (Whitechapel?) can only dream of living in the posh surroundings seen in movies.
The source author is Arthur Le Bern, who also wrote the novels made into Good Time Girl and Alfred Hitchcock's Frenzy. With a near-perfect screenplay by Angus McPhail and Henry Cornelius, director Robert Hamer's multi-dimensional drama embraces the lifestyle of an entire London district. At top is the dilemma of one unhappy housewife. A second level concerns her stepdaughters' differing approaches to bettering themselves, and a third stratum concerns twin police investigations.

It is indeed a rainy Sunday. Ex-barmaid Rose Sandigate (Googie Withers) feels that her entire life has wilted. She married the steady but dull George (Edward Chapman of Things to Come) for security, and now oversees George's equally unfulfilled children. The virtuous, overlooked daughter Doris (Patricia Plunkett) has a boyfriend (Nigel Stock, incredibly young) but is tempted by a 'job offer' from arcade owner/petty gangster Lou Hyams (John Slater of Went the Day Well?). Younger brother Alfie (David Lines) is learning how to chisel free merchandise from a more street-smart friend.

Older sister Vi (Susan Shaw) has unrealistic dreams of a singing career, which makes her easy prey for Lou's brother Morry (Sydney Tafler of Alfie), a music store owner who fronts a local dance band. Morry is married, and foolishly thinks his wife Sadie (Betty Ann Davies) is unaware of his philandering. Out in the street markets prowls a trio of inept thieves, Whitey, Freddie and Dicey (Jimmy Hanley, John Carol & favorite Alfie Bass). Trying to unload some stolen merchandise, and approach the Hyams brothers one at a time.
Detective Sgt. Fothergill (Jack Warner of The Blue Lamp and The Quatermass Xperiment) tracks the theft while also seeking bigger prey: convict Tommy Swann (John McCallum) has escaped from Dartmoor Prison, and is presumed to have returned to his old neighborhood. Both Fothergill and reporter Slopey Collins (Michael Howard) canvas Swann's old haunts, just as Rose Sandigate finds the cold and hungry fugitive out in her storage shed. With everyone out of the house Rose is able to hide Tommy upstairs. Why?  They were sweethearts years ago, just before he he was convicted; Rose still cherishes the engagement ring Tommy gave her. Hiding him is crazy — Rose is opening herself up to a prison term. Swann is determined not to be taken alive.

It Always Rains on Sunday packs a lot of drama into its 90 minutes of finely-crafted narrative, with an excellent mix of character conflicts. Although some events are sordid, they're nowhere near as caustic as the criminality and vice presented in Gerald Kersh's novel Night and the City, or Jules Dassin's subsequent noir adaptation. We instead feel we're being made privvy to a hidden underworld. The film's poster tagline was "The secrets of a street you know."
🎶  ". . . Let me tell you how to Get / How to Get to Ennui Street."  🎶
Rose Sandigate's personal underworld is one of disappointment and boredom. Her disenchantment parallels that of Dick Powell in the domestic noir Pitfall — she allows her romantic illusions to put her entire life in jeopardy. The copper Fothergill sees life on the street as a collection of shady characters, like Vida Hope's sleazy rooms-for-let manager, whose house is a chronic locale for criminal activity. The inept petty thieves are bound to trip themselves up, advertising around that they are trying to unload a gross of roller skates.

The Hyams brothers stay clear of direct involvement in crime, but both flaunt their relative prosperity when preying on women. The vain Morry thinks he's putting one over on his wife. Lou Hyams makes most of his money by fixing sports bets, and he's smoother in his approach with the impressionable Doris. We realize that the brothers are Jewish when Lou visits his traditional, ethical father and sister (Meier Tzelniker of A Night to Remember & Jane Hylton of Circus of Horrors). They refuse Lou's money for their social charity. The unsentimental presentation of these Londoners contrasts with the more lovable Jewish characters in Carol Reed's fanciful tale of life in a street bazaar, A Kid for Two Farthings.
The folk in Farthings have optimistic aspirations and those with problems band together to keep up their morale. That doesn't apply to It Always Rains on Sunday, where a vague dissatisfaction comes with the rainy days. Vi Sandigate's dreams only make her a target for the predator Morry. Doris has a lower sense of self-esteem, but is at least smart enough to be wary. The street crooks are fools, but we also see other crimes go unpunished. In Sunday not even the kids are innocent. Young Alfie is quick to put the bite on Morry Hyams, when he has the advantage.

Rose Sandigate is a great part for the beautiful but always sad-looking Googie Withers. Rose takes her restlessness out on her husband George, who doesn't understand but is consistently kind and thoughtful with her. Sitting in her clammy little house, Rose can feel her youth slipping away. Will nothing ever rescue her?  Can anything make her care about life?  It's a negative, subversive statement seldom visited in our consumer culture.
Rose is not at all kind to her stepdaughters. She orders Doris about like a servant, and all but attacks Vi for sneaking around at night. But Rose has fooled herself as well, with her romantic visions of her lost love Tommy Swann. The storage shed where she found Tommy was the family's bomb shelter during the war, and it neatly symbolizes his potential danger to the family. She feeds and hides him, hoping that he'll declare his lasting love. The truth of their relationship comes out in a cruel but necessary 'proof' (no spoilers).

Hamer finishes the rainy Sunday with an excellent chase in a railroad yard. Tommy makes a bid for freedom with Fothergill and the coppers on his heels. The scene has a couple of unnecessary shots with obvious miniatures — perhaps Hamer felt obligated to use them because of their expense? — yet is otherwise frighteningly realistic. Viewers aware of the danger around trains will react as we did over a shot of actor John McCallum. Dodging between two freight cars, he loses his footing just as the train suddenly jolts into motion. No fakery there — sheesh.
Putting It Always Rains on Sunday in a sordid class by itself are its parallel suicide attempts at the finale. Life in Dartmoor must be Hell, as Tommy prefers to die than be recaptured — he throws his neck across a rail as a train approaches in the same shot just a few feet away.  Double sheesh.

The only hint of possible censor influence is in the discreet distance we're kept away from the other suicide attempt. It Always Rains on Sunday is an absorbing multi-character drama with a gallery of interesting performances. It must be one of Googie Withers' most prestigious films — her Rose feels connected with a real life being lived. One happy note is that the actress's personal romantic aspirations appear to have worked out wonderfully. She met John McCallum on this picture, they married, and together shared a long and productive creative life, eventually moving to McCallum's Australia.
Considered one of the top men in Ealing Studios' creative stable, director and co-writer Robert Hamer was an eccentric and ultimately unstable talent, adept with drama, farce comedy and the blackest of black comedy. His 'Haunted Mirror' episode of Dead of Night (with Googie Withers) is impeccable, a perfect horror tale.
---

The KL Studio Classics Blu-ray of It Always Rains on Sunday is a solid remaster of this doubly fascinating show, that combines moody suspense with keen sociology.  Douglas Slocombe's cinematography makes everything look damp, and Rose's cramped place could surely use a good cleaning. The 'noir' lighting in the night scenes and the railyard finale is stunning, yet naturalistic enough not to overdo the chiaroscuro effects.
Georges Auric's music thumps the mystery angle behind the main titles, with a touch of the same trembling tones heard in his super chilling for Dead of Night. We also hear some decent '40s dance music — Morry Hyams' ensemble emulates a Big Band sound.
Recognize Jane Hylton from Circus of Horrors?  We didn't.

→

 
Kino sics the very capable Imogen Sara Smith on this title, and her commentary is the expected fine, informed assessment.
Sunday
appears to have been a latecomer for big-time critics too . . . it got some kind of a New York release in 1949 but remained obscure until festival showings starting in 2012. Another piece tours the film's locations, finding at least some of them still intact. A featurette with comments by a brace of critics shows us the film's high reputation. The praise is for a worthy, original film that achieves things above and beyond most genre thrillers.
This parting comment is less critical than subjective. The Sandigates live on a treeless street of brick row houses (I think that's the right term). It brings back visions of Richard Fleischer's 10 Rillington Place, which to this viewer is still an emotionally draining nightmare, a real ordeal. Just the sight of the similar street gives It Always Rains on Sunday an added kick of depression. Robert Hamer's film has its hard life lessons, but it's neither cruel nor sadistic. Both it and Pool of London create positive feelings for people.
Reviewed by Glenn Erickson
---
It Always Rains on Sunday
Blu-ray rates:
Movie: Excellent
Video: Excellent
Sound: Excellent
Supplements:
Audio commentary by Imogen Sara Smith
Coming in from the Rain featurette
Locations featurette.
Deaf and Hearing-impaired Friendly? YES; Subtitles: English (feature only)
Packaging: One Blu-ray in Keep case
Reviewed: December 7, 2022
(6847sund)

Visit CineSavant's Main Column Page
Glenn Erickson answers most reader mail: cinesavant@gmail.com

Text © Copyright 2022 Glenn Erickson