Michael Schlesinger on
Viva Kneivel
Released 1977
Distributor Warner Bros.
A vanity production along the lines of All That Jazz and Purple Rain, Evel Knievel eschews the pseudonyms employed by Prince and Bob Fosse and just plays himself, a vainglorious stuntman who took the phrase "daredevil" literally. Veteran director Gordon Douglas keeps a tight rein on the action, helped considerably by a supporting cast including Red Buttons, Leslie Nielsen, and, as Knievel's hard drinking mechanic, Gene Kelly (!).
More Trailers with Michael Schlesinger
About Michael Schlesinger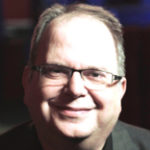 Michael Schlesinger is widely acknowledged as the dean of classic film distributors, having worked for more than 25 years at MGM, Paramount and Sony, keeping hundreds of vintage movies in theatrical release (and later DVD), and instigating the restoration of many more, including the completion of Orson Welles' 1942 documentary It's All True some 50 years later. Behind the camera, he wrote and produced the American version of Godzilla 2000, co-produced such Larry Blamire parodies as The Lost Skeleton Returns Again and Dark and Stormy Night, and has written, produced and directed several short films featuring the faux-1930s comedy team of Biffle and Shooster. No power on Earth will ever convince him that It's A Mad Mad Mad Mad World is not the Greatest. Movie. Ever.