Lewis John Carlino's family-oriented Mafia tale was filmed four years before The Godfather: Kirk Douglas is a loose-cannon capo who bosses his own brother Alex Cord and won't listen when his fellow kingpins talk about modernization. Irene Papas and Susan Strasberg are married to the mob, while veteran hoods Luther Adler and Eduardo Ciannelli provide the menacing atmosphere. Director Martin Ritt was supposedly not thrilled with the project yet it's a polished, involving crime-time drama set both in New York City and Palermo, Sicily.

The Brotherhood
Blu-ray
Viavision [Imprint] #119
1968 / Color / 1:78 widescreen / 96 min. / Street Date April 27, 2022 / Available from / £34.95
Starring: Kirk Douglas, Alex Cord, Irene Papas, Luther Adler, Susan Strasberg, Murray Hamilton, Eduardo Ciannelli, Joe De Santis, Connie Scott, Val Avery, Val Bisoglio, Alan Hewitt, Barry Primus, Michele Cimarosa, Louis Badolati.
Cinematography: Boris Kaufman
Art Director: Tambi Larsen
Film Editor: Frank Bracht
Original Music: Lalo Schifrin
Written by Lewis John Carlino
Produced by Kirk Douglas
Directed by Martin Ritt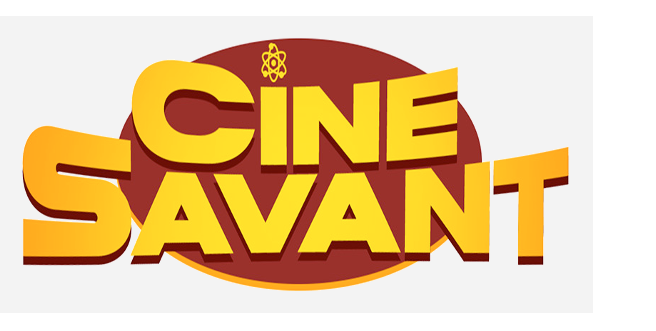 Around 1970 we saw a copy of a magazine called SHOW that featured an article by Harlan Ellison, an interpretation of 2001: A Space Odyssey that I still think is the correct one. Another article about movie trends introduced me to the concept of 'industry bias.' A movie of the best-selling book The Godfather was already in the works, but the article didn't think it would be successful, and instead praised a newly released French thriller called The Sicilian Clan. Nobody wanted to see a gangster film about the Mafia, the article argued: America had already rejected the 1968 Kirk Douglas drama The Brotherhood. It came out with the first wave of Bluhdorn-Robert Evans hits that started with The Odd Couple and  Rosemary's Baby, and did little business.
The Brotherhood is a finely crafted movie that indeed looks at organized crime from a family perspective. It's not a saga of warring clans, even though one of the families mentioned in a roster of 'old powers' is Corleone. The main character is a New York Mafioso who won't modernize, keeping one foot firmly planted in traditions that his cohorts would like to see forgotten forever.

It's a Kirk Douglas production but not a continuation of his powerhouse company Bryna, which began in 1955 with The Indian Fighter and culminated in the massive 65mm production Spartacus. Douglas was still a big star, but not necessarily as a solo player. In 1967's solid winner The War Wagon he shared star billing with John Wayne. If I recall correctly, Kirk's claim to fame in that one was a shot showing him walking naked while wearing a gunbelt. Don't worry, that's no longer a misdemeanor in red states.
The show is extremely well-cast and well directed. Douglas signed director Martin Ritt, who was always good with actors. Although the cast is short on thesps with genuine Italian backgrounds, screenwriter John Lewis Carlino reportedly is part-Sicilian one. Typical of the accurate detail in the show is the insult 'Sigi,' a fighting word. Dennis Hopper goads Christopher Walken with the same racist slur in Quentin Tarantino's True Romance.
The Brotherhood plays quite well now. As we're accustomed to multi-generational crime family sagas, its low-key drama no longer feels slow, and its 'family' politics are no longer obscure. A few things could have dulled its impact in 1968. It's too much a vehicle for Kirk Douglas, with a bigger-than-life character designed to showcase the actor's tendency to explode dramatically in every other scene. There's a shortage of audience-pleasing crime thriller action. And the movie has little or no sense of humor, just characters under pressure.

Hiding out in a villa outside Palermo, Sicily, New York Mafia racketeer Francesco 'Frank' Gianetti (Kirk Douglas) is cautious when his younger brother Vincent (Alex Cord) shows up unannounced: Frank was expecting a hit man. A flashback takes us several years earlier to see Vince's big family wedding to Emma Bertolo (Susan Strasberg), the daughter of one of Frank's Mafia associates, Capo Dominick Bertolo (Luther Adler). Bertolo altered the makeup of the organization many years back, bringing in Jewish and Irish mob partners. The college-educated Vince decides to partner with Frank, as his 'corporate accountant,' instead of going into a legitimate career. Several years later, Frank is happy with his Sicilian wife Ida (Irene Papas) and his teenaged daughter Carmela (Connie Scott), but at odds with the Council of Capos' plan to move mob money into legit business by buying an electronics company. They want Vince to front the new company because he has a clean record.
Frank refuses for several reasons. An expert in union rackteering, he knows nothing about modern business and prefers to hang out with the retired 'old guard' Mafiosi led by Don Peppino (Eduardo Ciannelli), a group the present Capos mostly ignore. Frank shows his insecurity by demanding that Vince obey him, an attitude that upsets both his family and the Council. The breaking point comes when Don Peppino discovers the identity of the man that murdered Frank and Vince's father and many others in a gangland massacre over thirty years before. Peppino demands that Frank be the one to exact a bloody revenge.

We know we're in good hands from the beginning of The Brotherhood. It begins very much like The Godfather, with a family wedding and a brother returned from the army. We notice the mix of families — the Gianettis and the Bertolos — and new non-Sicilian group of Capos. The Council is looking for opportunities to modernize, and Frank refuses to play along.
The focus is on the obsolete 'sentimental Mafioso' Frank Gianetti. Instead of Mario Puzo's broad canvas, with unassimilated Sicilians transplanting their traditions to America, The Brotherhood is more like the old-fashioned noir The Gangster (1947), in which Barry Sullivan's small-time racketeer unwisely ignores changes in his environment . . . mainly, a better-organized gang moving in. Here the family involvement sees Frank trying to rule over both the Council and his own brother, because the old rules say he can do whatever he wants. Frank still claims the right to exact Mafia justice, without consulting the other Capos. That kind of instability is anathema to the 'new mob' that wants everything to be quiet and defendably legal.
The main players are Frank's close associates. Alex Cord didn't make much of a splash on film, starting with the remake of Stagecoach, but he's a good fit as the quieter, more reasonable brother Vince. Veteran bad guy Luther Adler (below left ↓ )  graced some terrific noir & crime pix — House of Strangers, D.O.A., Kiss Tomorrow Goodbye, and is prominent in every important dramatic scene. Only in for a few minutes but making a terrific impression is Eduardo Ciannelli, (below right ↓ )  the old first-generation Mafioso. The scene of Ciannelli ordering an 'honor' kill is strong stuff. Unlike the Godfather movies, there's no vague approval of the violence as a rough form of family values. The New Council are calculating cold fish, but the Old Sicilians are fanatics obsessed with a feudal notion of 'honore.'

The rest of the supporting cast stays mostly on the sidelines. The underused Susan Strasberg is the sister in-law who simply asks Vince to not tell her anything about the 'family business.' Irene Papas is fine but no surprise as the Old Country wife who defers to Frank at all times. Joe De Santis, Val Avery, Alan Hewitt and Murray Hamilton bring the potentially dull Council meetings to life. Martin Ritt orchestrates their attitudes well — the hard-looking Val Avery comes off as a voice of reason, while Murray Hamilton underplays, coming forth at the right time to assure Vincent that if 'the company' needs to act against Frank, they'll be absolutely ruthless.
The Brotherhood will satisfy fans of crime films, and in 1968 it was a significant step toward realism in the depiction of organized crime. So why wasn't it a big hit?  We think it's because it lacks the action thrills expected by the audience for crime drama. Other '60s organized crime films were built around action sequeces: Don Siegel's The Killers, John Boorman's Point Blank. And perhaps audiences could see that the picture was mostly a star vehicle, and just didn't want to see Kirk Douglas in an acting workout.
The final scene in Palermo has a nice dramatic punch. Editorial evidence suggests that it wasn't meant to end as it does, with a slow optical zoom-in to one of the brothers. The original camera take needed to be extended, so the optical printer operator 'rocked' a second or two of footage back and forth, stretching the shot longer under the zoom. It works fairly smoothly yet still plays like a 'Plan B' fix-it solution invented in the editing room.
---

Viavision [Imprint]'s Blu-ray of The Brotherhood is the first time I've seen the show in a good-quality presentation since it was new. The cinematography by Boris Kaufman is everything it needs to be, contrasting Frank's sloppy 'candy store' office down by the river with the Council's various swank meeting places in old-money mansions. The realism of a community party in an olive grove would feel more authentic if it were not for Kirk Douglas cavorting a little bit too much like Zorba the Sicilian. It reminds us how utterly convincing Burt Lancaster was in Visconti's The Leopard, playing a risorgimento- era Sicilian Prince.
Lalo Schrifin's music score makes a nice statement in the titles and then backs off, returning mostly for transitions.
Lee Pfeiffer and his Cinema Retro confrères gang up on the audio commentary, a freewheeling discussion that touches all the bases. A new Ballyhoo featurette turns a phoned-in or Zoom voice track from Paramount historian Bernard F. Dick into a nice listen. Dick dishes some opinions about what Paramount was doing wrong when Robert Evans took over, naming Barbarella as an example of bad moviemaking. The author also brings up an aspect of the film I just don't see as a problem. Kirk Douglas doesn't seem particularly Italian, true, but I don't think it's a detriment that most of the cast is not of genuine Italian background.
←  The original poster featured a photo of a Mafia 'kiss of death' — basically, two guys kissing. As 1968 was the year of the new ratings system, with pictures like The Killing of Sister George in release, could the poster have sent the wrong message to potential patrons?
That downbeat ending — if they added this scene they would have put a big smile on the fade-out, and provided a peppy title tune!
Again, apologies — what good images that could be found, are mostly of the film's star.
Reviewed by Glenn Erickson
---
The Brotherhood
Blu-ray rates:
Movie: Very Good
Video: Excellent
Sound: Excellent
Supplements, all new:
Audio commentary by Lee Pfeiffer, Tony Latino and others
Featurette The Kiss of Death: Paramount & The Brotherhood with Bernard F. Dick.
Deaf and Hearing-impaired Friendly? YES; Subtitles: English (feature only)
Packaging: One Blu-ray in Keep case in card sleeve
Reviewed: June 22, 2022
(6750brot)

Visit CineSavant's Main Column Page
Glenn Erickson answers most reader mail: cinesavant@gmail.com

Text © Copyright 2022 Glenn Erickson