The edgy screenplay for this flashy, rough-edged 'lovers, drugs & guns' saga served to jump-start Quentin Tarantino's movie career; he's identified it as his most autobiographical work. Tony Scott slicked up the visuals and ironed out the nonlinear narrative but it's still a QT epic through and through. And that cast of suspects is phenomenal: Christian Slater, Patricia Arquette, Dennis Hopper, Val Kilmer, Gary Oldman, Brad Pitt, Christopher Walken, Bronson Pinchot, Samuel L. Jackson, Michael Rapaport, Saul Rubinek, Conchata Ferrell & James Gandolfini.

True Romance 4K
4K Ultra HD
Arrow Video
1992 / Color / 2:35 widescreen / 119, 121 min. / Limited Edition / Street Date June 28, 2022 / Available from Amazon / 59.95
Starring: Christian Slater, Patricia Arquette, Dennis Hopper, Val Kilmer, Gary Oldman, Brad Pitt, Christopher Walken, Bronson Pinchot, Samuel L. Jackson, Michael Rapaport, Saul Rubinek, Conchata Ferrell, James Gandolfini.
Cinematography: Jeffrey L. Kimball
Production Designer: Benjamin Fernández
Film Editors: Michael Tronick, Christian Wagner
Original Music: Hans Zimmer
Written by Quentin Tarantino
Produced by Gary Barber, Samuel Hadida, Steve Perry, Bill Unger
Directed by Tony Scott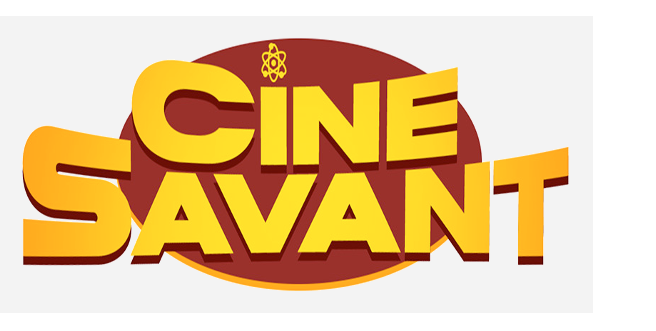 True Romance in 4K gives us a chance to revisit Quentin Tarantino's biggest film — that he didn't direct. Trendy director Tony Scott made Q.T.'s hip/rude/violent 'romance' into a slick celebration of lovers on the run, killer 'innocents' trying to make a big drug score and avoiding the vengeful mob. Quentin Tarantino retains sole writing credit on Scott's True Romance, and the final product resembles a Tarantino show, only with fussier visuals.
America never rejected a movie that glamorizes gun violence, and the deep soak of hipster slaughter reached the Hollywood mainstream long before the early 1990s. Tarantino is more original for being perhaps the first major writer-director spawned from behind the counter of a video store. Nervy young directors of the 1970s came from film schools, but Tarantino wasn't deterred by educational gaps or a job history in adult theaters and video stores. A love for and fixation on '70s grindhouse cinema was no barrier for a man whose scripts read so well. The self-assured Tarantino didn't go slow or wait for more industry approval. Launching Reservoir Dogs straight from the sale of the True Romance screenplay, he made himself a film festival sensation before Tony Scott's film went into production. It was a complete 'end run around the expected Hollywood trajectory for writer-directors.

True Romance fulfills the Jean-Luc Godard maxim that a filmmaker needs only a Girl and Gun to make a watchable movie. Every seven minutes or so comes a major surprise or some shockerooo violence. When a killing can't be arranged, a rollercoaster ride will do. Quentin Tarantino is more extreme but also more talented than anybody making 'his kind of movie.' His films only pretend to be action exploitation — the real draw is what people say and how they say it. His characters talk dirtier than anyone else's. His stylized speeches are easily identified, even after fifteen years of imitators … pardon me, make that slavish imitators.
The Tarantino brand is so strong in True Romance that we consider it his film even after he says that Tony Scott took the story in directions he wouldn't. The episodic script, a crime spree for fun and profit, is an autobiographical wish-fulfillment fantasy about 'going to Hollywood.' In gloomy Detroit, the lowly but ultra-cool comic book store clerk Clarence Worley (Christian Slater) drives a purple Cadillac convertible and spends his nights in grindhouse theaters watching Kung Fu epics. Switch out the comic books for a video rental store and Clarence is Mr. QT to a tee.

Clarence's wildest dreams come true in the form of Alabama Whitman (Patricia Arquette), a tyro hooker who picks him in the middle of a chopsocky triple bill. Romance blooms over popcorn and Sonny Chiba as they enter into a Bonnie & Clyde love pact. Marrying immediately, Clarence sets out to murder Alabama's pimp, as sort of a wedding gift. He's inspired to do so by the spectre of Elvis Presley (Val Kilmer), who offers specific homicide etiquette advice, as did Bogart for Woody Allen in Play It Again, Sam. More self-aggrandizing slacker fantasy: without breaking step the comic book clerk leaps into the role of Travis Bickle avenger.
The pimp Drexl Spivey (Gary Oldman)  ↓  proves a tough customer, but Clarence prevails. He accidentally leaves with a suitcase packed with mob cocaine. Clarence first asks his father Clifford, a security guard (Dennis Hopper) for guidance, and then heads West with Alabama. The flaky plan is that his wannabe Hollywood actor pal Dick Ritchie (Michael Rappaport) can help him find a rich customer to buy the cocaine. What Clarence doesn't know is that Drexl's overboss Vincenzo Coccotti (Christopher Walken) already knows who he is, and where he's going. Various machinations later, the assembled suspects and various lawmen convene at the Ambassador Hotel for major gunplay.

Thugs, pimps, mob bosses and cops all have one thing
in common: they are all incredibly articulate conversationalists.
Although Tony Scott straightened out the screenplay's original non-linear narrative, True Romance exhibits all the Tarantino hallmarks. The key QT dialogue paradigm is here in full flower: lowlife goons engage in horrific, cold-blooded acts, but also spout incredibly clever chit-chat on subjects both ironic-mundane and ironic-profound: hamburgers + Biblical philosophy in Pulp Fiction, for instance. Parable-like personal stories come out of nowhere, along with impassioned discourses on the meaning of comic superheroes or '70s trash exploitation filmmaking. Make that a lot of gab about '70s trash exploitation filmmaking, Quentin Tarantino's lifelong love.
A concise example of QT-style dialogue — Scott Frank out of Elmore Leonard — occurs in Get Shorty, when some thugs in a barbershop pause to debate the proper usage of "i.e." and "e.g." In that instance the chat is obviously cute filler — killers discussing grammar ha ha. When Quentin Tarantino uses this kind of patter it's always vital to the show at that particular moment — even if the speakers are debating something completely, hilariously obscene.

True Romance offers one of QT's best dialogue riffs and a particularly good one for Dennis Hopper, whose more notable roles were then defaulting to cartoonish, talkative thriller villains. Captured by Christopher Walken's ruthless Sicilian mobster Vincenzo, Hopper's Clifford uses his last few minutes on Earth to wind Vincenzo's clock with an outrageously insulting speech about Sicilians being descended from African blacks (in less polite terms). It's like telling Attilla the Hun that he's a pansy, while being suspended over a pit of spikes. The elaborate speech substitutes neatly for a cliché torture scene: Clifford tells Vincenzo to go f___ himself in such a ballsy way that the hood can't help but be impressed. ↓
Tony Scott shoots True Romance in a more 'prettified' manner than Tarantino would. The film isn't as creatively minimalist as Reservoir Dogs or as experimental as some of QT's later pulp epics. No empty warehouses for Scott: when Clarence wants to sell the stolen white powder to a pompous movie producer (Saul Rubinek), the deal is set up at, of all places, Six Flags Magic Mountain. The script and Clarence are always half a hop ahead of both the bad guys and audience expectations. The lovers endure beatings and double-crosses but are repeatedly spared by wild coincidences and dumb luck; the conclusion brings together two gangs and a pack of narcs in a three-way shoot out.

In Quentin Tarantino's personal career 'fantasy,' a killer drug sale is little different than a killer screenplay sale. Clarence conquers the land of cocaine and honey the way QT aspires to storm Hollywood. Scenes are funny-scary, scary-gross, and just plain hilarious. Brad Pitt is given an elongated cameo as Dick Ritchie's ditzy slacker houseguest, Floyd.  ↓   Even when the worst of the worst Detroit gangsters come a-calling, we just know that nothing will touch Floyd. Bronson Pinchot is perfect as a producer's flunky stupid enough to attract a traffic cop while carrying contraband.
After the success jolt of Reservoir Dogs every hot actor in town must have wanted a piece of juicy Tarantino dialogue, including up 'n' coming tough guys Samuel L. Jackson and James Gandolfini. Gary Oldman is a terrific sleazy mob operative. Val Kilmer drifts in and out as Clarence's phantom advisor, a rock 'n' roll idol from the past. He's listed as 'Mentor,' not Elvis, presumably for legal reasons.

Rough up some of the slick visuals, scramble the order of events and add a few stylistic surprises and this show could be a Tarantino-directed project. Thirty years later, we're no longer waiting for him to apply his talents to 'worthwhile' subject matter — a couple of his films have instead elevated the exploitation ethic to something unique and special. Sure, True Romance is trashy and obscene and probably bad for one's morals in general. But it's a superior film of its kind.
Some observations from an L.A. local not privvy to what's probably common knowledge to thousands of Tarantino fans. There's some interesting Los Angeles geography on view. Arriving in Hollywood, the Cadillac gets ON the Hollywood Freeway from Highland Avenue, as if Clarence and Alabama have already been sightseeing at the Hollywood Bowl. If Dick Ritchie's apartment is in Silver Lake, as the show suggests, the rest is good. But the Detroit theater in the opening scenes seems to be the Vista Theater in Los Feliz . . . the very same theater that Q. Tarantino has just purchased, or is in the process of purchasing (? — I haven't kept up). Quentin keeps saying he want to stop directing — does he want to spend his days as a happy repertory exhibitor, screening all film, no digital?
---

Arrow Video's 4K Ultra HD of True Romance is listed as a NEW 4K UHD presentation of both the theatrical an director's cuts, with Dolby Vision (HDR10 compatible). Arrow films remastered both from the original camera negatives.
The eclectic soundtrack isn't quite as entertaining as would be a Tarantino original, but it does feature a few ace cues, like Burl Ives singing the ballad "A Little Bitty Tear Let Me Down."
The 2009 Blu-ray looked fine and on my (good; not the best) setup the new 4K image feels much the same. Tony Scott's smoky interiors and hazy wide shots never turn into video fuzz. One has to stick one's nose up to a 65″ screen point blank before small details fragment into pixels. A projection situation would surely bring out this added image detail.
The extras appear to be the same overkill selection from 2009. The disc is overloaded with commentaries, four in all. Slater and Arquette speak on one track while Tony Scott and Quentin Tarantino take on tracks of their own. Shorter, selective scene commentaries are provided by actors Hopper, Kilmer, Pitt and Rappaport. Making-of featurettes from both 2009 and 1993 are on board, along with the usual extensive photo and trailer galleries. The fat 70-page booklet is handsomely illustrated in color and carries four full essays.
The content I found most interesting are deleted scenes and an unused ending with optional commentary tracks by Tony Scott and Quentin Tarantino. Scott reversed the scripted ending based on his personal liking for the characters. Tarantino shows some diplomatic skill by concluding that 'Tony's ending is indeed the better ending — for Tony's version of the film.'
Reviewed by Glenn Erickson
---

True Romance 4K
4K Ultra HD rates:
Movie: Very Good ++
Video: Excellent
Sound: Excellent Original uncompressed stereo audio and DTS-HD MA 5.1 surround audio
4K Ultra HD Limited Edition Contents:
Four feature audio commentaries: Tony Scott, Quentin Tarantino, Christian Slater & Patricia Arquette, Tim Lucas
Two select scene commentaries: with Dennis Hopper, Val Kilmer, Brad Pitt & Michael Rapaport; and with Bronson Pinchot and Saul Rubinek (new)
Four new interviews: costume designer Susan Becker, co-editor Michael Tronick, co-composers Mark Mancina and John Van Tongeren, and Tony Scott biographer Larry Taylor
Deleted scenes with optional commentary by Tony Scott
Alternate ending with optional commentaries by Tony Scott and Quentin Tarantino
EPK featurettes, behind-the-scenes footage and interviews with Scott, Slater, Arquette, Hopper and Oldman
Trailers and TV spots, Image galleries
Packaging and double-sided poster featuring newly commissioned artwork by Sara Deck
Six double-sided, postcard-sized lobby card reproductions
PLUS a 60-page illustrated booklet featuring new writing on the film by Kim Morgan and Nicholas Clement, a 2008 Maxim oral history featuring interviews with cast and crew, and Edgar Wright's 2012 eulogy for Tony Scott.
Deaf and Hearing-impaired Friendly? YES; Subtitles: English (feature only)
Packaging: One 4K Ultra HD in Keep case
Reviewed: June 10, 2022
(6744true)

Visit CineSavant's Main Column Page
Glenn Erickson answers most reader mail: cinesavant@gmail.com

Text © Copyright 2022 Glenn Erickson