One of the first 'kitchen sink realist' films of the British New Wave is also one of the best English films ever — believable, absorbing, and emotionally moving. The adaptation of John Braine's novel launched Laurence Harvey as a major star, and English films were suddenly touted as being just as adult as their continental counterparts. It attracted a bushel of awards, especially for the luminous Simone Signoret. Unlike the average Angry Young Man, Joe Lampton's struggle feels universal — bad things happen when ambition seeks a way through the class ceiling, 'to get to the money,' as says Donald Wolfit's character.

Room at the Top
Blu-ray
KL Studio Classics
1959 / B&W / 1:66 widescreen / 115 min. / Street Date January 14, 2020 / available through Kino Lorber / 29.95
Starring: Laurence Harvey, Simone Signoret, Heather Sears, Ambrosine Phillpotts, Donald Wolfit, Donald Houston, Hermione Baddeley, Allan Cuthbertson, Raymond Huntley, John Westbrook, Richard Pasco, Ian Hendry, April Olrich, Mary Peach, Derren Nesbitt, Wendy Craig, Basil Dignam, Wilfrid Lawson, Prunella Scales.
Cinematography: Freddie Francis
Film Editor: Ralph Kemplen
Original Music: Mario Nascimbene
Written by Neil Paterson from the book by John Braine
Produced by John Woolf, James Woolf
Directed by Jack Clayton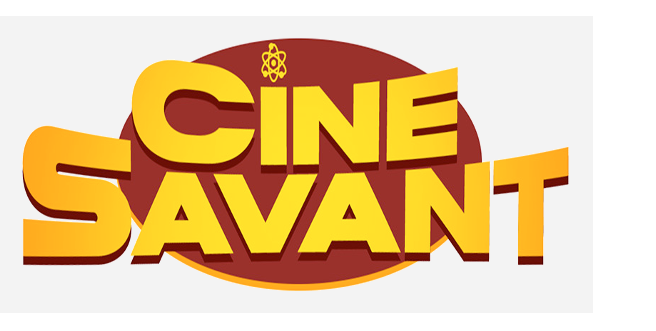 'It all comes together' is an accurate phrase to describe 1959's Room at the Top, a movie that was immediately recognized as exceptional, even in a year with no shortage of cinematic highlights. It's got a bit more bite than other Angry Young Man epics (Look Back in Anger, Saturday Night and Sunday Morning) because its protagonist doesn't just stew in his dissatisfaction and make trouble for other people. Laurence Harvey's frustrated veteran sees injustice all around him, but he does more than complain. In the pursuit of his wholly selfish aims, he also grows enough to gain some compassion for other people, and maybe learn what love is as well. His tragedy feels almost as determined as an American film noir: fate intervenes to see that our angry protagonist gets exactly what he demanded of the world. But, as the humbled Alfie would say, 'he ain't got his peace of mind.'
The beautifully produced, filmed and performed Room at the Top was also the feature debut of director Jack Clayton (The Innocents, The Pumpkin Eater). Yet another Northern industrial town becomes the arena for a struggle between the upper & lower classes, the entitled and the strugglers. To this reviewer the basic story seems a more compelling, less sensational take on Theodor Dreyer's An American Tragedy, which became the big superproduction A Place in the Sun with Montgomery Clift and Liz Taylor. A poor boy attempts to better himself with a romance to a rich girl, but is stopped by a suddenly inconvenient liaison with a poor girl like himself. He betrays his own beliefs and morals, and pays the ultimate penalty.
Room at the Top tells almost the same story, pulled back from melodramatic extremes. In 1947, small-town veteran Joe Lampton (Laurence Harvey) has a few things going for him. He's smart and ambitious, and so handsome that he actually turns heads. He relocates to the industrial center of Warnley, intent on climbing the ladder to success through an advantageous marriage. After seeing how officers were treated in comparison to enlisted men in the war, Joe has it in for privilege and entitlement in any form. He takes a clerking job with the city Treasurer and befriends a co-worker Charlie Soames (Donald Houston), a nice fellow who simply wants to settle down with his girlfriend. Joe instead sets his sights on young Susan (Heather Sears of Sons and Lovers and The Phantom of the Opera), the daughter of industrialist Abe Brown (Donald Wolfit of Lawrence of Arabia), the most powerful man in the county. The class barrier goes up immediately. Susan's steady boyfriend is the insultingly elitist Jack Wales (John Westbrook of The Tomb of Legeia), who takes every opportunity to compare war records. Mrs. Brown (Ambrosine Phillpotts) watches her daughter's every move. The moment Susan pays too much attention to Joe's unworthy social climber, she sends her off on a trip to Europe.

The frustrated Joe finds compassionate compensation with Alice Aisgill (top-billed Simone Signoret), a French war bride painfully disappointed in her marriage to the cold, abusive George (Allan Cuthbertson of The Stranglers of Bombay). Alice is older and wiser, but lets herself go; a real romance blooms from their shared unhappiness. Her girlfriend Elspeth (Hermoine Baddeley of Passport to Pimlico and Mary Poppins) shares Alice's joy, but is afraid that the unstable Joe will leave Alice more miserable than ever.
Joe declares his love for Alice, who makes plans to divorce. But he still has his eye on Susan, and pursues her during a lull in the relationship. Outside interests, fate, and bad timing intervene in Joe's future. Just as he is beginning to find out what he really wants, his destiny is determined by others.
Room at the Top has just as much tragedy as A Place in the Sun, but more people are involved. Issues of pride and social status prevent Joe Lampton from remaining the master of his own soul. Montgomery Clift's confused poor boy so debases himself that by the finish his only solace is the knowledge that his punishment it justified. He's really a glorified 'loser noir' protagonist, as in the movie Detour, given the high-toned glamour treatment. We're horrified by Clift's fate, but we more completely identify with Laurence Harvey's awful predicament. Technically he gets what he wants, but it's with the sick knowledge that he's let down the only woman he really loved. By 'doing the right thing' for himself and Susan Brown, he's lost in a fog of guilt, helplessness and confusion.
Joe's cold-blooded pursuit of the doe-like Susan is in reality a battle against the entire upper class, which can't give him a break even when it would like to. Susan's mother is a prig suitable for a French guillotine, but in her estimation she's simply defending her daughter from a social threat. Even when defeated, mother isn't about to share a single sincere thought with Joe. The intimidating, imperious Mr. Brown gives Joe the Big Test, which he passes with flying colors, if not honor.
Unlike the hero of Dreiser's tale of ambition & damnation, Joe never considered murder as a solution to his troubles. What might seem a familiar story unfolds with fresh emotions and surprises. This is no 'uplifting' mainstream tale about the progress of a good pilgrim. Joe has already learned that The Fix is In, and that noble gestures get one exactly nowhere. Winning the game by 'cheating,' Joe takes what's offered: the alternative is utter unemployability. Room at the Top's acknowledgment of a moral gradient better resembles our own often disagreeable personal dilemmas. The fact that Joe Lampton feels genuine anguish for what he's done finally lets us accept him as a worthy person.
Dramatic conflict doesn't get better than with the interpersonal forces unleashed in Room at the Top. Laurence Harvey and Simone Signoret's characters are drawn together by passion and need borne of a profound personal unhappiness. Yet their relationship seems healthy, especially as it teaches Joe that love is more than just an illusion. When he goes through with his seduction of Susan, we can feel his growing self-contempt as he realizes what he's done to her, the disappointment she will surely suffer. Harvey grimly communicates Joe's self-debasement, seducing a comparative child, nowhere near as exciting as Alice. Ironically, Joe's sheer bullheadedness gives him the strength to face down his future father-in-law, the one person who can identify with his primal anger. The two men are enough alike that they might eventually get along. But does Joe have the strength of character to atone for his shameful misconduct?  Did Alice teach him enough about decency to save himself?
Laurence Harvey had made 26 films before this striking breakthrough role; he would later have difficulty finding characters might like. His big role in the great The Manchurian Candidate might as well be a Norman Bates-like psychotic, and his swashbuckling commander in John Wayne's The Alamo is a humorless martinet. Simone Signoret was already an icon in France, but this was her international breakthrough as well, at nearly forty years of age. Ms. Signoret brings great depth and humanity to the award-winning role of Alice, a damaged woman who radiates a need for warmth and love. Her predicament is amplified by the concern of her friend Elspeth. Hermoine Baddeley's performance made a big impression in 1959, garnering her a Supporting Actress Oscar nomination.
For American audiences Room at the Top helped usher in the acceptance of racier movie material. Continental pictures explicitly about sex, with scenes in bed, were often shorn of actual nudity and ghetto-ized to U.S. art theaters, like Louis Malle's Les Amants. Clayton's picture was taken as legit, respectable mainstream adult fare, like Otto Preminger's concurrent Anatomy of a Murder, with its explicit talk of the details of rape.
Freddie Francis's gray cinematography is a major asset — the world of Room is a continuum from the Brown mansion, down through the bustling factory town, and finally to Joe's sad home village, with its slum children and bombed-out ruins. There may be room at the top, but a questionable trick or angle is still required for Joe to break 'into the money.' Yet none of us wants him to surrender to belligerent self-defeatism, as does the dismal rebel played by Tom Courtenay in The Loneliness of the Long Distance Runner.

I've tried to annotate other film achievements by the main cast, and Room at the Top abounds with notable supporting and bit players as well, like Raymond Huntley (Night Train to Munich) as the civil servant who baits Joe with a get-out-of-town job offer. The show is an early credit for Ian Hendry, who we Yanks wouldn't really notice until 1963's Children of the Damned. Now I realize what a good player is Richard Pasco, who makes a much bigger impact here than he does in Hammer's The Gorgon. Derren Nesbitt contributes yet another young thug walk-on, and we're treated to a nice appearance by the unusual April Olrich (Pursuit of the Graf Spee). Other un-billed actresses briefly on view include Mary Peach (The Projected Man), Wendy Craig (The Servant, The Nanny), and Miriam Karlin (A Clockwork Orange). Memorable also is the great Wilford Lawson (Pygmalion, The Wrong Box), who also goes un-billed, as Joe's aged and mute uncle.
Jack Clayton's picture made a huge splash on the awards circuit, taking six Oscar nominations and winning two, for screenwriter Neil Paterson and actress Simon Signoret. Signoret also took Best Actress at Cannes and several other festivals. The show's strengths are undiminished; I was particularly impressed by Laurence Harvey, who perhaps only this once got the opportunity to play a character this complex. Joe Lampton is never merely a heel, nor only a callow opportunist — he is a deserving individual finding his path as best he can.
---
The KL Studio Classics Blu-ray of Room at the Top is a smart-looking 2K restoration that will make one forget all those chopped-up, edited TV screenings from long ago. The transfer has the soft grayscale and sharp focus so common to English production at this time. If all those authentic-looking interiors are really sets on a soundstage, we were duly fooled.
The commentary by Kat Ellinger weighs in deeply (and quickly: she speaks at quite a clip) on the film's production, its notable stars, its relative maturity compared to Hollywood fare of the day (think Butterfield 8, also with Laurence Harvey) and of course its politics: class bitterness, economic disparity, the powerlessness of women. I'm still floored by the mixed feelings we have about Joe Lampton at the fade. The movie seems to know this, when the 'The End' card fades out, leaving several more seconds of the final shot. We're really fixated on the people in that car as it drives away.
Reviewed by Glenn Erickson
---
Room at the Top
Blu-ray rates:
Movie: Excellent
Video: Excellent
Sound: Excellent
Supplements: Audio commentary by Kat Ellinger; trailers.
Deaf and Hearing-impaired Friendly? YES; Subtitles: English (feature only)
Packaging: One Blu-ray in Keep case
Reviewed: January 25, 2020
(6194room)

Visit CineSavant's Main Column Page
Glenn Erickson answers most reader mail: cinesavant@gmail.com
Text © Copyright 2020 Glenn Erickson