John Landis on
Gorilla at Large
Released 1954
Distributor 20th Century Fox
About
Gorilla at Large
Talk about descriptive titles! This generic little indie, set in a Long Beach amusement park terrorized by an escaped gorilla, was one of only three 3-D productions released by 20th Century-Fox in the fifties. It benefits from an unusually good cast including Oscar nominee Lee J. Cobb (the same year he made On the Waterfront!) and contract player Anne Bancroft, who probably didn't include this one on her resume. George Barrows fills out the ape suit a year after playing the diving helmet-headed gorilla in Robot Monster.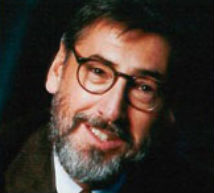 About John Landis
John Landis
 is the director of 
Animal House
, 
The Blues Brothers
,
An American Werewolf In London
, 
Trading Places
, 
Coming To America
,
Kentucky Fried Movie
, 
Spies Like Us
, 
Three Amigos!
, 
Into The Night
and 
Michael Jackson's Thriller,
and the recent
Burke and Hare
for Ealing Studios,  among many other films and television shows. His documentary 
Mr. Warmth: The Don Rickles Project
 premiered on HBO and won an Emmy for Best Music, Comedy or Variety Special.  He is also the subject of noted film critic Giulia D'Agnolo Vallan's recent book "John Landis" and his own book "Monsters in the Movies' was published to critical and popular acclaim in 2012.