Essential Film Noir Collection 2
Viavision's second deluxe Film Noir boxed finds real variety in the film style, with entries that range from low-budget efforts to a picture filmed on location in Mexico. Richard Conte solves a notorious movie studio murder in Hollywood Story, Gig Young is a cop who considers going crooked in City that Never Sleeps, Glenn Ford dodges murderous treasure hunters in Plunder of the Sun and Steve Cochran's cop really does go rogue in Private Hell 36.

Essential Film Noir Collection 1
Blu-ray (Region-Free)
Viavision [Imprint] 18, 19, 20, 21
1947-1957 / B&W / 1:37 Academy / 327 min. / Street Date October 28, 2020 / Available from Viavision [Imprint] / 149.99
Starring: Richard Conte, Julia Adams; Gig Young, Mala Powers, Marie Windsor; Glenn Ford, Diana Lynn, Patricia Medina; Ida Lupino, Steve Cochran, Howard Duff.
Directed by William Castle, John H. Auer, John Farrow, Don Siegel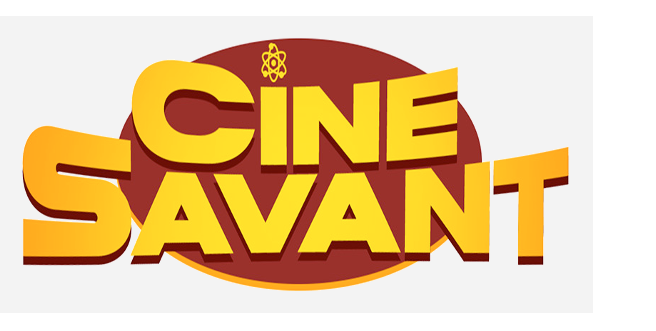 Viavision's noir series throws a wide net, with two debuts on Blu-ray and one full debut on home video. The thrillers in question hail from Universal-International, Republic Pictures, Wayne-Fellows /Batjac and 'The Filmakers', although three out of four were licensed from Paramount-Viacom.
The special editions all come with new commentaries and visual essays. The encodings are All-Region and entirely compatible with domestic U.S.A. players, which is not the case with many releases from the U.K.
---

Hollywood Story
1951 / 76 min.
Starring: Richard Conte, Julia Adams, Richard Egan, Henry Hull, Fred Clark, Jim Backus, Houseley Stevenson, Paul Cavanagh, Katherine Meskill, Louis Lettieri, Francis X. Bushman, Betty Blythe, William Farnum, Helen Gibson, Joel McCrea, Peter Brocco, William Castle
Cinematographer: Carl Guthrie
Film Editor: Virgil Vogel
Music: Frank Skinner
Written by Frederick Kohner, Fred Brady
Produced by Leonard Goldstein
Directed by William Castle
Forever associated with his horror-host persona from his later chiller matinee pictures, William Castle was also a connoisseur of great filmmaking. His breakthrough came with the cheap but carefully directed When Strangers Marry, a conscious attempt to replicate the camera style of Alfred Hitchcock. That sleeper hit got him attention, and also enabled him to assist Orson Welles during the filming of The Lady from Shanghai.
Castle's interest in Tinseltown history becomes evident in the interesting Hollywood Story, which references the murder (not by name) of director William Desmond Taylor in the early 1920s. The legendary crime took place in a bungalow apartment on Alvarado Street and involved booze, drugs, compromised starlets and an outrageous studio/LAPD cover-up. The fallout from the ensuing scandal contributed to the storm of outrage that brought the censors down hard on the licentious excesses of the new 'company town.'
In Castle's version the dead director is called Franklin Ferrara; it's implied that he directed the classic Phantom of the Opera. Agent Mitch Davis (Jim Backus) makes a deal for Broadway producer Larry O'Brien (Richard Conte) to move into the National Artists Studio — actually, Charlie Chaplin's studio on La Brea Avenue, then semi-abandoned. Seeing the bungalow where Ferrara was murdered, Larry decides to turn the case into a movie, which stirs up a long-dormant hornet's nest. The old time suspects are movie stars Amanda Rousseau and Roland Paul (Julia Adams & Paul Cavanaugh), and Ferrara's close associate Charles Rodeo, who disappeared shortly thereafter and was rumored to be related to the director. The money man Sam Collyer (Fred Clark) withdraws and then reinstates his financial support for Larry's Ferrara movie. Police detective Lennox (Richard Egan) drops by to remind Larry that no unsolved murder case is ever closed. Larry finds Ferrara's favorite writer Vincent St. Clair (Henry Hull) living at the beach as a bum, and hires him. But after somebody tries to shoot Larry, Amanda's daughter Sally Rousseau (Julia Adams) shows up and implores him to stop the movie. Her mother was Ferrara's lover and Sally wants to preserve her legacy. Thinking that he must solve the crime to finish his movie, Larry helps Lennox spring a trap for the main suspect. But several of Larry's new associates could have been the killer.
Castle's fairly novel approach to a Hollywood mystery pulls together some old-time stars (Francis X. Bushman, Betty Blythe, William Farnum & Helen Gibson) for a brief scene. But the show doesn't express much about Hollywood mythology, as did Billy Wilder & Charles Brackett's Sunset Blvd.. We instead feel like we're walking around an old movie lot with someone who can point out evidence of pictures that were filmed there — an insider like Castle had probably heard every bit of gossip about every corner of every studio. Castle's interest in Old Hollywood extended to his later The Tingler, which takes place in a silent movie theater showing Henry King's 1921 Tol'able David.

We see a few sights in Santa Monica and along the Sunset Strip, but the show stops short of giving us a full tour of Hollywood circa 1950. Richard Conte provides the crime movie connection, Fred Clark and Jim Backus are comedy relief, and Henry Hull has an interesting role as an eccentric, chronically unemployable writer. William Castle keeps the story humming even if the tension level never takes off. You can bet that future producer Castle sweet-talked the amiable Joel McCrea into playing himself in a brief scene with Paul Cavanaugh.
After a series of small parts in ten pictures over little more than a year, Julia Adams finally stepped up to leading lady status. From this point forward U-I fronted her in featured roles opposite many stellar leading men. Hollywood Story did not become a part of Hollywood lore. William Castle wouldn't get a taste of real industry success until 1958's Macabre, a horror effort that he ballyhooed with a life insurance policy for every theater patron.
---
Hollywood Story is given a really sharp transfer; the titles look especially snappy. As we found out with HD transfers of earlier Universal pictures, that studio's camera department maintained very high standards.
Film professor Jason A. Ney writes often for the Film Noir Foundation's Noir City magazine, and his commentary is the most entertaining of this collection. Ney fully details the parallels (and differences) with the famous William Desmond Taylor murder case. He relates a wealth of Hollywood history as reflected in the movie — the story of the Chaplin lot, the Motion Picture Home, etc. — and finds colorful ways to describe the film's characters. He's a good storyteller.
In his video talk Kim Newman also leans heavily on the William Desmond Taylor murder connection. He then moves on to the trend of Hollywood movies that delve into older tinseltown lore. Julie Adams gives a very pleasant 6-minute talk on the movie courtesy of a TCM video clip. Eddie Muller adds a brief tag to Adams' piece and then talks about Hollywood Story on his own for five more minutes.
---

City That Never Sleeps
1953 / 90 min.
Starring: Gig Young, Mala Powers, William Talman, Edward Arnold, Chill Wills, Marie Windsor, Paula Raymond, Otto Hulett, Wally Cassell, Ron Hagerthy.
Cinematographer: John L. Russell
Film Editor: Fred Allen
Music: R. Dale Butts
Written by Steve Fisher
Produced and Directed by John H. Auer
City That Never Sleeps is as close as film noir ever came to outright fantasy. It leavens its hardboiled tale of police corruption with a superstitious element, and a second character gimmick feels like something from a short story by O. Henry.
Republic pictures allowed producer-director John H. Auer to film largely on location in Chicago. Writer Steve Fisher's mix of intrigues and tangled desires boasts a great cast that includes William Talman as a charismatic bad guy and Marie Windsor in full femme fatale mode. The odd non-noir storytelling gimmicks make the show instantly memorable: "What was that movie with the guy in the window pretending to be a mechanical man…?"
As in The Naked City an omniscient, disembodied 'Voice of the City' tells us that another day is beginning in Chicago. Patrol cop Johnny Kelly (Gig Young) is already in trouble. He wants to leave his wife Kathy (Paula Raymond) for Sally Connors, a nightclub stripper who goes by the name Angel Face (Mala Powers). Johnny feels he was forced to become a cop out of family tradition. His father Sgt. John Kelly, or Pop (Otto Hulett) is offering unwanted marital advice. Johnny has decided to tell Sally that he's calling off their plan to run away to California, when the crooked lawyer Penrod Biddel (Edward Arnold) tempts him to use his badge for a quick payoff. Penrod's ambitious henchman Hayes Stewart (William Talman) is refusing to follow orders; Penrod wants Johnny to quietly kidnap the ex-pickpocket and take him across the state line, where he can be arrested on an outstanding warrant. What Penrod doesn't know is that Hayes is having an affair with his wife Lydia (Marie Windsor). They plan to rob him and run away together.

Everybody has a deceitful angle. Sally knows she's breaking up a marriage, but is desperate to make a fresh start away from the sleazy nightclub act. Hayes Stewart's ambition was to become a magician — he even keeps a rabbit for practice — before Penrod roped him into servitude with promises of a future as a rich gentleman. John doesn't know that his younger brother Stubby (Ron Hagerthy) is serving as Hayes' helper and stooge.
But is John slipping into 'The Twilight Zone?'  His patrol partner for the day is a mysterious cop named Sgt. Joe (Chill Wills), who seems to have materialized out of thin air in response to Johnny's disillusion. Joe's voice is also The Voice of Chicago. He immediately goes to work on Johnny's conscience, reminding him that he's got a duty to his badge.
The capper is the 'mechanical man' who performs in a storefront window outside Sally's nightclub, snaring the attention of passers-by that try to guess if he's real, or an actor with silver paint on his face. He's Gregg Warren (Wally Cassell of White Heat) and he's in love with Sally as well. Gregg maintains his robot act no matter what happens, even when he sees Johnny Kelly enter the club to romance the girl of his dreams. He's a genuine 'clown crying on the inside.'
Does the fantastic element mix well with noir filmmaking?  Folksy Chill Wills is a heavenly figure out of a film blanc, making us think that the movie might become It's a Wonderful Cop's Life, with Sgt. Joe taking the place of the Guardian Angel Clarence: "Every time a siren wails, a rookie cop gets his stripes." The mechanical man may have been inspired by William Saroyan's The Human Comedy. A crucial showdown for the mad dog killer Hayes Stewart pivots on the question of whether he realizes that that mechanical man has witnessed a murder. Gregg Warren's professional pride may be his undoing.

Those oddball story points don't interfere with some great crime/noir atmosphere, with the nightclub's cheap floor show and cameraman John Russell's skillful night-for-night filming of downtown Chicago. One sly shot of a messy bed suggests that Hayes Stewart and Lydia Biddel have just had sex. Good suspense is derived from a scene in which Johnny and Sgt. Joe search an office building just as Hayes Stewart is cracking a safe.
The story also sketches three strong relationships. Marie Windsor and William Talman are a dynamite pair of noir losers, and we feel for them almost as much as we do the heroes. Edward Arnold's cuckolded husband gains our sympathy when he protects his wife, even after she's laughed in his face and tried to kill him. The romance of Mala Powers and mechanical man Wally Cassell gains emotional depth when he risks his life just to prove that he's as brave as Johnny Kelly. The movie really stumbles by not making more of her recognition of his devotion.
Along with City that Never Sleeps' reverent pro-police message comes a depressingly outdated attitude toward gender roles in marriage. Johnny's wife Kathy has the audacity to want a career of her own and everybody seems to agree that it's awful for her to earn more money than Johnny does. The resolution of this point will have feminists throwing things at their TV monitors.
The movie climaxes with a brilliantly filmed chase atop one of the windy city's elevated train lines. Collapsed on the rails, one luckless victim seems to ooze through the gap between the railroad ties before dropping three or four stories to the street below. Filmed just as classic expressionist noir was beginning to disappear, City that Never Sleeps has some awkward ideas and reinforces a depressing status quo, but it remains an audience pleaser.
---
This Republic picture will doubtless have a special appeal for Chicagoans interested in a peek at their town sixty years ago. The transfer quality is excellent, even with sporadic instances of dirt and white specks. The show has memorable images and one classic one, the odd sight of a tell-tale teardrop running down the mechanical man's silver-painted face.
As expected, the polished commentary by Imogen Sara Smith can't help but be incensed by the film's retrograde notions about woman's place in the world, ideas that in modern screenings elicit hisses and derisive laughter. Video lecturer Kim Newman revels in the odd supernatural elements in City that Never Sleeps and then goes into deep career analysis mode over John H. Auer, writer Steve Fisher and cameraman John Russell — before admitting that 'the story is a bit of a mess.'
---

Plunder of the Sun
1953 / 81 min.
Starring: Glenn Ford, Diana Lynn, Patricia Medina, Francis L. Sullivan, Sean McClory, Eduardo Noriega, Julio Villarreal, Charles Rooner
Cinematographer: Jack Draper
Film Editor: Harry Marker
Art Director: Alfred Ybarra
Assistant Director Andrew V. McLaglen
Music: Antonio Díaz Conde
Written by Jonathan Latimer from the novel by David Dodge
Produced by Robert Fellows
Directed by John Farrow
A director with a very unusual career, John Farrow directed his first freelance film just as movies were changing over to widescreen formats. Plunder of the Sun was among the last Hollywood films to be filmed in the flat Academy screen ratio; by the time it was released in August of 1953 many theaters likely projected it widescreen. Made in Mexico, it was produced by Wayne/Fellows, the company that soon became Batjac. The respected screenwriter Jonathan Latimer had taken writing credits on director Farrow's previous pictures Alias Nick Beal and The Big Clock.
Less a story than a 'yarn,' Plunder is an overly complicated mystery adventure about shady characters competing to possess a priceless Aztec treasure in the Mexican pyramids at Monte Alban. As such it bogs down a bit in sub- Maltese Falcon plotting. Our hero must deal with a score of deceitful treasure hunters, that include two seductive women.
The story is told in flashback as the American adventurer Al Colby (Glenn Ford) explains to Mexican authorities how he got mixed up with thieves trying to spirit Pre-Columbian art treasures out of the country. In Cuba, Al thinks he's being hit on by the gorgeous Anna Luz (Patricia Medina of Mr. Arkadin), but she really wants him to smuggle an object of antiquity back into Mexico for her wheelchair-bound husband Thomas Berrien (Francis L. Sullivan of Night and the City). Just about everything Anna and Thomas say is a lie. On the boat to Veracruz Al is accosted by the very shifty Jefferson (Sean McClory of The Quiet Man and Them!), who tries to steal the antiquity not realizing that Al has hidden it elsewhere. Someone dies even before Al reaches Mexico.
The 'antiquity' is actually several parchments saying where an Aztec treasure can be located, and Al tries to find it himself as a free agent. Hovering around Al since the boat passage is Julie Barnes (Diana Lynn of The Miracle of Morgan's Creek and Ruthless), a heavy drinker who makes her intention to bed Al very clear. ↓  But everyone he meets seems to be part of a scheme to locate all the parchments and find the treasure. Al eventually teams with Jefferson, a very bad choice. Together and alone, they enter a pyramid at night and discover a secret tomb.

This proto-Indiana Jones adventure has both graces and drawbacks. John Farrow's direction is excellent, as is all of the acting and the cinematography of Jack Draper (Bullfighter and the Lady). With all the great and authentic scenery on view years before tourists overran Mexico, viewers might like the show just for its treasure-hunting subject matter. The influence of the prestige-conscious Mexican government is reflected in several script details, such as the flashback structure that establishes that the Mexican antiquity cops are very much in charge. The characters depicted as Mexican nationals turn out to be mostly virtuous, whereas the hotels teem with crooked foreigners eager for plunder, under the sun or in the shade.
The thrills become less convincing when our otherwise shrewd two-fisted hero repeatedly trusts people who have lied to him. The main baddie is the unexpectedly effective crook played by Sean McClory. Wearing dark glasses under bleached blonde hair, McClory's Jefferson looks alarmingly like Stanly Shriner Hoff, the evil studio boss played by Rod Steiger two years later in Robert Aldrich's The Big Knife. Although Jefferson has already robbed Al and pointed guns at him, Al still goes alone with him into the Aztec tomb, practically saying 'shoot me in the back.'
We assume that the film's spectacular locations are authentic. Some of the interiors must be sets but the only one we're sure of is the actual Aztec tomb that Jefferson and Al find on their own, literally loitering around the pyramid when the tour guides have gone home.
Glenn Ford's Al Colby is of course catnip for the women, although Patricia Medina's Anna seems to be faking her ardor. Frankly, people pretend to be someone they're not so much that we can't make up our minds about Anna or Julie Barnes, the bold come-on artist. Diana Lynn is directed to overdo Julie's frisky behavior toward Al. After great comedies with Billy Wilder and Preston Sturges, good roles for Lynn became infrequent. Just a couple of years later she'd be seen mostly in unexceptional support roles.
As soon as we see Francis L. Sullivan in yet another part seemingly modeled on Sydney Greenstreet, we realize that Plunder isn't going to be very original. The mystery does make sense, but the emphasis is on details of artifact-hunting and 'characters who are not what they seem' at the expense of thrills and action. We do like the impressive scenes filmed at the authentic pyramids, however — the show has authenticity to spare.
---
Plunder in the Sun isn't listed in most Film Noir round-ups. It's only been back in circulation for ten years or so; we're hoping that more Wayne/Fellows/Batjac pictures come out of the vault, and that Hondo gets a real 3-D Blu-ray release.
The extras begin with a commentary shared by Glenn Ford's son Peter and author Frank Thompson. They relate some of the background about the star and the film's setup but not as much about the shooting itself. Besides remarking on some of the 'primitive' conditions to be found in Oaxaca, the pair explain that Rhonda Fleming was originally cast to play Anna Luz. A riding accident on Ford's previous film The Man from the Alamo delayed the shoot, and Patricia Medina got the part.
Other extras include a talk on the movie by Barry Forshaw and a very quick 'on location' extra built around a couple of photos of Glenn Ford. Plundering History is a factual piece on real Aztec ruins and artifact-hunting. A piece on Sean McClory goes over the actor's life in a little too much detail, and never explains why in the actor affected such a strange hairstyle and attitude this movie. Did Latimer and Farrow want McClory's Jefferson to be a fey-but-two-fisted substitute for Peter Lorre's Joel Cairo?
---

Private Hell 36
1954 / 1:78 widescreen / 80 min.
Starring: Ida Lupino, Steve Cochran, Howard Duff, Dean Jagger, Dorothy Malone, Jerry Hausner, Dabbs Greer, Kenneth Patterson, George Dockstader, Chester Conklin, Richard Deacon, King Donovan.
Cinematographer: Burnett Guffey
Film Editor:
Music: Leith Stevens
Written by Collier Young, Ida Lupino
Produced by Collier Young
Directed by Don Siegel
Talk about an artful title: Private Hell 36 evokes an existential hipster vibe, one that perhaps reflects the desire of some of this movie's crooked characters to break out of the prison of workaday reality.
As the 1940s came to a close the creative and ambitious Ida Lupino augmented her for-hire acting assignments by launching 'The Filmakers Company' with her husband and partner Collier Young. Ms. Lupino directed the low budget but top-notch noir suspenser The Hitch-Hiker but by 1954 the company was ready to fold. Young and Lupino had divorced and remarried yet remained a working team, together with their new spouses. This show was written several years earlier and put into production during a spate of 'bad cop' movies like Shield for Murder, Pushover and Rogue Cop. Ms. Lupino decided to go with an outside director, and hired Don Siegel straight from the set of Allied Artists' Riot in Cell Block 11. Together they generate some of the feeling of seedy pulp fiction of the 1950s.
The script top-loads an action scene but spends most of its running time developing its characters. Restless LAPD detective Cal Bruner (Steve Cochran), a bachelor, works with his married partner Jack Farnham (Howard Duff) to find $300,000 in money stolen from a courier in Chicago. A traced $50 bill leads them to lounge singer Lilli Marlowe (Ida Lupino). The cop and the singer fall into an uneasy romance, stifled by Lilli's determination to find a wealthier man. Cal's chance to be that wealthier man comes when he and Jack chase down the thief and recover almost all of the stolen cash. Cal stuffs $80,000 into his pockets and turns in the rest of the money; Jack stays mum out of loyalty to his partner. Their boss Detective Captain Michaels (Dean Jagger) expects them to find the missing loot. Cal and Lilli celebrate but Jack is soon behaving erratically, convinced that they'll be caught. His wife Francey (Dorothy Malone) is concerned. Then Cal receives an unwanted telephone call — from the dead thief's partner, who wants his money and threatens blackmail. Jack wants to confess but Cal is determined to do things his way … with a gun.

A wild movie could be made about the filming of Private Hell 36: who ever heard of divorced producers and their new partners trying to make a movie together?  In his memoir Don Siegel claimed that artistic differences led to constant bickering on the set, and further complained that drinking issues blocked some of his directing efforts. But the laid-back performances seem properly geared to this seedy L.A. crime story, with its very '50s attitude toward corruption.
Surrounded by unearned wealth, the hardworking Cal Bruner cannot resist what he thinks is a ticket to his dreams. Family man Jack Farnham can only see disgrace and the ruin of everything he holds dear, but he'd never consider informing on a friend. Lilli Marlowe tries to steer Cal away, as if remembering earlier boyfriends that went bad trying to keep her in furs. All this moral turpitude now seem almost quaint, considering the level of corruption in L.A. city government at the time, with the police colluding with organized crime at the executive level.
Ida Lupino and Steve Cochran evoke some of the working class desperation of '50s pulp writers like Jim Thompson. Lupino is very attractive in her '40s and her mature character is not a conventional femme fatale. Steve Cochran, on the other hand, was a true babe magnet of his day. They may have called him swarthy or oily, but whatever pheromones he gave off were potent. The script accepts the fact that Lilli and Cal are truly in love, but in a situation that spells nothing but trouble.

The low budget enhances the film's appeal, even though few of the meager sets we see even have a window. Siegel's outdoor locations include the Hollywood Park racetrack and Griffith Park's Bronson Canyon. Hollywood dog-walkers will recognize exactly where the car wreck scene was filmed. When the detectives run through the brush collecting wind-blown $50 bills, most viewers will feel exactly as Cal Bruner does: I picked it up, I'm keeping it. Siegel stretches his action scenes as best he can, leading up to a fairly complex final shoot-out. Our two cops are both restless, looking for the next rung up the ladder, like most Southern California residents. Cal is hoping for a Mexican hideaway and Jack would surely like to get his family out of their cramped apartment and into a real house. The rows of rootless little trailers seem to represent where a disgraced cop might end up living. The one numbered #36 is the private hell where Cal has stashed his loot.
---
The widescreen transfer is an improvement over old TV prints, which seemed to have acres of empty head and foot room. Burnett Guffey's no-frills cinematography has little opportunity to add glamour or expressive visual effects, but it captures perfectly the sensation of stepping into a cheap bar during the heat of an L.A. summer.
Viavision lays on the academic analysis for Private Hell. Veteran commentator Drew Casper should be writing hardboiled fiction of his own; his dramatic descriptions scenes could be made into a tie-in novelization. Kat Ellinger, C. Courtney Joyner and Barry Forshaw offer video essays and lectures. Ellinger's focused appreciation of Lupino is a good intro to the actress-director, Forshaw offers a relaxed set of opinions about the movie in general, and Joyner enthusiastically recounts Siegel's career as if jumping down a list of IMDB credits. Quite surprisingly, we see plenty of film clips from Warners and RKO pictures, when most added-value videos must use stills and public domain trailers.
---

The Viavision [Imprint] Blu-ray set Essential Film Noir Collection 2 reaffirms the company's high standards and commitment to quality. The presentation has a gift-wrapped feel, what with the sturdy disc box and each show in its own keep case and decorated with an original poster. The art for City that Never Sleeps is pretty primitive, like most Republic ad paper. Hollywood Story is a Universal-International collage of faces, before Reynold Brown showed up to turn that studio's posters into high art. The paste-up job on Plunder in the Sun takes the prize for ugly compositing, with Glenn Ford's head not matching his body.
All the films save for Hollywood Story come with original trailers and all the features carry English subtitles.
Reviewed by Glenn Erickson
---
Essential Film Noir Collection 2
(Region-Free) Blu-ray rates:
Movies: Plunder of the Sun, Hollywood Story: Good; Private Hell 36, City that Never Sleeps: Excellent.
Video: Excellent
Sound: Excellent
Deaf and Hearing-impaired Friendly? YES; Subtitles: English (feature only)
Packaging: Four Blu-rays in four keep cases in heavy designer box.
Reviewed: June 24, 2021
(6525noir)

Visit CineSavant's Main Column Page
Glenn Erickson answers most reader mail: cinesavant@gmail.com

Text © Copyright 2021 Glenn Erickson