Essential Film Noir Collection 1

Viavision's first deluxe Film Noir boxed set gives us four titles that emphasize star power — Glenn Ford, Ray Milland, Kirk Douglas and Lee J. Cobb. The Australian release includes three Columbia titles and the home video premiere of a rare Paramount picture. Which ones are core Noir and which are merely 'noir adjacent?'  The special extras invest in a quartet of audio commentaries from the top experts and Film Noir Foundation creators Eddie Muller and Alan K. Rode. There's nothing that pair doesn't know about these pictures.

Essential Film Noir Collection 1
Blu-ray
Viavision [Imprint] 18, 19, 20, 21
1947-1957 / B&W / 1:37 Academy / 366 min. / Street Date October 28, 2020 / Available from Viavision [Imprint] / 149.99
Starring: Glenn Ford, Janis Carter, Barry Sullivan; Ray Milland, Audrey Totter, Thomas Mitchell; Kirk Douglas, Eleanor Parker, Joseph Wiseman, Lee Grant; Lee J. Cobb, Richard Boone, Kerwin Mathews.
Directed by Richard Wallace, John Farrow, William Wyler, Vincent Sherman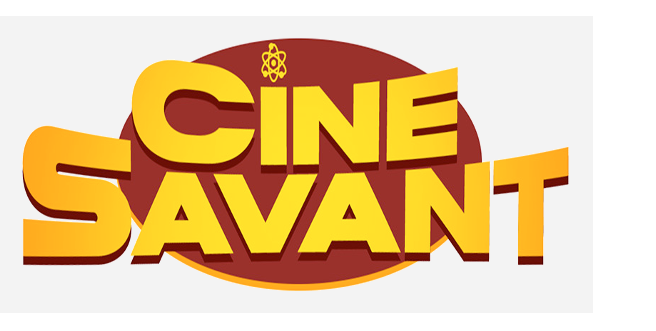 The Australian disc boutique Viavision [Imprint] Blu-ray label taps a number of studio library collections: vintage classics from Sony/Columbia, MGM, Paramount. Their stock in trade are highly collectable special editions, handsomely appointed. Last year they managed the Blu-ray debut of George Pal's When Worlds Collide and The War of the Worlds, with the second title being a highly-desired recent restoration.
Viavision's Region-coded 'A' discs are entirely compatible with domestic U.S.A. players, which is not the case with many releases from the U.K.
One of the movies included is a genuine rarity, a memorable, very strange noir hybrid that neither Paramount nor licensing companies here at home saw fit to put out on disc. The title Essential Film Noir Collection 1 gives away the fact that future editions are promised. Viavision's reach into multiple studio libraries holds out hope for more exclusive and exotic content.
---

Framed
1947 / 82 min.
Starring: Glenn Ford, Janis Carter, Barry Sullivan, Edgar Buchanan, Karen Morley, Jim Bannon.
Cinematography: Burnett Guffey
Film Editor: Richard Fanti
Music: Martin Skiles
Written by Ben Maddow, John Patrick
Produced by Jules Schermer
Directed by Richard Wallace
Framed is a solid noir made in the wake of Glenn Ford's new-found stardom in Gilda. The list of excellent players begins with the alluring Janis Carter, whose cold-blooded femme fatale has difficulty deciding which lover to conspire with and which to double cross. As a murder thriller it's fairly predictable, but the characters are nicely orchestrated. It achieves everything it sets out to do.
The beautiful, dangerous Paula Craig (Janis Carter) has cooked up a tricky murder scheme worthy of James M. Cain. She takes a job as a waitress, waiting for the right man to walk in. She chooses unemployed mining engineer Mike Lambert (Glenn Ford) because he has roughly the same build as her lover Steve Price (Barry Sullivan) and is therefore the perfect patsy. The plan is for Steve to embezzle a huge sum of money from his bank and then die in a fiery auto crash; Mike's role is to take Steve's place in the death car. Paula has a change of heart when her affections defect to Mike. The ensuing tangle of theft, murder and deception forces Mike to decide whether to believe Paula's claim of self-defense, or to let his best pal Jeff (Edgar Buchanan) take the rap for a killing.
The money-making example of Double Indemnity made constant companions of love and murder in post-war noirs, with most of the blame falling on the female of the species. Greedy sex-bait sirens just can't help but lure men to their doom, with the eventual reward a stiff jail sentence or a bullet in the stomach. Janis Carter had already stood out in Columbia's lower-tier thriller Night Editor; she's a fine actress with a murderous gleam in her eye. Any high school Jezebel can envy Paula Craig's pragmatic approach to success in life — juggling boyfriends is easy if you have what it takes, but also dangerous. Mike Lambert is lucky that he's so attractive: Paula's scheme falls apart only when she can't bring herself to do the smart thing — poison him.
Glenn Ford is an easy fit for the showcase star role. Courtesy of Ben Maddow's screenplay Mike begins as a persecuted working man, open to the promise of good work with the prospector Jeff, and also to Paula's irresistible come-on. Mike is slow to pick up on the scheme but really isn't corruptible. That removes any moral ambiguity that might make Framed more solidly noir. Mike = good, and Paula = bad. She shows inklings of a conscience but to no avail. All the blame goes to Mame.
The great Burnett Guffey's cinematography skips expressionist effects, opting for a realistic neutrality that the cameraman would perfect for Phil Karlson in the '50s. A couple of matte paintings and a quick trip to Bronson Caverns create a silver mine and a murder scene. Richard Wallace's direction is clean and his work with the actors is thoroughly professional — most of the film's situations are familiar, yet we remain involved.
The saddest thing about Framed is that Janis Carter's stock didn't rise — she'd not receive another worthy starring role. The former star Karen Morley has but one scene; this was near the end of her feature film career. Not only was she one of the first victims of the blacklist, and married an actor who was also singled out as a political threat.
---
Viavision's special editions rely on a few well-chosen extras. This set benefits from the directors of the Film Noir Foundation, whose authoritative input is a guarantee of an entertaining listen. They trade off with the commentaries. Framed gets a relaxed but detailed talk by author Alan K. Rode, who describes every on-screen player in useful terms (not just lists of credits). Rode loves to clue us in on seldom-discussed issues, with raw stories that involve the womanizing Glenn Ford with Harry Cohn and Rita Hayworth. We learn that writer Ben Maddow was soon blacklisted as well — this was his first screenplay after writing the notable pro-Union documentary Native Land.
---

Alias Nick Beal
1949 / 93 min.
Starring: Ray Milland, Audrey Totter, Thomas Mitchell, George Macready, Fred Clark, Geraldine Wall, Henry O'Neill, Darryl Hickman, Nestor Paiva, King Donovan, Charles Evans, Douglas Spencer.
Cinematography: Lionel Lindon
Original Music: Franz Waxman
Written by Jonathan Latimer from a story by Mindret Lord
Produced by Endre Bohem
Directed by John Farrow
"How do you think some of these politicians around town got started?"
That's the question Ray Walston's Mister Applegate asks of insurance agent Joe Hardy in the wonderful musical comedy Damn Yankees.  Alias Nick Beal offers a serious non-musical answer.
This one gets an 'A' for originality … it's really a serious film blanc that presents its key character as none other but the Devil himself. Soaked in an expressionist early-noir ambience, it's forever threatening to become a bona fide horror movie. But no, the toying with hints and suggestions is the whole show. It's a favorite of fans that like the odd corners of the noir style — and that appreciate the craft of director John Farrow. This relatively rare title is the only one in the set that's not yet been seen on home video. It's a genuine rarity; viewers will have to decide if it's an overlooked gem.
Versions of Faust usually have some comedic elements, but Alias Nick Beal chooses the eerie route, with Ray Milland contributing a marvelously slick-sinister performance. The aptly-named Nick likes to whistle to himself while slipping in and out of the fog down on the waterfront of this midwestern town. He's smooth and gentle until one of his minions balks at a command. Milland's Nick Beal might have been what convinced Alfred Hitchcock that he was perfect for the later murder thriller Dial M for Murder.
Honest-John District Attorney Joe Foster (Thomas Mitchell) is the favorite of the reformers, especially churchman Garfield (George Macready). But Foster falls in with the mysterious Nick Beal, who shows up to help with an important racketeering conviction and promises to put Joe in line to become the next governor. Loyal wife Martha (Geraldine Wall) intuits Beal's menace, but Joe buys into the easy road to the State Capitol. To befriend and mislead Joe, and especially to pry him away from the incorruptible Martha, Nick recruits 'fallen woman' Donna Allen (Audrey Totter). Beal must bully Donna into offering a warm and caring tone, instead of trying a standard seduction.
The atmosphere is dark and gloomy and most scenes are set at night, which often reminds us of a horror movie. We recognize the contours of the original story as soon as we hear the words "I'd give my soul…"  Nick Beal has iconographical weaknesses similar to those of Dracula. His main trick is an ability to appear and disappear at will — like Peter Cook's George Spiggott, Beal isn't omniscient, only 'highly maneuverable.' Beal's comings and goings are handled extremely well by director Farrow, whose direction overall is as polished as that of his The Big Clock. One visual motif in this show is an ominous, Dalí- like mural in Donna Allen's swank apartment, which expresses her predicament as a 'lost soul' in the Devil's employ.
Thomas Mitchell is merely okay as the confused politico, with Geraldine Hall very good as his loyal missus. This is one of the great Audrey Totter's best performances — the scene in which Beal rehearses Donna on how to seduce Joe is a real keeper. Donna doesn't immediately comprehend the supernatural trap she's in or the full extent of Nick Beal's supernatural powers. Her reaction is worthy of a horror picture.
Joe Foster is as slow-witted as was Jabez Stone in The Devil and Daniel Webster, and also not as spirited. He's too easily corrupted and then too defeatist when it comes time to fulfill his end of the Devil's bargain. When he's told that he'll be conveyed to a place called 'La Isla de Almas Perdidas' we wonder if Nick Beal hails from the tropical hideout of Charles Laughton, as seen in an earlier Paramount picture. But never fear, Nick's Achilles heel gives Joe an 'out' better than an insurance man's escape clause.
Actor Douglas Spencer has a nice character bit as a terrorized accountant. After a decade playing roles uncredited Spencer may have caught John Farrow's eye in Billy Wilder's The Lost Weekend. Farrow gave him nice little parts in The Big Clock and Night Has a Thousand Eyes (another hard-to-see Paramount noir).
---
Alias Nick Beal has not been fully restored but this encoding looks very good. The demerits go no further than a light scratch or two and one fog scene in which the contrast flutters a bit. The source for the remaster may be a low contrast print — one set of changeover cues is present. Franz Waxman's excellent music score does much of the work of enforcing a serious tone — we may smile at Nick Beal's casual villainy, but the movie maintains a consistent serious, earnest tone.
Eddie Muller provides the commentary for Alias Nick Beal, which due to the pandemic and smoke from raging wildfires in San Francisco was recorded at home (I've already done that once myself). The audio quality might suffer a bit but the content does not. Muller's background facts, observations and opinions can't help but raise our appreciation. The film's intense look is pointed out frequently, and Eddie all but asks why a story credit wasn't awarded to Johann Wolfgang von Goethe: the storyline is closer to the original Faust than almost any other adaptation.
A radio show from 1950 is included, starring Ray Milland opposite Jan Sterling. An original trailer is present as well. Despite its noir 'look' Alias Nick Beal isn't considered a real film noir, and does not appear in the revised Film Noir Encyclopedia. It has also been very difficult to see. We made it a point to catch it on a single Turner Classic Movies cablecast a few years back. Besides Night Has a Thousand Eyes (1948) other elusive Paramount noirs include Among the Living, (1941) Fear in the Night, (1947) And Hell's Island (1955). Even harder to see is the tangential-noir, apparently rights-challenged Alan Ladd version of The Great Gatsby (1949). We finally caught up with it at the TCM Fest.
---

Detective Story
1951 / 103 min.
Starring: Kirk Douglas, Eleanor Parker, William Bendix, Cathy O'Donnell, George Macready, Horace McMahon, Gladys George, Joseph Wiseman, Lee Grant, Gerald Mohr, Frank Faylen.
Cinematography: Lee Garmes
Film Editor: Robert Swink
Original Music: Victor Young
Written by Robert Wyler, Philip Yordan from the play by Sidney Kingsley
Produced and Directed by William Wyler
William Wyler's polished stage play adaptation of Sidney Kingsley's Detective Story is the one 'A'- list title in this first Viavision collection. Like Wyler's later The Desperate Hours it's an actor-centric show that doesn't hide its stage source. It showcases content that was fairly raw for 1951, and it introduced some very special acting talent. Favorite Kirk Douglas is certainly entertaining, but he throws the film off balance with one of his first over-modulated 'star' performances.
A clutch of gripping dramas are resolved in a single day at New York's Precinct 21 station house. A mousey shoplifter (Lee Grant) waits to be arraigned, while the dangerous criminal Charley Gennini (Joseph Wiseman) causes as much trouble as he can. Precinct Lieutenant Monaghan (Horace McMahon) is worried about the increasing violence of Det. Jim McCloud (Kirk Douglas). McCloud insists that the young thief (Craig Hill) be prosecuted, even though he has a caring friend (Cathy O'Donnell) and sympathy from Det. Lou Brody (William Bendix). McCloud goes over the edge when it looks as if shady legal tricks will prevent the prosecution of the notorious abortionist Karl Schneider (George Mcready). The anger is personal: Schneider once did business with McCloud's wife Mary (Eleanor Parker).
Detective Story doesn't attempt to smooth out a play that insists that good lawmen are restrained by a conspiracy of crooked attorneys and liberal laws. Jim McCloud's commitment to the law is personal rather than social. He's blinded by the fact that his wife had lovers before him, including the weasely Tami Giacopetti (reliable bedroom creep Gerald Mohr). Next stop, tragic ending.
We certainly enjoy the polished performances ins the realistic/stylized action in the Precinct House. All the cops are earnest, dedicated, and kind to their charges. Jim McCloud is a second doomed tough-guy role for Kirk in 1951, after playing the cynical Chuck Tatum in Billy Wilder's Ace in the Hole. That film's black-on-black view of American corruption didn't go down well with the public or critics. By contrast, Sidney Kingsley's play provides emotional exoneration for a psychotic vigilante. Detective Story plays to the outrage of viewers that feel that cops are disadvantaged in their war with crime.
Emotionally speaking Wyler's show is a loaded deck. Is this the first Code-approved film to feature an abortionist as a main character?  Fear not, Dr. Schneider is presented as a loathsome menace, a thorough reptile. Although we turn against McCloud when he rejects his suffering wife Mary, most viewers will side with him unconditonally. After all, Mary seems to represent just one more form of betrayal of McCloud's self-image.
The show is packed with riveting players. Cathy O'Donnell is given her umpteenth opportunity to assay a sad-faced but adorable young woman, and makes less impact than usual. But we're knocked out by the great Joseph Wiseman, whose utterly detestable Charley Gennini — a foreigner — is an oily mass of ethnic insolence. Gennini's stylized gestures steal the show — he's is the exact opposite of Wiseman's sly comic-book arch-villain in Dr. No.
Just as arresting is the great actress Lee Grant, whose confused shoplifter spends the entire movie staring wide-eyed at all that transpires in the squad room. Yet she has the nerve to offer worthless opinions and advice. (Top image ↑ )  Understated in voice, Grant does much of her acting with her eyes. We now know Lee Grant as a national treasure, but even after this debut her career was held up for more than ten years.
---
Alan Rode's commentary shows that he likes Detective Story a lot, after officiating at twenty years of the Noir City festival and interviewing so many actors, including Kirk Douglas. This time around his talk really digs into the details, what with the great director Wyler involved and so many gifted actors with interesting career stories. Alan doesn't back away from the movie's touchy content either — the abortion issue is far more hot-button today than it was in 1951.
Rode and his accomplished co-producer Constantine Nasr are on-screen for the 42-minute illustrated discussion Hollywood Champion: A Tribute to Kirk Douglas, a mini-documentary that examines the actor's career in detail. Example: Kirk says he produced Spartacus to spite the makers of Ben-Hur for not letting him play the lead. The discussion is a mix of hard facts and privileged opinion.
---

The Garment Jungle
1957 / 88 min.
Starring: Lee J. Cobb, Kerwin Mathews, Gia Scala, Richard Boone, Valerie French, Robert Loggia.
Cinematography: Joseph Biroc
Film Editor: William A. Lyon
Original Music: Leith Stevens
Written by Harry Kleiner from articles by Lester Velie
Produced by Harry Kleiner
Directed by Vincent Sherman
The Garment Jungle is more interesting historically than it is as a crime entertainment. It was begun as a fairly high-end Columbia production near the end of the tenure of mogul Harry Cohn, with a classy cast, a daring pro-union screenplay and some location shooting in New York. After the dismissal of its original director Robert Aldrich and a lot of re-shooting, the final film more resembles a Sam Katzman cheapie, filmed mostly in windowless sets and nondescript studio backlot alleys. The genuine New York stock footage we see never blends in.
The show had ambitions to be the sweatshop equivalent of Elia Kazan's labor struggle epic On the Waterfront. Producer Harry Kleiner's script depicts the tough methods used to terrorize the garment workers' union, but pulls the usual dodge of blaming obvious bad guys who aren't identified as part of a larger organized crime system. The initial New York location filming was reportedly interrupted by a threat delivered by a 'menacing but polite criminal type.' He shouldn't have worried, for a couple of arrests at the finale completely eradicate the criminal threat to the garment industry.
The final story has the contours of a western: Alan Mitchell (Kerwin Mathews) returns to New York to work for his dressmaker father Walter (Lee J. Cobb), who already has a union-busting thug on his payroll, Artie Ravidge (Richard Boone). Alan instead sides with the idealistic union organizer Tulio Renata (Robert Loggia) and his young wife Theresa (Gia Scala). Intimidation and murders soon follow. When Walter sees the error of his ways, the vicious Ravidge moves to take over the company.
Why was Robert Aldrich fired?  In their book What Ever Happened to Robert Aldrich? Alain Silver and James Ursini say that Aldrich clashed with Lee J. Cobb over the interpretation of the script. When Aldrich fell sick five days before completing the shoot he was replaced by Vincent Sherman — who proceeded to re-shoot scenes for a full nine days, presumably indulging Cobb's wishes. Sherman didn't want screen credit but Harry Cohn gave it to him anyway. Most other accounts agree that Cobb didn't like either director, and that the real conflict was between Aldrich and the tyrannical Cohn. Aldrich had already sued Cohn over an earlier dispute. The trouble put a big roadblock in Aldrich's career; two years later he was working in England.
As completed, The Garment Jungle can boast excellent acting (especially Loggia, Wiseman and Scala) but plays as if filmed on the cheap. The violent killings don't suffer — they're as punchy as similar scenes in Samuel Fuller's Columbia crime pictures. A man is murdered via a falling elevator and another is stabbed to death in an alley. Adam Williams and Aldrich favorite Wesley Addy are a pair of overstated hit men.
Union organizers Robert Loggia and Joseph Wiseman have the most interesting roles. One is martyred and the other reduced to trembling fearfulness. This is definitely one of Kerwin Mathews' better pictures, but Lee J. Cobb can't overcome an unbelievably naïve characterization — Walter Mitchell approves of Ravidge's rough enforcement methods, yet is shocked when people are being hurt and killed. Any New York dressmaker would be well aware of the long history of union-busting terror.
The movie's publicity stressed sensation: 'The Whole Naked Truth!'   To end a design argument over fabrics, Cobb literally tears a dress of a model's back. It makes a great trailer shot but is unintentionally funny; the film thinks it's exciting for the 'serious dressmakers' to work around half-dressed women without even acknowledging them. A long list of statuesque actresses plays the models as if they were furniture — Joanna Barnes, Marilyn Hanold, Betsy Jones-Moreland, Laurie Mitchell. Why Columbia execs green-lit this one is obvious.
Valerie French carries the thankless role of Cobb's girlfriend. The big surprise is young Gia Scala, who is much more vivacious and warm here than in The Guns of Navarone or The Tunnel of Love. She and the talented Robert Loggia make an excellent Italian-American working couple, comparable to Sam Wanamaker and Lea Padovani in the anti-Capitalist labor film Christ in Concrete.
The Garment Jungle ultimately proves itself as gutless as any '50s Hollywood movie on a controversial subject. The finished movie suggests that the problems of American labor would be solved if criminal terrorists were a little less murderous.
---
Sony's encoding of The Garment Jungle is nigh-perfect. The beautiful picture on view exposes its mostly plain-wrap visuals. Leith Stevens' music score is intercut with many stock cues from the Columbia library. The show looks like the classiest movie that cheapo producer Sam Katzman never made.
Alan K. Rode's commentary fills in a lot of gaps, raising our level of interest. He has the full story of all the actors on view and has personally interviewed more than one of them. Alan relates a good history of historical garment district racketeering and even points out where the stock footage funeral of a real union organizer has been cut into the film. We also get an excellent run-down on the nature and impact of the blacklist, without simply taking one side against the other.
Alan mis-identifies a phone operator as actress Betsy Jones-Moreland. The real Jones-Moreland can be I.D.'d in medium long shot holding a telephone call for Gia Scala at 00:25:29.  Finding the tiniest goofs in a Rode commentary isn't easy — all this proves is that Rode hasn't seen movies like Creature from the Haunted Sea as often as I have.
A nice extra is a full (42 minute) 'Noir City' interview with actor Robert Loggia conducted by Alan K. Rode at the Egyptian in Hollywood. It's great that Loggia's memories of the show have been recorded in this way.
---
The Viavision [Imprint] Blu-ray set Essential Film Noir Collection 1 reaffirms the company's high standards and commitment to quality. Both Paramount and Sony have rigorous remastering programs, and all of these pictures are the best I've seen them for both picture and sound. Although sold internationally the primary market is the Australian consumer, so it's heartening to know that support for hard disc media is alive and healthy on the other side of the world.
I'm particularly looking forward to Viavision's upcoming disc of Paramount's The Bridges at Toko-Ri, which I've never seen in a quality widescreen presentation. It will bear a commentary by this set's Alan K. Rode, who hopefully will apply his own Navy background to the James A. Michener story.
Reviewed by Glenn Erickson
---
Essential Film Noir Collection 1
Blu-ray rates:
Movies: Framed & Alias: Very Good; Detective: Excellent; Garment: Good.
Video: Excellent
Sound: Excellent
Supplements: Audio commentaries by Alan K. Rode and Eddie Muller; original trailers on Alias Nick Beal, Detective Story and The Garment Jungle; photo galleries; radio version for Nick Beal; Visual essay Hollywood Champion: A Tribute to Kirk Douglas by Rode & Constantine Nasr; Screening session interview Q&A with Robert Loggia on Garment Jungle.
Deaf and Hearing-impaired Friendly? YES; Subtitles: English (feature only)
Packaging: Four Blu-rays in four keep cases in heavy designer box.
Reviewed: January 13, 2021
(6426noir)

Visit CineSavant's Main Column Page
Glenn Erickson answers most reader mail: cinesavant@gmail.com

Text © Copyright 2021 Glenn Erickson