Jules Dassin's most popular pre-exile crime thriller is many things: a cracking good police tale, a drama of human struggle and weakness, and an amazing cinematic time machine of New York's distinctive hustle and bustle circa 1948. Mark Hellinger's final production bristles with a 'these are the facts' narration, a voiceover personifying a city 'with eight million stories.' The filmed-on-location classic always looked okay, but this new restoration sources better elements for picture and sound, improving the show substantially.

The Naked City
Blu-ray
The Criterion Collection 380
1948 / B&W / 1:37 Academy / 96 min. / available through The Criterion Collection / Street Date September 8, 2020 / 39.95
Starring: Barry Fitzgerald, Howard Duff, Dorothy Hart, Don Taylor, Ted de Corsia, House Jameson, Anne Sargent, Adelaide Klein, Tom Pedi, Enid Markey.
Cinematography: William Daniels
Film Editor: Paul Weatherwax
Original Music: Miklos Rozsa, Frank Skinner
Written by Albert Maltz, Malvin Wald
Produced by Mark Hellinger
Directed by Jules Dassin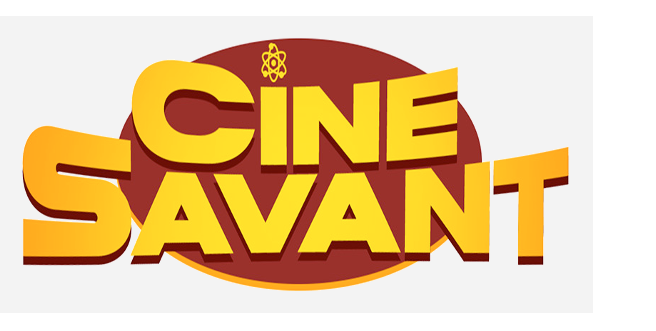 A Blu-ray of the incomparable crime thriller The Naked City has finally made it to region A, and looks and sounds much better than ever before. This is the movie that officially began the craze for taking dark dramas from the studio back lot to dynamic urban locations. Criterion is simultaneously releasing Mark Hellinger and Jules Dassin's first film noir hit Brute Force starring Burt Lancaster. But this is the movie that broke through with a new style… perhaps suggested by the Italians, and experiments like Louis de Rochemont's The House on 92nd Street from 1945.
Film historians reserve a special place for the highly influential The Naked City. Malvin Wald's original story blends standard Hollywood storytelling with documentary techniques to produce what was then a new kind of heightened reality. Handsome private detectives are not part of the equation: as cops track down an elusive killer viewers are given a fairly accurate account of how real crimes are solved. The House on 92nd Street attracted attention by taking its cameras to authentic New York streets, where sidewalk scenes were sometimes filmed with cameras hidden in trucks. A stentorian 'official' narration helped explain the espionage plot. The Naked City adds a dimension of poetry via a journalistic narrator who seems to be the soul of the city itself. "There are eight million stories in the Naked City" became an indelible catch phrase. Producer Hellinger does the voiceovers himself — he was once a New York theatrical columnist.

The omniscient narrator introduces us to New York on a hot summer night. The vicious murder of beautiful blonde Jean Dexter drives the tabloids crazy. Detectives Dan Muldoon and young Jimmy Halloran (Barry Fitzgerald & Don Taylor) work with police forensic professionals to solve the case. They locate Dexter's shifty boyfriend Frank Niles (Howard Duff), who has a bad habit of telling lies. His fiancée Ruth Morrison (Dorothy Hart) won't believe that Frank was two-timing her until it is proven that her engagement ring is stolen property. Tracing the jewelry to a recent string of burglaries, the detectives eventually put the puzzle together — but the less experienced family man Halloran makes the mistake of cornering the dangerous killer on his own.
Seventy years' familiarity with The Naked City's style has likely obscured its accomplishment. Most previous crime stories centered on heroic lawmen that more often than not accidentally solve crimes while making time for romance and jolly camaraderie. If a crook didn't openly announce his guilt, he'd show himself by kidnapping the hero's faithful girlfriend. 'Clues' tended to be romantic items like perfumed silk scarves and elaborate extortion notes. Bad guys invariably confessed all as soon as the hero put the finger on them.
Mark Hellinger's film initiated a new kind of police procedural that attempts to be honest and realistic about crime. In place of melodramatics, the dry facts of police work are allowed to dominate the storytelling.

Look in any window… No, that window.
The reason crime movies had been so phony was the Production Code. As interpreted by a self-appointed group of church bluenoses, the Code worked to insure that the movies were kept free of the sordid realities of life. Showing real crime meant showing how real people lived, and the Code had decided long before to protect audiences from that kind of reality. The Naked City begins by making us confront a grim, ugly scene. The camera sweeps into a window where a sordid murder is being committed: a beautiful woman is chloroformed and then drowned in a bathtub.
Writer Malvin Wald says that The Naked City began with research into actual police methods. Barry Fitzgerald's lead detective Dan Muldoon pressures a shaky associate of the murdered woman, while his subordinates do the exhausting legwork to pursue all possible leads: interviewing people, finding out where a pair of silk pajamas might have been bought. Forensic experts examine the body. Teams of detectives follow the suspects. Because it's a headline case, kooks show up at the precinct house to falsely confess.
Muldoon is the investigation's central brain but foot soldiers like Halloran and Detective Perelli (the great actor Tom Pedi, just below on the left ↓)  ferret out the good information. The slippery Frank Niles trips up in his lies, which brings the truth closer. The cops uncover a messy crime story that involves another murder as well as a series of jewel robberies.

Mark Hellinger reportedly found his title in a Weegee photo study of the streets of New York; the photographer became a special consultant. His first-person narration gives the film warmth and humor, observing chosen citizens as the camera skips across the economic and social strata of the city. A new mother wonders if her baby will let her sleep. A typesetter thinks about his job. Two young women admire a dress in a window. The killer is a lowlife from the lower East Side, but his high-toned uptown associates are just as guilty: liars and thieves compromising their values for money and sex.
The voiceover changes tone when the law closes in.  The narrator remarks on how the fugitive is making mistakes, losing his grip… even offering him unheeded advice. The famous 'eight million stories' line is saved for the end, when the narrator's identity melds with the city itself. All fame and notoriety is fleeting: the murdered girl's story will soon disappear from the headlines and the newspapers will end up in the gutters. City poetry doesn't get any better.

The Naked City courts a new realism but is by no means a documentary. More than a few scenes were filmed on sound stages, on ordinary sets. Barry Fitzgerald's 'cute Irishman' act enlivens and humanizes the police in approved dramatic fashion. The show also provides a bravura acting assignment for Howard Duff as the society cad who cons everyone but the cops. He fools two beautiful women including a charming debutante-model (Dorothy Hart) unable to believe that her lover could be so dishonest. Down on the docks, a forlorn, alcoholic burglar (Walter Burke, un-billed) expresses remorse for his part in a murder. His mistake is revealing his doubts to his leave-no-loose-ends criminal associate.
The Naked City's back story is potentially as interesting as Laura Palmer's tale in the Twin Peaks saga. Murder victim Jean Dexter starts out as the helpless victim of a ghastly murder. On the morgue slab she looks like a trampled angel. By the time we're finished we discover that she was an important part of a complicated burglary ring. She controlled men by sleeping with them, including a high society doctor (House Jameson). She's both a victim and a predator, which adds to the film's melancholy spell.
In a scene filmed in a real morgue, Jean's small-town parents tell us that she changed her name and ran away to the big city. In the space of a few seconds, the mother goes from shouting that she hates her daughter, to breaking down in tears over her body: "My baby!"  These dramatic tangents are what make The Naked City memorable. Director Jules Dassin takes a moment to show the parents standing on a pier on the East River as the sun sets, mourning their loss:
"Dear God, why wasn't she born ugly?"

Jules Dassin's other American noirs carry strong political messages. Brute Force is a hysterical scream against prison injustice. Dassin's Thieves' Highway uses racketeering in the produce trade to take aim at our entire system of free enterprise. Compared to those films The Naked City agenda is subdued, its politics nowhere near as predetermined. An edge shows only when the script sides with the salaried cops against the idle and narcissistic rich. Lt. Muldoon concludes that Frank Niles must be a crook the moment he's told that Duff spends $50 on a single evening's entertainment. An old matron admires her recovered ring while making a fool of herself flirting with young detective Halloran. The axe falls heaviest on the society doctor that used his social connections for excitement and sex. Dan Muldoon says that jumping out of windows never solved anything, but losing one's good name in this town may be worse.
Ted de Corsia particularized thug is an exercise nut who boasts that he neither smokes nor drinks. Of special note are debut bits by many name actors, some of whom had previously worked with Jules Dassin on stage. It was Walter Burke's first American film role, Paul Ford's third bit part, Kathleen Freeman's very first bit (third picture from top ↑) and the first film of both James Gregory and John Randolph.
Everybody looks so young!  This was the first non-Yiddish film for both David Opatashu and the adorable Molly Picon (immediately below ↓ ; Fiddler on the Roof). John Marley and Tom Pedi's only previous roles had been in Leo Hurwitz and Paul Strand's left-wing classic Native Land. Look close and you'll see Arthur O'Connell, although he'd already been around in films for ten years.

The thrilling finale delivers a bravura final chase onto the Williamsburg Bridge. The expressive music of Miklos Rozsa raises the drama to expressionist heights.  As soon as the tables are turned the killer becomes strangely sympathetic. When Jules Dassin isolates him in the towers of the bridge he suddenly personifies God's Lonely Man. Looking down from on high, the vicious murderer can see tennis players enjoying the afternoon. The only witness to his personal agony is the unfeeling city. Nobody will miss him — the world doesn't care that he's being obliterated. It's Camus and Sartre in a nutshell, but with a cops & robbers chase.
Why do some critics have no patience with thrillers that aren't culturally subversive?  Some write that The Naked City isn't even Noir because it embraces conventional values and isn't particularly fascinated by the criminal dilemma. Barry Fitzgerald is dissed as a 'professional Irishman' even though his amusing ethnic identity lends the film some needed wit. True, there's no mention of coerced confessions or racial brutality in the NYPD. But that doesn't mean that the film's portrait of the cops is a fraud. Don Taylor's Halloran is a workaday Joe without intellectual pretensions, but he earned his status as a worthy citizen — as an infantryman he 'walked halfway across Europe.'
And I don't agree that The Naked City is a sales job for a false status quo. Maltz and Dassin guarantee that it's shot through with observations about economic inequity. New York remains a hive of fatalistic possibilities, with a central crime as dark and tragic as any in noir. The scene with the grieving parents on the dock is pure urban angst, as is that jarring, very modern edit that plunges us through a window to witness a just-committed murder:
"And even this too can be called routine, in a city of eight million people."
Like On Dangerous Ground and The Asphalt Jungle, this noir isn't afraid to use sentiment to reach its audience. The movie's humanism moved viewers and generated strong word of mouth, turning it into a much bigger hit than many average noirs preaching universal despair.
---

The Criterion Collection's Blu-ray of The Naked City is a welcome major upgrade to the look of a film that before was never quite up to snuff. One must wait through two full minutes of restoration text cards before the Universal-International globe logo arrives, brighter and less grainy than ever. I compared the opening of this disc directly to Arrow's 2014 UK Blu-ray, and the improvement is easy to see. The picture is more detailed and has a finer texture. The blacks not longer clog up in nighttime scenes. There's far less dirt (hardly any) and most scratches are now gone. On older transfers each film splice 'rode' a bit, causing a jump — but now they're smooth and stable. Criterion's notes say that the Berlin-performed restoration was sourced from four separate film elements, including a fine grain master positive from the BFI.
All tracks I've heard previously have been on the tubby side, with compressed sound. The new audio is also taken from pre-print material — a variable density soundtrack master — and is an even greater improvement on all video available before. The richer, brighter sound here now makes the English subs unnecessary (at least for me).
The extras are identical to those on Criterion's 2006 DVD. Screenwriter Malvin Wald's commentary from the laserdisc days is one part excellent and two parts a description of what happens on screen. We learn that when Hellinger died suddenly after the movie's first preview, Universal-International balked at releasing it: by that time the HUAC curtain was already falling, and names would soon be named by political informers protecting their own careers.
NYU film professor Dana Polan contributes an insightful, rather lengthy visual analysis for the movie, explaining its innovations to the noir style. Also welcome but equally long-winded is an analysis of the film's hundreds of locations in and around Manhattan. It's hosted by James Sanders, author of the book Celluloid Skyline.
Still a great extra is a rough videotape of director Jules Dassin's 2004 appearance at the Los Angeles County Museum of Art. Dassin never changed his stripes: asked to comment on the blacklist, he says that the Bush administration's Patriot Act is more pressing. Many thought Dassin was European due to his massive French hit Du rififi chez les hommes. But for the museum audience he identifies himself as simply 'Julie Dassin from Connecticut.'
The insert pamphlet carries an essay by Luc Sante, and notes from producer Hellinger to Dassin on how to shoot the chase scene. A still gallery rounds out the extras.
I'm going to hang on to my Region B Arrow disc, for it has a good transfer of the seldom-seen 1950 short film The Hollywood Ten, about the HUAC defendants that included The Naked City's screenwriter Albert Maltz.
Reviewed by Glenn Erickson
---
The Naked City
Blu-ray rates:
Movie: Excellent
Video: Excellent
Sound: Excellent
Supplements: Audio commentary from 1996 featuring screenwriter Malvin Wald; video essays from 2006: Dana Polan analysis, James Sanders on the film's New York locations; Q&A footage of director Jules Dassin from a 2004 appearance at the Los Angeles County Museum of Art; stills gallery. Plus a 14-page illustrated pamphlet with essay by Luc Sante and production notes from producer Mark Hellinger to Dassin.
Deaf and Hearing-impaired Friendly? YES; Subtitles: English (feature only)
Packaging: One Blu-ray in Keep case
Reviewed: September 6, 2020
(6342city)

Visit CineSavant's Main Column Page
Glenn Erickson answers most reader mail: cinesavant@gmail.com

Text © Copyright 2020 Glenn Erickson