François Truffaut's ode to Hitchcock and Cornell Woolrich is an ice-cold femme revenge tale. Jeanne Moreau exacts retribution from five men who made her a widow on her wedding day. Truffaut winds it as tightly as a mousetrap, leaving Ms. Moreau's psychology a mystery — feminists can debate whether the film is misogynistic. Raoul Coutard's color cinematography is deceptively warm and inviting; the film's biggest boost comes from Bernard Herrmann's powerful music score.

The Bride Wore Black
Blu-ray
KL Studio Classics
1968 / Color / 1:66 widescreen / 107 min. / Street Date February 14, 2023 / La mariée était en noir / available through Kino Lorber / 24.95
Starring: Jeanne Moreau, Michel Bouquet, Jean-Claude Brialy, Charles Denner, Claude Rich, Michael Lonsdale, Daniel Boulanger, Alexandra Stewart, Sylvine Delannoy, Luce Fabiole, Michèle Montfort.
Cinematography: Raoul Coutard
Production Designer: Pierre Guffroy
Film Editor: Claudine Bouché
Original Music: Bernard Herrmann
Written by François Truffaut, Jean-Louis Richard from the novel by William Irish (Cornell Woolrich)
Produced by Marcel Berbert, Oscar Lewenstein
Directed by François Truffaut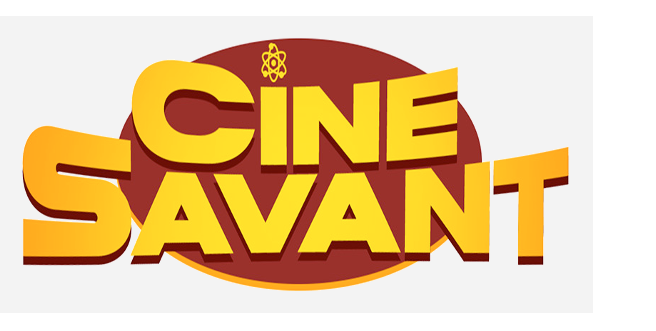 Of the initial group of New Wave directors, François Truffaut was almost as vocal as Jean-Luc Godard in declaring 'invalid' much of the heritage of French film directors, the ones 'standing in the way' of cinematic progress. Truffaut's initial work did indeed bring some of the freshness and innovation promised by the critics-turned-directors. But along with most everyone save Godard and Jacques Rivette, his films soon resembled conventional filmmaking, only with a less studio-bound look. The Universal-bankrolled Fahrenheit 451 was a notable exception, with its formal structure and futuristic designs.
Truffaut seems to have been inspired by the subject of his own interview book Hitchcock/Truffaut. Among the films he made that emulated the thrillers of the Master of Suspense, his Mississippi Mermaid and The Bride Wore Black play like a direct response to the book's long audio recording sessions. Both movies are based on stories by pulp noir specialist Cornell Woolrich. Even more telling for Hitchcock fans, Bride is graced with a music score by Hitchcock's most accomplished musical collaborator, Bernard Herrmann.

"She doesn't want to say her name. She's an apparition."
The Bride Wore Black is a tale of cold-blooded revenge, via guns, knives, poison, and 'resolving matters from a great height.'  Like Woolrich's story Black Alibi, the source for Val Lewton's The Leopard Man, it's an episodic murder narrative of the kind that Italians would later re-format as giallos. Why is the poised and cultured Julie Kohler (Moreau) intent on murdering five men she's never personally met? Using an especially icy performance from his star Jeanne Moreau, Truffaut emphasizes her calm manner and emotional detachment. She's a murderess on a mission.
Truffaut initially explains nothing. We watch as Julie crisscrosses France by train, picking these strangers off one by one. 'Black widow' Julie is a brilliant hit-woman. She knows how to approach every man, and how to leave no footprint in her wake — no clues, no witnesses. With her mask-like face, Jeanne Moreau is adept at concealing her feelings. She flatters and seduces each of her targets in a different way, from a different angle.
Although none of them deserves to die, none is particularly endearing, either.
Neither Julie nor Truffaut waste time with pity for the victims, five pretty dismal examples of manhood. All but one reads Julie's relaxed and inviting attitude as a green light for conquest. A narcissistic ladies' man is willing to slip away with her right in the middle of his own wedding reception. An unpleasant milquetoast repeatedly remarks about his incredible luck, when it should be obvious that Julie's up to no good. A pompous politician thinks he's meeting his son's teacher, and accepts Julie's impromptu offer to cook his dinner as a droit du seigneur. The fourth target presents an access problem; Julie must skip over him to get to target five, an artist with a harem complex.

In the first act The Bride Wore Black's murder episodes play without explanation. Truffaut then interrupts the proceedings to hit us with a dramatic flashback to the wedding-day calamity that motivated Julie's killing spree. Julie loses her husband as they're descending the steps of the church, immediately after the ceremony. Her trauma is accompanied by a crash of Bernard Herrmann music.
It doesn't matter that it was a stupid accident, that none of the men meant to kill. Like a mythological harpy, Julie will run them all down. Losing her love has transformed her into an angel of death.
Julie's prey form a gallery of cads and fools. Their common interests are 'hunting and women.' Handsome Claude Rich (Je t'aime je t'aime, ↓  ) and Jean-Claude Brialy (Le Beau Serge) boast of their many conquests as skirt chasers; each believes he can talk any woman into bed in a matter of minutes. Contrasting with the lotharios is the bland bachelor Michel Bouquet (Un Condé), a (presumed) virgin who lives in a shabby apartment. Julie plays the role of an anonymous admirer, and he accepts her as his dream come true. It's shooting a fish in a barrel.

Politician Michael Lonsdale (The Day of the Jackal) assumes that everyone should be his servant, and puts out insulting hints that he'll allow Julie to worship him as well. The artist Charles Denner "Z" keeps a reservoir of beautiful models on tap. But objectification is objectifiction — Julie doesn't cut the playboy any slack just because he can appreciate her beauty. Denner dresses Julie as Diana, the goddess of the hunt, and even arms her with a murder weapon. It's all too appropriate: Pygmalion creates his own poetic destroyer.
Could Alfred Hitchcock have recommended the story of The Bride Wore Black to Truffaut during their interview sessions?   It comes off as something on a slightly smaller scale than what Hitchcock was doing in the mid- '60s, and who could see Julie Andrews or Tippi Hedren playing the Julie Kohler role?  The novelty is a murderess with such elegant poise.
Julie is taking revenge for her entire sex. Truffaut lets us enjoy the trapping and killing of individuals whose unforgivable crime is simply being male and thoughtless. As a way to get into one victim's house, she befriends his little son on his way home from school. She's not bothered in the least about depriving the kid of his father. After all, a boy is just a man in larval form.
According to her personal values, Julie kills responsibly. She takes pity on a woman (Alexandra Stewart) she accidentally implicates in one of the murders. We root for Julie without knowing exactly why. In 1968, blind female revenge against men is a fairly progressive idea … but by objectifying Julie as a semi-mythical messenger of death, it can be argued that the show is still vaguely misogynistic.

Music to Kill By.
Quite a bit of the film is dialogue-free, which must have pleased composer Bernard Herrmann — Truffaut gave him a wide canvas on which to paint with his music. The score is not the triumph that is Herrmann's music for Fahrenheit 451 but it's an excellent fit for this parade of killings. The first audio heard is the racket made by a printing press spitting out artwork copies, a painting of Julie. She stares at us, like The Sphinx. The machine noise segues to Herrmann's nervous music, which is soon providing transitional passages and accents for some of the violence. In the flashback, a booming church organ proclaims the Wedding March, which gives way to Herrmann's heavy chords of utter sadness and desolation. The stylization is complete when Moreau, instead of wailing in horror, just stares serenely at her fatally wounded beloved.
American thrillers adapting Cornell Woolrich stories did their best to 'open them up' with production value. The best add bright star performances and humor: Phantom Lady,  Night Has a Thousand Eyes,  Rear Window. Critics that adjudged Jeanne Moreau's performance shallow or 'one-note' were likely expecting a more conventional characterization, with scripted 'psychological depth.' The Bride Wore Black opts instead for a lean and elemental purity, paring generic situations down to their basics. We appreciate the flawless execution of Julie's wicked plans; she leaves the presumed investigation trailing her with little to go on.
Raoul Coutard had filmed three earlier Truffaut pictures and this is his first in color. Daytime rooms are brightly lit and flat; his palette favors subdued pastels. As a thematic design choice Julie wears outfits of stark black and white. Truffaut uses his zoom lens quite a bit but also makes sure to deliver flattering portraits of his star. Compositions overall tend toward looseness but occasional striking shots pop up, as when Julie runs from the tall apartment building after her first murder. Truffaut's understated finale is an amusing surprise — just as Julie Kohler's career in crime seems to be finished, she manages to strike again.
---

The KL Studio Classics Blu-ray of The Bride Wore Black is a handsome encoding of this colorful thriller. Kino has mentioned online that it's the same master as was used on Twilight Time's disc from 2015, which is now OOP.
Repeated from that older special edition Blu-ray is a very good audio commentary with Julie Kirgo, Steven C. Smith and the late Nick Redman, who produced albums of film music and promoted isolated film scores on Blu-ray whenever he could; with 20th Fox films now out of reach behind the Disney Barrier of Doom, we appreciate the Twilight Time releases more than ever.
Steven C. Smith is a biographer of composer Herrmann. He and Julie Kirgo argue against Bride being derivative of Hitchcock. Smith's comments inform us that Truffaut and Herrmann had major differences on the score. Herrmann laid on more 'heavy' cues to emphasize the dark theme. Truffaut dropped many of them in favor of lighter, more ironic music. We are also told that no copy of the original sessions still exists.
The American trailer included is a travesty that would put off most film fans. This one sells the show as an action thriller, replacing Bernard Herrmann's music with lame, overly dramatic canned suspense cues. I remember art-house habitués laughing at some of the klunkier trailers concocted by American distributors.
The cover art is presumably adapted from foreign advertising materials. It looks great, far better than a second original ad artwork used on the reversible sleeve.
Reviewed by Glenn Erickson
---
The Bride Wore Black
Blu-ray rates:
Movie: Excellent
Video: Excellent
Sound: Excellent
Supplements:
Commentary with Nick Redman, Julie Kirgo, Steven C. Smith
Trailer.
Deaf and Hearing-impaired Friendly? YES; Subtitles: English (feature only)
Packaging: One Blu-ray in Keep case
Reviewed: February 1, 2023
(6869brid)

Visit CineSavant's Main Column Page
Glenn Erickson answers most reader mail: cinesavant@gmail.com

Text © Copyright 2023 Glenn Erickson