Let's shout our approval of this foursome of vintage noirs, all of which have been scarce since Eddie Muller was old enough to rob candy stores. Three Paramounts and one Universal give us four notable directors and a gallery of attractive stars, including a swoon-worthy array of actresses: Marta Toren, Loretta Young, Susan Hayward, Gail Russell, Frances Farmer and Marina Berti. The selection includes one of the key 'just prior to the official style' titles, a thriller with supernatural overtones, a 'woman in jeopardy' story and a gangster tale reportedly inspired by Lucky Luciano.

Kino Noir Times Four
Blu-ray
Among the Living, Night Has a Thousand Eyes, The Accused, Deported
KL Studio Classics
1941-1950 / B&W / 1:37 Academy / Street Date November 16, 2021 / available through Kino Lorber / Separate Purchases / 24.95 each
Starring: Albert Dekker, Susan Hayward; Edward G. Robinson, Gail Russell; Loretta Young, Robert Cummings, Wendell Corey; Jeff Chandler, Marta Toren.
Directed by Stuart Heisler, John Farrow, William Dieterle, Robert Siodmak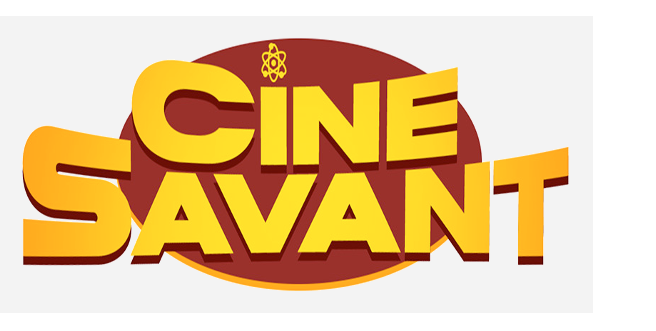 This 'Kino Noir Times Four' selection of four Blu-ray releases — all separate purchases — is a group of seldom-seen gems. One of them I had to see on a wretched YouTube blur-fest, and another I haven't seen since 1974 at UCLA. I tried to tape the third from a broadcast around 1981 but my old VHS recorder quit halfway through. And I really wasn't really aware of the fourth picture.
In other words, these releases plug up some big gaps in my personal noir Gotta-See list. I don't know if you keep such lists so I'll simply say how each picture affected me, and describe the quality and extras. The best thing is that they're all quite distinct: four different approaches within the same general style, evolving through the 1940s.
---

Among the Living
1941 / 69 min. / available through Kino Lorber
Starring: Albert Dekker, Susan Hayward, Frances Farmer, Harry Carey, Gordon Jones, Rod Cameron, Dorothy Sebastian, Catherine Craig, Richard Webb.
Cinematographer: Theodor Sparkuhl
Art Directors: Hans Dreier, Haldane Douglas
Film Editor: Everett Douglas
Original Music: Gerard Carbonara
Written by Lester Cole and Garrett Fort from a story by Cole and Brian Marlow
Produced by Sol C. Siegel
Directed by Stuart Heisler
The strangest picture in the batch is this intense Southern gothic, which comes off as a cross between Of Mice and Men and Hush, Hush Sweet Charlotte. It's also clearly intended as a starmaking vehicle for Albert Dekker, showing off his acting range in an impressive double role. Terrible family secrets come out when John Raden (Dekker) returns to his bayou country home for his father's funeral. He learns that he has a mentally deranged twin brother, Paul, who has been kept quietly hidden in the crumbling mansion for twenty-five years. It's all the work of the family doctor (Harry Carey), who has used the Raden fortune to fund a hospital. But when Paul commits a killing the doctor keeps everything hidden by seeing to it that John is implicated in the cover-up. Meanwhile, the deceptively harmless-looking Paul goes to town. He's quickly picked up by the avaricious Millie (Susan Hayward, dynamite) who has no idea how dangerous the man can be.
An impressive show in all respects, Among the Living manages a lot of emotional gear-changes in its short running time. The creepy goings-on at the old mansion and the misadventures of the unstable Paul in town are the main focus. Paul offends some saloon patrons with his odd responses to forward women and some jitterbug dancers; the hungry Millie is excited at how easily she can extract money and favors from Paul. The murder of a young woman is a model of blood-chilling simplicity: we simply watch as Paul follows her down an alley, the actual killing happening out of sight, at the composition's vanishing point.
The storyline's one whopping plot hole centers on Harry Carey's local doctor, who mostly sits on the sidelines despite being personally responsible for every bit of tragedy that occurs. And this is yet another movie in which the capable Frances Farmer has less than nothing to do … it's almost as if she said, 'oh give my lines to somebody else.' The Albert Dekker we know and love/loathe (Doctor Cyclops, Kiss Me Deadly) wouldn't seem any more likely a candidate for leading man status than Laird Cregar, yet his bearing and delivery as the ethical John Raden make it seem possible. The actor's simpleminded, over-emotional Paul has more finesse than that of Lon Chaney Jr.'s Lenny, but is also not as endearing. We instead see how local attitudes boil up into a vigilante action against the hated Raden family. As the mob is unaware of the existence of Paul, John Raden is threatened with lynching.
For atmosphere, fine acting and its evocative title, Among the Living is indeed a candidate for proto-noir status. The late Robert Porfirio linked it to the traditions of the horror movie and German expressionism, with a touch of social comment (Fury). We also agree that the musical frenzy in the saloon looks forward to Siodmak's Phantom Lady.
Jason A. Ney of the film foundation offers a fact-packed, intelligent audio commentary. He's a good speaker too, writes this envious reviewer. The picture is in very good condition, making us wonder why it's been so hard to see for so long.
---

Night Has a Thousand Eyes
1948 / 81 min. / available through Kino Lorber /
Starring: Edward G. Robinson, Gail Russell, John Lund, William Demarest, Virginia Bruce, Richard Webb, Jerome Cowan, Onslow Stevens, Roman Bohnen, John Alexander, Douglas Spencer.
Cinematography: John F. Seitz
Art Director: Hans Dreier, Franz Bachelin
Costumes: Edith Head
Original Music: Victor Young
Written by Barré Lyndon, Jonathan Latimer from the story by Cornell Woolrich
Produced by Endre Bohem
Directed by John Farrow
Our favorite of this noir quartet is also one of John Farrow's better pictures, starring a fine brace of performers led by Edward G. Robinson at the top of his game. The title Night Has a Thousand Eyes does seem to have inspired Bobby Vee's 1962 pop song, despite bearing no other relation. Farrow was attracted to offbeat film projects and this winner develops a compelling supernatural angle. A carnival seer is cursed with an ability to predict the future, which steers the drama toward the notion of fate, a central concern of classic film noir.
Variety mentalist John Triton (Edward G. Robinson) uses tricks in his act, aided by his pianist Whitney Courtland (Jerome Cowan) and his assistant-girlfriend Jenny (Virginia Bruce). But Triton begins getting receiving premonitions that prove accurate, about people in trouble but also horse races and stock prices. One warning premonition frightens him so badly that he breaks off his relationship with Jenny, quits performing and disappears. Twenty years later Triton comes out of hiding to warn Jenny's daughter Jean Cortland (Gail Russell) of more danger, to herself and her now-rich father Witney. Jean's fiance Elliott Carson (John Lund) brings in the police when he suspects that Triton is a confidence man frightening Jean with some kind of swindle. So convinced that she'll die 'under the stars,' Jean has already made one suicide attempt. Detective Lt. Shawn (William Demarest) takes over the investigation when Triton is additionally suspected of a murder. A squad of cops converges on the Courtland estate to avert Triton's prediction of death for Jean. As the hour decreed approaches, even the cynical Shawn is shaken: all of John Triton's preliminary events are playing out as he said they would.
A beautifully-written screenplay, sensitive direction and polished performances make Night Has a Thousand Eyes an excellent noir-spiritualist crossover thriller. Most 'did or did it not happen?' mysteries leave me cold yet this classy, moody show makes one forget endless repetitions of the theme in old TV shows like One Step Beyond. Credibility is stressed every step of the way. Careful city officials bring in experts to help determine if John Triton is a charlatan, a madman, or a murderer.
Robinson's performance is flawless — he calmly sells Triton's existential panic and deep feelings of sadness. This is also a great picture to fall in love with Gail Russell, the actress with the most melancholic eyes in creation. Reading about Ms. Russell's later problems is heartbreaking.
Giving the show an extra kick is the presence of William Demarest, Preston Sturges' favorite comic actor. Demarest brings only 5% of his wisecracking chops to the serious role of the policeman, and really helps with the suspense at the finish. Any dilemma capable of keeping this beloved actor from making jokes, makes us tense as well. The playing is expert all around, although the excellent John Lund (A Foreign Affair, No Man of Her Own) doesn't get much of a chance to shine.
Alas, the printing elements available for Night aren't the best, perhaps a couple of generations removed from the original negative. The result is a good but not great image, a little contrasty, a little grainy. The audio track is a little noisy as well. The film is so good that it's not a deal-breaker, but we don't get the usual boost of appreciation that normally comes with Blu-ray quality.
Imogen Sara Smith is an ideal choice for this film's commentary. She examines the novelty of a noir with a supernatural element, and notes that Ms. Russell was likely funneled into this show because of the positive impression she made in the outright ghost story The Uninvited. Night Has a Thousand Eyes has been almost as difficult to see as Among the Living, at least in Los Angeles.
---

The Accused
1949 / 101 min. / available through Kino Lorber /
Starring: Loretta Young, Robert Cummings, Wendell Corey, Douglas Dick, Sam Jaffe, Suzanne Dalbert, Mickey Knox, Henry Travers, Sara Allgood.
Cinematography: Milton Krasner
Art Directors: Hans Dreier, Earl Hedrick
Costumes: Edith Head
Original Music: Victor Young
Written by Ketti Frings from the novel by June Truesdell
Produced by Hal Wallis
Directed by William Dieterle
Paramount's late '40s noirs increasingly became moody melodramas for female stars, as with Barbara Stanwyck in The File on Thelma Jordon. The beautiful Loretta Young performs a full emotional workout in a noir tale that combines glossy women's anguish drama with a sordid police investigation. The storyline concentrates on legal details, yet the outcome of a sensational murder case become secondary to the personal, emotional story.
The Accused is an interesting and unusual character study in the guise of a murder thriller. Dr. Wilma Tuttle (Loretta Young), a college professor of psychology, is unusually innocent and unassuming. Professionally, she identifies too personally with her students' emotional problems, especially Susan Duval (Suzanne Dalbert) a French exchange student who has 'gotten into trouble.' In the guise of understanding, Wilma almost invites the aggressive, insinuating advances of student Bill Perry (Douglas Dick). She allows herself to be taken to dinner and an ocean drive despite the obvious professional conflict. She's genuinely surprised when Perry assaults her atop an oceanside cliff. In defending herself she kills him, and then disposes of the body and hitchhikes home.
The bulk of the show sees Wilma slowly revealing her role in the demise of Bill Perry, due to the romantic advances of Perry's lawyer-guardian, Warren Ford (Robert Cummings, excellent) as well as those of the skeptical, sarcastic police Lt. Ted Dorgan (Wendell Corey). She eventually blurts out the truth, which leaves both Ford and Dorgan at a loss: they know darn well she acted in self-defense and is only guilty of covering up her mistake. But the law must take its course.
Slickly produced and given careful direction by William Dieterle, The Accused can be commended for its attention to the plight of a professional woman in a serious bind. Wilma Tuttle is seriously disturbed by her experience. Her knowlege of psychology is no help — the sight of a young man who looks like Bill Perry sends her into a self-incriminating tailspin. And for all of Wilma's touted concern for her students, Susan Duval's plight is just forgotten in the rush to sort out the lady professor's legal difficulties.
Wilma's character has credibility issues . . . or does she?  Since everyone's case is different it's of course possible for an accomplished full professor to be as clueless as she. But Wilma is such an attractive woman, it's hardly credible that she could have been around 29 years without fending off 1,000 interested males of all varieties. The conflicts of interest are equally sticky. Both Lt. Dorgan Warren Ford are immediately moved to make their own romantic approaches. In no way should Ford be personally defending Wilma at trial.
The most interesting parts of the story are those that see the all-male police investigation through Wilma's eyes. She objects strongly to a joke by a forensic technician (Sam Jaffe) and expresses disgust at Lt. Dorgan's casual sarcasm. Actor Wendell Corey's excellent smart-mouthed cop is practically a dry run for his witty, doubting detective five years later in Hitchcock's Rear Window. But Dorgan also seems a little off-center. Even after turning Wilma's case in for prosecution, he continues to make tangential romantic overtures to her. We can't quite decide whether the unresolved finish is astutely progressive, or a miscalculation.
Robert Cummings always gets an unfair laugh at noir screenings, apparently because of his TV comedy associations and his lightweight persona. This may be his best noir appearance. Cummings' polite attorney Warren Ford approaches Wilma with admirable tact and restraint. His halo only lasts until the 1949 gender politics kick in. Almost against Wilma's protests, Warren decides that he needs to 'take charge' and simply announces that they're going to get married. Suddenly Wilma's academic career and emotional independence mean nothing.
But The Accused is so well written and sincerely presented that other interpretations are possible. Critics Robert Porfirio and Alain Silver see the film endorsing the familiar fallback position, that Wilma needs to cast off all the psychological camouflage, stop being so 'professional' and become a Real Woman.
The good news is that The Accused looks terrific, capturing the very slick Paramount look from cinematographer Milton Krasner. Kino has again tapped a qualified expert and academic, Eddy Von Mueller, who comes forth with a good discussion about the film's adult complications. In 1949 the Production Code Office wasn't encouraging movies with themes this sordid; Ms. Young's squeaky-clean reputation likely helped.
---

Deported
1950 / 89 min. / available through Kino Lorber /
Starring: Marta Toren, Jeff Chandler, Marina Berti, Claude Dauphin, Richard Rober, Carlo Rizzo, Mimi Aguglia, Silvio Minciotti.
Cinematography: William H. Daniels
Art Directors: Bernard Herzbrun, Nathan Juran
Film Editor: Ralph Dawson
Original Music: Walter Scharf
Written by Robert Buckner from a story by Lionel Shapiro
Produced by Robert Buckner
Directed by Robert Siodmak
Kino's ad copy doesn't specifically call Deported a film noir. It's a crime picture with a foreign setting, centered on a gangster figure who is redeemed by a good woman. That's antithetical to the noir ethos, but the show compensates with other elements. Descriptions also say it was inspired by the deportation of Italian-American gangster Lucky Luciano. There's even less connection here than between Joan Crawford's The Damned Don't Cry! and the story of the notorious Virginia Hill.
Deported is notable as one of director Robert Siodmak's last Hollywood pictures before he disconnected for ten years, returning to Germany (primarily). Robert Buckner's screenplay invents prison inmate Vic Smith (Jeff Chandler), a first-generation Italian-American who knows nothing of his heritage. That's the opposite of the family-centric experience reinforced by the later The Godfather movies. Deported to Naples, Vic is received by the Italo cop Bucelli (French actor Claude Dauphin), who sends him to his family hometown Marbella. Vic is tricked by local girl Gina (Marina Berti), the girlfriend of his previous associate in crime Bernardo (Richard Rober). Bernardo has followed Vic to Italy for his split of the money they stole, the money for which Vic served time in prison.
Marbella has a depressed economy as a result of the war. Vic is welcomed by his Uncle Armando (Silvio Minciotti) as a boy who made good; nobody knows he's a deported convict. He meets the elegant Countess Christine di Lorenzi (Swedish actress Marta Toren), who has dedicated herself to charity work. Vic uses Christine's need to bring aid from America, as a sneaky way to recover his stolen loot. Associates in New York will buy and ship $100,000 worth of relief food and supplies; Vic engages the local smuggler Guido (Carlo Rizzo) to help him sell it on the black market. The angelic Countess and the love of his new friends in Marbella convince Vic to reform, but neither Guido nor Bernardo will let him back out of their dirty deal.
With its extensive location filming in Tuscany, Deported is no cheap Universal-International programmer; perhaps it was produced with U-I funds tied up in Italy. Robert Siodmak's excellent direction elicits a lot of local flavor, even with only a few native Italians in the cast and mostly English being spoken. The casting and characterizations are reasonably adult and compelling, once one gets past the unlikely Vic Smith, who must have been removed from any Italian influence at birth. There's no mention of anything resembling Organized Crime, in America or Italy, all the crooks are independent operators. The show is nicely done, yet oversimplifies the awful conditions in Italy depicted in neorealist gems like Bicycle Thieves. We are instead shown a fairy tale in which poverty is a 'local problem' that can be alleviated by people with good hearts.
Neo-realistic it's not, but Deported is an engaging thriller filmed on interesting locations. ←  One of several Swedish contenders nominated to replace the discredited Ingrid Bergman, Marta Toren is a very good actress; a good place to appreciate her ravishing beauty is the English thriller The Man Who Watched Trains Go By.
→  Generating a more immediate rise in blood pressure is Marina Berti, whose Gina is so attractive-frisky, it's difficult to concentrate whenever she's on screen. A star in Italy, Berti's English-language career appears to have been brief: Prince of Foxes ('49), Up Front and Quo Vadis (both '51). Richard Rober is quite good, as always; he surely would have had a big career if it were not for his fatal car accident less than two years later.
Was this Jeff Chandler's first prominent starring role?  Just a few years before he was lucky to score a line or two of dialogue. He'd soon join Rock Hudson and Tony Curtis as Univeral-International's foremost stars of the 1950s. Eddy Von Muller does the commentary honors for Deported as well. Although released as an average crime thriller, the show's fine direction and authentic locations lend it qualities not found in Universal-International's typical backlot productions.
---

The KL Studio Classics Blu-rays of Among the Living, Night Has a Thousand Eyes, The Accused and Deported are all welcome surprises, three seldom-seen Paramount noirs and one Universal crime picture that's become fairly obscure. They're separate purchases.
Some readers may ask why so many Paramount titles bear extra Universal logos. In the middle 1950s Paramount sold its entire pre- 1949 library to MCA except for a few titles tied up with remakes and other legal snags. My contact who worked at Universal twenty years ago told me that Paramount basically handed over prime printing elements and little else, in an enormous vault move that couldn't help but end up with a few errors. Paramount had reportedly kept a lot of film on each of its titles for foreign versions, a few alternate cuts and a number of pre-Codes replaced by censored versions. But almost everything except prime printing elements was discarded. This may account for Horse Feathers being left with several odd jump cuts, and the loss of original elements for the Road Show version of the epic For Whom the Bell Tolls. More typical is the problem found in this selection of '40s thrillers. The elements available for Among the Living and The Accused are marvelous, but not those for Night Has a Thousand Eyes.
Reviewed by Glenn Erickson
---
Kino Noir Times Four
Blu-ray rates:
Movies: all Very Good — Excellent
Video: Excellent except for Night Has a Thousand Eyes, which is Good
Sound: Excellent except for Night Has a Thousand Eyes, which is Good
Supplements: Commentaries by Jason A. Ney, Imogen Sara Smith and Eddy Von Mueller (2); trailers.
Deaf and Hearing-impaired Friendly? YES; Subtitles: English (feature only)
Packaging: One Blu-ray in Keep case
Reviewed: November 24, 2021
(6620noir)

Visit CineSavant's Main Column Page
Glenn Erickson answers most reader mail: cinesavant@gmail.com

Text © Copyright 2021 Glenn Erickson