The Alfred Hitchcock Classics Collection 4K Ultra HD

Universal's top-of-the-line Alfred Hitchcock classics make the jump to Ultra HD in a worthy update. We've seen these before but they're always different in a theatrical setting… and the quality is so amazing here, a big home theater setup can duplicate a theatrical experience. It might as well be a Robert Burks / John L. Russell cinematographer's film festival too, or an 'Editor George Tomasini Festival' — that unheralded ace cut all four of these masterpieces. And fans of Psycho have an extra treat: a slightly longer original cut.

The Alfred Hitchcock Classics Collection Ultra HD 
Rear Window, Vertigo, Psycho, The Birds
4K Ultra HD
Universal Pictures Home Entertainment
1954-1963 / 1:85 widescreen / Street Date September 8, 2020 /
Starring: James Stewart, Grace Kelly, James Stewart, Kim Novack, Janet Leigh, Anthony Perkins, Rod Taylor, Tippi Hedren.
Cinematography: Robert Burks (3), John L. Russell (1)
Film Editor: George Tomasini (4)
Original Music: Franz Waxman, Bernard Herrmann
Screenwriters: John Michael Hayes, Alec Coppel and Samuel Taylor, Joseph Stefano, Evan Hunter
Based on works by: Cornell Woolrich, Boileau & Narcejac, Robert Bloch, Daphne de Maurier
Produced and Directed by Alfred Hitchcock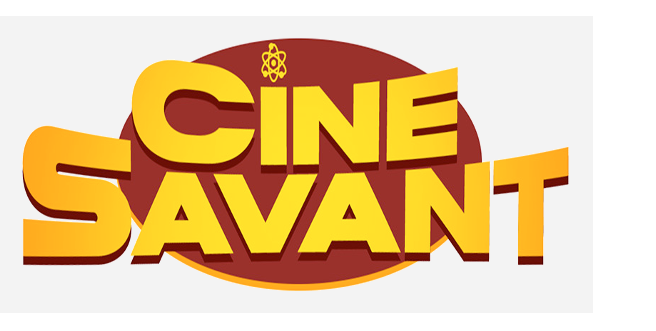 Alfred Hitchcock became the most popular director ever as soon as the Hitchcock/Truffaut interview book reached America — adoration of his filmic technique launched a hundred thousand film students, including this writer. His personally-owned productions released by Paramount were difficult to see during the entire decade of the 1970s, which made rare showings of Vertigo into legendary events. Universal acquired the entire collection after the director's passing and gave a number of them a limited release in 1983 — but in pale Eastmancolor prints, with Universal logos slapped on the front. After Robert Harris's fine restorations of Vertigo and Rear Window we've enjoyed very good Blu-ray encodings of the four Hitchcock classics in this set — I've played my copy numerous times.
Now the The Alfred Hitchcock Classics Collection makes the jump to Ultra HD quality, with resolving power that's a multiple of standard Blu-ray. I'll do an admiring pass-by remembrance of this quartet of masterpieces, and then try to give an impression of how they look when upgraded to 4K.
A general statement about Hitchcock films: when I really like a movie I'll watch it so many times that I can no longer appreciate it fully.  Singin' in the Rain, The Wild Bunch, Taxi Driver — I need to let all of those sit for five years before I see them again. They're already so internalized that I can close my eyes and screen them on the inside of my eyelids. But Hitchcock's better pictures don't exhibit that problem as strongly. They're so visually dense, with star performances so rewarding, that that's yet to happen for me with any of them.
---

Rear Window
1954 / Color / 115 min.
Starring James Stewart, Grace Kelly, Wendell Corey, Thelma Ritter, Raymond Burr, Judith Evelyn
Cinematography Robert Burks
Art Direction Joseph MacMillan Johnson, Hal Pereira
Film Editor George Tomasini
Original Music Franz Waxman
Writing credits John Michael Hayes from a story by Cornell Woolrich (William Irish)
Alfred Hitchcock's subjective-objective directing style gets a practical workout in this superb audience-pleaser. Russian director and theorist Kuleshov preached that the CUT between a person Looking and a thing Seen is the key to cinema. Hitchcock refines that equation with a full feature about things observed, things not observed, events anticipated and events mis-read. A man succumbs to the temptation to snoop on his neighbors — who in a set designers' brilliant construction are arrayed before him as a series of inviting windows. The more he looks, the more his imagination takes over. Has he detected a crime, or has he just found the wrong outlet for his imagination?  Everyone likes Rear Window, a winner that arranges some of the best Hitchcock elements in a sophisticated package: morbid humor, teasing sex, hand-wringing suspense, and cinematic daring.
Convalescing with a broken leg, L.B. 'Jeff' Jefferies (James Stewart) becomes a voyeur by watching the neighbors from his apartment window. Jeff openly encourages his nosy nurse Stella (Thelma Ritter) and his elegant girlfriend Lisa Fremont (Grace Kelly) to join him, but they resist his game of peeping at the neighbors and giving them nicknames. Miss Torso (Georgine Darcy) dances around in skimpy costumes. A songwriter (Ross Bagdasarian) agonizes over his piano, a nice couple dote on their tiny pet dog, and Miss Lonelyhearts (Judith Evelyn) prepares dinners for gentlemen that never come. But then snooper Jeff begins to suspect that one of his snoopees, Lars Thorwald (Raymond Burr) has murdered his wife. Stella is eager to think the worst, and because Lisa wants to impress Jeff she also joins in the morbid enthusiasm. Personal friend police Lieutenant Thomas Doyle (Wendell Corey) scoffs at Jeff's runaway imagination. But that doesn't deter the amateur sleuths, who don't realize how much danger they're courting.

This is superior entertainment all around: great acting by a stellar cast in a tense and witty screenplay. The glamorous intrusion of Grace Kelly's fashion-plate character plays well against the tawdry story situation.
After his David O. Selznick years Hitchcock began experimenting with cinematic possibilities one gimmick at a time: the avoidance of cuts, false flashbacks, character identity swaps, even 3-D. For Rear Window he doubles down on the subjective-objective look & see construction: Jeff Jefferies looks, we see what he sees, he looks again and we compare our own reactions to his.  Jeff's situation mirrors the movie-watching experience. He has a perfect surveillance view of six or so apartments across his courtyard. His broken leg restricts his ability to 'enter the action.' Being at a physical remove doesn't inhibit his emotional involvement — which is exactly what happens to us when we react and think, 'it's only a movie.'
Jeff's choice of windows has been likened by critics Robin Wood and Raymond Durgnat to a battery of movies from which he can pick and choose, his own 'secret cinema.'  We're stuck in Jeff's living room so the windows remain rectangles within the cinema frame, reminiscent of a multiple screen experiment. His narrow view of the next street is another vertical screen-within-a-screen. The naturalness of the voyeuristic act can be felt in the urge to crane our necks to see hidden areas around the corners of these windows. Roman Polanski demonstrates this effect beautifully in his Rosemary's Baby, when we cock our heads in an effort to see suspicious background activity through a bedroom door.

Movies allow us into the private lives of strangers. Watching can be a morally compromised voyeuristic activity, if one considers morbid curiosity something to be discouraged. Hitchcock went much further with the urge to 'see more' in his horror film Psycho. As if operating on the same wavelength, Michael Powell also analysed cinematic voyeurism in his 'sick' horror classic Peeping Tom. But Rear Window's Jeff is an everyman hero, not a murderer. If the Master of Suspense can seduce the fans of James Stewart and Grace Kelly into his world of guilt and murky morality, well, all power to him.
Rear Window is surely Grace Kelly's best movie and one of James Stewart's best — he uses not one of his standard cutesy character gimmicks. We also love Raymond Burr, who seems sincerely, wearily aware of being doomed to play heavies in grim noir thrillers. The actor most in need of appreciation is Judith Evelyn, Miss Lonelyhearts. Her skilled pantomime telegraphs well from twenty yards away. She provides a pathetic contrast to Grace Kelly, trying desperately to catch a man with none of Kelly's advantages. William Castle nabbed Evelyn several years later to play a pivotal deaf-mute role in his The Tingler, an uneven horror original.
← An inset detail of the composer's loft gives us notables Kathryn Grant, Ross Badgasarian and Marla English… or at least that's the present consensus belief. The image enlarges.
---
Both the Ultra HD and standard Blu-ray discs in the set contain the fat stacks of video extras from earlier special editions. Starting twenty years ago Universal collected a seemingly endless group of interviews, trailers, various still and artwork galleries for these tentpole Hitchcock titles.  Rear Window Ethics still holds up as a superior making-of that addresses production stories and critical theory with equal emphasis. What a great list of interview contributors: directors Curtis Hanson and Peter Bogdanovich, publicist Herb Steinberg, assistant director Herbert Coleman, critic Robin Wood, actress Georgine Darcy, Henry Bumstead, Doc Erickson, restorers Katz and Harris.
The opinions on Hitch's cinematic technique are as rewarding as the boggling production facts. To build the unusual four-story giant courtyard set, Paramount allowed Hitchcock's designers to cut away the floor of a soundstage. To save time in filming, the set was completely pre-lit for four different times of day. It's also good to hear Robert Harris' explanations of  Rear Window's  unique restoration problems, with its original Eastman negative damaged by printing countless first-run copies.
---


Vertigo
1958 / Color / 128 min.
Starring James Stewart, Kim Novak, Barbara Bel Geddes, Tom Helmore
Cinematography Robert Burks
Production Design Henry Bumstead
Film Editor George Tomasini
Original Music Bernard Herrmann
Written by Alec Coppel and Samuel Taylor from a book by Pierre Boileau and Thomas Narcejac
A couple of years ago Vertigo took the top spot on a critics' list of the greatest films of all time, usurping Citizen Kane. That's opened up Hitchcock's most personal film to all the old arguments claiming it isn't even a good movie. We're told that the expensive Paramount release laid an egg on its initial 1958 run. Some audiences found it slow, repetitive, and incompetent as a mystery. Who would ever try to kill somebody that way and expect to get away with it?  The film's '7th-inning stretch' explanation of the murder plot was judged inadequate, even amateurish.
The auteur theory is now all but dead and buried but it still applies to Alfred Hitchcock. At a certain point he was able to shoot pretty much exactly the movies he wanted. While amusing himself with cinematic experiments he also seems to have exposed his personality quirks, consciously or unconsciously. Given quite a bit of attention is Hitchcock's personal fantasy preference for refined blondes that exude decorum in public but (he wished) turn into sex maniacs in private.  Vertigo mixes up Hitchcock's personal feelings about love and death and the nature of romantic obsession in a way that's both universal and profound. It focuses so singularly on an erotic fixation that normal narrative concerns (logic, realism) only get in the way. One either is or isn't the kind of viewer that can get lost in amour fou, who can embrace things like Portrait of Jennie or Shanghai Express on the basis of romantic faith alone.

Instead of exploring a technical gimmick, this time out Hitchcock decided to delve into a dark tale of erotic obsession. Vertigo came out when the majority of screen relationships were completely conventional. James Stewart's Scotty Ferguson falls in love with the fantasy incarnated by Kim Novak's mysterious siren Madeleine Ulster. His love isn't really mutual but instead becomes a self-generated obsession. He's so crazy about Madeleine that he tries to 'recreate' her by bullying another woman, a relationship that boils down to the argument, 'If you loved me, you'd do this for me…'
Vertigo understands how men can prefer exotic illusion to reality, or even a normal relationship. Poor Barbara Bel Geddes' Midge can't compete — when she tries to puncture Scotty's mania he drops her flat. Falling in love with an alluring illusion is not like loving a breathing person: Scotty is kind of a necrophile. He knows how sick he is and doesn't care … he's on a personal journey to wherever the mania takes him.
Robin Wood even called Vertigo one of Hitch's 'therapeutic' movies — is Scotty solving a mystery, curing his dizziness or succumbing to an erotic mental illness?  The original writers Boileau and Narcejac were roman noir experts specializing in twisted tales. Hitchcock lost a bidding war for their Les Diaboliques, and the pair also penned the original story for Eyes without a Face.

Perhaps a suspension of common sense is an aid to entering Vertigo's special delirium. Hitchcock at first taxes the audience with scenes in which Scotty drives in circles around San Francisco, hopefully aligning us with the detective's single-minded pursuit. That realism conflicts with little details like the non-existent steps into the water under Golden Gate Bridge, or Scotty and Madeleine's ability to park their cars in impossible places. Is Hitchcock playing with us when he allows a rear-projection to show them driving on the wrong side of a divided highway?
Craig Reardon understands why many viewers reject Vertigo. It's more than the implausible murder scheme.  They just can't believe that Kim Novak's Judy could have impersonated the intelligent and ethereal Madeleine; she just couldn't have 'been' Madeleine.  To me the 'malleability' of Judy makes a statement about women as they are and women as fantasies. If so many women need to discover 'who they are,' it's only because tradition, history and custom have raised them to become the illusion men want them to be. It's there in the glamorous titles — Judy / Madeleine's identity is a mask of makeup.
Scotty's subjective mania warps the film's visuals as in no other Hitchcock film. There's of course the refreshingly non-Freudian nightmare sequence. After Scotty's hallucinatory lust dissolves Madeleine/Judy in a shaft of greenish light, he discovers that his delirium can transport him to a different time and place. That's old-fashioned surrealism, evoking the amour fou fantasmagoria of the classic Peter Ibbetson (1934). Even though it gets my personal vote I'm not sure that Vertigo is the best fit for the #1 movie of all time. It seems to communicate best to frustrated male film critics that formed their romantic fantasies at the bijou. Is this Hitchcock's personal call for one of his exalted Hitchcock Blondes to take the hint and seduce him?
---
It's improper to discuss Vertigo without billboarding what is Bernard Herrmann's most intensely romantic music score. It takes over in the film's many dialogue-free passages, enforcing Scotty Ferguson's stream-of-delirium state of mind. The arguments about the reconstructed stereo audio are now 25 years old, but Universal did a remix for Blu-ray, some years back. Yes, some sound effects seem a little big, but that's likely because the effects have been made directional. Scotty's footsteps in the graveyard seem louder until one compares them with the original — for simple volume they're a good match.  Did any Hitchcock movie ever have a stereophonic soundtrack?
---

Psycho
1960 / B&W / 109 min.
Starring Anthony Perkins, Vera Miles, John Gavin, Janet Leigh, Martin Balsam, John McIntire, Simon Oakland, Frank Albertson, Pat Hitchcock, Vaughn Taylor, Lurene Tuttle, John Anderson, Mort Mills
Cinematography John L. Russell
Art Direction Robert Clatworthy, Joseph Hurley
Film Editor George Tomasini
Original Music Bernard Herrmann
Written by Joseph Stefano from a book by Robert Bloch
Few movies truly changed the course of moviemaking. Fewer had more influence than a certain little horror item that went into wide release exactly sixty years ago this week. One of the most talked about and written-up films of all time began as Hitchcock's personal challenge to himself. Cheap horror pix were cleaning up at the box office, even some by a director that imitated The Master of Suspense's personal appearances in his trailers. Hitch determined to beat them at their own game. Made on as tight a budget as the independents, his Psycho would be different — it would deliver real horror film shocks instead of mild haunted-house thrills.
Psycho upset applecarts all over Hollywood. Robert Bloch's gruesome story was a true-life horror that nobody in their right mind would consider filming. It had lust, madness, implied incest, matricide and mutilation. As scripted by Joseph Stefano the story structure knocked audiences for a loop, unexpectedly killing off its main character and turning the rest of the movie into a nervous game of hide and seek. We expect a knife-wielding killer granny to burst from any corner of the screen at any time. A second heroine walks into harm's way with no idea that she's fresh knife bait: "I can handle a sick old woman."

Psycho updates gothic notions of inherited evil and supernatural spells into the age of modern psychology. Many people fear death when they should fear the loss of psychological liberty. The pathetic Norman Bates has lost control of his personality. He's cursed by a back-story welter of sex and violence: a dominating parent was just too much strain on Norman's mind. He's not the only one caught in a 'personal trap.' The frustrated lovers Marion Crane and Sam Loomis struggle with financial woes. At her nothing job Marion watches a rich client 'buy' happiness for his daughter. Sam must live in the back room of his hardware store. He's weighed down by his father's debts, that stifle his life more effectively than any gothic curse.
Anthony Perkins redefined who could be a mad killer — anybody at all. After Psycho we'd fear the boy next door, not demons that go bump in the night. Norman Bates's sense of humor allows Stefano and Hitchcock to indulge a vein of morbid small talk. Disarmingly sincere, Norman has his 'normal guy' act down pat. Marion Crane never realizes what horrors await her, and neither does her tough-minded sister Lila (Vera Miles) or Lila's boyfriend Sam (John Gavin). Hitchcock dispenses with the 'official investigation' subplot by forcing us to watch the likable, confident Arbogast (Martin Balsam) walk into the same deadly trap.
Hitchcock's most taboo breaking, history-making shock scene is a murder montage that splinters a stabbing death into dozens of short, sharp edits. We're convinced we're seeing content unacceptable for 1960 — flesh-piercing stabs (no) and nudity (well, sort of). The sequence ends like a horrible joke, with death staring back at us glassy-eyed and inert. Amazing camera maneuvers communicate the desolation of murder far better than words. We follow Marion Crane's lifeblood as it is flushed down the shower drain.

Modern audiences that didn't experience Psycho in a theater can't know its impact when new… it was Big.   Lila searches the death house, finding odd statuary and a creepy depression in a bed … and then takes in Norman's room with its pitiful toys. An unhappy stuffed rabbit is the limit of despair. Lila opens a journal and reacts to what's written inside, and our imagination jumps to vile possibilities.
Composer Bernard Herrmann's music score is as powerful as any opera. The orchestrations are attuned to the shiver zone in one's spinal cord, the tingly nerves connected to the hair on the back of the neck. For the frequent passages of dialogue-free suspense, Herrmann's music plays viewers like a musical instrument, expressing anxiety when Lila backs away from menace, and bearing down when she dares to approach it. The day is gone when a large audience could enjoy Psycho together as virgin viewers. I wish I could convey the chemistry in theaters when this movie grabbed viewers by the throat.
Psycho possesses what few horror films have — genuine profundity. Critics Raymond Durgnat and especially Robin Wood made the case that Hitchcock films are the cinematic equal of great literature. As Robin Wood explains, the focus is on eyes. The 'camera eye' continually pushes forward in search of unknown horrors. The dead eyes of the stuffed birds stare without seeing; the State Trooper's opaque sunglasses make him an emotionless judge of Marion's suspicious behavior. Mrs. Bates' hollow eyes are lifeless black pits that reflect Lila's fear back in her face. Robin Wood points out the most horrible eye of all, Marion's staring pupil. It's a sympathetic eye that weeps a teardrop even after Marion is gone. It might be saying, 'What happened?' or 'I was once alive, look at me now' or 'You're next, every last one of you.'
The finale in the holding cell expresses a cosmic alienation much like the alien hotel room in Kubrick's 2001. The room is a featureless limbo that will continue forever. The real Norman is not really present: his original personality has retreated to a safe corner of his skull. His protective mother has come forward to mind the front door against all those menacing creatures outside. The only other presence is a fly, a reminder of ugliness and decay. Hitchcock has taken us to a bitter end beyond understanding. Sam and Lila have survived but feel utterly defeated. A clinical explanation for the horror isn't going to make any of it any better.
Realizing that some of his plot twists had sailed over audiences' heads, in the 1950s Hitchcock began adding a 'Hitch for Dummies' recap scene into some of his pictures. In Vertigo Kim Novak's Judy writes a confession that she never sends, as an aid to clueless audience members. In North by Northwest Leo G. Carroll shows up twice to redundantly re-state the whole plot. Psycho differs in that its exposition dump comes last… it's like a life preserver thrown to confused and frustrated audiences. Simon Oakland's minutes-long explanation of split personality dynamics is lifted directly from the 1945 horror classic Dead of Night  . . . in fact, the entire premise of Psycho is contained in the Michael Redgrave episode of that movie.  Some critics judged the psychiatrist scene deadly dull, but Hitch knew that his audience needed an opportunity to calm down. He then sends them on their way with an utterly chilling final image, a stare-down with utter madness.
---
This new edition of Psycho will be collectable for another reason — it restores a few bits of material that for fifty years had been relegated to 'rumor' status. Several 'new' shots extend three scenes by just a couple of seconds each. There is reportedly another view or two of Norman's bloody hands in the 'aftermath cleanup' scene in the motel bathroom. Second, the original finale of the 'Arbogast on the staircase' scene has been restored, adding a couple of knife stabs.
The third addition, a barely two-second cut, was more than a rumor. Around 1995 fellow film school friend Douglas Haise pointed out something he found hiding in plain sight in the Hitchcock/Truffaut interview book. I wrote it up in a 1998 DVD Savant article, and it was later covered in making-of docus in previous Psycho discs. At first we were told that this uncensored cut was from a foreign release version. The disclaimer in front of this new encoding says that the initial run of Psycho had the extra shots, but they were taken out around the time of the first TV broadcasts … 1966?
---

The Birds
1963 / 119 min.
Starring Rod Taylor, 'Tippi' Hedren, Susanne Pleshette, Jessica Tandy, Veronica Cartwright, Ethel Griffies, Charles McGraw, Ruth McDevitt, Lonny Chapman, Joe Mantell, Doodles Weaver, Karl Swenson, Richard Deacon, Elizabeth Wilson, Doreen Lang.
Cinematography Robert Burks
Production Design Robert Boyle
Film Editor George Tomasini
Written by Evan Hunter from a short story by Daphne du Maurier
European film culture took a major upswing at the end of the 1950s. Directors Fellini, Antonioni and Bergman were deified, and many reviewers now expected 'real' directors to be godlike creators of difficult-to-understand masterpieces with hidden meanings. In America Alfred Hitchcock was the most vital and active of the classic era directors still working — Hawks, Wyler, Stevens, Ford. Not long after the enormous success of Psycho Francois Truffaut began recording Hitchcock for his career interview book. Outwardly genial but secretly a highly competitive player, Hitchcock wanted to be acknowledged as 'that man who makes popular suspense thrillers' but also as a world class director, the best of them all. The audience naturally expected his next show to top Psycho, and trendy critics favored mysterious art about alienation and the human condition. Hitch would oblige both camps — but in his own way, through a shock thriller.

Hitchcock must have been tickled to have one of the top exponents of the French New Wave heap praise at his body of work. His next film seems partly a reaction to this deep-dish critical acclaim. The Birds is a weighty study of modern anxieties in the guise of an apocalyptic science fiction film. The unexplainable happens — birds rise up to attack mankind, forcing fragile humans to do some fast emotional adjusting.
These thoughts on The Birds are not original, not by a long shot. The critic that nails the meaning of this show is again the great Robin Wood, in his book Hitchcock's Films. In a nutshell, Wood's 'complacency' theory simply says that the bird attacks express the tensions between the characters. The bizarre sci-fi bird revolt knocks us from our cozy privileged perch. Peace and security aren't an entitlement, but in normal life we expect them to remain the status quo. Hitchcock and Hunter suggest that such complacent illusions can vanish in a flash. Anxiety circa 1963 was commonly traced to the atom bomb, but The Birds is more universal in its view. Chaos never erupts from an expected direction. Beautiful as it may be, the world is capable of dealing out merciless destruction and ruin that have nothing to do with moral values. We see it every night on the national news, and we wonder — 'it's always someone else losing everything. When will it be me?'
Does that mean that society is no longer 'complacent?' No, I think we have a universal capacity for complacency.  We have dramatic, unprecedented visions of apocalypse all around us. As I write this I have just received an un-Photoshopped photo from my daughter up North, who reports that smoke from California fires miles away from her have blotted out the mid-morning daylight. (The image enlarges. → )  That's a Rod Serling level of weirdness. What's next, a rain of toads?  Extraordinary & disturbing events this year are so routine that if masses of birds began attacking mankind I'm not sure we'd even blink. 2020, Chaos is thy name.
Daphne du Maurier's original story barely has a plot; it's mostly the nervous thoughts of a family under siege, trying to come to grips with the unexplainable — why are birds attacking people?  Hitchcock's adaptation is the ultimate Shaggy Dog movie, a gripper that doesn't confect a tidy resolution for life's unknowables. In this case that's a good idea — any rational explanation for the 'bird war' would be ridiculous. Hitchcock toys with audience expectations, teasing us with seemingly irrelevant business-as-usual details. We follow the self-possessed, slightly snooty heiress Melanie Daniels (Tippi Hedren) for forty minutes wondering what's relevant and what isn't. Will the solicitous Richard Deacon lunge at her in a hallway?   Will the lovebirds in her sports car suddenly transform into monsters?  Why is Melanie's coy effort to captivate attorney Mitch Brenner (Rod Taylor) delaying the Bird Havoc we were promised,  whatever that may be?  Something tells me that Hitchcock sat through L'avventura wondering when the hell something was going to happen. He then thought, 'I can play this game too.' His carry-over reputation from Psycho would keep his audience in suspense almost indefinitely.

Unlike Antonioni, Hitchcock delivers what his audience came to see. The most violent shocks in his film career splatter the screen with a barrage of special effects. The mass bird attacks are still kinetic wonders. They ignore typical thriller movie pacing: one bird attack set-piece is followed almost immediately by another even more ferocious assault. Masterful subjective suspense makes us experience the dread of investigating dangerous rooms. To a nervous middle-aged woman, a row of broken teacups is a red flag for CHAOS.
The Birds experiments with graphic gore. It is also Hitchcock's most extravagant spectacle, with many wide shots that emphasize the birds' command of large spaces and vast landscapes… we can see for ourselves that no cavalry is coming to the rescue. The masterful soundtrack demands our full concentration, as there is no conventional movie score to tell us how to react. Certain kinds of viewers will be pulled deeper into this thriller than any of the others.
The character study in the Brenner house is not meaningless filler but a rich reading of conventional people under stress, revealing their strengths and weaknesses. Hitchcock encourages us to look for cause-and-effect patterns. Is Melanie somehow responsible?   The attacks begin with her brash intrusion, bringing La Dolce Vita with her from that Roman fountain she jumped into (with Antonioni?). Maybe she is a witch, as the hysterical woman in the diner screams.

That diner scene stands out as a marvelous self-contained one-act. In Hitchcock, appealing to the general public is just as pointless as seeking help from the police. Ordinary people, some of them strangers, talk and argue across purposes. Like horror characters that ignore the clear evidence of vampires, the diners are too immersed in their private affairs to rally effectively against the threat. Unlike a Bertolt Brecht play, no common bond for meaningful action is formed. Mitch Brenner and Melanie Daniels will have to fight the bird war on their own.
Hitchcock's most 'auteurist' shot is taken from a locked camera position (?) high above Bodega Bay as hordes of seagulls descend to attack Main Street. People scurry like ants with their anthill on fire. Does the God's Eye View imply that the birds are a divine plague sent to torment humankind?   The birds represent everything that batters at human tranquility. We have no answer for why every bird attack seems to follow Melanie, as if to prevent her from joining the Brenner family. The innocent Annie dies protecting children. The admittance of the lovebirds into the getaway car can be explained to keep little Cathy's nerves under control, yet it remains a thematic mystery.
My steadfast memory from when I first saw The Birds — by myself at age eleven — is that its final shot had no 'the end' title, only a small Universal logo that faded up in an upper corner before the fade-out. Hitchcock's magic spell certainly worked on me — I sat staring at closed curtains for a couple of minutes, trying to understand it all. When I stepped out into downtown San Bernardino the whole world seemed to have changed. That's just the effect that gave Hitchcock nights of satisfied sleep, no doubt.
---

In its day The Birds was a nervous roller-coaster ride comparable to Spielberg's  Jaws. It remains so for this viewer. The rich color and widescreen framing have always been flawless, as we follow Hitchcock's careful sense of territory in the town of Bodega Bay. Bernard Herrmann is credited as a special sound consultant. The specially processed electronic audio track is particularly interesting to study — little expressionistic audio tones sneak in here and there, and they are quite unnerving.
The docu extras are particularly good for this title, mainly because there are so many clips to show, of incomplete effects and Tippi Hedren's screen test. She seems to have been chosen expressly because she projected  a surface with no specific deeper personality. A professional model knows how to follow precise direction. Hitchcock wasn't looking for interpretive emoting; he wanted to create much of Hedren's performance with montage.
When I revisit The Birds I get to re-experience my childhood fear experience. I also respond to Hitchcock's movie as one of the best apocalyptic stories ever, one in which the existential threat sneaks up on ordinary people, overturns lives and wrecks everything we see. Other 'animal revolt' movies tend to be trite or incompetent, as with the nearly identically-themed but woefully undercooked The Beast with a Million Eyes. Honorable Mention in this subgenre is well-earned by Saul Bass's Phase IV, however.
The one clunky idea in Hitchcock's movie is a purposeful quote from the Russian montage hall of fame: the three 'still' shots of Melanie reacting to the gasoline explosion. The presumed intent is to make Eisenstein's rising Lion statues from Battleship Potemkin work in a modern narrative context. But the effect seems artificial. I don't think we are fired up enough by that stage of the bird siege to identify with Melanie's 'frozen' state of fear.
---

Universal Pictures Home Entertainment's Ultra-HD + Blu-ray of The Alfred Hitchcock Classics Collection Ultra HD doesn't change the experience of the movies — they're always good — but it will bring you back to your big screen memories, if you were lucky enough to see good prints first run or in revivals. The set comes in an elaborate book-like fanfold case with eight disc sleeves, a UHD and Blu-ray sleeve for each title. They're pretty tight coming out so one must have some patience. What with the multitude of extras encoded in both formats, Universal has no added booklet or pamphlets. For Ultra HD connoisseurs the playback is key, so set some time aside to make sure that your audio and video settings are where they should be. Isn't the home theater revolution swell?  We are now our own theater managers, ushers and projectionists. We maintain the expensive equipment to mount quality presentations. After you've finished your theater management chores, make sure to enjoy the movie.
Newly re-scanned for 4K, all the films look better than we've seen them on home video, with the caveat that they range from 58 to 66 years old, and some aging shows. Rear Window needed the most work; it's restoration was in part a rescue and it shows some coarse film grain at times. Shot in the oversized VistaVision format, Vertigo is the most impressive picture in the collection. With the exception of a few scattered problem shots, it makes the best use of the UHD properties. The color is so vibrant that it initially takes a moment for us to adjust — it's only strange because it's more 'real' than we expect. The other two shows filmed in straight 35mm end up with slightly more grain — but we know we're watching something richer than Blu-ray.
One wouldn't believe that Psycho was made by a 'budget' TV crew, as its precise B&W visuals communicate a very specific experience. The interior of the Bates house captures the dry feel of desert houses that have baked under the sun for decades. I knew a house like that… after a while the flowered wallpaper patterns seemed to crawl on their own.
I wasn't put off by the vibrant Ultra HD experience for The Birds, but my color expert thought it was a trifle more muddy than he expected. Hitchcock sure loved the central California coast. The effects are so good that the extra resolution doesn't make them any less effective. I've always like the animated wipe in the first scene, that segues from the big square in downtown San Francisco directly to the Universal back lot.
For the record, I popped in three of the four new Blu-ray versions to compare to the old Blu-rays. Psycho of course has the newly mastered extended cut, but the old Psycho cut is a good match for the earlier Blu-ray release. The menu on The Birds is identical — it even adds the same music cue for this scoreless feature — so I think purchasers shouldn't buy with the idea that the Blu-ray versions will be updates… again, except for Psycho.
A final note: Blu-ray owners wishing to purchase only the restored cut of Psycho, put your pitchforks and torches away — Universal is concurrently releasing a stand-alone Psycho Blu-ray with both versions of the film, called a 60th Anniversary Edition. The presence of the two versions is mentioned only on Amazon's image of the disc's back cover.
Reviewed by Glenn Erickson
---
The Alfred Hitchcock Classics Collection
Ultra HD + Blu-ray rates:
Movies: Excellent
Video: Excellent
Sound: Excellent
Supplements: Each title, on both disc formats, comes with an extensive gallery of making-of featurettes and docus, plus all manner of special featurettes, stills, advertising art and trailers, TV spots, etc..
Deaf and Hearing-impaired Friendly? YES; Subtitles: English (feature only)
Packaging: Four Ultra HD discs and four Blu-rays in fanfold disc sleeve holder, with illustrated pages.
Reviewed: September 9, 2020
(6344hitc)

Visit CineSavant's Main Column Page
Glenn Erickson answers most reader mail: cinesavant@gmail.com

Text © Copyright 2020 Glenn Erickson