The tough guys in Yves Boisset's crime drama answer revenge with revenge, and Michel Bouquet's rogue cop commits outrageous acts of lawlessness to nail his partner's killer. The French censors were up at arms over Boisset's slight to police honor, yet the subject isn't corruption — everything is 'honor and decency.' A fine gallery of Gallic thugs fills out the cast; both they and the attitude toward law and order are a step beyond Jean-Pierre Melville, but not an improvement. With standout work from Michel Constantin, Théo Sarapo, Henri Garcin and Bernard Fresson.

The Cop aka Un condé
Blu-ray
KL Studio Classics
1970 / B&W / 1:66 widescreen / 98 min. / Street Date September 6, 2022 / available through Kino Lorber / 24.95
Starring: Michel Bouquet, Françoise Fabian, Gianni Garko, Michel Constantin, Théo Sarapo, Henri Garcin, Anne Carrère, Bernard Fresson, Pierre Massimi, Roger Lumont.
Cinematography: Jean-Marc Ripert
Film Editor: Albert Jurgenson, Vincenzo Tomassi
Original Music: Antoine Duhamel
Written by Yves Boisset, Claude Veillot dialogue by Veillot from the novel by Pierre-Vial Lesou
Produced by Edmondo Amati, Véra Belmont
Directed by Yves Boisset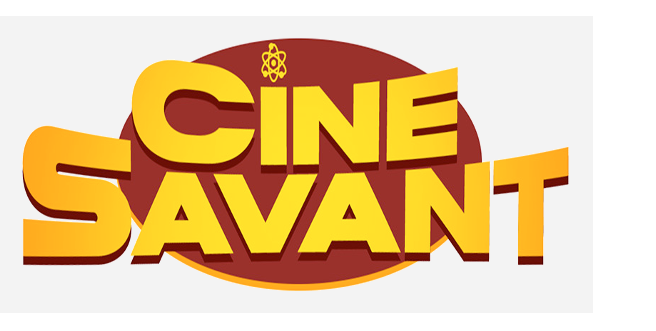 This quality police thriller is often mentioned in the same critical breath as Dirty Harry. Although both are about cops that bend the rules, there's no real comparison. Clint Eastwood's Harry Callahan is a figment of the reactionary imagination, a cop convinced that liberalism is destroying America. Don Siegel's movie loads the deck so that we cheer Harry's every act of violence.
Gee, do you think the title is generic enough?
The not-bad French genre director Yves Boisset adapted The Cop aka Un condé from a book by the author of what became Jean-Pierre Melville's classic Le Doulos. That insightful thriller was about an unscrupulous informer who cheats the cops and betrays his confederates. Un condé is a much more schematic tale about honor and revenge. Crooks gotta do what crooks do, and when one's buddies are wronged vengeance is a must. The fun comes when a highly disciplined police inspector decides to skip the rules entirely, to enact his own extralegal revenge scenario.
As is explained in the disc's audio commentary, Un condé ran afoul of the French censors for its unrelenting violence and its insult to the honor of the French Police. Films exhibited in France require official approval, and the authorities threatened to deny the film an exhibition permit. Director Boisset reportedly trimmed some details and re-shot a torture scene, to save his producers from financial ruin.
I don't think what we're shown is the uncensored version. Our torture victim, pictured on the left just below, never appears in the condition of the reference photo on the right. Perhaps the censors were leery of images depicting a policeman doing what the 'French Gestapo' had done 30 years before. But French crime movies had touched on that theme before. The connection was made explicit in Jacques Becker's 1954 Touchez pa au Grisbi — one of Jean Gabin's 'good' crook friends hints that they did work with the Gestapo.

When Roger Dassa (Pierre Massimi) refuses to sell drugs in his nightclub, he's murdered by the bodyguards of crime lord Tavernier, aka 'The Mandarin.'  The bodyguards are led by Georges Duval, aka Georgy Beausourire (Henri Garcin). They follow up that outrage by beating Roger's sister Hélène (Françoise Fabian of My Night at Maud's) to a bloody pulp.
Revenge for Robert Dassa comes in the form of a major gangland rub-out. Dan Rover and Raymond Aulnay (Gianni Garko & Rufus) were Roger's buddies on duty in Africa; Dan uses Raymond as an alibi so that he and the trusted hit man Viletti (Michel Constantin of Le deuxiéme souffle) can assassinate The Mandarin. The killing takes place in an elevator. The Mandarin's bodyguards are nearby, as are Inspectors Favenin and Barnero (Michel Bouquet of The Bride Wore Black & Bernard Fresson of French Connection 2). A policeman is killed in the rooftop chase that follows, a loss that makes Inspector Favenin blow a fuse. He informs the Commissioner (Adolfo Celi) that he's going after the killers, and that he's going to get them 'his way.' The Commissioner lets Favenin proceed, with the caveat that he's on his own: the career-minded Commissioner will personally disavow Favenin if things go bad.

The thin story is bolstered by characters that hold our attention — the actors create vivid genre types. Gianni Garko's semi-noble best buddy is the weakest of the bunch. He's in love with Hélène Dassa, but of course ignores her pleas to let well enough alone, to let the police do their jobs. Rufus's Raymond Aulnay is as loyal a cohort as one can imagine; the movie goes against the norm by not using Raymond as a disposable nice-guy victim.
The main bad guys are a slimy pair of thug bodyguards. Henri Garcin's Beausourire   (↑ above right)    wears the perfect insolent expression when smashing Hélène's face, or staring down the cops. His sidekick Lupo (Théo Sarapo of Judex) is more easily manipulated by Favevnin's ruthless inspector.
The most interesting 'good' crook is Viletti, an honorable pro with a craggy face. Viletti is unfazed  even when a gun is pointed at his heart. The film's best scene is a showdown in which some terse philosophy is traded. Viletti refuses to be typed as a vermin cop-killer: he thought he was shooting at Beausourie, not the police. Viletti also argues that in terms of life choices, the cop-victim was responsible for his own death: he knew he was in a dangerous job that might leave behind a widow and orphans.
The showdown scene will remind Sergio Leone fans of Tuco Ramirez's admonition from The Good, The Bad and The Ugly, the one about 'talking' when one should be 'shooting.'

That brings us finally to Michel Bouquet's utterly ordinary-looking Favenin, the most unlikely candidate ever for vengeance-seeking rogue cop status. Favenin dispenses with lawful procedure altogether. He accosts suspects without a warrant and takes advantage of their assumption that he'll behave in a legal manner. Favenin murders men and extorts cooperation from others by threatening to frame them; he also uses torture. Frustrated 'silent majority' Americans cheered Dirty Harry's Harry Callahan when he shot crooks in cold blood, and when he told his superiors where to head in. Bouquet's Favenin is less political and more philosophical. He ignores the rules so he can clean house; he doesn't discriminate between the nasty crooks and the 'good' ones like Viletti and Dan Rover.
When Favenin gets his personal revenge out of the way, he plans to turn himself in. He's a reactionary convinced that he's on a noble mission. He figures on justifying his actions by proudly taking responsibility. He hasn't really done any good for anyone, even if he gallantly plans to let Hélène off the hook.

We're supposed to like Hélène and Dan Rover because they do things like care for a sick horse. Virtuous or not, they still make for an uninvolving love interest. Although that leaves nobody to cheer for, the mechanics of Favenin's crooked tricks are intriguing on their own.
The Cop is touted as a neo-noir in the tradition of earlier hardboiled French crime greats, but director Yves Boisset isn't in tune with the old semi-romantic crime tradition. The flat lighting and no-frills scene blocking purposely avoid the stylization of the older filmmakers Jean-Pierre Melville, Jacques Becker and Claude Sautet. The narrowly-sketched world on view feels restricted, not purposely minimalist. The characters are rather cramped for context as well. We do see a spouse or two, and good use is made of Raymond Aulnay's telling his young son never to trust a cop of any description. Aulnay is apparently a political radical — Favenin takes note of a protest poster, and checks out one of Aulnay's books.

There's also not a lot of visual context. Most of the time director Boisset uses standard coverage, framing tight around the actors. The movie is by no means cheap for locations, but we don't get much of a feel for some of them.
Noir isn't meant to be Pitch Black.
More than a few scenes are filmed so darkly that we can barely see what's happening. The audio commentary mentions something about expressionist  'John Alton lighting,' not a bit of which is on view. The Cop is the antithesis of John Alton: the lights are either on (high-key) or off (where are we?). The show compensates with its smart character confrontations, and in isolated action pieces. The characters show their true colors in some dynamic one-on-one showdowns, and in the overkill massacre in the glass elevator.
The show is of course a tour-de-force for actor Michel Bouquet. He's not at all physically imposing, yet he works up a rich, deep streak of creative treachery. You know what they say:  'Trust a cop, maybe, but never, never trust a Frenchman.'  *
---

The KL Studio Classics Blu-ray of The Cop aka Un condé is a fine encoding of this good crime meller. The image likely reproduces the film's original look, which is dark and cold. Does the sun never come out?  Dan Rover's horse farm has a chilly almost-winter feel. We certainly accept the choice to 'make nothing look pretty,' but the result will not be remembered for striking images or formal graces — just the vivid characters.
The audio commentary by Kino's crime, cult and fantasy experts Howard S. Berger, Steve Mitchell & Nathaniel Thompson gives us quite a bit of information about everyone concerned with the film, as well as considerable personal input, the kind of observations and opinions that give the track a conversational feel. The audience for audio commentaries either expects academic brilliance or simply a good listen, and these fellows give some of each. I was amused when one spokesman (Berger?) explained that the show sees several clever human dummies used for violent falls, etc.. To tell the truth, the dark lighting often makes it difficult to know what we're looking at — in some shots they could have substituted anything.
Reviewed by Glenn Erickson
---
The Cop aka Un condé
Blu-ray rates:
Movie: Good
Video: Excellent
Sound: Excellent
Supplements:
Audio commentary with Howard S. Berger, Steve Mitchell & Nathaniel Thompson
Trailer
Deaf and Hearing-impaired Friendly? YES; Subtitles: English (feature only)
Packaging: One Blu-ray in Keep case
Reviewed: September 11, 2022
(6801cop)
*   Actually, I've never heard anybody say any such thing. What a despicable thing for a reviewer to write.

Visit CineSavant's Main Column Page
Glenn Erickson answers most reader mail: cinesavant@gmail.com

Text © Copyright 2022 Glenn Erickson