Alfie (1966) + My Generation
Move over, Angry Young Men: Alfie Elkins leverages class resentment and killer good looks to become a ladies' man extraordinaire… in his own eyes. Michael Caine was born to play Bill Naughton's smooth-talking, responsibility-dodging cad's cad. Alfie mistreats a glorious lineup of actresses — Julia Foster, Jane Asher, Vivien Merchant — and Shelley Winters is hilarious as the widow who has his number. Will Alfie maybe develop a conscience?  The two-disc special edition shares a double bill with My Generation, a highly entertaining Swinging London documentary hosted by Michael Caine. Being kind doesn't make one a fool, Alfie.

Alfie + My Generation
Blu-ray (Region-Free)
Viavision [Imprint] 41
1965 / Color / 2:35 widescreen / 112 min. / Street Date June 2, 2021 / Available from Viavision / au 64.98
Starring: Michael Caine, Shelley Winters, Julia Foster, Jane Asher, Vivien Merchant, Millicent Martin, Denholm Elliott, Alfie Bass, Graham Stark, Eleanor Bron, Shirley Anne Field, Murray Melvin, Sydney Tafler.
Cinematography: Otto Heller
Art Direction: Peter Mullins
Film Editor: Thelma Connell
Original Music: Sonny Rollins
Original Song: Burt Bacharach and Hal David
Written by Bill Naughton based on his play of the same name.
Produced and Directed by Lewis Gilbert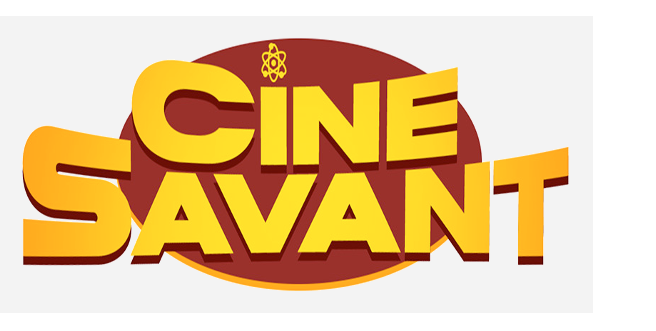 Alfie was cool beyond words in 1966 or 1967, the first time I saw it. Michael Caine was the best thing to come from England since the Beatles, an original film personality who scored three international hits in a row. Cy Endfield's Zulu was a massive 70mm epic, Sidney J. Furie's spy film The Ipcress File held its own against 007 mania, and this very English slice of theatrical naturalism slayed us with its cruel honesty about unfair relationships. To get the most superficial element out of the way first, we Californians were also impressed by the title song, Burt Bacharach and Hal David's most moving composition. The top-40 hit has helped keep Alfie alive ever since.

For us junior high kids ANY movie from England was desirable even if we didn't understand all of the dialogue. The story of Alfie Elkins was a teaching experience for a raw fifteen year old accustomed to seeing more glamorous movie romances. We thought that once people fell in love it was all downhill from there. Playboy had made romance a simple problem of materialism; all one needed was a good job, a sports car and one of those fantasy pads seen in the photo spreads (always with a fancy stereo system with a tape deck).
The self-styled rogue ladykiller Alfie Elkins has advantages other men would die for — a fast wit, easy charm and looks that turn heads. And no shortage of self-confidence. Alfie is quick to assure us that he knows how everything works. He can't understand why everybody isn't smart like him. He's also fundamentally dishonest. Playwright and screenwriter Bill Naughton (The Family Way) lets Alfie seduce us too, but our comfort with his easy, selfish ways doesn't hold very long.
The movie has a realistic on-the-street London feel but adds the theatrical conceit of having Alfie Elkins (Michael Caine) frequently break the fourth wall. Alfie continually brings the audience into his confidence. He offers self-centered opinions on any subject at hand while boasting about the way he handles himself with women. Alfie's main concern is the maintenance of his love life; his job as a chauffeur also seems a good way to meet women. When we first meet Alfie he's keeping a live-in girlfriend, Gilda (Julia Foster) to clean house and do the cooking. But he frequently sees a married woman on the side for 'recreation' — Siddie (Millicent Martin). Can some men really get away with everything?  Alfie refuses to take responsibility for anything or anybody. Gilda eventually becomes pregnant and has his child. But he rejects the idea of marriage even after he develops possessive feelings towards his son. Gilda begins to take seriously the unexciting but sweet Humphrey (Graham Stark), a busman who'll accept her with no strings attached.

Alfie projects masculine arrogance yet is also a fussy hypochondriac. He shows his essential cowardice when an X-ray mandates a stay at a sanatorium, where he of course is popular with the nurses, especially Carla (Shirley Anne Field). Alfie also makes amorous contact with Ruby (Shelley Winters), a wealthy widow who craves the attention of younger men. Later on Alfie takes in a runaway from the North, Annie (Jane Asher of Masque of the Red Death). Annie's a super homemaker but Alfie treats her like a servant. She puts up with his emotional abuse until he begins using her as an easy target for his petty grievances.
Alfie is as solid a refutation of 'swinging lifestyles' as ever was. It came along at a good time to show up the hedonistic Hugh Hefner philosophy for the garbage it was and is. If The Apartment convinced us that being a 'mensch' is important, Alfie shows the harm done in the name of amorous freedom. Alfie affects a pose of of success but there's nothing particularly stylish about his social life. The women he pursues are not celebrities or even raving beauties. He's a predator: he chases married strays that have more to lose than he does, and preys on inexperienced, pliable girls that he can dominate. It's as if he's competing for swine of the year.

Alfie indeed thinks he's God's gift. He arranges his personal life the same way he scams little rip-offs ('fiddles') at his job — whatever he can get away with, is just fine. He rationalizes the cheating, lies and manipulations with claims that he's doing his women good, like they're little animals in cages. A casual liaison partner like Siddie seems capable of protecting herself, mainly because she already has a man who loves her. But the loyal live-in girls get their hearts broken. Gilda eventually chooses to work for happiness with a man that can respect her. We hope that the sincere, faithful Annie doesn't carry her grudge against Alfie into her future relationships.
Life eventually forces Alfie to face up to the harsh consequences of his cavalier lifestyle. He thoughtlessly seduces Lily (Vivien Merchant), the wife of a fellow clinic patient. He does it almost for practice, a tryout run after a month or two in hospital. Alfie doesn't care that his recklessness can destroy Lily. Vivien Merchant's touching performance earned her an Oscar nomination. The actress's personal story is even sadder.

To his horror, Alfie discovers a terrible secret about himself. It takes a major shock to make it happen, but he finds that he can feel shame, guilt and remorse. Our cock of the walk also doesn't realize that handsome young studs also have expiration — and that women can be 'users' as much as men. Ruby teaches him that lesson in spades. The film's ending is mysteriously low-key. What has Alfie learned and what lessons is he still refusing to absorb?  Is he only temporarily alone, or is his new hangdog attitude evidence that he doesn't feel fit to be with a woman?  Alfie admits to us, "But I haven't got my peace of mind" but does that statement really indicate a desire to atone?   Alfie hasn't reached any conclusions — he still asks. "What's it all about?"
Lewis Gilbert's direction is smart and assured. Now best known for his cash-in assignments on James Bond films, Gilbert began making smart entertainments in the late 1940s. I reviewed his early Joan Collins picture Cosh Boy last year, and Gilbert did good work on Carve Her Name with Pride, The Admirable Crichton and Sink the Bismarck!  The director stages his scenes in a way that minimizes theatrical speechifying, and he gets high marks for his handling of Alfie Bass (The Fearless Vampire Killers), Sydney Tafler (It Always Rains on Sunday), Murray Melvin (A Taste of Honey) and Graham Stark.
As Alfie's conscientious doctor, the marvelous Eleanor Bron limits her performance to a few tolerant expressions. Lewis appears to avoid prolonged camera exposure to Shirley Anne Field, who has high billing but relatively little screen time. Production still photos suggest that a more explicit hospital-bed encounter with Field's nurse was excised.

A key traumatic scene succeeds thanks to Denholm Elliott's wary, defensive back-alley doctor, a man who must put criminal caution ahead of patient comfort. The doctor's indifference and Alfie's eagerness to escape discomfort make poor Lily seem the loneliest woman in the world. Michael Caine's most intense, tightest close-up is a high point of 1960s film drama.  His remorse and Lily's ordeal are harrowingly effective. The political implications of that scene are dynamite, and remain so, fifty-five years after the film was first released.
When strutting his stuff Alfie claims there's a little of him in every man. I don't know what women think when they watch Alfie but I know that reasonable men ask themselves, 'was I honest and fair to the women in my life?  If they even remember me, would their thoughts be kind or bitter?'  If a guy watches this show and comes away thinking of Lily or Annie, 'that's their tough luck,' I don't want to know them. The few unreconstructed  Alfie's  I've known are old men now, and they're all miserable bastards.
---

Viavision [Imprint]'s Blu-ray of Alfie is a fine Paramount encoding of this '60s classic, a prime winner from the days when us Yank teens believed that everything out of England was Class Goods, cultural gold. Camera ace Otto Heller also filmed Caine's The Ipcress File and is responsible for the memorable visuals of films as varied as They Made Me a Fugitive, His Majesty O'Keefe, The Ladykillers, Peeping Tom and The Curse of the Mummy's Tomb. Alfie was filmed in half-frame Techniscope, with spherical lenses that permit more natural lighting on nighttime streets than would a full 35mm anamorphic format. The HD scan shows very little grain and colors are quite handsome.
The standout jazz score by Sonny Rollins is one reason Alfie hasn't dated — the lead saxophone gives Alfie a 'tom cat' accompaniment. Instead of rock music we're treated to a rough band in a working-class bar — where a fight breaks out. Thelma Connell's smart editing uses abbreviated cuts for time transitions but doesn't go all out with New-Wavish effects. Neither are we given the graphic playfulness-for-its-own-sake of Richard Lester's A Hard Day's Night and the somewhat similarly-themed The Knack… and How to Get It.
The film sends the audience out on a high note with its splendid Burt Bacharach/Hal David title song. The film's credits are a breezy montage of blurred photos of some of the key creative contributors. The design certainly has legs — it will remind viewers of forty years or so of cast introduction titles for TV's Saturday Night Live.

Cher sings the title tune and quite well; I understand that singer Cilla Black's version was heard on film prints in the U.K.. Ms. Black's original is a killer track, especially as heard in this tape of the recording session. Barbra Streisand is never quick with compliments for other singers, but she often said that Cilla Black's Alfie was something that moved her deeply, that she couldn't improve upon. Here's a second recording.
The special edition gives Alfie a full commentary by BFI curator Jo Botting and Melanie Williams, a Professor of film studies at the University of East Anglia. They have a wealth of detail to relate, such as the changes made to the script to include the American star Shelley Winters — we're told that Ruby was originally a 'cockney made good.' Kat Ellinger's audio essay does the foundation work explaining the roots of the English new cinema in TV and the theater. By the time she gets to Alfie Elkins we've been given a concise history of British film in transition. Alfie is not exactly an 'Angry Young Man' but he's a variation on the notion.
We're also given a video appreciation by journalist and historian Matthew Sweet, who discusses the background of the play and various actors who played him on the stage, such as John Neville and Terence Stamp. Sweet also examines the nature of Alfie's speeches directly to the audience. Mr. Sweet's comments are excellent, especially when he asserts that author Bill Naughton did not conceive of Alfie as a contemporary characterization (although the Alfie type is surely timeless). When Michael Caine met the author he was surprised to learn how old he was.
Lewis Gilbert is the subject of an extended video interview from 1995; the original trailer sells the film as a straight sex comedy. In 1966 we didn't lump Alfie in with racy fare like What's New Pussycat … but we knew its subject matter was truly adult.
---
Viavision's fancy special edition box is actually a two-film set. The second show on its own disc is the welcome 2017 documentary My Generation, by David Batty. Part-produced by and hosted by Michael Caine, it's a free-flowing look at the London scene of which Caine was a major participant. It tells some of Caine's career story as one facet of a Swinging London enjoyed by an In Crowd of successful creative trend-setters — rock stars, actors, models, artists.
Caine explains that he was the last of his group of young actor friends to become film stars, while London exploded with personalities enjoying fantastic nightlife. We hear from Roger Daltrey, David Hockney, Jean Shrimpton, Donovan, Paul McCartney, Marianne Faithful, Mary Quant and even Twiggy, all of whom have fresh thoughts about their experience. The big societal change is that for the first time, working-class Brits were at the forefront of entertainment and the arts.
The editing is liberating and fresh, as are the music choices — the Stones, the Beatles, The Kinks, The Who. I recognized one or two segments (Julie Christie's dialogue bite, for instance) lifted from the 1968 documentary Tonite Let's All Make Love in London. It's very enjoyable, and great nostalgia for us Californians that experienced England Madness 3rd hand, mostly on AM radio.
My Generation receives some equal opportunity attention through a video piece with its director David Batty. A longform Michael Caine career interview is present as well, called Michael Caine: Breaking the Mold.
Reviewed by Glenn Erickson
---
Alfie
Blu-ray (Region-Free) rates:
Movie: Excellent
Video: Excellent
Sound: Excellent
New Supplements: Commentary with Jo Botting and Melanie Williams, Audio essay with Kat Ellinger, video appreciation by Matthew Sweet; Interview with My Generation director David Batty (2020).
Archival Supplements: Video Interview with Lewis Gilbert at the London National Theatre (1995); Michael Caine: Breaking the Mold (1994) documentary; Trailer
My Generation (2017) feature documentary by David Batty.
Deaf and Hearing-impaired Friendly? YES; Subtitles: English (feature only)
Packaging: Two Blu-rays in Keep case
Reviewed: June 16, 2021
(6513alfi)

Visit CineSavant's Main Column Page
Glenn Erickson answers most reader mail: cinesavant@gmail.com

Text © Copyright 2021 Glenn Erickson