This meticulous docu-drama is still the best show about the Titanic, the awesome disaster that has never lost its grip on the imagination. Roy Ward Baker leads an enormous cast of Brit character actors through 2.5 hours of true-life terror in the icy Atlantic — Kenneth More, Honor Blackman, David McCallum, Laurence Naismith, Anthony Bushell. No stupid subplots and no insulting anachronisms, just an awful sinking death trap and 1600 passengers facing the freezing water. [Imprint] brings some new extras to the mix, too.

A Night to Remember
Blu-ray
Viavision [Imprint] #135
1958 / B&W / 1:66 enhanced widescreen / 123 min. / Street Date June 29, 2022 / Available from / 39.95
Starring: Kenneth More, Honor Blackman, David McCallum, Laurence Naismith, Anthony Bushell, Alec McCowen, John Cairney, Michael Goodliffe, Ronald Allen, John Merivale, Jill Dixon, Kenneth Griffith, Frank Lawton, Tucker McGuire, Ralph Michael, George Rose, Joseph Tomelty, Jack Watling, Michael Bryant, Bee Duffel, Thomas Heathcote, Andrew Keir, Jeremy Bulloch, Desmond Llewelyn, Derren Nesbitt, Beth Rogan, Norman Rossington.
Cinematography: Geoffrey Unsworth
Art Director: Alex Vetchinsky
Film Editor: Sidney Hayers
Original Music: William Alwyn
Screenplay by Eric Ambler from the novel by Walter Lord
Executive Producer Earl St.John
Produced by William MacQuitty
Directed by Roy Ward Baker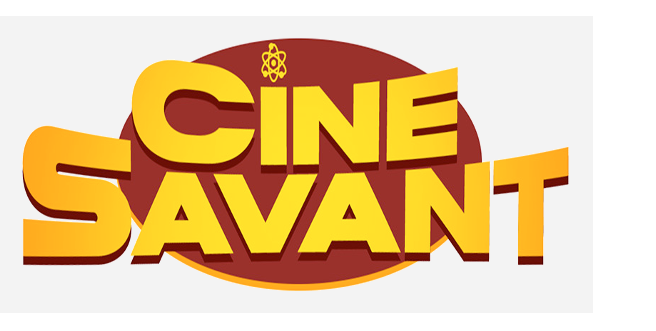 Memo to self: when editing a fan cut to make the 'perfect' movie about the sinking of the Titanic, simply lift some handsome digital special effects from the 1997 version, make them B&W and drop them over as many shots in this film as one can!
We're told that by the middle 1950s, the fate of the Titanic had largely faded from the public memory, as had many world events that had preceded World War One. 20th Fox's very good 1953 production Titanic with Barbara Stanwyck focused on the fictional situation of a husband (Clifton Webb) trying to save his marriage. It's also important not to forget the impressive German version overseen by Joseph Goebbels during WW2. It claimed that the calamity was caused by corrupt, arrogant Brits; the only humane member of the crew is a handsome young German. It goes without saying that the Nazi Titanic wasn't distributed in America; but Fox did lift and re-use most of its impressive miniature effects.
An accurate and uncompromised factual account.
Producer William MacQuitty was present as a child at the launching of the real Titanic. He poured a fortune into an accurate adaptation of Lord's book, which became 1958's nail-biter A Night to Remember. The true events of the ill-fated maiden voyage of the luxury liner have the outlines of great fiction. Ship's officer Charles Lightoller (Kenneth More of Sink the Bismarck!) reports for duty as the Titanic sets out on its first Atlantic crossing. What with ice conditions, normal shipping has the sense to pause at nightfall, but White Star Lines Chairman J. Bruce Ismay (Frank Lawton) urges Captain Edward Smith (Laurence Naismith of Jason and the Argonauts)  ↓   to steam at night through icy waters, in hopes of breaking a speed record. Meanwhile, the ship's proud architect Thomas Andrews (Michael Goodliffe of Jigsaw)  ↓   is on board, working on last-minute finishing details.

The passengers are sharply divided into classes and segregated on different levels of the ship. The First Class lists includes famous millionaires, while the lower decks are packed with emigrants from Ireland and Eastern Europe. Young Irishman Murphy (John Cairney of The Flesh and the Fiends) is acutely aware of his 3rd-class status. The ship's staff keeps the steerage passengers segregated below. Above their heads, the rich dance and dine in lavish surroundings.
Our anxiety rises as petty mistakes help insure the calamity. Ice warning messages are delayed because the ship's wireless officers (David McCallum of The Great Escape & Kenneth Griffith of Circus of Horrors) are busy tapping out passenger messages telling friends and relatives on shore about their marvelous cruise.
Then the Titanic strikes an enormous iceberg, sustaining just enough damage to ensure that its internal bulkheads will fail one after another. The closest ships that have answered the distress call are hours away. The officers do what little can be done. Ismay and White Star actually believed their ship was unsinkable: it carries lifeboats for only a fraction of its passengers. The crew has not even been drilled on how to launch them. The boats are lowered in such a haphazard way that many are only partly loaded. Men — including owner Ismay — steal seats in lifeboats meant for women and children. There is no formal evacuation plan, and there isn't enough time to implement one. The entire steerage class is locked below decks until the lowering of the boats is all but complete. A full 1500 people are still on board when the ship begins to slip below the icy North Atlantic.

Never has the term 'tempting fate' seemed so appropriate: the formidable ship proved to be more vulnerable than anyone dreamed. Mistakes in planning and design and a cavalier attitude toward safety stemmed directly from the 'unsinkable' assumption. The calamity is both spectacular and horrifying.
A Night to Remember proves yet again that audiences will accept a story with a predetermined ending, if getting there is exciting enough. The actual facts of what happened are fascinating in themselves. No characters are invented: the script relates a multitude of true on-board stories. The well-to-do couple Liz and Robbie Lucas (Honor Blackman of Shalako & John Merivale of Caltiki the Immortal Monster) tuck their children into bed, not realizing that the ship has only three hours to live. Newlyweds (Jill Dixon & Ronald Allen) decide not to separate when the call comes for women to enter the boats; architect Andrews advises them on the best way to survive the sinking. A baker (George Rose of A New Leaf) prepares for certain doom by getting thoroughly drunk. Officer Lightoller must threaten to shoot panicked passengers that try to rush the last remaining lifeboats.
Realizing that steerage passengers have been excluded from the evacuation, young Murphy and a new acquaintance from Poland (Christina Lubicz) crash the security barrier and fight their way to the upper decks. The rigid social rules make them feel like criminals. In one half-filled lifeboat, a millionaire's wife is displeased that she must listen to the annoying screams of people in the freezing water. In another lifeboat, Denver millionairess Molly Brown (Tucker McGuire)  ↓   overrides a nervous crewmember and cheerleads her fellow passengers to row back to pick up more survivors.

Director Roy Ward Baker makes expressive use of the production's marvelous sets. A full-sized section of the Titanic's hull was constructed to show the lifeboats being lowered. The slowly-tilting decks spill dishes and send children's toys sliding across elegant staterooms; the gigantic pleasure craft becomes a death trap. Even with the predetermined outcome we become caught up in looking for solutions for survival.
Other ironies are terrible in their cruelty. We're told, for instance, that if the lookouts had seen nothing and the iceberg was struck head on, the bow would have been severely damaged and there would have been a number of passenger injuries. But the ship would have stayed afloat.
A Night to Remember has perhaps 40 individual stories to tell and covers them all with ease — we never feel that some characters are being slighted, or others given too much attention. Social inequity and brazen cowardice play a part, but also a code of chivalry and noblesse oblige to which many of the Golden Age wealthy subscribed. Billionaire Guggenheim faces the end calmly with his valet, concerned only that his peers learn that he died like a proper gentleman. Gambler Mr. Yates (Ralph Michael of Dead of Night) ignores the panic, and calmly plays cards in one of the big salons, for as long as there's someone to play with.
The film captures the totality of the disaster, communicating the tragedy and much more about the world of 1912. As he puts his family in a lifeboat, Robbie Lucas feigns a cheerful farewell to his beloved Liz  ↓   so as not to upset the children — 'English good manners' has a purpose.

The over-praised 1997 James Cameron version was able to include a major technical detail of the sinking, mainly that the ship broke in half as it foundered. But while concentrating on a fictional star romance, an inane gun battle and the suicide of an officer, Cameron skipped a far more relevant heartbreaking 'detail.' The first rescue ship arrived a couple of hours after the Titanic had sunk — but another ship was standing within sight of the Titanic through the entire emergency, out of communication and unaware that there was a problem.
Watching the tragedy unfold can be an unnerving experience. It's far too easy to second-guess decisions made in a calamity that, from iceberg impact to sinking, wasn't much longer than the time it takes for A Night to Remember to unspool. After our first viewing the problem of survival disturbed my sleep. But by morning I had solved the problem. That other ship was 'parked' for the night just ten miles away. The Titanic's captain could see it, but could not communicate with it. The crew of the other vessel interpreted the Captain's distress signal rockets as late-night celebrating. Over breakfast I explained to my son that the captain could have started a controlled fire on one of his ship's decks — burn some of the famous deck chairs, perhaps. Lookouts on the other ship would have no choice but to interpret such a blaze as trouble, and would come to their aid.
My son agreed, but reminded me that it took me twelve hours to come up with my solution. It's probable that fifty good ideas to save lives were developed — in hindsight. A Night to Remember is a testament to mottos like 'assume nothing is foolproof,' and 'expect the unexpected.'
---

Viavision [Imprint]'s Blu-ray of A Night to Remember uses an excellent transfer with exceptionally good audio. We're still impressed by the clean lines of Geoffrey Unsworth's camerawork. The first-unit work is quite handsome and the film's special effects hold up exceptionally well. Star Honor Blackman is stunning, six years before Goldfinger.
A handsome Criterion disc from 2012 has its own selection of quality extras. [Imprint] offers a different menu of items. Most are new, including the full-length commentary by Bruce Hallenbeck. It's a big job, and Hallenbeck covers it well. They located a camera assistant, who has more than enough memories from the set. Three film experts weigh in. Matthew Sweet begins by reminding us that the Titanic sinking is one of the most-used metaphors of the 20th century. Kim Newman goes through a discussion of all the filmic tellings of the story, including an exploitation short produced soon after the sinking, 'starring' an actual survivor of the disaster.
Two trailers are present, along with galleries of small reproduction of photos, costume drawings and the film's premiere press release.
There appears to be a forgotten 'live TV' Kraft Theater version of Walter Lord's book that aired in May of 1956. It was adapted and directed by George Roy Hill and the narrator is Claude Rains. Actor names taken from the cast list include Patricia Bosworth, Walter Burke, Bradford Dillman, Larry Gates, Marcel Hillaire, Patrick McNee, Woodrow Parfrey and Edgar Stehli.
Reviewed by Glenn Erickson
---
A Night to Remember
Blu-ray rates:
Movie: Excellent
Video: Excellent
Sound: Excellent
Supplements:
New audio commentary by Bruce Hallenbeck
Hourlong documentary The Making of A Night to Remember
New interviews:
Camera assistant Mike Fox; Film historian Jo Botting; Film critic Matthew Sweet; Film critic Kim Newman
Two theatrical trailers
Image galleries:
Original Costume Notes, Advertising, Behind the Scenes, Production stills.
Deaf and Hearing-impaired Friendly? YES; Subtitles: English (feature only)
Packaging: One Blu-ray in Keep case
Reviewed: July 9, 2022
(6762reme)

Visit CineSavant's Main Column Page
Glenn Erickson answers most reader mail: cinesavant@gmail.com

Text © Copyright 2022 Glenn Erickson