Val Guest's cinema quest for his own semi-docu style pays off in this fine, intelligent police investigation into a gruesome dismemberment murder. U.K. favorite Jack Warner is the main detective, Guest's actress wife Yolande Donlan is a 'person of interest,' and the illusion of reality is enhanced by real locations in Greenwich, Brighton, Lewes and points between. It's an excellent legwork murder mystery, with good atmosphere and colorful characterizations — within the dry 'serious business' format, of course.

Jigsaw
Blu-ray
Cohen Media Group
1962 / B&W / 2:35 widescreen / 108 97 min. / Street Date April 5, 2022 / Available from Kino Lorber / 29.95
Starring: Jack Warner, Ronald Lewis, Yolande Donlan, Michael Goodliffe, John Le Mesurier, Moira Redmond, Christine Bocca, Brian Oulton, Ray Barrett, Norman Chappell, John Barron, Joan Newell, Geoffrey Bayldon, Julie Samuel.
Cinematography: Arthur Grant
Art Director: Geoffrey Tozer
Film Editor: Bill Lenny
From the novel Sleep Long, My Love by Hillary Waugh
Produced, Written and Directed by Val Guest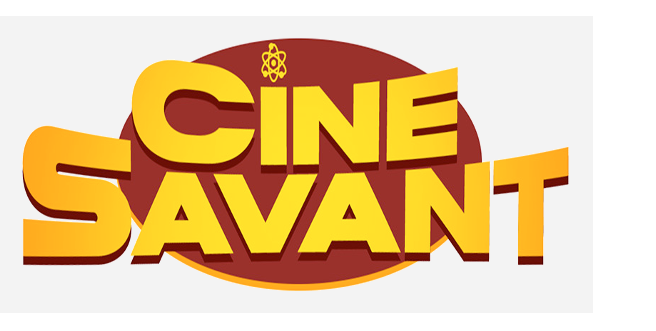 Val Guest is strongly associated with Science Fiction films when in fact he found success across the spectrum of British filmmaking, particularly in light romances and comedies that 'didn't travel well' to the U.S.. Both Mr. Drake's Duck and Penny Princess starred his future wife Yonlande Donlan. Even when Guest attained more prominence in the late 1950s as the writer, director and sometimes producer of fare like The Camp on Blood Island and Hell is a City he made comedies with innocuous titles like Life is a Circus, Up the Creek and Dentist in the Chair. After hitting his stride with the satirical Expresso Bongo (1959) he generated several personal films in B&W 'scope, that aimed at a semi-documentary approach. 1961's The Day the Earth Caught Fire is a Sci-fi masterpiece, and 80,000 Suspects (1963) is a now- very topical thriller about a smallpox epidemic. Perhaps his most realistic show is 1962's Jigsaw, a by-the-numbers police procedural picture that holds up exceedingly well.
Val Guest's screenplay is based on the first "Fred Fellows" novel by the prolific Hillary Waugh, who wrote dozens of crime thrillers. To date it's the only Waugh book made into a movie. It's a straightforward investigation piece, but the appeal here is the atmosphere of authenticity, credibility. The star Jack Warner was already established in England as the epitome of reliable, low-key male leadership, especially as the sentimental PC George Dixon in The Blue Lamp, which later became a long-running TV series. Warner had also co-starred in Val Guest's breakout Sci-fi thriller The Quatermass Xperiment (1955).

A prologue shows the murder of a woman (Moira Redmond) in a seaside house in Saltdean, a suburb of Brighton. We don't know her name and we don't get a look at the man who kills her. Detectives Sgt. Jim Wilks (Ronald Lewis of Mr. Sardonicus) and his superior Inspector Fred Fellows (Jack Warner) only become involved when an estate office (rental office) is broken into — and the only thing stolen are the proprietor's lease agreements. Parts of a woman's body are found, which begins a full investigation. The detectives have no obvious leads and can't even identify the victim, so have nothing to tell the newspapers pressing for details. Wilks and Fellows locate and grill a serious suspect, a vacuum salesman who seduces many of his door-to-door clients (Michael Goodliffe). At one point they think they know who the victim is but when they go to inform her parents, they find a surprise instead. They do encounter a woman (Yolande Donlan) who may have seen the killer. Dogged work, logical thinking and occasional hunches eventually pay off, through several satisfying twist revelations.
Give us a world that makes sense, with crimes that can be solved.
Why are older police-murder tales like this so satisfying, relaxing, even?  Maybe it's because they put us in a place where crimes are understandable, where 'normal' isn't bloody chaos and meaningless horrors are not the norm. Det. Fellows has only one baffling crime to solve, not twenty. Most of the public willingly helps instead of actively obstructing their work out of distrust or resentment. In this pre-liberated time all the cops in the field are men, whose personal lives must wait while they work overtime. For Fellows, its an important cricket match that he's forced to miss. On-the-job romance doesn't figure in. When Wilks interacts with a policewoman in Brighton headquarters we expect sparks, but no. She has a name, Katie, but she doesn't even appear in the cast list.
The air of polite understatement tells us that we're watching an English film. When the investigators come across a trunk they somehow sense that it may contain something horrible. They barely hesitate when opening it and hardly flinch when they see what's inside. Although the civilian landlord is rattled by the sight, the cops don't even seem surprised. No smart remarks, no sick jokes. Did such ethical, self-possessed professionals really ever exist?  If so, can we hire some for the Los Angeles police force?

Val Guest's style shows that he's paying attention to Italians like Michelangelo Antonioni. His anamorphic images feel 'loose,' as if open to finding events as they happen. One of the first views roams over a hillside before zooming into the rental house at the crime scene. The location footage matches perfectly with interiors filmed on studio sets. The Brighton cops work in the crowded streets of several cities. We see train stations, hardware stores, auto repair garages and the sunny rental office where the mystery began.
As in The Day the Earth Caught Fire, the slightly wide look emphasizes context, suggesting life outside our view going about its business. The docu approach and the flexibility of the 'scope camera give us a strong 'we are there' impression. It's a rich snapshot of various 'Holiday' places on the English south coast in '62, without a holiday theme.
The un-glamorous 'job' of detection reminds us of Jules Dassin's The Naked City. It's all legwork and frustrating dead ends, which isn't dull when the puzzle is such a challenge. Starting with only a pair of initials on some luggage, Det. Fellows must prevail on the little police office in Saltdean to start searching through phone books. At one point he's even sniffing pillows, wondering if he can identify a woman through her perfume. He and Wilks must hold a huge volume of facts in flux, hoping that some of them will fall into a pattern. That the cops get anywhere is remarkable, as lead after lead goes dry. They figure that the killer rented the cottage, and destroyed the lease agreement to hide his identity. . . but why would he do that before disposing of the body?

The investigation basically uncovers a story of unhappy women that land in trouble simply by trusting men they shouldn't. Yolande Donlan's character would seem a sadder, less glamorous version of the Joan Bennett character in the classic noir Hollow Triumph, who falls for a man out of sheer loneliness. Donlan's single woman eventually admits that she had a one-night stand with the (theorized) murderer just on the hope for a longer relationship with her. How many opportunities for real romance does the average woman get?
At learning how close she came to becoming a murder victim, Donlan's character experiences a convincing, violent panic attack. Or is it an expression of a deeper, frustrated hopelessness? →
Some guys just seem to have The Knack.
We meet more than one casual Lothario who sizes up women on the job, seeking out those that seem amenable to 'impromptu liaisons.' The unsung actor Michael Goodliffe is excellent as a salesman with an incredible batting average with the ladies. ↓  The insightful novelty is that Goodliffe in no way looks like a born lady killer. His character predates a police interviewee in the later murder tale The Boston Strangler, a mousy guy who astounds some detectives by describing his free-range sexual successes.
Detective Fellows reads Goodliffe's character the riot act for not coming forward with the truth right away. The suspect carries an old conviction for seducing an underaged girl, and Fellows warns that he'd better break off his bad habits or else. But there's no stern finger-pointing as in Jack Webb's Dragnet. These cops are conscientious crime solvers sans political agenda, at a time when crime pictures almost always claimed a moral mission — even Basil Dearden's superior Sapphire conveys an up-front racial justice message. Wilks and Fellows are just trying to enforce the law and serve justice in a fair way.

Efficiency is everthing to these cops. Wilks and Fellows don't philosophize about the crime but it's obvious that they care. They expend no energy on mourning the murder victim. They never met her, but we did — and we carry a vivid memory of how alive Moira Redmond was in the prologue. Detective Fellows is the one who must bring the bad news to her family. Her father (John Le Mesurier) responds much like the pitiful mother did in The Naked City — after condemning his daughter's loose lifestyle, he's suddenly crying for his lost little girl.
An original special effect:   For the film's first flashback, Guest and Grant introduce a subtle trick of 'cinema grammar.' A woman living next door to the crime scene (Joan Newell) points to a police car and says it looked just like a car that drove up a few days before. Then she says that the car she remembers wasn't dark, and the dark car turns light before our eyes, without a cut. The police car has transformed into the car from the past. We know that we're now watching her narrated memory.
It's not a dissolve or jump-cut: I think that cameraman Grant used a 'Karl Struss' trick with a color filter, as pioneered in the old Dr. Jekyll and Mr. Hyde. The clever effect eases us naturally into a flashback. Without 'Austin Powers wavy glass' or a big music change, the car turning lighter effortlessly changes the film's surface narrative from the present tense into a flashback past tense.
Even Alfred Hitchcock admitted that his attempts to do sophisticated things with flashbacks sometimes confused his audiences: Stage Fright, I Confess. Val Guest's flashback scheme leaves no audience member behind.
"The Most Baffling Whodunit Ever Filmed…!  We Defy You to Solve This Mystery..!"
Jigsaw is a satisfyingly straight policier. Its advertising taglines exaggerate but in truth the movie is intelligent, insightful, witty and pleasingly clever. The finale has a nice dialogue button that wraps things up very nicely. The film isn't well known in the United States, perhaps because it wasn't widely distributed here. If it really was cut down by a full ten minutes for U.S. screens, the story must have suffered greatly. Another fine English movie really ruined in American distribution is 1958's Ice Cold in Alex, directed by J. Lee Thompson. Its American distributor cut it from 130 minutes down to only 76, and retitled it 'Desert Attack.'
That's why we're so grateful to be able to see Jigsaw now, uncut and in such perfect condition.
---

Cohen Media Group's Blu-ray of Jigsaw is a very good transfer. Many of the show's exteriors have a bleached-out 'documentary' look that must have been the intent of cameraman Arthur Grant, to make everything down in Brighton and Saltdean seem 'rough and real.'
We have a question about the show in general that may further explain its occasional 'light,' slightly washed-out look. The IMDB says that it was filmed in (un-credited) CinemaScope, but we see many zoom shots, which I don't associate with that anamorphic process. A zoom lens was 'part of a standard Panavision production package' by 1965, but we're also informed that the French company Angenieux had marketed an anamorphic zoom lens years earlier, that can be seen in use in both Jacques Demy's Lola (1961) and François Truffaut's Jules and Jim (1962). Interestingly, both of those movies share the same light, low-contrast visual appearance evident in Val Guest's Jigsaw.

The only extra is listed as a Trailer. It's not an original theatrical trailer for Jigsaw, but a video promo for Cohen Media's new reissue.
Reviewed by Glenn Erickson
---
Jigsaw
Blu-ray rates:
Movie: Excellent
Video: Excellent
Sound: Excellent
Supplements: Cohen promo.
Deaf and Hearing-impaired Friendly? YES; Subtitles: English (feature only)
Packaging: One Blu-ray in Keep case
Reviewed: April 19, 2022
(6712jigs)

Visit CineSavant's Main Column Page
Glenn Erickson answers most reader mail: cinesavant@gmail.com

Text © Copyright 2022 Glenn Erickson