A genuine 'sleeper' hit, this 'all in the family' noir pits innocent childhood against cold blooded murderers. Little Bobby Driscoll witnesses Paul Stewart and Ruth Roman committing a murder, and can't get Mom and Dad to believe him because of a habit of crying Wolf. But the killers believe him … and they live right upstairs. The beautifully made film evokes a rough, broken-down block in New York City in great detail. RKO's new boss Howard Hughes did what he always did with a hot feature ready to release: he shelved it for more than a  year. The WAC's restoration is eye-opening.

The Window
Blu-ray
Warner Archive Collection
1949 / B&W / 1:37 Academy / 73 min. / Available at Amazon.com / Street Date September 21, 2021 / 21.99
Starring: Bobby Driscoll, Barbara Hale, Arthur Kennedy, Paul Stewart, Ruth Roman, Anthony Ross, Richard Benedict.
Cinematography: Robert De Grasse, William O. Steiner
Art Directors: Sam Corso, Albert D'Agostino, Walter E. Keller
Film Editor: Frederic Knudtson
Original Music: Roy Webb
Written by Mel Dinelli from a novella by Cornell Woolrich
Produced by Frederic Ullman, Jr.
Directed by Ted Tetzlaff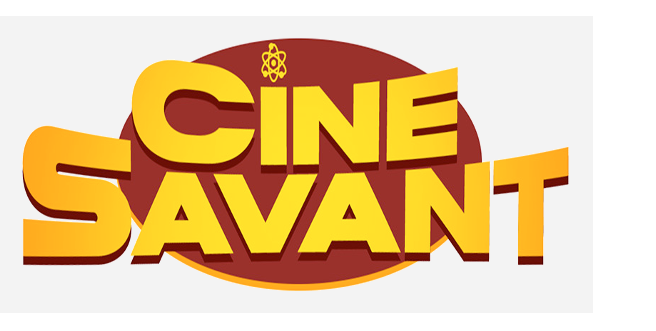 A strong box office performer for RKO in 1949, The Window walks a fine line by putting a small child in jeopardy, a ploy Alfred Hitchcock learned a hard lesson with in his 1936 Saboteur. The difference here is a remarkable performance by the child star Bobby Driscoll. With his intelligent face and credible acting (at age 11), Driscoll had already appeared in ten features when he signed with Walt Disney for Song of the South. He cemented his fame and popularity with Disney's live-action hit Treasure Island.
The Window may be Bobby Driscoll's best film overall. The airtight story by Cornell Woolrich updates 'The Boy Who Cried Wolf' to a disadvantaged New York tenement, where a bored kid passes summer days making up tall tales. One murder later, the film edges into a full-on paranoid nightmare not equaled until 1953's Invaders from Mars.

It's an unbearably hot summer in New York City. Playing in the crumbling, abandoned building adjacent to his tenement, Tommy Woodry tells a pal that his family is moving to the wild west, which causes trouble when the landlord arrives to show their apartment to prospective new tenants. The dingy set of rooms bake in the summer sun while Tommy's mother Mary (Barbara Hale) hangs out the laundry. Hard-working father Ed (Arthur Kennedy) has the night shift. On a hot night Mary gives Tommy permission to sleep on the fire escape. Climbing one flight up, he witnesses his neighbors the Kellersons rob and murder a sailor. Well aware of Tommy's issues with not telling the truth, Mary and Ed Woodry fear that he's unable to distinguish between fantasy and reality and punish him for refusing to admit his 'lies.'
Backed into a kid-sized 'dark corner,' Tommy runs away and takes his troubles to the police. Detective Ross (Anthony Ross of On Dangerous Ground) checks with Tommy's mother and Joe and Jean Kellerson (Paul Stewart & Ruth Roman). The next thing he knows, Tommy is locked in his room, convinced that the Kellersons will kill him too. He's absolutely right, but nobody will believe him.
Owing to the craftsmanship of the RKO studio departments The Window is an extremely well directed by Ted Tetzlaff, a topflight cinematographer for greats like Alfred Hitchcock and George Stevens, graduated to directing after shooting Notorious and already had very competent pictures behind him, including the stylish Riffraff. Tetzlaff maintains the tension while fine-tuning the adult actors' levels of concern, indulgence, impatience, and menace regarding the kid character played by young Driscoll.
The convincing production blends location photography and studio work, nearly undetectably; the final reel's suspenseful chase sequence is technically adept. A set representing a half-fallen apartment building seems absolutely real, even when the young actor looks to be in grave danger of falling. All of the stunts are convincing, especially one instance of a stairway collapsing beneath a man's feet.
Is it possible that the movie was influenced by the Italian neorealist films that were having a big impact in New York and Los Angeles in 1947 and 1948?  The kids look as dirty as does the Woodrys' apartment. The detail of a filthy lampshade is rare slice of lower- working class life in America. Robert Wise and Jerome Robbins may have studied the film's docu-like views of shabby NYC streets, as shots in West Side Story are similar to street scenes here, especially views of sunny sidewalks filmed from viewpoints within ruined buildings:
Perhaps Tommy Woodry got toughened up reading crime comics, outgrew his fantasy daydreams, and changed his name to 'Riff?
Cameramen Robert De Grasse and William Steiner slightly overexpose some of the daytime exteriors to suggest the oppressive sunlight, a tactic that reminds us of the documentary look of pictures by De Sica and Rossellini. This may be stretching the issue, but Ruth Roman's unkempt black hair and general unadorned appearance are also reminiscent of Italians Clara Calamai and Anna Magnani in Italian pictures by Visconti and Rossellini. The young Ms. Roman is plenty sexy, if not as attention-getting as the studio pose shown here. →  When night falls and young Tommy must fight for his life against the murderous Mr. Kellison, the show reverts to a more expressionist mode, a noir nightmare for the Fourth Grade.
Child psychology figured highly in films around this time; we're grateful that The Window has no soapbox spokesperson to rail about disadvantaged youth in the slums. We can see the problems for ourselves, but can also see that Tommy is fortunate to have such great parents. Ed and Mary are rather enlightened in that they neither beat Tommy for being so obstinate. Neither do they work him over verbally. He's lucky to have a mom and dad that care, even if in trying to do the right thing they deliver him into the hands of his potential murderers. The Woodrys don't display the usual 'Hollywood nice' smiles and cuddles around children that almost always seem false.
By contrast the Kellisons are a real piece of work. The perverse couple live right upstairs, and they're not Fred and Ethel Mertz. The only way to interpret the murder is that Jean Kellison has somehow lured the sailor back to their apartment so he can be drugged and robbed. Neither villain ever shows the slightest remorse at what they do. Jean balks only at the moment that Joe preps the unconscious Tommy for his 'accident,' sitting balanced on the fire escape rail so that he can fall five floors without having to be pushed. It's pretty raw.
When the Kellisons have Tommy in their clutches they seem a cruel parody of his own family, pretending to administer tough love when knocking him unconscious, etc.. The taxi driver won't become suspicious as long as he doesn't see Joe Kellerson slug Tommy unconscious, to shut the kid up. We can't help but think what life might be like for an unloved foster care child convinced that his caretakers are only in it for the support money from the state. The Window is a regular Child's Garden of Paranoia.

Screenwriter Mel Dinelli's proud credit adorns the fine film noirs The Spiral Staircase, The Reckless Moment and Jeopardy. His crisp script wraps up quickly, leaving a few things up in the air. We can assume what will happen to some characters but not all of the relationships are fully resolved. Detective Ross never reappears — would he regret the error he made in selling little Tommy Woodry short?  Will he continue to betray the confidence of witnesses under voting age?  Little Tommy announces loudly that he's learned his lesson about telling the truth and distinguishing fantasy from reality. Or has he?
As The Window was filmed in 1947 and shelved for two years by Howard Hughes, it may have been filmed right after Ted Tetzlaff's first directorial assignment Riffraff. Hughes didn't take control of RKO until sometime in 1948, so better-informed folk may know exactly why the show was set aside for so long.
---

The Warner Archive Collection Blu-ray of The Window is a happy renewal for this 'crackerjack' thriller from the back end of the 1940s noir cycle. Older prints including the WAC's 2011 DVD interpreted the film's grays and clutter as dim and dull, not capturing the exacting gradients of the lighting. The remastered image makes the fine cinematography look like a photo essay from Life magazine. Considerable negative scraches and rough edges have been eliminated as well. Even Ruth Roman looks better … in fact, she's earthier and sexier here than she is in almost everything she filmed later. Hitchcock disinterestedly uses her as a talking mannequin in his classic Strangers on a Train — I guess she failed the Hitchcock Blonde test.

That main title music sounds really familiar, but I've never been able to place it with any other movie. Was it repurposed, or perhaps re-orchestrated from another of composer Roy Webb's assignments?  It sounds very punchy and dynamic here.
The disc has no extras, without explanation. The film was well -reviewed in 1949, but we wonder if anyone thought that putting a little kid in such extreme situations was in bad taste. Little Tommy witnesses a graphic murder, and is then becomes the victim of a malevolent couple. Thanks to Bobby Driscoll's take-charge performance and Ted Tetzlaff's exciting direction, The Window now plays like a variation on Alfred Hitchcock's Rear Window. That's entirely appropriate, because Cornell Woolrich wrote the source story for Rear Window as well.
Reviewed by Glenn Erickson
---
The Window
Blu-ray rates:
Movie: Excellent
Video: Excellent
Sound: Excellent
Supplements: none.
Deaf and Hearing-impaired Friendly? YES; Subtitles: English (feature only)
Packaging: One Blu-ray in Keep case
Reviewed: November 6, 2021
(6601wind)

Final product for this review was provided free by The Warner Archive Collection.
Visit CineSavant's Main Column Page
Glenn Erickson answers most reader mail: cinesavant@gmail.com

Text © Copyright 2021 Glenn Erickson