Producer-director Michael Curtiz's femme fatale noir has a lot going for it — high production values, VistaVision, and new film talent in Tom Tryon, Carol Ohmart, Elaine Stritch & Jody Lawrance. Excellent location shooting and a Nat King Cole song provide authentic Los Angeles atmosphere. But the storyline is ten years out of date. The advertising promoted Ms. Ohmart as a new '50s sex symbol. She may have caught fire, but the show didn't.

The Scarlet Hour
Region free Blu-ray
Viavision [Imprint] #152
1956 / B&W / 1:85 widescreen / 95 min. / Street Date August 31, 2022 / Available from Amazon Au / 39.95; / Available from Viavision / 39.95
Starring: Carol Ohmart, Tom Tryon, Jody Lawrance, James Gregory, Elaine Stritch, E.G. Marshall, Edward Binns, David Lewis, Billy Gray, Jacques Aubuchon, Scott Marlowe, Nat 'King' Cole, Richard Deacon, Benson Fong, Theron Jackson, Almira Sessions.
Cinematography: Lionel Lindon
Costumes: Edith Head
Art Directors: Hal Pereira, Tambi Larsen
Film Editor: Everett Douglas
Original Music: Leith Stevens
Screenplay by Rip Van Ronkel, Frank Tashlin, John Meredyth Lucas, story by Ronkel & Tashlin
Produced and Directed by Michael Curtiz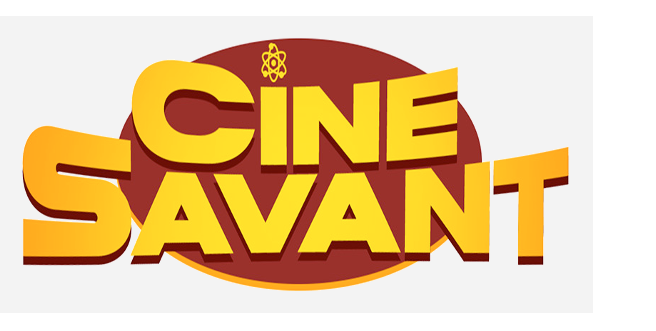 1956's late-era noir The Scarlet Hour is one of several Paramount VistaVision releases that became relatively scarce after a few early TV airings: Hot Spell,  Wild is the Wind,  The Lonely Man. It seems to have slipped off various critical radar screens as well — not even the revised, enlarged Silver-Ward Noir Encyclopedia includes it, and it falls within the 'classic era' noir timeline.
Producer-director Michael Curtiz creates an expressive look at the late-'50s SoCal milieu, where the real estate boom allows the newly affluent to enjoy some of the trimmings previously reserved for movie stars: hilltop views, swimming pools and drinks at the Beverly Hills Hotel. Only the storyline feels out of date — it's a thrills-challenged reworking of The Postman Always Rings Twice.

Michael Curtiz's writers are an odd mismatch. John Meredyth Lucas did the final screenplay polish; he shared screenwriting credit on the noir Dark City, but also took goofball credits on Americanized versions of Japanese science fiction films. Alford 'Rip' Van Ronkel is associated with a number of unusual writing assignments beginning with George Pal's Destination Moon. The credits imply that Van Ronkel cooked up the story with the legendary Frank Tashlin, who the same year directed The Lieutenant Wore Skirts and The Girl Can't Help It. Other sources say that Tashlin's story "The Kiss Off" was the source. In his book on Michael Curtiz, Alan K. Rode says the film had two titles going into production, The Kiss Off and Too Late My Love.
Sex and money again lead to trouble under sunny California skies. Real estate entrepreneur Ralph Nevins (James Gregory) has everything but happiness: a flourishing business, a terrace house in Los Feliz, and a gorgeous trophy wife, Paulie (Carol Ohmart). What he doesn't know is that Paulie is having a torrid affair with his top salesman 'Marsh' Marshall (Tom Tryon). Paulie wants to split from Ralph but retain her plush lifestyle as well. A possible Plan B presents itself one night on a Mulholland Drive lover's lane: the adulterers witness a trio of crooks planning to heist jewelry from a swank hilltop house.
Using her unknowing best friend Phyllis Rycker (Broadway star Elaine Stritch) as an alibi, Paulie positions Marsh to waylay the thieves. But jealous hubbie Ralph crashes the scene just as the criss-cross crimes go down. Marsh lifts the loot from the two burglars (Jacques Aubuchon & Scott Marlowe), but Ralph's intervention results in an unwanted killing.
Laying low with a fortune in diamonds, Paulie and Marsh become persons of interest for detectives Jennings and Allen (E.G. Marshall & Edward Binns). Marsh's office assistant Kathy Stevens (Jody Lawrance) has been secretly in love with Marsh all along; she senses he's in trouble and gives him an alibi without even being asked. Things get worse when the two burglars report to their ringleader, the epicurian Dr. Sam Lynbury (David Lewis) . . . who confronts Paulie in her swimming pool, warning her to hand over the loot or else.

Curtiz's assured direction transports us to a '50s Los Angeles that feels fresh and attractive. But the screenplay is a re-shuffling of conventional thriller elements, adding little new to stick in the memory. The business of overhearing a burglary scheme is terribly far-fetched. So is the spectacle of Marsh Marshall's jewelry holdup outside the hilltop mansion: Tom Tryon doesn't seem aggressive or dangerous enough to make the thieves cower. The chaotic violence that follows is exciting and credible– it's one of the few moments in the film that doesn't feel predictable.
Other plot elements are more suitable for an episode of Perry Mason. The burglars find a piece of Paulie's jewelry, that becomes a telltale clue. Marsh and Paulie's clandestine daytime meet takes place in a record store, echoing the grocery market in Double Indemnity. The weakest concept is the 'Mr. Big' criminal Dr. Lynbury. As played by the dapper, mustachioed David Lewis ( "Mr. Kirkeby" in The Apartment), we'd easily believe that the filmmakers were hoping to cast Clifton Webb of Laura and The Dark Corner. Lynbury even carries a cane — he feels like a throwback to a Philo Vance or Falcon movie. This was David Lewis's first feature film as well.
The sex symbol who never was.
Michael Curtiz must have seen himself as a star-maker, because all three leads are promising newcomers: Carol Ohmart, Tom Tryon, and Jody Lawrance. A big advertising push promoted the arrestingly beautiful Ms. Ohmart as a new sex symbol — most of the promotional imagery features her figure in lingerie art.  ←  Previously a Broadway actress, Ohmart is a definite looker, and can generate a potent sensual aura. But she doesn't get much of a chance to exercise her allure: the Production Code restricts the sex content to shots of Paulie applying her lipstick, straightening her nylons and swimming in her pool. By the third act she's become a Phyllis Dietrichson knock-off, growing so distrustful of her passive boyfriend that she sabotages her own scheme.
The somewhat bland and inexpressive Tom Tryon is an unfortunate weak link Likable when selling real estate, his Marsh is mostly just sullen and passive in scenes with the sultry Paulie. The hangdog defeatist attitude sticks out during the police investigation, when he acts like a turtle trying to pull its head into its shell. We don't understand why the cops don't just roll their eyes, cuff Marsh and read him his rights.
The audience dealbreaker is the lack of sex chemistry between Ohmart and Tryon. They're an attractive couple but we never feel invested in their predicament, as we often do in noirs with less glamorous, more dangerous criminal lovers. The only wholly innocent character on view is Jody Lawrance's Kathy Stevens  →  , and we know there's no future for her with Marsh. Although James Gregory's Ralph Nevins hits his wife, he's still sympathetic — Paulie's caustic behavior more than invites abuse.
Most everything else is by the numbers. The unpleasant thief played by James Aubuchon (Thunder Road) seems to be boyfriends with the nervous punk played by Scott Marlowe (The Cool and the Crazy), but their characters aren't fleshed out. E.G. Marshall and Edward Binns' cops are also convincing, but little more than functional to the proceedings.
A major fringe benefit.
A big reason to see the show is the the Broadway legend Elaine Stritch.  ←   This appears to be the first of very few Stritch movie appearances. In a much later interview with Alan Rode, she laughed aloud when remembering that Curtiz put her in a swimsuit for one scene.
Ms. Stritch's character Phyllis is present to humanize Ohmart's Paulie, serving as a sort of Eve Arden sounding board. Always in a good humor, Phyllis doesn't seem to mind that her best friend holds so many secrets. She willingly provides an alibi, thinking she's covering for a romantic rendezvous, not a jewelry theft. Ms. Stritch gets the show's best dialogue, which communicates her fresh personality. She never seems to be reciting words from a script page. All who see the documentary Elaine Stritch: Shoot Me fall in love with her.
The glossy production compensates for Scarlet Hour's lack of first-rate noir fireworks. Chief among these is a pure old-fashioned musical aside. While Ohmart and Stritch sip cocktails in the Beverly Hills Hotel's Crystal Room, we see singing icon Nat King Cole warble the Jay Livingston / Ray Evans melodic hit tune 'Never Let Me Go'. To bad Marsh and Paulie's romance doesn't have a 'never let me go' quality.
Nat King Cole's musical contributions add much to the appeal of three more noir greats: The Blue Gardenia, Kiss Me Deadly and Autumn Leaves. That's not to mention the war film China Gate, the Civil War epic Raintree County, and the comedy western Cat Ballou.
Alan K. Rode wrote that director Curtiz was his old rough and abusive self on The Scarlet Hour. Actor Tom Tryon would proceed from The Scarlet Hour to famously suffer much more sadistic treatment from another respected but tyrannical film director, Otto Preminger. Rode reported that various stars including Humphrey Bogart visited the set to offer protective support to newcomer Carol Ohmart.
Paramount's big publicity push for Carol Ohmart was dropped the moment she didn't become an instant sensation like Marilyn Monroe. Neither this show nor the Paramount follow-up The Wild Party with Anthony Quinn went anywhere, mainly because the Bad Girl roles didn't present opportunities for Ms. Ohmart to win over an audience. Her most memorable and most accessible performance is as the wife of Vincent Price in the horror classic House on Haunted Hill, where she earns laurels as one of the top screen screamers of the era. From then on it's mostly TV work, and a leading role in the bizarre, semi obscure Jack Hill horror feature Spider Baby.
---

Viavision [Imprint]'s Region free Blu-ray of The Scarlet Hour looks sensational in Blu-ray. Filmed in VistaVision by Lionel Lindon, the show carries that format's extra sharpness and deep focus. The night-for-night scenes on location are sharp and clear too. VistaVision runs 35mm film sideways through the film gate, exposing a much larger image area; Paramount's HD master is in near perfect condition. Nat King Cole's performance feels like a time machine trip to a warm night in Beverly Hills.
Michael Curtiz biographer Alan K. Rode is the ideal audio commentator for this late-career Curtiz effort. The well-researched talk track covers all bases and offers good anecdotes with the colorful personalities on the show, and naturally gets very specific about Curtiz's involvement. A fringe benefit for Los Angelenos is Rode's rundown of most every filming location, right down to the street address.
The trailer included comes from an old videotape source. It compares the show to Double Indemnity, announces 'three new stars' and showcases Michael Curtiz, Nat King Cole and VistaVision. Very few photos for The Scarlet Hour show up online; this selection doesn't represent the disc's extremely good-looking imagery.
Reviewed by Glenn Erickson
---

The Scarlet Hour
Region free Blu-ray rates:
Movie: Good+
Video: Excellent
Sound: Excellent
Supplements: Audio commentary by Alan K. Rode.
Deaf and Hearing-impaired Friendly? YES; Subtitles: English (feature only)
Packaging: One Blu-ray in Keep case
Reviewed: September 15, 2022
(6802scar)

Visit CineSavant's Main Column Page
Glenn Erickson answers most reader mail: cinesavant@gmail.com

Text © Copyright 2022 Glenn Erickson