Writer-director Billy Wilder's favorite and perhaps best movie takes the leap to 4K, revealing even more beauty in the images of Joseph LaShelle and the designs of Alexandre Trauner . . . we all feel like we've lived in C.C. Baxter's New York flat. Wilder and I.A.L. Diamond's 'dirty fairy tale' best expresses the difficulty of keeping both a job and one's self-respect — fitting in a love life seems altogether too much to ask. It all comes down to Shirley MacLaine's sweet smile and Jack Lemmon's eagerness to be a 'mensch' — when he's discovering that a moral compromise is like selling one's soul.

The Apartment 4K
4K Ultra HD + Blu-ray
KL Studio Classics
1960 / B&W / 2:35 widescreen / 125 min. / Street Date March 15, 2022 / available through Kino Lorber / 39.95
Starring: Jack Lemmon, Shirley MacLaine, Fred MacMurray, Ray Walston, Jack Kruschen, David Lewis, Hope Holiday, Joan Shawlee, Naomi Stevens, Edie Adams, Johnny Seven, Joyce Jameson, Willard Waterman, David White, Lynn Cartwright, Hal Smith.
Cinematography: Joseph LaShelle
Film Editor: Daniel Mandell
Art Direction: Alexandre Trauner
Set Decoration: Edward G. Boyle
Original Music: Adolph Deutsch, Main Title Theme Jealous Lover by Charles Williams
Written by I.A.L. Diamond and Billy Wilder
Produced and Directed by Billy Wilder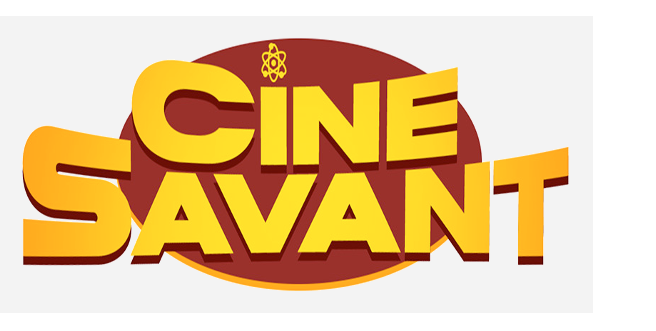 Here's to entertainment that that makes us feel human warmth, involving us with characters we can identify with, with problems we understand. An all but perfect picture, Billy Wilder's The Apartment became an instant success in 1960. Audiences had loved the big laughs of Some Like It Hot, but for their next outing Wilder and I.A.L. Diamond opted for a comic drama with potentially disturbing edges. Combining scathing satire and heartbreaking romance, the tale of a Manhattan clerk has a lot to say about the price of ambition in a system where cheating is the norm both in business and in love.
Billy Wilder's show would become a big award-winner, back when Oscars really meant something. But quite a few reviewers and critics took offense at its adult look at romance in the workplace. The unamused critics may have been stuck in older ideas of what constituted acceptable adult-themed entertainment — or perhaps they distrusted Wilder's caustic sense of humor. But this story of a nice guy in the corporate jungle succeeds on as many levels as a Hollywood film can. Wilder retains his realistic regard for human weakness while evoking the sentimental sweetness of his mentor Ernst Lubitsch. Jack Lemmon's slightly tarnished good guy C.C. Baxter taught a generation of men that aspiring to 'mensch' status might be a good idea, personal outlook-wise.

Does one have to compromise one's ethics to get anywhere in the world?  Anonymous insurance clerk C.C. Baxter (Jack Lemmon) has found a unique way to pursue a promotion: he lends his apartment key to his philandering superiors, as a place to take their illicit sex partners. The admittedly sleazy practice goes smoothly until the big boss J.D. Sheldrake (Fred MacMurray) finds out. But instead of getting canned, Baxter commences loaning his key to Sheldrake on an exclusive basis. The ambitious employee doesn't mind sleeping on park benches or getting a bad reputation with the neighbors. But everything changes when he discovers that Sheldrake's promiscuous bedroom partner is his own dream girl, elevator operator Fran Kubelik (Shirley MacLaine).
Who would dare malign cinema master Billy Wilder, you ask? Lots of critics did. Andrew Sarris said Wilder was 'too cynical to believe his own cynicism.' Others mauled him for savaging poor Shirley MacLaine, and condemned her Christmas Eve suicide attempt as the nadir of poor taste. Some pegged him as a misogynist, citing the cruel treatment that Wilder allegedly dished out to actresses Jean Arthur, Audrey Hepburn and others. The average film critic of 1960 was in the business of recommending family entertainment, not screen romances about sordid problems that didn't happen to 'nice people.' Philandering, adultery and grim workplace opportunism were bad enough, but a realistic suicide attempt was simply not appropriate for a show billed as a comedy.

But oh, were they wrong . . . The Apartment builds an enormous feeling of love and romantic good will. It is also a gem of construction, character development, and thematic clarity. Sure, C.C. Baxter is a morally compromised guy in a corrupt world, although I doubt anyone today would be outraged by Baxter's gimmick. The view of the business world is as cold-blooded as anything in Double Indemnity, and J.D. Sheldrake's my-way-or-the-highway mindset is mild compared to how actual big companies are run.
C.C. Baxter's hindsight excuse is that his predicament snuck up on him when he wasn't looking. Jack Lemmon is perfect in the role as he never was before or since: just experienced enough not to be a naïve dolt, but not yet grating (The Out-of-Towners) or insufferably self-pitying (April Fools, Save the Tiger). Shirley MacLaine is adorable, whether showing spunk in her elevator job or trying to be discreet about her sad, guilty philandering. And Fred MacMurray plays a heel as only he can. The beloved father of My Three Sons changes nothing about his performing style — the only change is a switch of morals.
This trio enjoys capable acting support, led by Ray Walston as the sneering Mr. Dobisch, and Jack Kruschen (so wasted in the same year's The Angry Red Planet) as the warm and wise Dr. Dreyfuss. Hope Holiday's Christmas Eve bar scene with Lemmon is unforgettable. Joan Shawlee and Joyce Jameson are lovable office workers that might as well wear 'I'm available' signs on their foreheads. Singer-comedienne Edie Adams took time off from selling cigars in provocative TV ads to play a bitter, double-crossed secretary.
Wilder orchestrates his verbal jokes and physical gags for maximum efficiency. Everyone remembers the great bits of business, made iconic by Joe LaShelle's gray-on-gray B&W Panavision. When Baxter is 'kicked upstairs,' he marches through endless rows of identical desks, a la King Vidor's The Crowd. He strains spaghetti through a tennis racket, monkeys with kleenex and a nasal spray bottle, and expresses growing feelings of unease when passing his apartment key through the interoffice message system.

For Baxter, every poetic coincidence and surprise identity reveal becomes a cruel twist of fate. We've all experienced romantic setbacks that feel as if life were rubbing salt in our wounds. Emotional touches that might elsewhere become clichés (such as Fran's cracked hand-mirror) hit like slugs to the stomach. When irony strikes it's with a logic that doesn't care whose heart is broken. Wilder stages Fran Kubelik's Christmas Eve breakdown without a standard close-up. We want to comfort the tiny, defenseless Fran but instead must watch her sob and quake from the other side of the room.
In Wilder's vision real love comes only through pain; perhaps that's what distinguishes his 'touch' from that of his mentor Ernst Lubitsch. The residue of romance hangs over the film's loser-lovers like a dark cloud. Sheldrake's secretary is a woman changed for the worse through love. Hope Holiday's heartbreak is over her jockey boyfriend jailed by Castro; she may be a joke but her loss is genuine. The Apartment's romantic couple is neither perfect nor without sin. They're adrift in a world where their personal plight is no more 'important' than anyone else's.
Was the story's rejection of standard goody-goody moralizing really that dangerous?  The eager young Baxter is convinced that a little cheating is part of the game, and the heroine suffers from low self esteem. No higher moral authority protests the general infidelity and sordidness on exhibit. Did reviewers really prefer Debbie Reynolds movies?  Perhaps they saw Wilder as a corrupt European mocking decent American values.

The theme of suicide was not encouraged in Hollywood yet Wilder repeatedly touched upon it, often only in dialogue. Overt suicide attempts feature in Sunset Blvd. and Sabrina. Baxter talks about once considering killing himself with a .45 automatic. Fran Kubelick's flash of suicidal despair is wholly understandable, and Wilder makes of it a humanist, moral statement. Alone in 'some schmuck's apartment' and lost in a situation that 'nice' movies never acknowledged, poor Fran is the era's most effective refutation of the Playboy philosophy.
Billy Wilder isn't given enough credit as a superb visual storyteller. For this observer the film's most cinematic moment is a brilliant use of an objective/subjective shot, in the scene in which MacLaine's Fran Kubelik decides to kill herself; I've never read or heard it called out by a critic. Washing her face at Baxter's bathroom sink, Fran spies the pill bottle in the iris- like inset reflection of a shaving mirror. Without a cut-back to Fran we see a disembodied hand reach in and take the pills. It's as if the hand belongs to another person: Whose hand is that?, Fran might be thinking. Suicide survivors sometimes describe their attempts as happening in the third person, as if somebody else was committing the act, and they were a mere observer. Wilder expresses that psychological disassociation in visual terms. In her shaky emotional state, Fran is not responsible.
'Cynical' Wilder manages a gloriously positive ending. Fran's dash through the streets to a blast of unabashedly romantic music has got to be Shirley MacLaine's best moment on screen. The 'happily ever after' finale is tempered by reality: sure, they're together and in love, but they'll have to start over again from scratch. Wilder famously nailed a Soviet critic at a European festival, who took a potshot at the U.S.A. with the comment that only in decadent America could such a story take place. Wilder shot back that he agreed entirely, that his story could never happen in Moscow — because in Moscow there was no such thing as a lendable apartment.  Perhaps this awareness of political tensions got Wilder's blood up for his next film, the marvelous Cold War joke-athon One, Two, Three.
---

The KL Studio Classics 4K Ultra HD + Blu-ray of The Apartment 4K does indeed increase the 'movie-like' experience of this all time favorite, a picture we can re-see every couple of years and never grow bored. We normally sit at a proper distance from our 65-inch monitor, but for part of this viewing I put a chair only about four feet from the screen, just close enough to have to turn my head a bit to look at either extreme of the Panavision frame. It really feels like the movie experience. In HD we'd still be aware of screen pixels, but in 4K the detail goes much deeper.
Yes, I know that's not a technically acceptable analysis of the improvement from HD to 4K but it makes me think . . . Gee, we do have a wall suitable for a video projector. . .
No remaster is listed on the disc specs so we're proceeding under the assumption that this is the previous 4K encoding that was downconverted to HD for Arrow's excellent disc of 2017. The film's surface texture layers grays on grays for a very European look; Joseph LaShelle's particular Panavision lens is just wide enough to place us 'in' Baxter's apartment, but not so wide as to distort the image. I don't know exactly why, but the sophisticated texture of Wilder's B&W movies of this period seem much more real than standard studio work.
Kino gives us the one 4K UHD disc and a second standard Blu-ray, both with the full feature. The 4K carries only the two commentaries, and the BD adds a pair of extras retained from older editions. A 'memory round-up' featurette allows Walter Mirisch and actors Shirley MacLaine, Hope Holiday and Johnny Seven to re-tell their favorite old stories. Jack Lemmon's son Chris contributes a sentimental piece about his father.
Both discs carry the two separate commentaries, and I listened to each. They have some overlap but offer quite a bit of unique content as well. From 2018 is a track by producer and author Bruce Block. Armed with a shooting script, Block gives us plenty of inside information about the filming. Quoting from the script supervisor's notes, Block points out specific shots that gave Wilder and Co. a hard time, requiring many takes and even re-shoots. He also points out a deleted part of an early scene that if retained, might have made C.C. Baxter look like less of a boy scout. Turned off by the glut of TV commercials, he instead reads Playboy, looking twice at the fold-out. If you look closely at the finished film, Baxter tosses the issue of Playboy on the floor at the beginning of a shot.

The new item is a second full-length audio commentary by top critic Joseph McBride, who last year published a major film book, his career analysis of Billy Wilder. A fine orator, McBride has contributed new commentaries to several of Kino's Wilder Blu-rays. There's nary a misstep to be heard as he dissects scenes and examines the writer-director's style. He also tries to understand the large volume of negative reviews the movie inspired — while arguably becoming the top hit of its year. By now we have a good handle on Mr. McBride's approach and preferences. We appreciate an academic point of view that's also attuned to the realities of Hollywood filmmaking.
The Apartment was nominated in ten Oscar categories and won for five; Billy and his partner Diamond took home three and designer Alexandre Trauner and editor Daniel Mandell won as well. None of the performances won, opposed by worthy if not better work in other pictures, and the other technical nominations went to the year's big 70mm productions. We were originally surprised that The Apartment's splendid music score by Adolph Deutsch wasn't nominated; C.C. Baxter's 'lonely guy' theme (Lonely Room?) couldn't be bettered and the emotional title theme became an immediate standard.
Why no music nominations?  The iconic main title theme heard under Adolph Deutsch's credit isn't by Deutsch!  Its name is 'Jealous Lover' and it first appeared in the 1949 Brit film The Romantic Age. The actual composer Charles Williams is not even credited — how often did Deutsch have to explain that he didn't write the movie's most memorable music?  If the IMDB is correct, a young John Williams plays the piano solo heard on the Apartment soundtrack.
The other revelation from McBride and Block is Wilder's initial inspiration for The Apartment — where did he get the idea of someone loaning an apartment for use as a clandestine place for lovers to meet?  The first nudge came from David Lean's Brief Encounter. Wilder was less intrigued by the film's clammy illicit romance than he was that Trevor Howard's doctor 'borrowed' the room of a disapproving colleague (Valentine Dyall!) to meet with Celia Johnson. Even more to the point was a detail in a famous Hollywood scandal. On December 13, 1951 producer Walter Wanger shot MCA talent agent Jennings Lang, over Wanger's wife Joan Bennett. Lang apparently was meeting Bennett in the apartment of an agency employee. How good that Wilder didn't just make a lightly disguised version of the Wanger-Lang fracas.
The disc packaging uses an image from a foreign release that makes Shirley MacLaine look like a loose party girl. But we've seen a lot worse.
I have to say that from our vantage point 62 years later the film's view of the working world looks pretty attractive. Computers have made redundant many of those thousands of employees performing the grunt paperwork necessary to keep the massive insurance company in motion. Maybe the jobs aren't that fulfilling, but all those Eisenhower-era people are earning a living and maybe saving a little. They also get to live in an exciting city, even if the High Life is out of reach for them. Was it unrealistic for a clerk like C.C. Baxter to afford the one-bedroom apartment we see?  I only know Los Angeles from the 1970s, and I can say from experience that at that time it was possible to be poor yet afford an apartment and get around town one way or another. Definitely not now.
Reviewed by Glenn Erickson
---
The Apartment 4K
4K Ultra HD + Blu-ray rates:
Movie: Excellent
Video: Excellent
Sound: Excellent 5.1 Surround & Original 2.0 Mono
Supplements:
Both 4KUHD Disc 1 and BLU-RAY Disc 2:
New audio commentary by Joseph McBride
Audio Commentary by Bruce Block
BLU-RAY Disc 2 only:
Featurette Inside The Apartment
Featurette Magic Time: The Art of Jack Lemmon
Trailer.
Deaf and Hearing-impaired Friendly? YES; Subtitles: English (feature only)
Packaging: One Blu-ray in Keep case
Reviewed: March 31, 2022
(6698apar)

Visit CineSavant's Main Column Page
Glenn Erickson answers most reader mail: cinesavant@gmail.com

Text © Copyright 2022 Glenn Erickson