The Incredibly Strange Creatures Who Stopped Living and Became Mixed-Up Zombies!!?
Talk about a Back-to-School disc promotion!  CineSavant digs into Severin's MegaBox The Incredibly Strange films of Ray Dennis Steckler — 10 discs, 20 films — just enough to sample this demented offering that some have nominated for the honor of worst film ever. It's a glorified home movie by a guy bitten by the movie-making bug — and a friend with some cash who wanted to be a producer. Steckler's movie found real screenings in real theaters, launching the Auteur from Lemon Grove Street on one of the oddest Hollywood careers ever.

The Incredibly Strange Creatures Who Stopped Living and Became Mixed-Up Zombies!!?
Blu-ray
Part of the Severin Films 'The Incredibly Strange Films of Ray Dennis Steckler' Boxed Set (10 discs, 20 films, no waiting)
1964 / Color / B&W / 1:78 widescreen/ 82 min. / Street Date September 27 2022, 2022 / Available from / 219.95
Starring: Cash Flagg, Brett O'Hara, Atlas King, Sharon Walsh, Madison Clarke, Erina Enyo, Toni Camel, Jack Brady, Bill Ward, Neil Stillman, Joan Howard, Titus Moede, Carolyn Brandt.
Cinematography: Joseph V. Mascelli
Camera operator: Vilmos Zsigmond
Assistant camera: László Kovács
Art Director: Mike Harrington
Special Makeup: Tom Scherman
Film Editor: Don Schneider
Original Music: Libby Quinn
Written by Gene Pollock & Robert Silliphant story by E.M. Kevke
Produced by George W. Morgan, Ray Dennis Steckler
Directed by Ray Dennis Steckler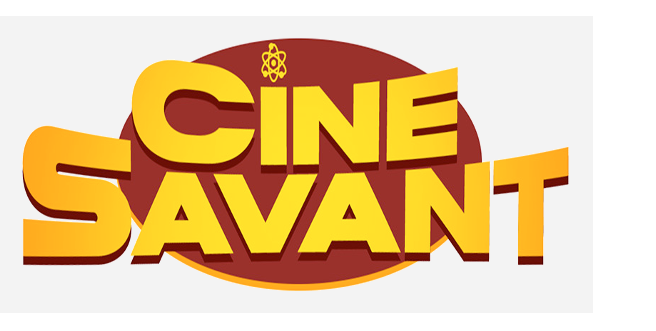 I can't pretend I wasn't aware of The Incredibly Strange Creatures Who Stopped Living and Became Mixed-Up Zombies!!? . . . in the early '60s we saw a docu TV show called Hollywood and the Stars, narrated by Joseph Cotten. The episode "Monsters We've Known and Loved" featured clips mostly taken from Columbia sci-fi and horror pictures. The rather aimless survey finishes with a brief piece from Ray Dennis Steckler's brand-new production, with some chorus girls being menaced by a trio of grue-faced zombies. Twenty years before, Cotten had read lines for Orson Welles, but we have to admit that he gives a nice ironic drawl when he recites Steckler's title.
Raymond Steckler of Hollywood's Lemon Grove Street must have been a terrific self-promoter. This show got ample attention in Forrest Ackerman's Famous Monsters Magazine, although I can't recall how Forry distinguished his monster fare between kid-safe monster and more adult-oriented items. The capper occured sometime in the middle '70s, when Steckler somehow talked a Los Angeles afternoon TV movie host into showing Incredibly Strange Creatures on TV. I believe the host's name was Ben Hunter. He was a 'nice guy' but not always on top of things — he happily reported that King Kong was portrayed by a man in a gorilla costume. Steckler's film played exactly as the "what the heck is this?" oddity it is. At every commercial break Ben Hunter would fumble about verbally, trying to think of what to say. It was pretty hilarious.
Steckler's legend really gained traction with the 1986 release of the book Incredibly Strange Films, which carried an interview with Steckler and his star Carolyn Brandt. The self-promotions continued on VHS and other home video releases, mostly of Steckler's five or six 'name' features. His producer George W. Morgan either exited around 1970, or decided to go uncredited as Steckler relocated to Las Vegas, and for a time shifted to hardcore porn.

Severin Films now adds Ray Dennis Steckler to its series of exhaustively researched and appointed boxed sets for other fringe exploitation auteurs: Andy Milligan, Umberto Lenzi, Al Adamson. The Incredibly Strange Films of Ray Dennis Steckler collection gathers twenty films on ten discs, with impressive extras and the expected collector packaging. This review concentrates on just one film, the — uh — Experience! of seeing Severin's remastered presentation of Incredibly Strange Creatures. I'm not going to recap too much of the established lore that can be accessed at the IMDB — the iffy Stanley Kubrick connection, etc..
Unemployed jerk Jerry (Ray Dennis Steckler aka 'Cash Flag') is good buddies with nice-guy sidekick Harold (Atlas King), but definitely the Bad Boy boyfriend of Angela (Sharon Walsh). On a date to a beach carnival they take in an odd fortune telling session with the mysterious Madam Estrella (Brett O'Hara). Jerry is attracted to a dancer named Carmelita (Erina Enyo), which ruins Angela's evening.
Invited backstage, Jerry falls under Madam Estrella's sinister hypnotic spell and is dispatched to murder other young dancers, starting with topliner Marge Neilson (Carolyn Brandt). Haunted by strange hallucinations and shocked by the news of the carnival killings, Jerry seeks out Angela. The urge to murder returns and he almost kills her. Harold, Angela and Angela's brother Madison rush to the fun fair, where Jerry is determined to learn Madam Estrella's hidden secrets.

Given incredibly low ratings and scourged as one of the worst movies ever made, Incredibly Strange Creatures is an object of curiosity. As a director Ray Steckler seems evolved from '50s Z-pix made quasi-independently by frustrated actors and technicians, that almost always came up woefully empty for production values. He got his training with Arch Hall Sr.'s Wild Guitar and Eegah. Everything about Incredibly Strange Creatures falls into the category of 'I can't believe it's a movie.' Its most endearing aspect is Steckler's cast, which seems to be comprised solely of personal friends and acquaintances, talent optional. Steckler's energy and enthusiasm doubtless got these people out to help him shoot his picture. Nobody can be said to be good, although Brett O'Hara is reasonable as the fortune teller. Neil Stillman is also a decent C+ as a carnival barker. He reportedly was Steckler's mail carrier.
The performances could be a showcase for Amateur Movie Acting's Greatest Hits. The girlfriend has difficulty showing any kind of emotion … we wonder if her 'big' hairdo is a wig, to make filming easier. Sidekick Harold looks like a swell guy yet talks with a somewhat distracting Eastern European accent. We wonder if his pompadour haircut is for real. Ms. Brandt's Marge is serious and focused, but we aren't told why she's so irritable, or why she drinks.

Working on these shows must have been like contributing to a neighborhood hobby club. Steckler tries but can't attain the production look he wants. There's a lot of standing around looking uncomfortable; the guys playing Steckler's cops could almost be high-schoolers.
The show breaks down into different modes. We estimate about ten minutes of dismal romantic-date interaction, maybe five minutes of Jerry's hypno-hallucinations, and maybe ten minutes of thriller action. The ending chase goes on forever, diluting its appeal as 'action.' More than half of the picture is various kinds of padding.
The advertising calls this the 'World's First Monster Movie Musical.' Steckler connected with some songwriters, a record company and some kind of dance troupe for a series of musical numbers, that themselves can be described as 'incredibly bland': "Shook Out of Shape," "Mixed Up Zombie Stomp." A big part of the production effort seems invested in several sets of dance costumes. Carolyn Brandt's exhibition dances aren't impressive, the choreography and staging of the chorus numbers are awful, and individual singers dreadful. A comic comes out two or three times, with some unfunny jokes.
Montage scenes of the carnival midway, rides and lights are also padding of a kind, but they carry considerable interest as a colorful record of the extinct Long Beach Pike. The same goes for Steckler's use of Angel's Flight in one scene — as this is the early 1960s, some of the buildings that once crowded around it are now gone, demolished for Urban Renewal.

Every once in a while Steckler does something that almost works, especially with his eccentric soundtrack. Jerry's introduction to the hypno-wheel behind Madam Estrella's curtain is an effective moment, as are the superimposed hallucinations. We at least know where he's going with these scenes.
Does anything in the story make any sense?   Madam Estrella has a sinister aide, Ortega, in demonic makeup with a hooked nose. Is he some kind of demon, or just an ugly Latin-gypsy stereotype?  Does Estrella want the dancers murdered, so that her favored Carmelita can be the star?  That's only a guess. (spoiler) Behind the fortune-telling parlor is an area with a cage, where are kept Estrellas earlier victims. They're crazy madmen with horror faces created by acid — the zombies of the title. What are they all about, anyway?  Were they inspired by 'the Geek' in Nightmare Alley?
Incredibly Strange Creatures has consistently decent cinematography. Ray Steckler's three cameramen would soon earn names in the industry. Joseph V. Mascelli wrote a cinematography manual that became a standard; he also shot for Arch Hall Sr., and directed his own incompetent Z-horror item, Monstrosity. Camera operator Vilmos Zsigmond and assistant cameraman László Kovács fled from Hungary back in 1956. They slowly rose to the top of the Hollywood camera profession, but shows like Incredibly Strange Creatures came at the very beginning of their 'dues-paying' years.
Filmed in 16mm, most of the movie is reasonably attractive and well lit; just a few shots here and there have focus issues. Those deadly musical numbers are covered rather well, even if little can be done with the amateur art direction. The handheld work outdoors adds some dynamism to the action scenes — the finale in the surf is so attractively filmed, Steckler is able to stretch it out by at least a minute or so.
The movie overall?  It's just as bad as its reputation suggests. It remains something that fans of homemade horror will want to check out.
---

Severin Films' Blu-ray of The Incredibly Strange Creatures Who Stopped Living and Became Mixed-Up Zombies!!? certainly looks the best I've ever seen it. Severin's 96-page insert book gives remastering info for all the pictures. This one was scanned in 2K from the original 16mm AB rolls, with one reel taken from a dupe negative. Scratches show here and there but it's been cleaned up and looks very good.
Although the sound mix can be rough at times, Steckler's inventive audio montages come across well, especially the eerie presences and beats associated with the hypnotic scenes. Are the music choices from a stock library?  They sound cheap, but they definitely go with the movie.
The extras on the boxed set equal a graduate course in Steckler-ology. As the top title in the Steckler oeuvre, Incredibly Strange Creatures is given some good video extras — culled from earlier releases?  Joe Bob Briggs offers a jokey introduction and a full audio commentary. A second commentary track gives the floor to Ray Dennis Steckler, the man himself. He just brings ups topics suggested by the action on screen. The director affectionately identifies and praises every one of his actor collaborators.

Carolyn Brandt is present for an interview as well. In addition to several trailers, a reel of outtakes is present, mostly more scenes on the carnival midway. The depth of the lore imparted in the extras is intimidating: Incredibly Strange Creatures was variously reissued as Teenage Psycho Meets Bloody Mary for on-the-road presentation, and as Teenage Psycho when presented in a VHS director's cut.
The full contents of the ten-disc set are:
Wild Guitar / The Incredibly Strange Creatures Who Stopped Living and Became Mixed-Up Zombies!!? / The Thrill Killers / Rat Pfink A Boo Boo / The Lemon Grove Kids / Body Fever / Sinthia: The Devil's Doll / Blood Shack / The Hollywood Strangler Meets the Skid Row Slasher / The Las Vegas Serial Killer / One More Time, and two discs of Steckler porn.
I should make special mention of the 96-page book that comes with the set, written by Zack Carlson and Charles Devlin. It's excellent reading — very funny — and packed with information and observations, as well as a detailed rundown on everything technical about the films, their various versions, and Severin's restoration work.
Reviewed by Glenn Erickson
---
The Incredibly Strange Creatures Who Stopped Living and Became Mixed-Up Zombies!!?
Blu-ray rates:
Movie: Poor but who cares?
Video: Very Good
Sound: Very Good
Supplements: Intro with Joe Bob Briggs; audio commentaries with Briggs and Ray Dennis Steckler,Carolyn Brandt interview, trailers, deleted outtakes.
Deaf and Hearing-impaired Friendly? YES; Subtitles: English (feature only)
Packaging: One Blu-ray in Keep case
Reviewed: August 31, 2022
(6781ray)

Visit CineSavant's Main Column Page
Glenn Erickson answers most reader mail: cinesavant@gmail.com

Text © Copyright 2022 Glenn Erickson