Severin's extravagant four-film six-disc The Complete Umberto Lenzi / Carroll Baker Giallo Collection is a luxurious trip into sexy, violent Italo thrill territory. CineSavant concentrates on the first Lenzi-Baker collaboration, a truly nasty bit of misanthropy that bridges the gap between standard 'Lady In Peril' fare and the full-bore giallos that would soon become the norm. It's presented under its original title, which sounds more appropriate for a porn movie… in the U.S. the given title was Paranoia.

Orgasmo
Blu-ray
One feature in The Complete Lenzi / Baker Giallo Collection
Severin Films
1969 / Color / 2:35 widescreen / Orgasmo 97 min., Paranoia 91 min., all four films 369 min. / available through Severin Films / Street Date July 7, 2020 / 119.98
Orgasmo credits:
Starring: Carroll Baker, Lou Castel, Colette Descombes, Tino Carraro, Lilla Brignone, Franco Pesce, Tina Lattanzi, Jacques Stany.
Cinematography: Guglielmo Mancori
Film Editor: Enzo Alabiso
Art Direction: Giorgio Bertolini
Assistant Director Bertrand Tavernier
Original Music: Piero Umilani
Written by Ugo Moretti, Marie Claire Solleville
Produced by Salvatore Alabiso
Directed by Umberto Lenzi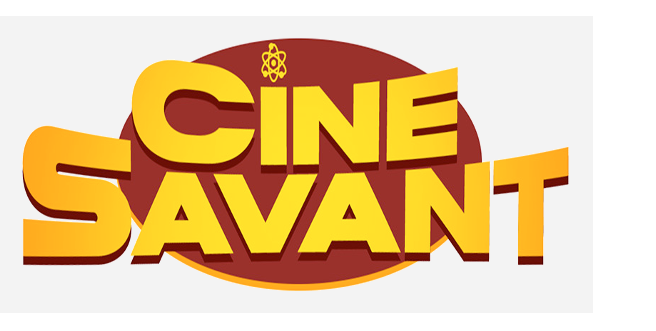 Severin Films' lavish ode to a group of films by a single director is a dream box that Umberto Lenzi should have lived to appreciate — the solid packaging and handsome design outshine Severin's earlier collection for Al Adamson. All four of the pictures are finally shown uncut, in variant versions and at the right aspect ratios. Since I'm not a committed fan of most giallo thrillers (the protest line forms on the left) I like it when Arrow or Severin shows up with a definitive edition of this or that title, with liner notes that don't have to apologize:  'This is the best we can do.'
It needs to be remembered that giallo thriller DVDs helped launch the new disc format in the late 1990s. They were a big draw among college age first adopters, helping to popularize the new format but also raising awareness of director's cuts, alternate versions and uncensored original versions of all kinds of films. I believe they helped publicize the notion of film preservation as well.
Entire books have been written about commercial Italo directors like Umberto Lenzi, whose films range from not-bad sword 'n' sandal epics to exploitatively violent cannibal tales. Lenzi began his sexy murder thriller series just as censorship standards began to relax. American star Carroll Baker's career had plumbed the scandalous (but Production Code -approved) depths of The Carpetbaggers and Harlow. Her first of four Italo chillers for Signor Lenzi shows her baring plenty of flesh in a story that just a few years before would have been pronounced vietato by Italy's Catholic censors. As a matter of fact, the original domestic Orgasmo has more misanthropy but less nudity than its export version Paranoia, which Troy Howarth tells us is six minutes shorter. Severin's Blu-ray contains both versions.

The writers of Orgasmo tap elements of earlier psychological thrillers in which a woman falls under the malicious influence of a deceitful false friend or associate. Is the first template the older play and film Kind Lady?  In that show an elderly woman is victimized by an acquaintance who quietly takes her prisoner and proceeds to rob her blind. Newer exercises in horror saw criminals imprisoning and tormenting Hancock Park widow Olivia de Havilland, and a sister tortured her sister in the guignol-tilted What Ever Happened to Baby Jane?  In the trashy The Big Cube, the inconvenient heiress played by Lana Turner is driven insane by greedy relatives… with a single tab of LSD.
Orgasmo incorporates all those elements in an unpleasant ordeal of cruelty that becomes more complex as it goes along. The inclusion of maybe-incest and definite lesbian issues adds to the air of raw sensationalism; poor Carroll Baker becomes the focus of some really nasty scheming.
New widow Kathryn West (Carroll Baker) arrives in Rome and takes possession of a lavish villa on a hill. It's part of a vast fortune inherited from her late, older husband, an industrialist who died in a car crash. Kathryn has a drinking habit and is a bundle of nerves, but her solicitous personal manager Brian Sanders (Tino Carraro) is helping to liquidate her husband's holdings. Her only duty is to take a trip to London, to placate some aunts by giving them a big house in America that she doesn't need. Restless and lonely, Kathryn wants to catch up on all the living she didn't do when married. She almost immediately hooks up with Peter Donovan (Lou Castel of Fists in the Pocket), a penniless, brash slacker who wastes no time seducing her. The smitten Kathryn invites Peter into the villa, hiding him from her housekeeper Teresa (Lilla Brignone). Peter manipulates Kathryn with sex and booze. His 'sister' Eva (Colette Descombres) arrives to add pills and nights at discos to the mix. The heiress can't comprehend that her younger guests are following a ruthless game plan meant to separate her from her house and her fortune. She is soon unsure of what's real and what's not. Will Peter and Eva succeed in hiding their scheme from the devoted Brian?

Orgasmo is a well-made movie, and definitely not a cheap production. The lavish villa provides a handsome setting. Director Lenzi creates some striking images, especially in impressionistic montages seen through Kathryn's drug & alcohol- soaked eyes. The Italian DP gives Baker the full glamour treatment. Lenzi isn't stingy with the camera angles, but he does have one damning habit that undercuts his auteur cred: the Zoom lens. Even Mario Bava sometimes went haywire with the Zoom, perhaps as a way of lowering the number of camera setups. Lenzi's framing and compositions are consistently handsome and constructive — but he Zooms way, way too much. I've just heard that some fans call the director 'Zoom Lenzi.'
Carroll Baker holds the center of Orgasmo. Her acting skills make sense of a woman who is barely sympathetic — when we meet Kathryn she is already drinking too much. She's far too trusting of her manipulative house guests, and her desire for thrills is an invitation to be victimized. Lou Castel is more repulsive than seductive. The young punk doesn't even bother to disguise his contempt. The not-so-young nor handsome Peter must act up a storm to pretend to be irresistible to Kathryn, who apparently has no taste in men, either. He wins her by barging into her shower unannounced… a scene that only an Italian screenwriter would propose. This is exactly the kind of male-oriented sex fantasy that would later be given the name 'erotic thriller' by direct-to-video producers like Andrew Stevens.

French actress Colette Descombes has a good look but does little with the ambisexual Eva, who strokes Kathryn's wrist while spouting talk about the absurdity of jealousy and the importance of 'doing everything.'  Eva is a discotheque-era update of a gothic schemer. She may be poisoning her hostess even as she's seducing her — and taking photographs for possible blackmail use. By the time that Peter and Eva start playing rough, their God-gaming tricks have the rich widow half-convinced that nothing is real.
Lilla Brigone's housekeeper Teresa brings a correct Harriet White disapproval to the sex hijinks going down in the hottest little villa in Rome. The only positive character seems to be Tino Carraro's Brian, who politely accepts a turndown of his marriage proposal and continues to keep Kathryn's best interests at heart. Heaven knows that Kathryn needs somebody to save her from herself.
Orgasmo contains all the material luxuries that populate escapist Italo films of the time. Kathryn drives a white Rolls and Brian an incredible white Jaguar. When not bed-hopping in the fancy villa, the unholy trio bops the night away in one of those standard late-'60s discos frequented exclusively by attractive hipsters in color-coordinated mod fashions. Are we viewers supposed to disapprove?  We mainly think, if we had what Kathryn has, life would be a dream.

Severin's disc contains both versions of Lenzi's film. The American Paranoia cut has more nudity, although the effect isn't all that more erotic. The big thrill for the Playboy crowd must have been to finally see the sex star Carroll Baker nude. She surely understood the commercial logic of that better than anyone — she'd already been seen in one revealing Italo thriller and would do more upscale erotic films later.
Although we see some naked hetero embraces, there is no simulated sex. The filmmakers must have calculated exactly what they they could get away with. There is almost zero female-female contact. As the commentators Alexandra Heller-Nicholas, Nathaniel Thompson and Troy Howarth point out, the Italian censors were far less liberal about the lesbian angle. As is typical of Italo thrillers of this time, lesbianism is presented unsympathetically, as a forbidden vice as destructive as the pills that Eva constantly pushes at Kathryn: "Do everything."
Distributor preference seems to have dictated other changes when Orgasmo became the U.S. release Paranoia. The storyline contains two or three even nastier 'twist' revelations, and the U.S. cut drops one of them in the interest of making a character more sympathetic. The change probably wasn't necessary … by the end credits we don't like any of these people anyway. The original Orgasmo can be called a giallo simply because bloodthirsty greed infuses its every relationship. Seemingly everyone is willing to commit heinous crimes to get their hands on the good life represented by Kathryn's millions.
---

Severin's Blu-ray of Orgasmo is presented in its own keep case together with a CD of the entire soundtrack score. Piero Umilani's music is one of those stylish but repetitive compositions that reminds one of another theme song I cannot identify. It reminds me of a Michel Legrand theme in The Young Girls of Rochefort.
The movie on view is a thing of beauty, whether it's newly restored or has been miraculously preserved intact and unblemished. The feature looks rich and attractive from one end to the other; a few sunny exteriors may have faded the slightest bit. The IMDB calls out Techniscope as the camera format, even though the credits announce Cromoscope della Technostampa. A look in a reference book tells me that Cromoscope is a name given to half-frame Techniscope when the Technicolor company contracted for overflow work to go to another lab.
The shorter Paranoia cut is presented as an extra; it comes with an original 'Rated X' card and is not quite as good-looking as the Orgasmo encoding. The only drawback to viewing the main feature on my LG Blu-ray player was with the original Italian track with English subtitles. Every few minutes the configuration would revert back to English with no subs (except in several Italian-only segments). Ms. Baker dubs her distinctive voice for the English language track.
Ms. Heller-Nicholas's academic commentary on Orgasmo tells us how seriously scholars take these pictures. She gives a production history for the show and an analysis of its thriller content and giallo earmarks. On Paranoia Nathaniel Thompson and Troy Howarth merge their considerable knowledge for an equally informative track. After Howarth's third book about giallos, I'm not likely to second guess his opinions. Thompson's encyclopedic knowledge of film never ceases to floor me; everything he says is authoritative and well worth listening to. The duo admires Umberto Lenzi and rates him slightly below the top rank of giallo achievement. They repeatedly reference amusing interviews in which Signor Lenzi takes credit for initiating every important innovation in Italo genre history. You name it, he did it first!

Nathaniel and Troy end by urging younger film fans to take in Ms. Baker's classic early pictures, especially Baby Doll. I would add to that Jack Garfein's truly twisted psychodrama Something Wild.  Ms. Baker likely would have gladly pushed censorship limits had the censors of 1961 permitted. I admire the sheer fearlessness of some of the actresses from back then, when free expression of many kinds wasn't as free. Does Orgasmo  make good use of that freedom?  That's probably not a fair question.
This review is limited to Orgasmo but The Complete Lenzi/Baker Giallo Collection continues with three more twisted-title gialli with diabolical plot lines that remind us of H.G. Clouzot's influential Les diaboliques. Ms. Baker plays opposite a rich lineup of genre favorites: Erika Blanc, Alberto Dalbés, Horst Frank, Helga Liné, Jean Louis-Trintignant, Alan Scott, Jean Sorel, Evelyn Stewart.
I've appended Severin's long list of full collection extras, below.
Reviewed by Glenn Erickson
---
Orgasmo
Blu-ray rates:
Movie: Good
Video: Excellent
Sound: Excellent
Supplements: Director's Italian Cut, with commentary by Alexandra Heller-Nicholas; U.S. X-Rated Version, with commentary by Nathaniel Thompson & Troy Howarth; Giallo Fever, an interview with Umberto Lenzi; U.S. Trailer.
Deaf and Hearing-impaired Friendly? YES; Subtitles: English (features only)
Packaging: One Blu-ray in Keep case
Reviewed: July 26, 2020
(6316orga)
---

Collection Specifications:
All 2.35:1; Dolby Digital Mono. Discs 1&3 are All Region; Disc 2&4 are Region A.
Supplements:
Disc 1 – ORGASMO:
Director's Italian Cut, with commentary by Alexandra Heller-Nicholas;
US X Rated Version, with commentary by Nathaniel Thompson & Troy Howarth; Giallo Fever, an interview with Umberto Lenzi; U.S. Trailer.
Disc 2 – SO SWEET… SO PERVERSE:
Commentary by Kat Ellinger; Interview short Lenzi's Lenses with the Director at The 1999 Nocturno Film Festival; Interview piece Equilateral Triangle with screenwriter Ernesto Gastaldi; trailers; Alternate Credit Sequence.
Disc 3 – A QUIET PLACE TO KILL:
Commentary with Samm Deighan; Interview short Sex and Conspiracy with director Lenzi; alternate credit sequence, alternate Clothed Scene, brief deleted scene.
Disc 4 – KNIFE OF ICE:
Interview short Carroll and Umberto's Final Stab with Stephen Thrower; Interview Until the Silence Screams with Director Umberto Lenzi; Trailer, Alternate Credit Sequence.
2 CDs:
CD 1: ORGASMO Remastered Soundtrack.
CD 2: SO SWEET… SO PERVERSE and A QUIET PLACE TO KILL Remastered Soundtracks plus Bonus Track: main title theme for KNIFE OF ICE.

Visit CineSavant's Main Column Page
Glenn Erickson answers most reader mail: cinesavant@gmail.com
Text © Copyright 2020 Glenn Erickson