One of the most glamorous / unsavory films noir ever, this creepy tale of a master con-man undone by warped ambition was planned as a career-altering role for the big star Tyrone Power. Power plumbs the depths of personal degradation in terms that even today skew to the squeamish side of human experience. Almost as fascinating are the women Power uses, arrayed in dynamic contrast: Coleen Gray, Joan Blondell and Helen Walker. Yes, this is the movie about 'The Geek'… Hollywood hadn't been this intimate with the seamy underside of carnival life since Tod Browning's Freaks. The disc extras include top contributions from James Ursini and Alain Silver, Imogen Sara Smith and even Coleen Gray.

Nightmare Alley
Blu-ray
The Criterion Collection 1078
1947 / B&W / 1:37 Academy / 111 min. / available through The Criterion Collection / Street Date May 25, 2021 / 39.95
Starring: Tyrone Power, Coleen Gray, Joan Blondell, Helen Walker, Taylor Holmes, Mike Mazurki, Ian Keith, Julia Dean, Laurette Luez, Roy Roberts, Gene Roth.
Cinematography: Lee Garmes
Film Editor: Barbara McLean
Original Music: Cyril J. Mockridge
Written by Jules Furthman from a novel by William Lindsay Gresham
Produced by George Jessel
Directed by Edmund Goulding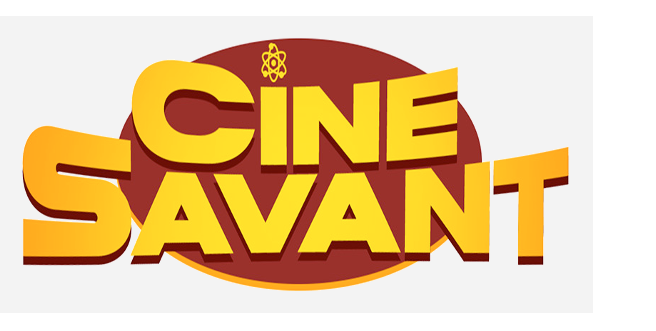 A remake of author William Lindsay Gresham's book Nightmare Alley starring Bradley Cooper was expected to be released last December. It's an interesting idea — remaking a near-classic 75 year-old cult movie that was not at all successful. The remake will have more latitude of expression than Edmond Goulding did in 1947, when everything Hollywood made had a glamorous sheen, even a gritty, seamy story of a carnival conman.
When Hollywood stars got the go-ahead for the movies they really wanted to make, strange things could happen. Fox's Tyrone Power had been an obedient moneymaker for over ten years, but when he returned from war duty he made an effort to secure more meaningful assignments. Flush from his success with The Razor's Edge, Power lobbied Darryl F. Zanuck to play the lead in this creepy, sordid movie about carnival con games, fake mentalism and predatory spiritualism. William Lindsay Gresham's book abounds with unpalatable people and unpleasant ideas in an authentic carny background. Even more disturbing is the film's oppressively noir atmosphere of moral defeat and universal venality. Almost every review says that Zanuck pulled Nightmare Alley from release after only two weeks because he thought it might negatively affect Tyrone Power's star brand. Zanuck may have shortened its public exposure, but in New York it played at the Mayfair from October 9 until November 10, 1947. It was replaced by Zanuck's own Gentleman's Agreement on the 11th.

The handsome, unscrupulous drifter Stanton Carlisle (Tyrone Power) comes upon a traveling carnival and starts learning how to fleece the rubes. He helps Zeena (Joan Blondell) with her cheap mentalist act because her alcoholic husband Pete (Ian Keith) is too sodden to perform before the public. He gets Zeena to share Pete's valuable code-based trick, and beautiful carny performer Molly (Coleen Gray) learns it as well. Strongman Bruno (Mike Mazurki) isn't happy about that, but after Pete suffers an unfortunate accident, everything changes. Molly and Stanton marry and leave the carnival for Chicago and a successful nightclub routine. Stanton combines Zeena's code with his personal intuition to build a substantial reputation as a mentalist. Stanton then sets himself up as a spiritual conduit to the afterlife, as a way of defrauding wealthy people who have lost loved ones. The mysterious and suave consulting psychiatrist Lilith Ritter (Helen Walker) helps to spread his influence among the North Shore elite. Suddenly offered vast fortunes by gullible millionaires, Stanton feels he can do no wrong. He coerces Molly into aiding him for the cruelest swindle of all.
Nightmare Alley was a noted flop on release, only to become a notorious 'film to see' when a legal hassle made it a scarce item. Savant saw it once in the 1980s, and that was a privately owned print. If I recall, it was in an L.A. Community College class taught by one of the disc commentators, James Ursini.

Nightmare Alley is about swindles, confidence games and other abuses of trust. Stanton Carlisle's knack for fleecing suckers makes him feel like a privileged insider, with all the rubes on the outside. He learns from the best but his ambition takes him even higher. He knows he has a special talent when he dares to run a con on a sheriff threatening the carnival. That shake-down scene could well have been the inspiration for the carnival hijinks practiced by Gary Busey and Robbie Robertson's pro con-men in Robert Kaylor's very good Carny, from 1980.
After his success with the sheriff, Stanton thinks he's infallible. People expect to be tricked in a sideshow booth and will chuckle pleasantly when a magician pulls off apparent miracles on stage. But they don't take kindly to tricksters exploiting their personal problems for monetary gain. Stanton crosses that line the moment he toys with the feelings of a vulnerable old woman (Julia Dean of Curse of the Cat People). She misses her daughter and falls for Stanton's claims that he can communicate with her from the next life.
Stanton discards Zeena and dismisses Molly, isolating himself from the only people that love him. He starts to believe in the superstitious Tarot cards that Zeena allows to run her life. Stanton's enormous self-confidence eventually reveals a great weakness… he doesn't believe in anything, not even in the worth of other people. It's a great waste,  a talented man directing his energies toward corrupt ends.

Carlisle meets his match in the sphinx-like Lilith, a crafty player who always stops short of leveling with him. Stanton allows that his mentalism is a racket but the slick psychoanalyst never admits anything; it's possible that she's been using Carlisle from the start. Stanton discovers the recordings Lilith makes of her patients and would love to use them as fuel for his confidence games. The question is, how completely corrupt is she?  It's difficult to tell when Stanton is being sincere, but Lilith is utterly unreadable — which fascinates him.
Stanton is a troubled mix of villain and flawed hero. He admits he's a crook with the excuse that he's only accepting money offered by people who can spare it. He scoffs at Zeena's cards and Lilith's psychoanalysis, but in the end believes in them both. He's the master of what he calls 'the Gypsy switch' – misdirecting the rubes – yet cons himself in his dealings with the treacherous Lilith.
Big swaths of the 1947 audience no doubt found Stanton's final con game to be distasteful in the extreme, especially when he breaks his own rules and allows the concept of God to enter his spiel. That blasphemy spooks Molly and causes disaster for Stanton's plans. Ironically, the fact that blasphemous behavior triggers Stanton's immediate downfall might be the very reason that the Production Code censors okay'ed this edgy story.

Stanton's rise and fall follows a symmetrical pattern. The last scenes of the film mirror the first when Stanton returns to the carnival to accept his 'predestined' fate. As with the engineer at the conclusion of I Am a Fugitive from a Chain Gang, Stanton's final line is a chilling refrain: "Mister, I was made for it."  Stanton's destiny has already been foreshadowed, on the soundtrack. Over a few scene fadeouts, weird echoes of the Geek's screams peek through.
Of all the losers in film noir  it's hard to think of any brought lower than Stanton Carlisle. The horrible deaths of Richard Widmark in  Night and the City and Burt Lancaster in  Criss Cross seem preferable to this dreadful fate. When the lights came up, viewers must have looked at each other and thought, 'Did I just see what I thought I saw?'  Mainstream movies as elegantly sick as this one wouldn't become common until the 1970s.
It's no mystery why Darryl Zanuck underpromoted Nightmare Alley. Not since Freaks had there been a show as frank about the underside of the carnival racket. Postwar audiences may have been ready for tougher themes but few wanted to know what a Geek is, let alone see their favorite star become one. Tyrone Power fulfilled his desire to stretch his acting range. At his lowest, the unprincipled Carlisle is rejected by the Carny Code of Conduct as well. Collapsing into alcoholism, his drawn face and hollow eyes demolish the matinee idol image — Power looks like he's in the first stage of transforming into Mr. Hyde, or a werewolf.

Joan Blondell's Zeena is her best role since her Warners heyday. Young Coleen Gray (Red River, The Killing) is impressive as Stanton's one associate with an unshakeable sense of ethics. This is also the best place to admire the haunting Helen Walker, who never played a character similar to this one. Mike Mazurki has one of his few roles as a likeable fellow, and Ian Keith is frighteningly real as a confirmed alcoholic. Audiences had barely been introduced to taboo-breaking alcoholic characters; The Lost Weekend was only two years old. Nightmare Alley is more honest about the real degradation of booze, and especially insightful about the moral complexity of evil.
"It'll only be for a little while,
just until we get a real Geek."
This, of course is an important line to remember, even if only a small compromise of one's self-esteem is at stake. If you do what a Geek does, you are a Geek.  Anyone that was ever talked into a 'voluntary demotion' by an employer will understand the quote right away.
---

The Criterion Collection's Blu-ray of Nightmare Alley is a new 4K digital restoration that cures all the ills I remember from the old 'Fox Film Noir' DVD release — the image is far richer, more stable, and cleaner. The show no longer looks like a 'rescued' item. The added resolution brings out the misty background atmosphere in the after-hours carnival, when all the dark deeds seem to take place. On the uncompressed track Cyril Mockridge's dynamic score never sounded this good.
A textless trailer (for foreign use) has been carried over from the DVD. It's little frustrating not seeing the text or hearing the voiceover of the original sales pitch. We also get the original Alain Silver and James Ursini commentary, one of their best. Silver & Ursini were among the first to write comprehensively about film noir in English; their extensive personal research and their work with AFI oral histories enriches the many noirs they've covered. Silver marvels at the film's audacity (for its year), while Ursini recounts how some of the themes in the book mirror the unhappy personal story of author William Lindsay Gresham.
Both commentators assert that Stanton does indeed develop some personal form of ESP; I think that he follows his excellent instincts and intuition, likes to take chances and is very lucky. Lilith's trick question about her mother could be guessed at, which is exactly what Stanton said he did. Stanton starts to think he's infallible, and hubris becomes his Achilles Heel.
Disc producer Jason Altman's new items are led off by Imogen Sara Smith's thoughtful, thorough essay/lecture on the movie, delivered with her usual clarity and emphasis. In a pleasant interview piece from 2007 actress Coleen Gray goes through her memories and provides candid self analysis: "I always played too big, directors had to pull me back."  She passed away in 2015. Additional interviewee Todd Robbins worked as a carnival barker, and enlightens us to some of the tricks of his trade. A fragment of an audio interview with director Henry King is included, in which he recalls discovering Tyrone Power. The insert pamphlet contains an essay from Kim Morgan.
A thoughtful last extra is a little set of custom Tarot Cards rendered in the style of the cover illustration and themed to the characters of Nightmare Alley. With the sale of the 20th Fox studio to Disney, disc fans are worrying that the Fox library will be entirely cut off from Blu-ray. This release could well be left over from an earlier licensing arrangement; let's hope the fruitful relationship with Criterion continues.
Reviewed by Glenn Erickson
---
Nightmare Alley
Blu-ray rates:
Movie: Excellent
Video: Excellent
Sound: Excellent
Supplements: Audio commentary from 2005 with James Ursini and Alain Silver; new interviews with Imogen Sara Smith and Todd Robbins; 2007 interview with Coleen Gray, 1971 audio excerpt with director Henry King; trailer. Insert pamphlet with an essay by Kim Morgan.
Deaf and Hearing-impaired Friendly? YES; Subtitles: English (feature only)
Packaging: One Blu-ray in Keep case
Reviewed: May 9, 2021
(6498alle)

Visit CineSavant's Main Column Page
Glenn Erickson answers most reader mail: cinesavant@gmail.com

Text © Copyright 2021 Glenn Erickson
Here's Stuart Gordon on Nightmare Alley: