Barry Sonnenfeld leaped from hot cinematographer status to A- list director with this sure-footed big screen adaptation of the TV show based on Charles Addams's marvelously morbid New Yorker cartoons. The cast is ideal: Anjelica Huston and Raul Julia complement TV's Carolyn Jones and John Astin without inviting comparisons. Winning an imaginary award for making sick jokes safe for PG-13, the script has true wit. The characters have depth as well, which is wonderful. Daring to be out of step with the times, the elaborate production, costumes and special effects are all on the same page: director Sonnenfeld and producer Scott Rudin see to it that the goofy premise never wears thin. The 4K encoding is a dazzler.

The Addams Family
4K Ultra-HD + Digital Code
'With More Mamushka!'
Paramount Home Video
1991 / Color / 1:85 widescreen / 99 min. / Street Date November 23, 2021 /
Starring: Anjelica Huston, Raul Julia, Christopher Lloyd, Dan Hedaya, Elizabeth Wilson, Judith Malina, Carel Struycken, Dana Ivey, Paul Benedict, Christina Ricci, Jimmy Workman, Christopher Hart, John Franklin.
Cinematography: Owen Roizman
Production Designer: Richard Madonald
Art Directors: Margie Stone, McShirley
Costume Design: Ruth Myers
Film Editor: Dede Allen, Jim Miller
Original Music: Marc Shaiman
Written by Caroline Thompson & Larry Wilson from the characters created by Charles Addams
Produced by Scott Rudin
Directed by Barry Sonnenfeld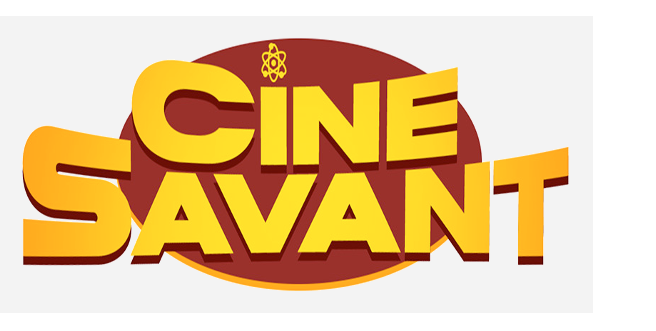 I guess a great many tie-in movies and TV upgrades were conceived as deals first and entertainment second — The Coneheads, Lost in Space, Super Mario Brothers, and headaches like Battleship. They're not all bad, but even a clever show like the theatrical The Flintstones has difficulty convincing us it was necessary. The team that revived this favorite 1960s TV show surely wanted to do it right and could muster the best resources and talent. I really don't have any reservations or regrets here — nothing got snagged in my particular critical radar.

So let's just identify what we really like in 1991's The Addams Family. It's a practically perfect construction, a genuinely funny show with superb input from an ideal cast. The technical and artistic talent fully express the funny-creepy Addams vibe. We loved the old TV show, despite its intrusive laugh track; Carolyn Jones and John Astin's wild-eyed madness skewered complacent values of the Great TV Wasteland. Their morbid jokes felt refreshing — Morticia's deadpan malice and Gomez's pop-eyed lust.
The movie adaptation continues the Addams romance in high dramatic style. The setup may be absurd and the situations formulaic, but we never doubt that the Morticia-Gomez marriage is one for the ages. Interestingly, the original cartoons also expressed the Addams family's warped sense of togetherness, with "the family that slays together" jokes. The inspiration seems to begin with writers Caroline Thompson and Larry Wilson, who came straight from Tim Burton's Edward Scissorhands; Wilson also contributed to Beetlejuice. Not a single line in the show is a clunker. All the key dialogue is dead-on funny and appropriate to character.

The cast can't be bettered. Straight from The Witches, Anjelica Huston makes her Morticia a cultured romantic with dreamy, half closed eyes. She snips the roses off her prize thorn stems, guides the children through their play-tortures and likes nothing more than a midnight stroll in the haunted family graveyard. Most of the film's favorite quotes are Huston's. A couple are right up there with "Play it again Sam," gems so perfectly delivered that printing them spoils nothing:
"Don't torture yourself, Gomez. That's my job."
"Tell that to an angry mob."
"Last night, you were unhinged. You were like some desperate howling demon. You frightened me. Do it again."
Losing Raul Julia in 1994 was a terrible thing for the movies. The actor was just proving himself as an unbeatable chameleon. His line delivery for Gomez Addams isn't as manic as was John Astin's — we instead get a smooth deadpan for the subtleties and uncontrollable enthusiasm for his bigger outbursts. Instead of kissing Morticia's arm as would Pepe le Pew, Julia's Gomez comes on like Valentino. He gives Latin lovers a good name, inspiring Morticia to display too much affection in public.

Although much of the fun comes from stand-alone gags the basic storyline could have been lifted from the TV show. With the help of a crooked attorney (Dan Hedaya) unscrupulous Abigail Craven (Elizabeth Wilson of The Graduate) seeks to pass off her 'son' as the long- absent Addams heir Uncle Fester. Both welcomed and suspected, the fake Fester begins to tap memories that were suppressed when he was lost in the Bermuda triangle years before. The show is also a prime achievement for Christopher Lloyd, who gives Uncle Fester everything he's got. We soon forget about Fester's clown makeup with the sallow eye sockets. He plays Fester big and exaggerated, and he's marvelous. And he even lights up a light bulb, for nostalgia's sake.
Looking just right and exhibiting 'felicitous' Addams vibes are Jimmy Workman as Pugsley, Judith Malina as Granny and Carel Struycken as a cadaverously thin and sweetly un-menacing Lurch. The final stroke of brilliance is the presence of precocious Christina Ricci as Wednesday. The character may have invented grade-school Goth … Ricci is perfect when playing cold-bloodedly murderous, growing inquisitive when examining a book about grotesque maladies, and especially when preparing to electrocute her brother. Morticia indulges her precocious daughter: "Oh well, all right." They really should have published an Addams Family child-raising guide.

This perfect poker hand of players is really something else. The only show that touches the magical character casting is Robin Williams and Shelley Duvall for Popeye, a movie where little else is in synch, and Williams must vamp his way through a non-story. One look at the ensemble for Addams Family and we smile in approval.
The show moves from set-piece to set-piece at a fast clip. Gomez gets to play with his toy trains, a terrific sequence; several scenes in the graveyard generate a goofy-spooky mood we wish more horror movies would emulate. The big costume party & dance is given a sweeping orchestral introduction worthy of a vintage musical. We're especially impressed by the way original Addams gags are interwoven into the story. We remember the 'boiling oil dropped from the roof' cartoon just well enough to anticipate a gory outcome that the movie doesn't even have to show. It's also lucky that Pugsley seems impervious to his sister's repeated attempts to execute him.

Barry Sonnenfeld was known as a consummate grabber of difficult shots for the Coen Brothers, but he'd filmed several successful shows for other directors. The direction in this movie is intense, as there are cartoon gags within cartoon gags, all played in an off-kilter sideways key. There's also little or no distinction between first and second unit shooting. Every cutaway, including elaborate trips through the Addams plumbing pipes (an idea seemingly lifted from the weird Forbidden Zone) is given equal emphasism. The applied visual finesse prevents these quirky detours from inducing headaches. We instead feel refreshed, invigorated.
It's an all-star blend of artisanal brilliance: the cinematography of Owen Roizman (The Exorcist), Ruth Myers' costumes (L.A. Confidential) and the production design of Richard MacDonald (Far from the Madding Crowd). Forget flat sets with a few cobwebs applied; the Addams mansion is a veritable palace with decor to kill. It's not a rotting ruin … yet it conveys a total grey gloom, a horrible ambience that the Addamses are proud to call their own.
So sorry if this reads as too positive: this comedy just Hit The Spot. I'm only mid-range in the spectrum of viewers who responds to morbid, twisted humor, and nothing here even begins to come off as mean-spirited. The Addams Family was followed by a not-bad sequel that brought back the entire main cast save for Judith Malina, who was replaced by Carol Kane.
---

Paramount Home Video's 4K Ultra-HD + Digital Code of The Addams Family really jumps out in 4K. I've really only seen it flat on old NTSC cable recordings, which give no idea of the visual feast offered up. Just as I nothing to complain about, this impeccable presentation sailed by without a single discouraging thought. March Shaiman's romantic music score is a big plus — everything about this show was created with care.
An important note: there is no auxilliary Blu-ray disc in the package, just a code for a Digital version.
This edition is accompanied by some new nostalgic extras, hosted partly by Barry Sonnenfeld in 'Covid Vision': remote Zoom recordings. The timing should make it a 30th anniversary edition, but it's billed with the line 'WITH MORE MAMUSHKA!'  The 'more' refers to a slightly extended cut with a longer (weird) party dance exhibition between Gomez and Uncle Fester — something out of The Brothers Karamazov but showing them catching knives in their teeth, etc. – it isn't at all over-long.
Back in 1990 when I was editing for a trailer boutique, our company got the job of cutting some The Addams Family featurettes when it was being edited. The movie was produced at Orion, a studio that was in bankruptcy and folded just as several monster hits were ready to release, but too late to keep the doors open. They included the Oscar winners Dances with Wolves and The Silence of the Lambs. Rudin and Sonnenfeld's Addams Family was sold to Paramount for distribution. It must have been an easy sale — the completed film's commercial appeal was manifest and its box office potential unlimited.
Reviewed by Glenn Erickson
---
The Addams Family
4K Ultra-HD + Digital Code rates:
Movie: Excellent
Video: Excellent
Sound: Excellent
Supplements: Archival featurette; Barry Sonnenfeld introduction and 'focus on' featurette.
Deaf and Hearing-impaired Friendly? YES; Subtitles: English (feature only)
Packaging: One 4K Ultra-HD and digital code in Keep case
Reviewed: November 21, 2021
(6618adda)

Visit CineSavant's Main Column Page
Glenn Erickson answers most reader mail: cinesavant@gmail.com

Text © Copyright 2021 Glenn Erickson