The Silence of the Lambs 4K
The best horror film of the 1990s and perhaps the only serial killer picture post- Psycho that can stand on equal terms with Hitchcock's classic, Jonathan Demme and Ted Tally's adaptation of the Thomas Harris novel is a standout experience in every way. Not all 4K Ultra HD encodings are worth crowing about but this one is — the added visual detail and especially the contrast range really make a difference. Kino offers a good selection of extras as well, including a teaser trailer I haven't seen for years and a fine Tim Lucas commentary.

The Silence of the Lambs
4K Ultra HD + Blu-ray
KL Studio Classics
1991 / Color / 1:85 widescreen / 118 min. / available through Kino Lorber / Street Date October 19, 2021 / 39.95
Starring: Jodie Foster, Anthony Hopkins, Scott Glenn, Ted Levine, Anthony Heald, Brooke Smith, Tracey Walter, Kenneth Utt, Paul Lazar, Adelle Lutz, Obba Babatundé, Diane Baker, Roger Corman, Ron Vawter, Charles Napier, Chris Isaak, George Romero, Kasi Lemmons, Lauren Roselli.
Cinematography: Tak Fujimoto
Film Editor: Craig McKay
Original Music: Howard Shore
Written by Ted Tally from the novel by Thomas Harris
Produced by Edward Saxon, Kenneth Utt
Directed by Jonathan Demme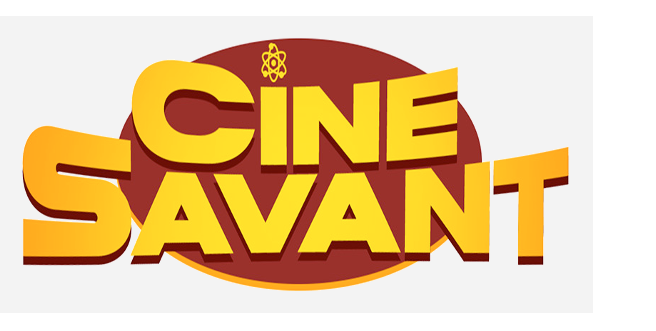 The merits of the horror thriller The Silence of the Lambs don't need defending; almost everyone readily admits that it's a superlative horror thriller. This Ultra HD release was a pleasant surprise — I can see the big improvement in quality, something I can't always tell on my 65″ monitor. Much of this review is adapted from earlier coverage of the title, when I took the liberty to talk up the exciting time I had doing early promotional editing for Silence, when it was being filmed. This time around I'll leave off most of the 'personal' gab.
Imagine that: a horror tale about abominable serial killers that eviscerate and even eat their victims, yet also a thoughtful experience with scares that aren't aimed at making sensitive viewers vomit. Thomas Harris's horrid story encompasses all manner of icky realities but in the end has the mercy to see modern terror in a humanist light. The leering arch-villain Hannibal Lecter is indeed 'some kind of monster,' holding us spellbound despite occupying just a few minutes of screen time. The film proper belongs to Jodie Foster's feisty but vulnerable Clarice Starling, who comes across as a heroic little bird. She must face down bona fide fiends while working in a professional world that devalues her gender.
Lambs has something to rattle everybody. It convinces us that we're getting a peek into the F.B.I.'s darkest cases. The show's success launched hundres of mostly lazy movies and TV shows in which fearless investigators catch serial killers by 'getting into their heads.' Rookie Starling is given a big case because her humorless supervisor Jack Crawford (Scott Glenn) perceives her special qualities. To ferret out an atrocious killer named Buffalo Bill, she must interview a man gifted with unnerving powers of intimidation. Psychiatrist Hannibal Lecter (Anthony Hopkins) uses his knowledge of human vulnerability like a butcher knife. There's no bogeyman remotely like him.

Jonathan Demme never subscribed to the 'homage' school of filmmaking frequented by his contemporaries Spielberg and Lucas, and overdone by Brian De Palma. Demme doesn't copy scenes or effects but instead reaches into the cinematic underpinnings that made older classics work. Hannibal Lecter and Clarice Starling's key confrontations take place in a dungeon prison with a gothic vibe, and in a Fritz Lang– like prisoner cage set up in a courthouse. Alternating close-ups creep ever closer, tight in on Clarice, and so close to Lecter that the screen is filled with his limpid eyes, nose and mouth. These passages are intimate, claustrophobic, and creepy.
It's the same subtle gambit used in Val Lewton / Mark Robson's' The Seventh Victim: a brilliant trucking shot that slowly creeps up on the face of a suicidal woman (Jean Brooks) as she describes her own Norman Bates-like private hell. The corresponding partial soliloquies in Lambs are riveting. It's the opposite of what happens in Apocalypse Now when Marlon Brando uses long pauses to try to add weight to his 'heart of darkness' speeches. Demme's 'interviews with the Devil' hold audiences spellbound with a power seldom seen in modern movies.

Anthony Hopkins' showcase performance makes Hannibal Lecter a true horror original. Even some of the police wonder if Lecter has supernatural powers. Lecter takes on aspects of The Phantom of the Opera (theatricality) and Dracula (intimidating hauteur), combined with the deft moves of an outrageously brazen super-villain. His escapes are as daring as anything performed by Fantomas, and ruthlessly bloody. When at liberty, Lecter's every move leaves a trail of corpses.
Jodie Foster's stalwart heroine Clarice is also a career highlight. Foster communicates dogged dedication and an open mind. She steps bravely into every dark alley and disturbing crime scene. She sometimes errs on the reckless side ("He'll not come after me!") yet can muster real fortitude when faced with Lecter's penetrating gaze. Clarice also has a sense of humor. When preparing to crawl into the un-probed space of a rented storage unit, she bids a nervous farewell to the owner who opened it up for her in the middle of the night: "If . . . heh heh . . . anything should happen, here's a number at the bureau you should call." (para) After that, anything she encounters inside is going to be a shocker. Clarice can't afford to take Lecter's conversational bait — he jokes not to gain her friendship but to overpower her, break her down. Lecter is funny in the most wicked way possible; a number of his sardonic, hurtful comments are now classic movie dialogue lines.

Lambs' vision of Middle America feels real. To pursue Buffalo Bill Clarice must return to the humble West Virginia back country from which she escaped. She must also visit other neglected places where the American dream is on hold, opportunities are few and hopelessness reigns. We can feel this malaise in interview subject Stacy Hubka (Lauren Roselli). Stacy is one of millions left behind by poor schooling and lowered expectations. She works in a drugstore and looks lost. Her haircut is as sad as the resignation in her voice. To Stacy, falling victim to a serial killer would be just another 'can't do nothin' about it' problem to place beside unemployment, broken families and blighted lives.
Jonathan Demme is the director of Stop Making Sense and his taste is eclectic. He frequently gave bits and larger roles to musician friends like Ms. Roselli and Chris Isaak. His stock company of supporting actors includes Ron Yawter and Obba Babatundé. Charles Napier has a nice role, and Roger Corman and George Romero get salient bit parts.

Demme and Tally put some topflight film student tricks to good use. The most brilliant bit of cinematic deception in Lambs is a moment that mocks the standard conventions of 'race to the rescue scenes. When Clarice unknowingly nears the object of her pursuit, cross-cutting gives us the idea that Jack Crawford's F.B.I. cavalry is right behind her. As Clarice begins to realize that she's walked right into a terrible trap, parallel editing even makes us think that Crawford's finger is pushing the doorbell above, and that she is close to being saved. It's a cruel trick: Clarice is suddenly revealed to be in much deeper jeopardy than we thought. It's one cinematic 'cheat' that to my memory Alfred Hitchcock never tapped, a twist of visual assumptions that heightens the suspense to panic level.
The Silence of the Lambs plays the 'dread' card without losing its sense of humanity. All roads seem to lead to bloody death, and we experience the horror of being a potential victim. Lambs> doesn't engage heavily in director-endorsed wicked comedy (Hitchcock) or cinematic-intellectual riddles (Michael Powell). It also doesn't punish us for empathizing with the characters, as does the wholly abusive The Exorcist. Buffalo Bill's victim fights like the Dickens to survive, and even turns the tables on him momentarily by threatening to hurt his dog. The victim's mother, a Senator (star Diane Baker) holds up well under the strain and even endures her own face-off confrontation with the trussed and gagged Lecter. Clarice's true-blue devotion to justice is strong enough to prevail, like a wary Dorothy in an annihilating new American Oz. Her vigilant determination is such that even Hannibal is impressed. Lecter all but declares Clarice too precious to kill, a horrifying compliment if there ever was one. Any way you look at it, this horror classic transcends the genre.
---

The KL Studio Classics 4K Ultra HD + Blu-ray of The Silence of the Lambs follows a Criterion special edition Blu-ray by only 3.5 years. The presentation is immaculate, as one would expect. But were I thinking of buying it I'd surely ask myself, how much better can it be?
In terms of visual impact, I have to say yes, it is markedly better. With some 4K discs of older movies I either haven't noticed a big improvement (and not all are really improvements), or I wonder if the improvement would be more noticeable in a higher-grade video projection setup. You know — it's sort of like trying to convince somebody with a 20″ monitor that Blu-rays greatly improve on DVDs, even if he can't see the difference.
In this case it's not hard to explain the difference: UHD allows Silence to be appropriately dark, dank and murky — yet with everything readable, visible. The wider contrast lets us see clearly into those dark corners of Buffalo Bill's cellar lair. When Clarice squints to try to see in the darkness, we get a better idea that it really is dark. When the green night vision views pop on, it's a real jolt, as if somebody electrified our retinas.
Mostly, the improved picture allows those overcast days to look appropriately grim — on Blu-ray they're just bright enough to be almost cheerful. The improved contrast also makes images 'pop' more. In Clarice's introductory shot, when she 'materializes' out of the obstacle course brush, we perceive her much sooner … the added resolution of course helps as well.
In general there's an added finesse to the colors. I've seen the show many times, and this time through I paid more attention to it. Crawford's office in now not quite as dull-sterile as it seemed, and we almost get too good of a look at his array of gory crime scene photos.
Also upping the experience is the full soundtrack. Whenever Clarice is in Lecter's presence the audio confects to pipe in undertones of 'industrial environment noise.' When the film was new I was told that such sounds are disturbing just in themselves, a psychological reaction. Now I'm really aware of it.
The 4K disc carries only Tim Lucas's new commentary as its only extra. That commentary is repeated on the extra Blu-ray disc along with the other extras, which proves that the Blu-ray here is a new item, not just a repressing of an older scan. There may be no substitute for Criterion's curated added value pieces but Kino has selected the best of what's available directly from Orion (opps, MGM, oops I mean Amazon).
As befitting the source material Lucas puts an extra effort into this show. I appreciated his thoughts on Jonathan Demme as a director and the functions of the major players. He delves into the back credits of the players only when the info adds to our understanding. We learn about Thomas Harris and the Hannibal Lecter series, and Tim touches on the historical horror underpinnings of the story, without stretching his theories. Best of all, Tim has an understanding and familiarity with the locales in the film, the Virginia, West Virginia, Ohio, Indiana, Pennsylvania slice of American real estate that Clarice must traverse. When we cross some bridge over the Ohio river, Tim tells us which states we're looking at.
The older extras on the Blu-ray are the very good long-form docus and interviews available before. The 'Original 1991 Making-of Featurette' is a piece I cut for Orion wa-a-y back then; it's unfortunately a textless copy that omits titles, speaker identifiers and (sniff!) my credit. I mean, we know what's important here, right?
I will call out that Kino's producer recovered something that I believe Criterion skipped. In addition to the film's final trailer we're given its original teaser, a perfect little construction that was on the leading edge of trailer cutting circa 1990. My friend and colleague Les Kaye was the editor, and I remember it was the first trailer that impressed me by intercutting text cards. Another innovation was giving key dialogue lines ("He'll not come after me!") an extra jolt with jarring music punctuation — it works great. Just a few years later trailers would come to be all jarring music punctuation — with drum hits like gunfire, etc.
Reviewed by Glenn Erickson
---
The Silence of the Lambs
4K Ultra HD + Blu-ray rates:
Movie: Excellent
Video: Excellent 4K UHD with HDR Dolby Vision
Sound: Excellent  (5.1 Surround & 2.0 Lossless Stereo)
Supplements (from Kino):
4K DISC 1
New audio commentary by Tim Lucas
BLU-RAY DISC 2
New audio commentary by Tim Lucas; Inside the Labyrinth Documentary (66:28); Page to Screen Documentary (41:17); Understanding the Madness Featurette (19:35); Scoring the Silence Featurette (16:00); Original 1991 Making-of Featurette (8:07); Jonathan Demme and Jodie Foster Interviews (52:30); Deleted Scenes (38:00); Outtakes (2:00); Anthony Hopkins Phone Message (:30); TV Spots, Theatrical Teaser, Theatrical Trailer, Hannibal Trailer.
Deaf and Hearing-impaired Friendly? YES; Subtitles: English (feature only)
Packaging: One Blu-ray in Keep case
Reviewed: September 25, 2021
(6574lamb)

Visit CineSavant's Main Column Page
Glenn Erickson answers most reader mail: cinesavant@gmail.com

Text © Copyright 2021 Glenn Erickson