Director Mike Leigh's social-personal observations of life as it is lived in the U.K. always get to me — this one may simply be a more realistic soap opera, but it's so good that one pays no attention to technical matters, who the actors are or when they are 'acting' … it just 'is,' and it's so involving that one becomes anxious over the smallest thing. Leigh's most acclaimed picture is the perfect antidote for bloated event filmmaking. And unlike some of his pictures, you walk out with a smile on your face.

Secrets and Lies
Blu-ray
The Criterion Collection 1070
1996 / Color / 1:85 widescreen / 142 min. / available through The Criterion Collection / Street Date March 30, 2021 / 39.95
Starring: Timothy Spall, Phyllis Logan, Brenda Blethyn, Claire Rushbrook, Marianne Jean-Baptiste, Elizabeth Berrington, Michelle Austin, Lee Ross, Lesley Manville, Ron Cook, Emma Amos.
Cinematography: Dick Pope
Film Editor: Jon Gregory
Production Design: Alison Chitty
Original Music: Andrew Dickson
Produced by Simon Channing-Williams
Written and Directed by Mike Leigh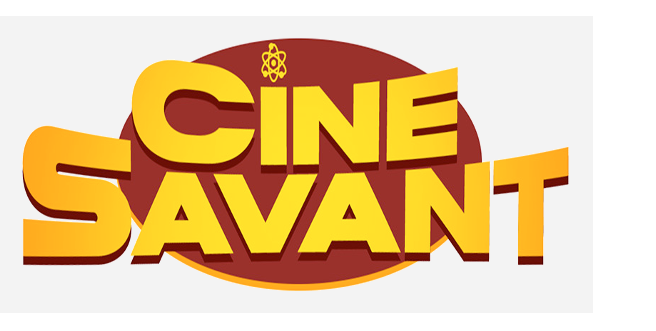 Mike Leigh's filmmaking strategy is said to be based on extra-long sessions of rehearsal and improvisation in which Leigh and his actors develop the characters in minute detail. When the film begins shooting even the principals might know only the barest outline of what is to happen. They might not 'make it up as they go along' but they say they're responding as the characters would, living the roles as much as acting them.
Once one of these Mike Leigh movies takes root in your thoughts, seeing others becomes a necessity. He doesn't command a stock company as much as he does incredible work with great acting collaborators. He would still seem to be the director in charge; the shows have a consistent attitude toward people (positive) and a definite sense of humor, even in sad situations.
What we see on the screen is still performing and acting but  Secrets and Lies is so engrossing, I'm willing to believe whatever stories I'm told about brilliant rehearsal methods. A synopsis of the 1996 film might fit a TV movie…  I remember doing TV spots for an MGM movie called A Family Thing with Robert Duvall and James Earl Jones, that in sketch form is the same story. But there's no comparison — with Mike Leigh's movie we get a full-on dissection of life as it is lived — how people deal with their stations in the social and economic pecking order, and how they deal with various levels of shame, embarrassment and jealousy. The context is so rich that it doesn't matter that Secrets and Lies follows an expected formula. A disturbing secret exposes the relationship wreckage among family members that live in the same city but rarely see each other.

This is a setup, not a synopsis. Unmarried factory worker Cynthia (Brenda Blethyn) is miserable. Slipping into middle age, she's emotionally vulnerable and desperate for someone to share her problems. Cynthia's grown daughter Roxanne (Claire Rushbrook) works as a street sweeper; she hates her Mum and most everything else about her life. Roxanne hooks up with an old boyfriend and starts sleeping with him again. The big rift in Cynthia's feelings of rejection is her brother Maurice (Timothy Spall), who has done well with his photography studio and is moving up in the word. But Maurice also has issues at home. His wife Monica (Phyllis Logan) is emotionally abusive and has directed her personal unhappiness into expensive home decorating. The two households haven't seen each other for couple of years, and the women aren't sure that a reunion would even be a good idea.
Half a city away, young optometrist Hortense (Marianne Jean-Baptiste) is grieving the loss of her mother and staying out of her own family's tiffs about how to split up Mom's property. Hortense has known she was adopted since she was seven, and chooses now to investigate who her birth mother was. A law gives her the right to inquire. Hortense talks it over with her best friend Dionne (Michele Austin) and a very professional social worker (Lesley Manville).

That's as much story as I feel comfortable divulging, although a look almost anywhere (even Criterion's synopsis) probably tells too much. I now know to watch a Mike Leigh film for the first time absolutely cold, knowing nothing of what I'm getting myself into. The real value here is the depth and richness of the characters.
We're accustomed to hearing lofty views on the art of acting from first- time actors roped into PBS interviews. We've been surviving lofty discussions of acting methods and anti-methods since film publicity began. I don't pay much attention to Mike Leigh's explanations, as it all seems like so much work. I'm also wary of breaking the spell, as happens early on if one pays too much attention to 'method' acting explanations — when is James Dean brilliant and honest, and when is he embarrassingly obvious?   My unprofessional assessment is that Leigh's system frequently pulls me very deep into his 'everyday life' movies, helping me to understand and sympathize with everyone involved. Perhaps the content here still feels a bit theatrical-idealized, but none of his studies of English folk under pressure feel like tragedies, even the ones set amid terrible poverty. He likes his characters too much, and the ones that behave badly mostly harm themselves.

Brenda Blethyn gives the most emotionally wrenching performance; her Cynthia is not exceptionally bright but she has an enormous heart. Claire Rushbrook's defensive Roxanne reacts to her mother with terrible streaks of abuse, while the nervous and insecure Monica compensates by overdoing the perfect stylish homemaker bit. Marianne Jean-Baptiste's Hortense is the bravest character in the bunch. The final shape of the movie would seem to have lost some of Hortense's family context, in favor of concentrating on Cynthia's predicament.
The best thing about Secrets and Lies is that its emotional workout is a pleasurable one. At the ending we feel energized, not wrung out. Leigh tells us that the essence of people and their problems is not some hidden code, but is written all over their behaviors, hiding in plain sight.

Even I now associate Timothy Spall most strongly with Mike Leigh; he's a pitiful mess in Life is Sweet and a marvelous old Mr. Turner. Of Spall's many non-Leigh pictures I was very impressed with his portrait of a famous executioner in Pierrepoint: The Last Hangman. Most everyone else has a previous connection with Leigh; it isn't unusual to see the star of one picture return for a tiny part elsewhere, as does Alison Steadman, one of the leads of Life is Sweet. Leigh reportedly worked on the stage with Marianne Jean-Baptiste (of TV's Without a Trace). Phyllis Logan has a formidable resume, but is probably best known for Downton Abbey. I thought I'd never seen Claire Rushbrook before, but she played in a fairly good Michael Caine movie that I reviewed, Shiner. I've seen Brenda Blethyn in a number of pictures, like Nicolas Roeg's The Witches and Nicole Holofcener's Lovely and Amazing, but I've never seen her Vera TV show. Secrets and Lies scooped up five Academy nominations, with Blethyn and Jean-Baptiste nominated for leading and supporting roles; Blethyn won at the Golden Globes, at BAFTA and at Cannes, along with Mike Leigh.
The actor besides Spall I've probably seen the most but wasn't aware of is Elizabeth Berrington, who plays Maurice's charming office girl — she's in In Bruges, Leigh's Naked and even makes a fetching post-Hammer vampire in the so-so The Little Vampire. All of Leigh's performers have enjoyed busy careers in commercial pictures — and every once in a while something as outstanding as Secrets and Lies.

Mike Leigh's filming style is unfussy and direct, and his camera placement is excellent. When he wants to allow action to play out in a master shot his scenes don't become static, and when he uses standard cutting and reactions we don't feel like the flow is interrupted. Leigh's one affectation really works well — in a fun series of jump-cuts we see Maurice's clients posing for family photos, engagement photos, pictures with friends, for play, with their pets. The camera is like an X-ray machine — each little six-second tableau telegraphs unacknowledged relationship issues, more secrets and lies. Maurice tries to help his clients find a smile, a job that carries over to his family life as well.
One of Maurice's photo shoots revisits images from Michael Powell's Peeping Tom in a different context. An accident victim (Emma Amos) needs documentation for an insurance case, showing off her serious facial scars. Maurice handles her special situation with admirable tact and restraint, as he does all of his customers, and everyone in his family, too. And sorry, the woman is still beautiful.
---

The Criterion Collection's Blu-ray of Secrets and Lies is a new remastering approved by director Leigh and his longtime cinematographer Dick Pope. It looks great in every respect.
Disc producer Kate Elmore has organized two new pandemic-mandated 'Zoom' interview pieces that come off quite nicely, each about twenty minutes. Mike Leigh is as usual a font of candid information, honest self-regard and unfussy admiration for his collaborators. An older audio interview with Leigh is included as well. Ashley Clark wrote the essay for the fold-out insert. Ms Clark correctly lauds Leigh's "ability to construct riveting drama from ordinary life" and points out that Leigh doesn't cover Hortense's reactions to her personal heritage issues as deeply as he does Cynthia's. Frankly, it seems something of a reprieve when the race aspect does not loom large, or become a flashpoint for social commentary. Those issues and more are implicit in the drama.
The Criterion disc of course has removable subtitles, which for American me are essential to understand what's being said. The problem with Mike Leigh films has always been subtitles. Watching the fine movies  All or Nothing (2002) and High Hopes (1988) theatrically or on cable TV, I frequently had to guess what was going on. Twilight Time's handsome disc of High Hopes came without subtitles, and I just couldn't review what I didn't fully understand. I loved Happy Go Lucky at the theater, but missed a LOT of the dialogue until a disc came out.
Reviewed by Glenn Erickson
---
Secrets and Lies
Blu-ray rates:
Movie: Excellent
Video: Excellent
Sound: Excellent
Supplements: 'Zoom' interview pieces: conversation between Mike Leigh and composer Gary Yershon; conversation between actor Marianne Jean-Baptiste and film critic Corrina Antrobus. 1996 audio interview with Leigh conducted by Michel Ciment; trailer. Insert with an essay by Ashley Clark.
Deaf and Hearing-impaired Friendly? YES; Subtitles: English (feature only)
Packaging: One Blu-ray in Keep case
Reviewed: March 31, 2021
(6472lies)

Visit CineSavant's Main Column Page
Glenn Erickson answers most reader mail: cinesavant@gmail.com

Text © Copyright 2021 Glenn Erickson