Ah yes, we have a winner for the best 'Comfort Food Movie' of them all. When a trailer for this show popped up at a screening of The Farewell back in August, I heard gasps of excitement from the (slightly older-skewing) audience, as if everyone's favorite relatives were coming back to town. Loyal fans of the massively popular TV series will be delighted: if you enjoyed it week by week or streaming, you're going to love this 'one more time' get-together with the elegant Crawleys and their engaging domestic staff.

Downton Abbey
Blu-ray + DVD + Digital
Universal Pictures Home Entertainment
2019 / Color / 2:39 widescreen / 121 min. / Street Date December 17, 2019 / 34.98
Starring: Hugh Bonneville, Jim Carter, Michelle Dockery, Elizabeth McGovern, Maggie Smith, Matthew Goode, Imelda Staunton, Tuppence Middleton, Kate Phillips, Allen Leech, Joanne Froggatt, Sophie McShera, Laura Carmichael, Stephen Campbell Moore, Alice McCarthy, Geraldine James, Mark Addy, Raquel Cassidy, Robert James-Collier, Phyllis Logan, Brendan Coyle, Penelope Wilton, Susan Lynch, David Haig, Simon Jones, Lesley Nicol, Kevin Doyle, Michael Fox.
Cinematography: Ben Smithard
Film Editor: Mark Day
Original Music: John Lunn
Written by Julian Fellowes
Produced by Gareth Neame, Julian Fellowes, Liz Trubridge
Directed by Michael Engler
A couple of reviews of the new Downton Abbey complained that it's unexciting and tame. Forget them!  The movie belongs to the zealots that watched and love the TV series. Only they will understand. The show should be regarded as a victory lap for the memory of the series, a happily-ever-after return to a beloved item. It's one show where we don't mind a blissful conclusion, where 'everyone gets pie and ice cream.'
The TV show ran for six years (2010-2015). In both subject matter and popularity it followed Brideshead Revisited and Upstairs Downstairs, earlier TV hits about English households, with steep class divides between the 'masters of the house' and their domestic servants. Downtown's stately country mansion, a holdover from feudal days, is a giant building in a vast estate, where a well-to-do titled family is waited on by a small army of servants. The six seasons of the show spanned a specific time period, beginning with the sinking of the Titanic in 1912 and ending in the middle of the 1920s.

Millions witnessed the show unfold week by week, and many more saw it in compressed form via streaming on Netflix. It's appreciated every bit as much as the service's The West Wing, Mad Men, Breaking Bad, The Crown and the Spanish-language Gran Hotel. The storylines were compelling, the characters rich and the dialogue witty. While investigating the declining fortunes of the noble class and often-strained relationships between family members and servants, the show handled topical material especially well. At any given time seven or eight subplot-intrigues were simultaneously afoot. An heiress fell in love with a chauffeur, an Irish malcontent to boot. Some below stairs chafed against their place in the power hierarchy, or a dispute over a job function. Show creator Julian Fellowes engineered a complex world of Charles Dickens- like life-stories. Some problems were petty and others important.
When I first heard of the new feature film Downton Abbey, I thought, 'potential pointless show reunion.' In the old days, ordinary TV shows would sometimes return in one-off reunion specials. Not all were satisfying, especially situation comedies that didn't have strong through-line plot structures — who really cared about what happened 'after the show ended?' American TV show reunions sometimes had to do without a key character, if an actor had felt cheated or held a grudge. Julian Fellowes and his filmmakers have somehow avoided all the expected pitfalls. The show is so good, it doesn't look or feel as if it were undertaken just to make more money.

The first impressive thing is that the entire cast is back, at least the actors whose characters survived the six seasons. It's like having a complete set of baseball cards — in the four years that have passed, none has died, or become a superstar too big to return to a minor role. Fellowes must juggle an integrated storyline with perhaps twenty characters, all of whom need enough quality time to be more than glorified walk-ons. Two hours doesn't sound long enough to achieve that, but writer / creator Fellowes pulls it off, distributing satisfactory attention and meaningful action to all the characters I remember.
Yes it's fairly lightweight, without many of the deeper or darker problems. And neither does the new screenplay try to be clever — things happen much the same as they did on the TV show. Most of the bigger subplot surprises are easy to see coming. In this case, we're not looking for terrible reversals of fortune; we don't want suicides or gory accidents. We just want to spend time with beloved characters.
The setup is simple enough. The Crawley family has been chosen to host a one-night stopover and military parade for King George V (Simon Jones) and Queen Mary (Geraldine James). Robert Crawley, the Earl of Grantham (Hugh Bonneville) and his American wife Cora (Elizabeth McGovern) accept the honor with enthusiasm. Lady Mary (Michelle Dockery) regrets that her second husband Henry Talbot (Matthew Goode) may not be back from the States in time for the visit. Convinced that Downton's head butler Thomas Barrow (Robert James-Collier) can't handle the King's intimidating advance staff, Mary asks former head butler Mr. Carson (Jim Carter) to return and take charge for the special visit. Mr. Carson's palsy isn't a problem. He's of course now married to Mrs. Hughes (Phyllis Logan), who is still in charge of Downton's maids.

Lady Edith (Laura Carmichael) becomes upset when the King asks her husband Bertie (Harry Haddon-Paton) to accompany a prince on a world tour; Edith wants Bertie home because she's going to have a baby. The venerable Violet Crawley (Maggie Smith) is as caustic as ever, and continues to verbally spar with the diplomatic Isobel Crawley (Penelope Wilton), who is still happily married to Lord Merton (Douglas Reith). Violet schemes to bring a rich property back into the family. In her view, the estate of relative Maud Bagshaw (Imelda Staunton) ought to revert to The Earl, but Violet and Isobel discover that Maud intends to leave everything to her maid, Lucy Smith (Tuppence Middleton). Interestingly, Lucy encounters Downton's own Tom Branson (Allan Leech), who is still a widower. They're immediately attracted to each other. Tom finds that he's being closely watched by a security man concerned with Tom's loyalty — he has a record as sympathizing with Irish rebels. In a third complication, Tom offers marital advice to another houseguest he finds sitting under a tree — not realizing that she's Princess Mary (Kate Phillips), the King and Queen's unhappy daughter.
The big dinner at Downton continues without Thomas Barrow, who takes the night off to go to York. The conflict below stairs becomes a revolt against the King's 'away staff,' especially several insufferable supervisors that rudely brush the Downton staff aside. Cook Mrs. Patmore (Lesley Nicol) learns that a fussy French chef will be doing the cooking. The awkward former footman Mr. Molesley (Kevin Doyle) takes time off from teaching school because he's desperate to serve the King — and like everyone else finds he's supposed to do nothing and stay out of sight. Undercook Daisy (Sophie McShera) has made footman Andy (Michael Fox) emotionally frustrated, because she's refused to set a date for their wedding. Against Mr. Carson's advice, Mrs. Hughes, John Bates (Brendan Coyle) and his resourceful wife Anna (Joanne Froggatt) conspire to lock up and dope up the royal interlopers, so that Downton can serve and feed the Royal table themselves. When a screw-up deprives Lady Edith of a proper ball gown, Anna resorts to blackmail to secure the services of a royal seamstress.
Downton Abbey wastes no time in storyline re-caps but simply continues the story, adding only a few new characters. This is much more than a 'reunion' show, even though the brief two hours allows each of its characters to advance only a step or two. It's more of an extended climax — like a special wedding episode, or a Christmas party episode to cap a season. It can't mean much to newbies — there's no way they can know what ups and downs everyone has gone through. They won't understand how John Bates, who doesn't have a great deal to do in this story line, is still a powerful presence: his experience with quasi-criminal hi-jinks helps fuel the staff's anti-royal rebellion.

The extended subplots for the nobles upstairs are all handled extremely well. Nobody breaks character, yet none seems stuck in a rut — except perhaps for Robert, who wanders about observing the progress of the dinner preparations, unaware of the intrigues that are afoot. The emotional moments seem correct, even pleasurable. A number of potential pitfalls turn out just fine. A bit of jeopardy for the King is handled in a tidy, only slightly melodramatic way. A mortifying gaffe in decorum by the overanxious Mr. Moleseley is actually fun. Thomas Barrow's episode in York brings his character full circle. He spent the first few seasons launching despicable schemes against John Bates; here he finds a friend that he can trust, which for him is a kind of salvation.
Is the tradition (or illusion) of English acting professionalism still alive?  We're the ones that benefit. All on screen behave as though they'd rather be nowhere else than performing here. As we watch we remember six years of high drama, skullduggery, unexpected deaths, rough politics, family feuds, etc. Looking at the reassembled cast, we recall which ones lost beaus and spouses, which went to jail, which spent years seeking revenge. The scenarist has seen fit not to open all of those wounds or replay old plotlines. New situations bring a new complication or two, that's all. The people we loved on the TV show remain consistent with their characters.
Since only four years have passed, almost everyone looks exactly as they did when we left them. The few that have aged have done so with dignity.
The IMDB says that director Michael Engler helmed four episodes of the Downton TV show; he transfers the drama to the big screen without a disruption in tone. This feature is formatted in a widescreen 'scope aspect ratio, so folks with smaller monitors may think that the people look smaller than they did before. The Crawleys' Downton Abbey is the same impressive country house and the interiors seem identical. One thing we're curious about, is that the King's visit does not seem to entail any substantial security detail. No royal guard is picketed on Downton Abbey's front lawn. Perhaps the detectives that guarded the parade (not too well) are all camped out in the trees around the estate, watching for suicide assassin squirrels.

The 'scope screen shape is used well enough. Dramatic scenes stay on the ground, framing the 'stately mansion' as before. But transitional shots tend to fly around the building at all times of day. They use a helicopter, drone, zeppelin or whatever to salt the film with glorious low-altitude arial beauty shots. That visual style change tells us that we're 'in the movies now', I guess. The only stylistic touches I caught were a trucking shot through a keyhole, and a bit of slow motion when the Downton footmen exit the kitchen to serve the Royal party. The show doesn't make 'serving the King and Queen' into too big a deal, but the slo-mo is barely noticed. Detractors that complain that Downton too strongly endorses the Monarchy and the peerage system, really shouldn't: what we see pretty well spells out the basic inequity in the society depicted.
'Comfort Food Movie' indeed. I should think that fans of Downton Abbey would have a positive emotional reaction to this feature. Newbies will be encouraged by friends to dig into the TV show. Movie viewing certainly has changed. With the abundance of streaming video, we all catch up with — or choose to bypass — all these 'big deal' entertainments at our own speed and in our own time. It's no longer uncool to not see something on its first weekend … it just proves that you're conducting a real life, 'in your spare time.'

---

Universal Pictures Home Entertainment's Blu-ray + DVD + Digital of Downton Abbey is the expected flawless encoding of a show shot and finished (I believe) digitally — I wonder if film prints are being made these days, just to qualify for Academy consideration?  When is a film not a film?  The image is gorgeous, with even more attention given to glamour close-ups.
Universal has thrown in a battery of brief featurettes, celebrating everything but the table settings seen in this saga. They're listed below — one is a speedy recap of a full six years of TV show plot complications, in case nobody's around to fill you in on 'who shot who on the Embarcadero in 1854.' Michael Engler's full commentary may be of interest to fans seeking more inside stories and insights.
Reviewed by Glenn Erickson
---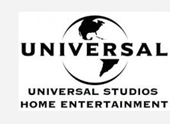 Downton Abbey
Blu-ray + DVD + Digital rates:
Movie: Excellent
Video: Excellent
Sound: Excellent English (Dolby Digital 5.1), English (DTS-HD Master Audio 7.1), French Canadian (Dolby Digital 5.1), French Canadian (DTS 5.1), Spanish (Dolby Digital 5.1), Spanish (DTS 5.1)
Supplements: Feature Commentary with Director Michael Engler; Featurettes Cast Conversations, The Royal Visit, True to the Twenties, Deleted Scenes, Welcome to Downton Abbey, The Brilliance of Julian Fellowes, Downton Abbey Series Recap, The Royal Visit.
Deaf and Hearing-impaired Friendly? YES; Subtitles: French Canadian, Spanish
Packaging: One Blu-ray and One DVD With digital code in Keep case
Reviewed: December 7, 2019
(6151down)

Visit CineSavant's Main Column Page
Glenn Erickson answers most reader mail: cinesavant@gmail.com
Text © Copyright 2019 Glenn Erickson