Pierrepoint: The Last Hangman

Timothy Spall stars in a fascinating, surprisingly non-morbid look into the life of Albert Pierrepoint.  England's reluctant celebrity hangman dispatched hundreds of convicted killers including Ruth Ellis and John Christie, not to mention 47 Nazi war criminals in a literal marathon of the gallows. The artist of the noose kept up a double life to separate his execution duties from his domestic marriage … until General Montgomery blew his cover of anonymity. Eddie Marsan and Juliet Stevenson provide terrific acting support in this undeservedly obscure gem from director Adrian Shergold.

Pierrepoint: The Last Hangman
Region B Blu-ray
Lionsgate (UK)
2005 / Color / 1:78 widescreen / 91 95 min. / Pierrepoint; The Last Hangman / Available from Amazon UK or Amazon US / Street Date December 7, 2009 /
Starring: Timothy Spall, Juliet Stevenson, Eddie Marsan, Clive Francis, Tobias Menzies.
Cinematography: Danny Cohen
Film Editor: Tania Reddin
Original Music: Martin Phipps
Written by Bob Mills, Jeff Pope
Produced by Christine Langan
Directed by Adrian Shergold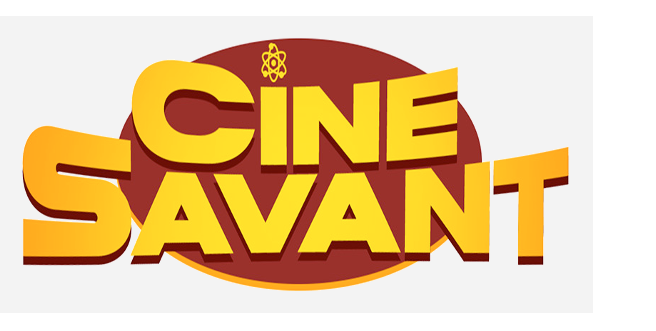 At least once a year I find myself inspired to purchase (real money, mind you) a videodisc based on a recommendation from a Trailers from Hell guru. Brian Trenchard-Smith's commentary persuaded me to check out Revolt of the Slaves and a single viewing of this weird-sounding movie sent me to the web in search of the Region B UK Blu-ray. I was pretty sure that I wouldn't be disappointed. I've come to really appreciate actor Timothy Spall through his Mike Leigh pictures Topsy-Turvy, Life is Sweet and Mr. Turner. I love Eddie Marsan in Happy-Go-Lucky and have always liked Juliet Stevenson — I wish that her great BBC feature The Race for the Double Helix were on disc.

I certainly wasn't let down by Pierrepoint: The Last Hangman, not a bit. The feature film by the prolific TV director Adrian Shergold is a knockout. With the writers Bob Mills and Jeff Pope, Shergold turns an unappetizing true-life story idea into a powerful experience.
Albert Pierrepoint may be the only 'celebrity' hangman in history, and not by his own doing. He came into the job as one might expect, because both his father and uncle worked as hangmen. He apprenticed for years in the 1930s and became every sheriff and prison warden's first choice. He ended up hanging hundreds of condemned prisoners as a semi-secret second job. His first day trade was delivering groceries and he later ran his own a pub with his wife Anne — who for the first years of her marriage pretended not to know about his elaborate 'side job.' The film is not the direct anti- capital punishment piece one might expect, but a straight examination of a very special character.

We're shown precisely how Pierrepoint performed his executions. Albert doesn't concern himself with what his subjects did — that's not his business. He considers his work a sacred ritual, with his prime duty being to help the condemned get through with dignity and dispatch. It's fast, direct and non-stressful, and it takes a man with Pierrepoint's focus and self-confidence to pull it off. Surprisingly, we learn that the hangman and his assistant were responsible for cutting the bodies down and putting them in coffins, a ghoulish process shown only once (and earning the film an 'R' rating).
Queasy situations do crop up. Another hangman freezes up on his first job, forcing Albert to take over. His precision earns him respect, as does his absolute seriousness about what he's doing. When his assistants try to debate the morality of the work Albert states his basic credo: he performs a necessary service and concerns himself only with doing it well and humanely. He leaves his personal feelings outside the execution chamber. After becoming England's principal hangman Pierrepoint was chosen to carry out executions in the English sector of Germany after a Nazi war trial (not the Nuremburg trial). Even then, he didn't let the crimes of the concentration camp butchers cloud his emotional remove.
We're behind Albert all the way when he seeks to refine his style. Wardens judge their hangmen with a stopwatch, seeing how long the job takes from the moment the cell door is opened until the condemned is dropped through the trap door in the next room. 'Fast' is somewhere under fifteen seconds, but Albert gets it down to seven and a half seconds.

Prisons didn't publicize their execution methods and few people knew the gruesome details. We see Albert earning a high reputation in a near-secret occupation. He marries the candy store clerk Anne Fletcher (Juliet Stevenson) and carries on a normal domestic life;  his second vocation never comes up for discussion. The executions are not perverse.  Albert Pierrepoint is neither a ghoul nor thinks of himself as taking personal vengeance. He must hang women, old men, and eventually a number of people whose cases bring the issue of capital punishment into the national debate. Besides the war criminals he was the hangman for Ruth Ellis (Mary Stockley), the famous murderess portrayed in 1985's Dance with a Stranger.  And also Derek Bentley, the disturbed teenager of the  Let Him Have It controversy. Pierrepoint executed Timothy Evans (Ben McKay), who was unjustly convicted for the murder of his wife and daughter — as well as the man who framed Evans, the horrible John Christie. That story is told in Richard Fleischer's appallingly tragic movie 10 Rillington Place.
Because Albert's only contact with his subjects was through a Judas window, we barely see these famous people before they're dropping the six feet at the end of his hangman's rope. But their faces are unforgettable. The film stays with Albert as he adjusts to his strange life. He's proud that he's chosen to dispatch those 47 Nazis for the British Army.  Instead of a hanging every few weeks he must execute all of them in just a few days. He dispatches several women separately, and then the men two at a time. Our emotions are bound to be mixed… Pierrepoint's executions are clean, almost instantaneous, when part of us would definitely like to see the Nazi criminals suffer more. But he remains dispassionately professional, even when a female concentration camp warden sneers in his face: "You're doing the work of the Jews."

Why do you think headsman-executioners wore masks?
We keep expecting something to go wrong; the film generates and maintains an uneasy tension. Albert doesn't lose his nerve even when angry protesters are calling him a murderer. But problems do arise. Field Marshall Montgomery (Clive Francis) chose Albert personally because the Americans and French were botching their war crimes executions. But Monty thoughtlessly credits Albert by name. The notoriety helps when Anne talks him into opening a pub but makes things difficult when anti- capital punishment activists use him as a villain to further their cause.
A major sidebar story sounds as if it were invented for the movie, but it was not. Albert and a pal he knows as 'Tish' (Eddie Marsan) sometimes sing and entertain together, informally; Albert is called 'Tosh' in their act.  Through a bad relationship with a married woman, Tish is eventually convicted of murder. Just as in a 'movie coincidence' Albert doesn't find out that he's been commissioned to hang his best friend until he's on site. What happens is actually rather inspiring — actor Marsan has never been better.  Juliet Stevenson's big scene comes when Albert tries to force her to talk about his profession. Anne simply can not contemplate such unthinkable things and must stay in denial to function.
Notable movies have been made about executioners ever since Robert Wise paved the way with the finale of his I Want to Live, detailing the workings of the gas chamber at San Quentin. Recently there was Marc Foster's Monster's Ball (2001) with Billy Bob Thornton and Halle Berry (she won an Oscar). Stacy Keach played an eccentric early free-lancer with a portable electric chair in Jack Smight's now-obscure cult attraction The Traveling Executioner (1970). Spaniard Luis García Berlanga's Franco-era El Verdugo is an intense classic about a reluctant Spanish executioner, who must use a strangulation technique.
Seeing Albert Pierrepoint's skilled, compassionate expertise in action I can't help but think of the headsman at the end of Charles Jarrott's Anne of the Thousand Days. The masked muscleman offers his victim formal courtesy. He hides his axe under some hay before making his lighting-swift move.

Does it matter what one does for a living as long as one does it well?  Adrian Sherwood's movie make an appeal for compassionate professionalism. A job well done is normally a source of pride. We're told that some war crimes executions by the U.S. were assigned to inexperienced hangmen that routinely made a mess of things — victims taking minutes to die of strangulation, that sort of thing. There's no denying that Albert Pierrepoint's dedication to detail and 'dry compassion' made his hundreds of executions as decent as possible.
On the other hand, Nazi killers took pride in their efficiency as well. We don't defend efficient executioners when they serve despots and criminal states.
Albert's 'dark' profession is a real puzzle. He has no difficulty as long as the execution chamber stays separate from his personal life. When Field Marshall Montgomery thoughtlessly takes away his anonymity Albert is bothered but holds firm in his professional credo. The real climax of the film comes when we think he's going to break down during what must be a personally traumatic assignment. He instead responds with a modern version of  'headsman's courtesy' that's quite moving. I never quite bought old movie scenes in which heroes must compassionately kill their best friends, as in Spartacus. This show makes just such a situation into an almost sacred ritual.
---

Lionsgate UK's Region B Blu-ray of Pierrepoint: The Last Hangman looks great. It's hard to believe that the show's camera negative was 16mm (almost certainly Super-16). The camera style shows no compromise and wide shots do not seem soft. The film's look is consistent. Cinematographer Danny Cohen chooses clammy, cold colors for the prison interiors, and we see few sunny days in Albert Pierrepoint's gloomy world. Although the Region-B disc is encoded with English subs the clear soundtrack is welcome, with Martin Phipps's music score providing good support.
Pierrepoint: The Last Hangman sounds like the last subject one would think of for general entertainment, and it does have its queasy, creepy moments. But trust the casting of Timothy Spall, Juliet Stevenson and Eddie Marsan — the show ends as a positive statement about a professional coping within a system not ready to abandon capital punishment.
The disc has no extras. Thank you Brian Trenchard-Smith for the recommendation of a movie I otherwise might never have found.
Reviewed by Glenn Erickson
---
Pierrepoint: The Last Hangman
Region B Blu-ray rates:
Movie: Excellent
Video: Excellent
Sound: Excellent
Supplements: none.
Deaf and Hearing-impaired Friendly? YES; Subtitles: English (feature only)
Packaging: One Blu-ray in Keep case
Reviewed: April 13, 2020
(6245pier)

Visit CineSavant's Main Column Page
Glenn Erickson answers most reader mail: cinesavant@gmail.com
Text © Copyright 2020 Glenn Erickson
Here's Brian Trenchard-Smith on Pierrepoint: