That's how things ought to work — give this reviewer EXACTLY the great disc he wants to see and wait for the flood of praise. This Italian-French gothic gem can hold its own in the Eurohorror Renaissance of 1960, with fine direction, an attractive cast, a seductive heroine/villainess, and lush color cinematography that turns a Flemish windmill into a young lover's Garden of Horrors. It's a period picture with fairy tale overtones, atrocious medical crimes and a sensual romance that leans heavily on squeamish Victorian taboos . . . yes, it's irresistible. So is the lavish presentation, one of this disc label's very best. Call it Holiday Horror, perhaps.

Mill of the Stone Women
Blu-ray
Arrow Video
1960 / Color / 1:66 widescreen / 90, 95, 96 min. / Street Date December 14, 2021 / Available from Arrow Video / 59.95
Starring Pierre Brice, Scilla Gabel, Herbert Böhme, Wolfgang Preiss, Dany Carrel, Liana Orfei, Marco Gugliemi.
Cinematography Pier Ludovico Pavoni
Production Designer Arrigo Equini
Film Editor Antonietta Zita
Original Music Carlo Innocenzi
Written by Giorgio Ferroni, Ugo Liberatore, Giorgio Stegani
Produced by Giampaolo Bigazzi
Directed by Giorgio Ferroni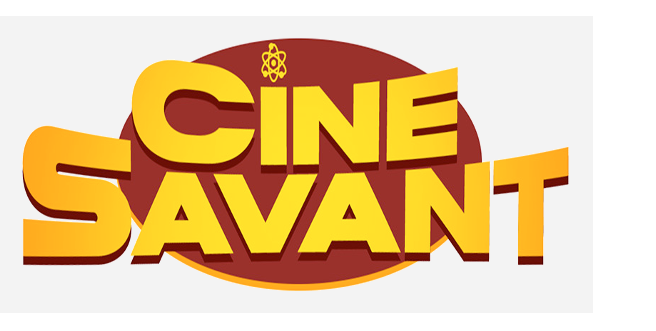 This new Blu-ray special edition of a very special gothic Eurhorror classic is one of those releases where I say 'this is exactly what we wanted.' Back in 2004 I was delighted to see Mondo Macabro's premiere DVD, which had a reasonable picture plus three audio tracks, two in English and one in French. The Deutsche Subkultur Blu-ray set from 2016 was a jump upward in quality. It was Region-free and had several separate versions, unfortunately not subtitled in English. Now Arrow Video comes forward with the answer: four discrete versions on two discs. I headed straight for the Italo original with English subs. It's the longest version (although another has a unique scene or two) and the one to see — at least for Eurohorror 'elitists' like myself that soak up foreign language atmosphere.
Better yet, the transfer looks incredibly good. No more bleeding color on the text in the title sequences. I'll extol the disc's visual and audio graces in the quality section below, after I run through my man-splaining thoughts on the film's content.
1960 was a boom year for horror internationally. After the example of Hammer Films' brightly colored classics, everything was finding an audience. Horror films could be pre-sold. America brought Roger Corman's House of Usher and Hitchcock's Psycho to the party; on the continent came Mario Bava's directing debut Black Sunday and Roger Vadim's Carmilla story …Et Mourir de Plaisir (Blood and Roses) in Technirama. Michael Powell's notorious Peeping Tom appeared at almost the same time as Hitchcock's classic, with an oddly parallel agenda. Also arriving in the next couple of years was a brace of less distinguished 'medical horror' pictures: Atom Age Vampire, The Awful Doctor Orloff. It's hard to believe that they weren't all inspired by Georges Franju's Eyes Without a Face, but contemporary reviewers more often pointed to Henry Cass's imitation Hammer film Blood of the Vampire.

One of the first and most impressive of 1960s horror thrillers is Giorgio Ferroni's Mill of the Stone Women. The exotic, eclectic shocker was given a relatively lavish production, with a capable name cast, artfully lit Eastmancolor images, and locations in Northern Europe. A period picture (1912 or 1915), it's a quality gothic, mixing medical horror with macabre romance, mad artistry, desecration of the dead and the notion of a lover from beyond the grave. The show reportedly did well in Europe but didn't show up in the United States for three years, where it was promoted as down-market exploitation fare.
Outside Amsterdam in a town called Veeze, Hans von Arnam (Pierre Brice) arrives by canal to work for Art Professor Gregorius Wahl (Herbert Böhme) documenting the old windmill that serves as a famous wax museum. Hans re-encounters his old sweetheart Lisolette Carnin (Dany Carrel), one of Wahl's students, but is captivated by Wahl's mysterious daughter, Elfi (Scilla Gabel). Told to stay away from the young lady, Hans is drawn to her boudoir and into the horrible secret shared by her father and his 'guest,' Doctor Loren Bolem (Wolfgang Preiss). Elfi may indeed be dangerous but her twin father figures are far more malevolent.
Mill of the Stone Women is an artfully contrived horror concoction boasting brilliant color, beautiful sets and elaborate art direction. The filmmakers must have been inspired to stress cinematic beauty, beginning with imagery straight from Theodor Dryer's Vampyr: on a foggy canal, a lonely bell summons a hand-pushed ferry boat. The fairytale-like setting then segues into The Mystery of the Wax Museum territory, mixing art-craft and madness. The rooms of Dr. Wahl's creepy windmill-house are strewn with art bric-a-brac and morbid statuary. Rigged to the windmill's clockwork is a mechanical display of female mannequins that parade on a track to organ music, for the amusement of visitors. They represent ill-fated women from history: Joan of Arc, Cleopatra, etc. One is a graphic hanging victim and another lies ready at the head-chopping block.

The story components emphasize the plight of women, who are either powerless servants or the objects of male pride and lust. In this decidedly adult fairy tale the weirdest woman in the mill is both a victim and a ghoulish predator. Elfie Wahl first appears holding a dog on a leash, just as did Barbara Steele in Black Sunday. Beautiful but strange, Elfi is that woman whose attractiveness hides secrets we'd rather not know about, the one who appears in stories from the Bible forward to inspire men to foolish decisions. At times she also seems to represent the curse of venereal disease (nice call, Tim Lucas).
Hans is honest but vulnerable, and he confuses sympathy for the 'ill' Elfi with erotic attraction: he gives in to her enticements. After succumbing to The Way of All Flesh, Hans doesn't know how to proceed. Despite his best intentions he has nevertheless betrayed both his employer and his official sweetheart Liselotte. To his credit, Hans doesn't try to weasel out of his predicament by pleading,
"I slept with her but it's okay because in the process I discovered I love you. So you'll forgive me, right?"
For poor Hans it's a case of Betty & Veronica dating horror. When Elfi overhears Hans declaring himself to Liselotte, under the old mill gear works, we know there will be hell to pay. Hans has been told that Elfi's health is precarious and determines to meet with her to honorably break off the affair. . . at which point Elfi suffers a seizure and appears to die on the spot. But that's only the beginning of Elfie's story . . .
The supernatural fairy tale weirdness soon becomes a more conventionally sinister medical horror story. Elements that seemed sleazy in older, trashier horror fare (She Demons, El monstruo resucitado) are rejuvenated.

Professor Wahl and Doctor Bolem's morbid secret requires the blood of young women, but every scene brings on a new macabre spectacle: a corpse being fashioned into a statue, a dummy buried in place of a body. Most alarming is a fantastic hallucination sequence in which Hans is confronted by a spooky vision stemming directly from his guilty conscience. Hans' nightmare involves a missing pendant, a bloody knife, and a living-dead Elfi reaching for him in a cobweb-filled room.
First-generation Euro-horror stressed the potential beauty of gothic cinema, bridging the gap between trashy pulp and surreal art. The accomplished Mill of the Stone Women extends the erotic/horrific use of Victorian settings and sensual color beyond the example set by Hammer's Technicolor Jack Asher classics. The bright cinematography abounds with expressionist effects. Professor Wahl makes an entrance through a narrow aisle of carved emblems and religious sculptures, with a blast of unmotivated blood-red light on the floor. Elfi stands holding a crimson rose (much like Annette Stroyberg in Blood and Roses) or lies draped across her bed awaiting the arrival of Hans, bathed in chroma contrasts that heighten her sensuality. In a two-shot embrace she moves from rim-lit backlight into a careful composition with a Joan Crawford-like eye light across her otherwise dark face.
This is more than 'pretty pictures,' it's the kind of careful lighting abandoned by most genre efforts of the 1950s. The 'aesthetic delirium' has an impact similar to that of Vertigo. In horror, only Freda's The Horrible Dr. Hichcock and Bava's Black Sabbath front a comparable color atmosphere.

If Walt Disney had a fetish for grisly, sexy adult horror
movies — in good taste — he might have made something like this.

Mill of the Stone Women
has an excellent sense of period decor; the beer hall scenes are more impressive than Hammer's typical pubs and country inns. Co-star Liana Orfei's singing scene is quite good, as are the impressive gowns and dresses worn by the three leading ladies. The musical score veers from a creepy carousel tune, to a lush romantic theme for Elfi's seductions. Her appearances are heralded by a melancholy violin motif. The one production disappointment is an unconvincing miniature of the mill used for night exteriors — it weakens the film's ending.
The medical horror content gives us two fiends with easily relatable motivations: blind hubris, megalomania, bitter resentment, frustrated lust. They're gentlemen scholars yet function as kidnappers, murderers and mutilators of young women. Herbert Böhme's Professor Wahl is kind, thoughtful to his art students and a princely aristocrat sculptor, proud to preserve the hundred-year-old Carousel of Women in operation for a new generation. The process by which he 'petrifies' beautiful women for his carousel has a creepy, necrophiliac logic. A hypodermic syringe in one hand, he calmly manipulates lovely female corpses.
That Professor Wahl is stark raving mad is a matter of unbridled hubris, the same as the malevolent Docteur Genessier. Wahl's agenda prioritizes art, his daughter Elfie and his selfish will ahead of the lives of the young women he exanguinates, petrifies, and puts on display. Sinister Wolfgang Preiss (The 1,000 Eyes of Dr. Mabuse) mixes his surgical villainy with an understandable lust for the heroine. He's convinced that keeping her alive gives him the right to possess her body. A clue in one of Elfi's lines of dialogue suggests past sexual abuse by one or both of her male 'protectors,' another A+ revelation gleaned from Tim Lucas's commentary.

Scilla Gabel is the focus of all this mayhem. I believe her name is pronounced "Shee-la." The ravishing Italian actress served as Sophia Loren's stand-in before using plastic surgery to find her own look (more thoughts of Les Yeux sans Visage). Gabel's full body contrasts with a face that's all bone structure, and skin stretched more taut than that of Barbara Steele. Elfi is a lean vixen with hungry, haunted eyes. Between Gabel, Steele and Daliah Lavi (The Whip and the Body) the 'sixties gave us a full spectrum of romantic heroines — that double as erotic traps for unwary males.
Perhaps Gabel was not an important actress, but she had a run of excellent genre appearances. She's dynamite in her scenes in Tarzan's Greatest Adventure and the epic Sodom and Gomorrah, and in her star cameo in Joseph Losey's Modesty Blaise. A cursory web search shows that Ms. Gabel was a popular sexy pin-up attraction as well.
Handsome Pierre Brice is better known for playing Winnetou the Indian in a series of German Westerns, and a good enough actor to lend Hans some needed complexity. Hans can't resist Elfi's invitation and feels that he has betrayed both women. He looks suitably frazzled from the effects of Dr. Bolen's hallucination-inducing tranquilizer. 'Drug trip horror' would become a staple of Roger Corman's Edgar Allan Poe pictures, with their color-tinted dream imagery.
Although her billing does not reflect it, at the time the biggest name in the picture was Dany Carrel, a sexy contender for stardom with an interesting face. She's mostly decoration as Liselotte, providing the slight bit of nudity that was censored from many prints. Marco Gugliemi serves as Liselotte's gee-whiz best friend. Liana Orfei is the beautiful victim to fulfill the formula quoted by Raymond Durgnat for Eyes Without a Face: one girl is sacrificed, and another saved in the nick of time.
Rule Number One when dealing with a mad surgeon:
Allow the genius sawbones to revive your daughter
before
you stab him to death.
Foolish Professor Wahl!
Although the mad doctor machinations provide a fiery ending, what we remember most from Mill is our hero's affair with a poisoned / poisonous seducer. The doom represented by Elfi is difficult to separate from society's double standard, the rule that encourages young men to prove their manhood by taking whatever favors they can. Elfi is the highly prejudiced 'mysterious female' representing the notion that Sex is by definition Evil. She's a Lorelei, a Siren, the woman with the skull face that represents lust and vanity in old engravings. She's also the skeletal seducer that symbolizes War in archaic political cartoons. Mill of the Stone Women is an excellent example of an undefined misogynistic myth. Once again, fire cleanses 'evil,' and our hero is able to go forward in life with an 'acceptable' female partner: virtuous, inexperienced, 'innocent.' At least until Liselotte demands a full explanation of Hans's 'adventures' in the Mill of the Stone Women.
---

Arrow Video's Blu-ray of Mill of the Stone Women is the latest in a string of terrific genre restorations released in a top-flight presentation. Once upon a time we'd stare at entries for films like this in the Hardy Horror Encyclopedia, and wonder if an original Technicolor presentation would be as beautiful as we imagined. This restoration is from the original negative, says the package text, and we believe it. If you happen to have the old Mondo Macabro disc, keep it for nostalgia's sake and its excellent liner notes by Pete Tombs. I think I'm retiring the ambitious but not English language-friendly Subkultur disc — every time I pulled it out I'd have difficulty navigating the German language menus to find the version I wanted to see.
The Arrow disc's near-perfect Eastmancolor images allow us to appreciate cinematographer Pier Ludovico Pavoni's work — the color lighting is right up there with that of Mario Bava and Raffaele Masciocchi. The suffused hues outdoors with canals and Dutch buildings are hazy and cold, and a carnival of textures and hues inside with Wahl's art objects and the bizarre carousel of female horror. In widescreen, scarlet curtains open on the parade of wax figures, the 1912 equivalent of Cinerama.
Every image of the mysterious Elfi carries a dynamic color effect — the bright hues of her dresses, her black hair, the crimson rose. When she's in her deathly state Scilla Gabel's already lean look comes off as thoroughly cadaverous, with sores on her cheeks and the half-open eyes of a fresh corpse.
The discs' versions are this time clearly identified. Blu-ray #1 has the Italian original Il mulino delle donne di pietra and an English language export version (both 96 min.). Blu-ray #2 contains the French language version Le moulin des supplices (90 min.) and the U.S. 'Parade Releasing' recut and redub version (95 min.). All are fully restored, all have English subs and all have original title sequences. The red lettering of the main titles no longer bleeds, as in old NTSC transfers. Brad Stevens' essay in the insert booklet thoughtfully outlines the differences between the versions, satisfying my curiosity. His text explaining the U.S. version betrays an amusing frustration: recut producers Richard McNamara & Hugo Grimaldi seem to have rearranged scenes and changed names only to justify their credited involvement. At least Grimaldi doesn't add soundtrack snippets from The Creature from the Black Lagoon, as he did for First Spaceship on Venus.
We can finally hear the Italian track and know exactly what's being said. I noticed at least one scene where the sync was a bit rubbery, with the words not quite fitting; we're told that the Italian, German and French actors performed in their own languages. The export version's English language dub is beautifully synchronized, and fairly well performed, but Grimaldi also adds unwelcome voiceovers. Everybody's an auteur, you know.
Disc producer Michael Mackenzie raises the quality of the extras above Arrow's usual fine standard. The 60-page insert booklet is illustrated with color photos. In addition to Brad Stevens' article, Roberto Curti provides the key overall text essay. Several translated European film reviews from 1960 show us that the film's qualities did not go unrecognized; with the emphasis on blood transfusions, the reviewers cite Blood of the Vampire as a possible influence, not Eyes Without a Face.

Disc one carries the main extras. Kat Ellinger's visual essay has a fine time cataloging and examining the gothic trappings of Mill, especially the many implications of the wax statue motif, sexual and otherwise. The old piece showing actor Wolfgang Preiss thumbing through his binder of pressbook credits is present. Turned to Stone intercuts interviews with actress Liana Orfei and Italian critic Fabio Melilli. She amusingly assures us that starring in productions at Cinecittá was a dream life, even if her descriptions of people and films aren't very informative. Also included are main titles from the German (Die Mühle der versteinerten Frauen) release and a UK release (Drops of Blood), two trailers, etc.
I've already acknowledged the depth of info and insight in Tim Lucas's commentary, a relaxed and confident easy listen packed with 'whattaya know' nuggets and factoids. Eagle-eyed contributors to web boards once mentioned that the film seemed to have raided every interesting prop from Cinecittás storage rooms, and Tim identifies several items including a life-mask piece of sculpture with a macabre artistic history befitting the film's theme. I was waiting for Tim to tell us that Mario Bava was somehow involved in the production, and he makes a surprisingly good case that Bava might indeed have provided lighting or directed reshoots for some scenes. The show had a healthy shooting schedule and he was apparently the main 'fix-it' talent for one of the prime producing companies, Galatea Film.
And once again Arrow takes the cake for packaging. Adam Rabalais new key art for the show is really attractive, complementing nicely the deliciously trashy (but also attractive) original U.S. poster art. A handsome reversible poster carries both. The year is almost gone, and this set is one of its best fantastic-fare disc offerings. The restoration raises our estimation of Mill of the Stone Women to the top rank of first-wave gothic Eurohorror.
Reviewed by Glenn Erickson
---

Mill of the Stone Women
Blu-ray rates:
Movie: Excellent
Video: Excellent
Sound: Excellent
Supplements:
Limited edition packaging with newly commissioned artwork by Adam Rabalais
Illustrated 60-page booklet with articles by Roberto Curti and Brad Stevens, and a selection of contemporary reviews
Fold-out double-sided poster featuring original and newly commissioned artwork by Adam Rabalais
Six double-sided, postcard-sized lobby card reproduction artcards
Disc 1 – Italian and English export editions:
Restored original lossless mono Italian and English soundtracks
Newly translated English subtitles for the Italian soundtrack
Optional English subtitles for the deaf and hard of hearing for the English soundtrack
New audio commentary by Tim Lucas
Mill of the Stone Women & The Gothic Body, a new visual essay by Kat Ellinger
Turned to Stone, a newly edited featurette with actress Liana Orfei and film historian Fabio Melelli
A Little Chat with Dr. Mabuse, with actor Wolfgang Preiss
Rare opening titles from the UK and German releases
US and German theatrical trailers, Image galleries
Disc 2 – The French and US Versions:
Restored original lossless mono French soundtrack for the French version
Restored original lossless mono English soundtrack for the US version
Newly translated English subtitles for the French soundtrack
Optional English subtitles for the deaf and hard of hearing for the English soundtrack.
Deaf and Hearing-impaired Friendly? YES; Subtitles: English (feature only)
Packaging: One Blu-ray in Keep case
Reviewed: December 5, 2021
(6627mill)

Visit CineSavant's Main Column Page
Glenn Erickson answers most reader mail: cinesavant@gmail.com

Text © Copyright 2021 Glenn Erickson