Marriage, social pressure, professional disappointment — and if you want to be really unhappy, add alcohol to that mix. Fredric March and Sylvia Sidney are convincing sophisticates but also vulnerable people negotiating fragile lives. What can be done when one's mate is dissolving in booze and drawn to the arms of another?  Dorothy Arzner's best picture shows us a woman who won't give up on her marriage, for the right reasons. It's a serious and adult pre-Code drama, the kind that sounds more salacious than it is. Sylvia Sydney crafts a portrait of a fine woman under pressure, who maintains her dignity even in an attempt at an 'open marriage.' The unusual title is a light-hearted toast reflecting inner despair. The disc comes with excellent extras on director Dorothy Arzner.

Merrily We Go to Hell
Blu-ray
The Criterion Collection 1076
1932 / B&W / 1:37 flat Academy / 83 min. / available through The Criterion Collection / Street Date May 11, 2021 / 39.95
Starring: Sylvia Sidney, Fredric March, Adrianne Allen, Skeets Gallagher, George Irving, Esther Howard, Florence Britton, Charles Coleman, Cary Grant, Kent Taylor, Robert Greig, Theresa Harris.
Cinematography: David Abel
Film Editor: Jane Loring
Written by Edwin Justus Mayer from the story "I, Jerry, Take Thee, Joan" by Cleo Lucas
Directed by Dorothy Arzner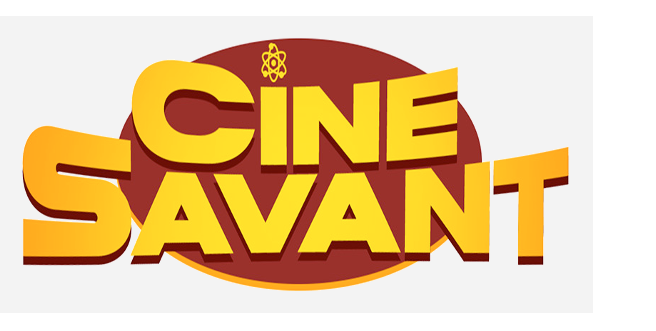 A current movie trend is the championing of great work by woman filmmakers, even if the truth-telling about film history isn't always pretty. When sound came in, Hollywood all but eradicated creatives with double-X chromosomes. Some female editors and script people remained, but the woman directors and most of the writers vanished. The studios used the conversion to talkies and the Depression-Era financial crisis to consolidate power, and in some cases the Boys' Club ethos envisioned the pool of contract actresses as a de facto harem. As Louise Brooks said, Hollywood was invented by men as a way to bed beautiful women.
We're forever reminded that Dorothy Arzner was Hollywood's sole 'lady film director' for more than two decades, until Ida Lupino came along in the Eisenhower decade. Arzner's work hasn't been showcased much until lately, at least not on home video. Criterion released her Dance Girl Dance a year ago last May; now they're offering what might be her best movie. It's surely her most prestigious. She had directed several of Fredric March's early pictures, and Paramount offered her this one in the wake of the actor's Oscar-winning turn in Rouben Mamoulian's Dr. Jekyll and Mr. Hyde.
Along with Ernst Lubitsch's Design for Living, Merrily We Go to Hell may be the most progressive, non-exploitative film of pre-Code era. Although it's a penthouse drama and plays out far above pavements trod by the unemployed, there's no taint of elitism. The story takes a hard look at a marriage eroded by alcohol. Ms. Arzner's direction never hits a false note. Her work is deceptively unostentatious, yet carries a sensitivity that underlines every dramatic turn.
Many pre-Code pictures flirted with loose morals and mocked conventional marriage in a superficial way; this tale of alcoholism and a 'scandalous' open marriage goes the distance. The attention-grabbing title proclaims that the show is playing for keeps. The script and acting are first-rate.

Newspaperman Jerry Corbett (Fredric March) aspires to be a playwright, but he spends most of his effort drinking to excess at fancy parties. Socialite and coffee heir Joan Prentice (Sylvia Sidney) is charmed by Jerry, even though he habitually misses appointments and must be poured into bed at night by his drinking pals. Against Sidney's father's wishes, they marry. Jerry's refusal to temper his drinking makes for a rocky road; Joan's patience is tested but she's determined to make a future with the man she loves.
Jerry dries up long enough to write a play that takes the newlyweds to New York. But the star actress Claire Hempstead (Adrianne Allen) happens to be March's old girlfriend, a party animal who encourages him to fall off the wagon. Sidney may be inexperienced, but she's no fool. She refuses to act the jealous, clutching wife. She allows March to romance Allen, while she rebels and gets cozy with a handsome actor named Charlie Baxter (Cary Grant). The Open Marriage arrangement is good for a few laughs before Sidney becomes more miserable than ever. Yet she resolves to 'stand by her man' no matter what.
Serious movies about alcoholism all but disappeared with Code Enforcement in 1934. Drunks in movies tended to be humorous, harmless, and witty. A song in the musical Broadway Serenade (1939) exalted booze as the cure for everything, the door to paradise. The 'soft ban' against sordid subjects like alcoholism was such that as late as 1945, Billy Wilder ran up against nothing but resistance when he proposed a film of the best seller The Lost Weekend. Wilder's movie became a substantial hit, as if the movies had 'discovered' something new. The Lost Weekend's shocking clinical details sparked controversy. Dorothy Arzner's prohibition-era film portrays alcoholism a threat to any relationship.

Open Marriage is Merrily We Go to Hell's most controversial angle. Unenlightened voices repeat the falsehood that Code censorship improved movies by forcing writers to be more creative and clever in their treatment of sex. That's nonsense — writers and directors that wanted to make breezy, subtle movies about sex were using clever devices and innuendo before The Code was enforced. The Code's real effect was to restrict movie content to a church-mandated sanitized hypocrisy. Honest discussions of adult issues and conflicts were outlawed; movie morality was simplified to a Kindergarten level. The whitewash curbed accurate portrayals of how people really lived. Stories couldn't question marriage, the church, or civil authority. Minorities were patronized in favor of a false Melting Pot image of American assimilation. The nature of crime and civic corruption was all but ignored, in favor of stories that ignored corruption in the police and glorified the activities of the FBI. Movies could tell any truth they wanted, as long as it was approved by a censor board dominated by restrictive, sexist and racist church watchdogs.
The Code's answer to problem marriages was known to all — storytelling magic. Money issues were solved by a magical raise or promotion. Preston Sturges' comedy Christmas in July is actually a parody of happy-happy domestic fantasies from earlier in the Depression. If a marriage was in trouble, a child would come along to fix the problem. If a married couple felt like breaking up, the baby would become sick and love would prevail. The serious treatment of a problem marriage in Merrily We Go to Hell would be ruled out entirely. The movie's chosen title was unthinkable after 1934; as it was, some newspapers refused to spell it out in theater ads.

Big parts of this brittle, serious movie seem to float in booze — one of the first images places Jerry behind a row of bottles. At swank parties, he hides out to consume the illegal but omnipresent liquor: no shortages on Fifth Avenue. Dorothy Arzner's fine direction brings out the humor in the witty, fresh script. March's Jerry is a charming guy with established writing credentials. His social offenses are far too easily forgiven. Sylvia Sidney is as heartbreaking as ever, making the best of a new husband too crocked to attend his own wedding reception. Both actors also look unbelievably, painfully young. The title is a throwaway phrase used by March whenever he offers a toast. Frankly, the vision of alcoholism presented here is more compelling than later, drippy psychological efforts like The Days of Wine and Roses — Jerry and Joan don't wallow in self-pity to the point that we just want them to go away.
No studio picture of the '30s would strip away all the glamour. Jerry's life perhaps isn't as ugly and sordid as it should be, considering his alcohol intake — after a couple of months even twenty year-olds look drawn and wasted. In Jerry's case there's only a fear of failure, not a generalized depression about his place in the world. He isn't a tragic figure, just a clown who needs to get his lame act together. Does he even deserve Joan?  Do many men really earn the love of their mates?  Part of the marriage contract always seems to be one partner helping the other play a better imitation of an adult.

Fredric March's film roles tended to be serious, substantial and occasionally pretentious. Although he wasn't a silent actor of note, he seems a good model for the 'dignity, always dignity' motto of Don Lockwood. March is often the heaviest ingredient in his successful comedies. He succeeds in making Jerry a complicated guy, weary of writing the news yet too frivolous to knuckle down and work on his plays.
A Social Conscience in Her Eyes.
Top-billed Sylvia Sidney was a force to be reckoned with, a star respected by all. More than any other actress she was associated with hard-knock urban stories starting with her first hit City Streets, a gangster film. She was the sad working girl in Rouben Mamoulian's An American Tragedy and the sad tenement housewife in King Vidor's Street Scene. Sidney became everyone's favorite proletarian victim, for Fritz Lang (Fury, You Only Live Once, You and Me), Alfred Hitchcock (Sabotage) and William Wyler (Dead End). She was again a put-upon tenement dweller in the social protest independent …One Third of a Nation. Her eyes often looked as though they had seen too many malnourished children. Sidney's association with proletarian woes prevents her Joan Prentice from appearing spoiled or superficial. We read Joan's concern in every scene, as she does her best to weather a bad situation, and tries to hide her pain.

It must be admitted that more than a few pre-Code pictures used marital chaos as an easy springboard for salacious content. The open relationships in Design for Living were imaginative, yet still treated as something of a lark. More typical was the exploitation of casual promiscuity for glamorous thrills, especially a couple of dramas with Norma Shearer. Joan's 'open marriage' episode is not much fun for long, and only brings her more pain. A baby does figure in the film's last act, as does Joan's interfering father. But the tone of the performances keeps events from becoming mawkish. Dorothy Arzner's direction is sympathetic but not sentimental. We have hopes for Joan and Jerry but no guarantees.
We recognize Cary Grant by his voice long before we see him; his part's not big but he must have turned a lot of heads. Grant uses gestures and makes faces that we don't recognize from his later starring career. If Grant truly 'invented' his screen persona, perhaps he carefully examined these early pictures and consciously pruned out behaviors he didn't like, never again smirking like this or cocking his head like that. Is the final Cary Grant we know and love a measured collection of thirty or so behaviors that the actor found attractive, 'workable?'
Elsewhere in the film Adrianne Allen received good reviews but not much of a continuing career. Favorite Esther Howard Murder, My Sweet has a good part as Joan's drinking friend. The unmistakable Theresa Harris has an early bit as, of course, a maid.
The best case I've heard made for Dorothy Arzner as a director is that she had an outsider's sensibility. She reportedly was as much of an autocrat on the set as any male director. MGM's The Bride Wore Red may not be a classic, but Arzner helped Joan Crawford to an interesting, sensitive performance. She didn't allow Fredric March to coast by with his voice and collegiate profile. Sylvia Sidney's Joan Prentice is given ample screen time to ponder her situation, deepening her character. Merrily We Go to Hell holds up better than than the majority of 'serious' Depression-era dramas, and it looks at alcoholism without the special pleading of The Lost Weekend or The Days of Wine and Roses. Frankly, I'll watch it again just to see the changes of expression roll across Ms. Sidney's face. Her huge plaintive eyes are a drama in themselves.
---

The Criterion Collection's Blu-ray of Merrily We Go to Hell is a new and restored 4K digital scan. The label's clean-up work retains the 1932 patina, not removing the grain structure of the images. Cameraman David Abel (Top Hat, History is Made at Night) does wonders with mood lighting, whether on a penthouse balcony or in a dark corner of a lonely room. The audio is particularly clear; when Jerry sings his little song he doesn't need to project as if he's on a stage.
Carl Beauchamp provides a thoughtful and efficient visual essay. An older 16mm documentary visits Arzner's final desert home only a little while after her passing, and then later when the property is being redeveloped (like every other plot in Southern California). The European documentarians allow Arzner's biographer to tell the director's full life story. As a child, she was in San Francisco during the 1906 Earthquake.
The interesting cover art by Sonia Kretschmar transforms a wedding pose from the film into a traditional, formal painting, except that both parties look very disconcerted. It's not difficult to interpret Merrily We Go to Hell as an indictment of marriage itself, and the essayists and filmmakers are quick to follow that trail.
Reviewed by Glenn Erickson
---
Merrily We Go to Hell
Blu-ray rates:
Movie: Excellent
Video: Excellent
Sound: Excellent
Supplements: 1983 documentary Dorothy Arzner: Longing for Women, by Katja Raganelli and Konrad Wickler; new video essay by Cari Beauchamp; foldout insert with essay by film scholar Judith Mayne.
Deaf and Hearing-impaired Friendly? YES; Subtitles: English (feature only)
Packaging: One Blu-ray in Keep case
Reviewed: June 13, 2021
(6518merr)

Visit CineSavant's Main Column Page
Glenn Erickson answers most reader mail: cinesavant@gmail.com

Text © Copyright 2021 Glenn Erickson