'Unabashed, unfettered romanticism' runs wild in Frank Borzage's golden-age masterpiece of a runaway wife and the crazy Frenchman who pursues her. Long lost to awful, ragged 16mm prints, the newly restored gem will dazzle fans of delirious love stories, where the right people get together despite distance, time, and the interference of jealous husbands, misunderstandings, accusations of murder and natural disasters. All the above figure in this mini-epic, yet the movie never seems like a genre mash-up. Jean Arthur skips the squeaky line deliveries, Charles Boyer drops the gloom act, Colin Clive is more frightening than in his horror movies and Leo Carillo steals the show with one of the most endearing characters of the 1930s.

History is Made at Night
Blu-ray
The Criterion Collection 1072
1937 / B&W / 1:37 Academy / 97 min. / available through The Criterion Collection / Street Date April 13, 2021 / 39.95
Starring: Charles Boyer, Jean Arthur, Leo Carrillo, Colin Clive, Ivan Lebedeff, George Meeker, Byron Foulger, Dennis O'Keefe, Georges Renavent, Robert Parrish, Pierre Watkin, Señor Wences (?).
Cinematography: David Abel, Gregg Toland
Film Editor: Margaret Clancey
Special Effects: James Basevi
Art Direction: Alexander Toluboff
Original Music: Alfred Newman
Written by Gene Towne and C. Graham Baker, additional dialogue Vincent Lawrence, David Hertz
Produced by Walter Wanger
Directed by Frank Borzage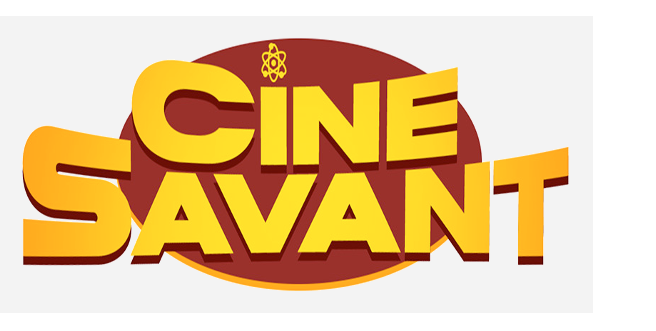 History is Made at Night is so beautifully made and leaves one with such a good feeling that the story of how it came about is a big surprise. Walter Wanger's production was so disorganized that it barely had a storyline when filming began. It's one of the best pictures by the wonderful Frank Borzage, a favorite director of vintage film fans but otherwise barely known today. Four years ago I was charmed by his 1931 Bad Girl, a typically tender and emotional tale. I didn't connect so closely to his MGM pictures Mannequin, The Shining Hour, Strange Cargo and The Mortal Storm, perhaps because the studio made Borzage polish the studio's stars more than develop his own sweet way of telling stories. His 'misery noir' saga Moonrise is unlike anything of its kind. Frank Borzage's heyday is still in the late '20s and early '30s with 7th Heaven, Street Angel, the 1930 Liliom and especially Man's Castle and the 1932 version of A Farewell to Arms.
Critics unanimously laud Frank Borzage's special talent for finding special qualities in actors, coaxing from them warm, believable performances. Spencer Tracy was never more likable than in Borzage's Man's Castle, and the delirious romantic extremes of A Farewell to Arms work for Helen Hayes and Gary Cooper because Borzage's direction stresses their real-world (and very pre-Code) problems — a war, a pregnancy, disapproving superiors.
I hadn't seen the superlative History is Made at Night since the 1980s, in a pretty poor print on Santa Monica's fabled "Z" Cable Channel. Even then it knocked us out. Unlike some other Borzage's pre-Code, this show concerns people of wealth and talent. Their problems are of the high-flung tuxedo and dress gown variety. While we watch, the movie changes tones and genre. At first it's an almost Hitchcockian thriller, then it becomes a giddy romantic comedy, then an emotional melodrama and finally a big-scale disaster epic. We're told that it wasn't planned this way at the start: the beginning of the shoot was so haphazard that, after its finale was done, the first scenes had to be rewritten and re-shot for the show to make simple sense. Yet History doesn't have a patchwork feel at all. There's nothing quite like it.

Bruce Vail (Colin Clive) is a millionaire shipbuilder and the owner of a fleet of luxury liners — and a possessive madman when it comes to his wife Irene (Jean Arthur), a former model. Irene leaves Bruce over his unfounded, near-psychotic belief that she's been unfaithful to him. Bruce won't accept this. To foil Irene's plan for a divorce in Paris, Bruce pays his Paris chauffeur Michael (Ivan Lebedeff) to forcefully fake a romantic liaison with Irene in her hotel room. During the chaos Irene meets and falls in love with restaurateur Paul Dumond (Charles Boyer). In one glorious night the total strangers Irene and Paul make a pact to be together. but the murderously jealous Bruce forces Irene to return with him to New York. The romance threatens to bring tragedy, as Paul looks for a way to reconnect with Irene, not realizing that she's abandoned him for his own protection: he doesn't even realize that he's now wanted for murder back in Paris.
The only hint I can see that History is Made at Night's creation was disorganized is its surfeit of crossings of the Atlantic, back and forth from New York to Paris. I lost count of the passages by ocean liner and even (off camera) the dirigible Hindenberg. This is a 1937 movie, so when we hear that the ill-fated airship will be involved we mentally check our dates. Wow, the epochal disaster at Lakehurst New Jersey happened just sixty days after this movie's premiere.

Borzage, his writers and producer Walter Wanger may have taken risks with their storyline, but the characterizations of Paul and Irene are rock-solid. They're also something of a departure for the two stars. Charles Boyer was fresh from a Marlene Dietrich movie in which he played his usual lovesick, confused and totally humorless Frenchmen, drowning in soulful sorrow. His Paul Dumond here is a romantic fantasy but also warm and funny. Making Boyer humorous often required heavy writing and directing effort, as with Leo McCarey (Love Affair) or Ernst Lubitsch (Cluny Brown). Boyer's Hold Back the Dawn and The Constant Nymph are fine films but not exactly laugh-getters.
As for Jean Arthur, she had established herself as a fine romantic comedienne for John Ford and Frank Capra, tapping into a wisecracking nice-girl persona; in her next picture Easy Living Jean would graduate to full-on screwball heroine status. Her Irene Vail in History begins as a melodramatic romance victim, and then undergoes as many radical changes as the story itself. Ms. Arthur handles them with ease. Anticipating her freedom from a stifling marriage, Irene's carefree fling feels more profound than the performances pulled from her by Frank Capra, who used her as an'emotional vending machine' — when all else fails, bring out the cute squeaky voice. Although the writing here gives Irene cute dialogue gimmicks ("All I seem to be saying is 'Oh.'") her joy with Paul and her terror in the vice-grip of Bruce are better modulated. Irene Vail is a rich character with hidden reserves. This is the kind of movie where, to avoid a direct conversation about love, Paul paints his hand with a face, calls it 'Coco,' and then has Coco ask the delicate questions.

This comedy-drama has both depth and balance. More than half of the show is kept upright through utterly charming light comedy. The direction gives equal emphasis to Paul's master-chef sidekick Cesare, played to absolute perfection by Leo Carillo. Paul and Cesare are devoted to each other to the point that they abandon a thriving restaurant in pursuit of Paul's lost love. Cesare even stows away on a ship to stay with his pal. I haven't yet run into a critical treatise insisting that the ideal union in History is the Paul-Cesare bromance; it's just an ideal friendship. Yet the two men do have their personal spats, and the screenplay uses the love of fine food almost as a substitute for sex scenes, even to the point of delaying a lobster dinner. More than once, characters recognize each other by a certain menu order. Recalling a perfect meal takes the place of talking about the romantic night that went with it.
Horror fans need to see Colin Clive in this movie, as his obsessed character is a slightly more credible version of the stylized madmen he played for James Whale (although we still need to see Whale's Journey's End — is Clive a nervous, driven character in that story as well?). Bruce Vail's face looks even more drawn and angular than in his horror films — his sharp cheek bones and sunken eyes are halfway to becoming the face of The Phantom of the Opera. At several points Bruce wields his hands as if he wants to strangle Irene, reminding us of the way Clive's (enormous) hands are emphasized in Karl Freund's Mad Love. Bruce's murderous / suicidal instability brings back thoughts of the insanely jealous Harry K. Thaw; the disc extras remind us that Clive died just a few months after History is Made at Night was released.

It's no joke, this is the delirious romantic picture that for its third act brings in a full replay of the Titanic disaster, only with an executive ordering his ocean liner Irene into iceberg jeopardy in a fit of jealous rage. Emotionally it works — the plight of James Cameron's Jack Dawson and Rose Bukater pales before our concern for Irene and Paul. I believe that earlier Titanic-like disasters had been filmed for Hollywood movies, but this one is really impressive. If the sequence was indeed invented during filming the budget for History must have skyrocketed — it's a major special effects sequence.
I suppose that History is Made at Night could be lumped together with 'weepies' that go to absurd extremes to confect ways to keep lovers apart, to insure big emotional fireworks when they return to each others' arms. I call this the realm of 'Unabashed Romanticism.'   Lean toward tragedy and the tone becomes the 'doomed romanticism' of Amour Fou; producer Wanger and Fritz Lang were reportedly making one of those simultaneously, You Only Live Once, which was also written by Gene Towne and C. Graham Baker.
Frank Borzage shows not a bit of embarrassment for anything in History is Made at Night. The jewel-thief scene doesn't apologize for being pulpy. The romantic super-date is sublime, an all-night tango in a shuttered restaurant with the heroine wearing a nightgown and dancing barefoot. Boyer and Carillo's semi-comic scenes are superb; we'd almost believe these two Europeans could walk into a Manhattan restaurant and take over in a matter of minutes. Amazingly, Jean Arthur's put-upon heroine maintains her emotional credibility, and survives the whiplash of the storyline's unexpected gear changes. History is Made at Night fully deserves to stand up there next to Leo McCarey's romantic 'classics' … it need make no apologies for its emotional rollercoaster effects.
---

The Criterion Collection's Blu-ray of History is Made at Night is a happy surprise, an extremely good-looking restoration of a film we all thought was hopelessly mired in Public Domain purgatory. The copyright holder 'Westchester Films' is also named on Criterion's disc of Stagecoach, so are disc revivals of more Walter Wanger- produced classics possible?   This disc's restoration comparison displays various elements enroute to the final product, but also the quality of the previous NTSC masters, which are as bad as I remember. The restorers explain their difficulties with the heavy fog and mist effects in the iceberg scene, but to my eye they look great. A couple of composite effects with ice crashing onto the ship's deck have even more 'granularity.' Judging by the matting technique used, is it possible that these were sourced from an older movie, perhaps a silent film?
The extras assembled by disc producer Jason Altman don't have to strain to convince us of the film's merit; the assembled experts mostly stand back and admire it. Borzage biographer Hervé Dumont and critic Peter Cowie share a relaxed chat about the film's graces. They are openly amazed at how coherent it is considering that an exact storyline hadn't been nailed down even weeks into the filming. The filmmakers apparently loved the title but wracked their brains finding a suitable story to go with it.
Adding to the discussion is Farran Smith Nehme, who also examines the gentle, quiet directing style of Frank Borzage. He maintained a cool and serene atmosphere on the set, and even insisted that the actors use their character names off camera, to help the filmic fantasy to flow uninterrupted. Boyer was supposedly cold and aloof in person, and Arthur shy and insecure. Not a bit of those qualities show through in the film.
Also present are a vintage audio interview with Frank Borzage, a radio adaptation of History with Boyer playing opposite Greer Garson, and the detailed restoration comparison mentioned just above. Apparently Criterion has been maintaining an in-house digital restoration unit for some time, as the comparison narrator mentions 'Criterion's technicians and artists.'
Reviewed by Glenn Erickson
---
History is Made at Night
Blu-ray rates:
Movie: Excellent
Video: Excellent
Sound: Excellent
Supplements: Conversation between author Hervé Dumont (Frank Borzage: The Life and Films of a Hollywood Romantic) and film historian Peter Cowie; Video essay on director Frank Borzage from 2019 with Farran Smith Nehme; Audio excerpts of a 1958 interview with Borzage from the collection of the George Eastman Museum; Screen Guild Theater Radio adaptation from 1940 starring Charles Boyer; restoration piece; folding insert with essay by Dan Callahan.
Deaf and Hearing-impaired Friendly? YES; Subtitles: English (feature only)
Packaging: One Blu-ray in Keep case
Reviewed: May 16, 2021
(6502hist)

Visit CineSavant's Main Column Page
Glenn Erickson answers most reader mail: cinesavant@gmail.com

Text © Copyright 2021 Glenn Erickson