One of the best yet least seen of John Sturges' westerns couples a fine screenplay with strong star perfs and superb direction: the straightforward story builds tension throughout. Kirk Douglas is a sheriff out for both justice and revenge and Anthony Quinn is the he-bull rancher who stands in his way: the guilty party is Quinn's son. It looks sensational in VistaVision, with a fine music score by Dimitri Tiomkin — it's a pleasure all the way through, with strong support from Carolyn (swoon) Jones, Earl Holliman, Brian Hutton and Brad Dexter.

Last Train from Gun Hill
Region-free Blu-ray
Viavision [Imprint] 101
1959 / Color / 1:78 widescreen (VistaVision) / 95 min. / Street Date December 29, 2021 / Available from Imprint and Amazon / 39.95
Starring: Kirk Douglas, Anthony Quinn, Carolyn Jones, Earl Holliman, Brad Dexter, Brian G. Hutton, Ziva Rodann, Bing Russell, Val Avery, Walter Sande, John Anderson, Dabbs Greer, Ty Hardin, Glenn Strange, Julius Tannen, Sid Tomack.
Cinematography: Charles Lang
Production Designer: Art Directors: Hal Pereira, Walter Tyler
Costumes: Edith Head
Editorial Supervisor: Warren Low
Special Effects: Farciot Edouart, John P. Fulton
Original Music: Dimitri Tiomkin
Written by James Poe from the story "Showdown" by Les Crutchfield
Produced by Hal B. Wallis
Executive Producer Kirk Douglas
Directed by John Sturges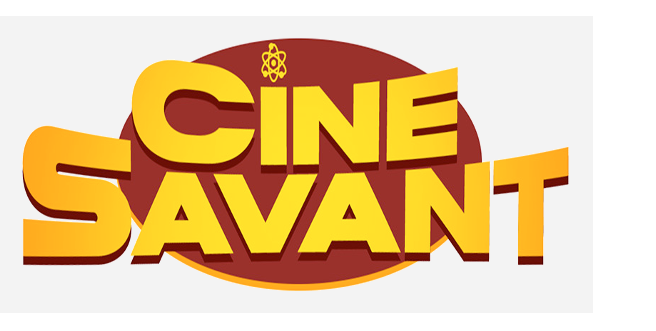 The 1950s introduced the notion of the 'adult' western, stories set in the familiar West but pitched above juvenile fare and with content too mature for network TV. An easing of acceptable subject matter in the late 1950s saw movie ads for westerns that seemed obsessed with sex murders, like The Searchers, The Bravados and Sergeant Rutledge. Back when intellectuals were writing about Momism and the male ego needed a boost, nothing motivated western vengeance like a 'woman ravaged,' especially a wife or a daughter. The superior adult western The Hanging Tree exploits the sexual vulnerability of its heroine, Maria Schell. Frontier horrors played on race tensions as well, with variations on the 'save one bullet for Jane' motif that had been so strongly presented in Ford's Stagecoach.
My definition of an 'adult' western is simply one with more character depth, and where gunplay is balanced by good drama. High Noon is the most frequent exemplar but it was preceded by the even more mature The Gunfighter. Also trending in the '50s were 'big ranch' soap operas (Broken Lance), juvenile deliquency tales (the very good Gunman's Walk, From Hell to Texas *) and exercises in mythomania (Shane).

John Sturges' Last Train from Gun Hill combines a couple of these thematic threads. It isn't known as a classic yet it's one of his best westerns — and he made fourteen of them. The tension ratchets up with a deadline device: it was High Noon for Gary Cooper's Marshal Kane, and Glenn Ford's Ben Wade needed to catch the 3:10 to Yuma. The difference in Gun Hill is that its hero is fighting not an outlaw gang but an outwardly lawful community warped by the influence of a wealthy rancher.
Matt Morgan (Kirk Douglas), the Marshal of Pawlee, loses his Native-American wife Catherine (Ziva Rodann) when she is raped and murdered by two young men. Morgan traces a saddle to his old friend Craig Belden (Anthony Quinn), who owns a huge ranch outside the town of Gun Hill. Matt determines that his suspects are Craig's son Rick (Earl Holliman) and Rick's friend Lee Smithers (Brian G. Hutton), which sets up a violent conflict. Craig expects Matt to back off on the basis of their friendship. Opposed by everyone in town including the deputy (Walter Sande), Matt out-maneuvers twenty armed men. He succeeds in seizing Rick Belden and holding him in a hotel room, to await the 9pm train. Matt's only helper is Linda (Carolyn Jones), a dance hall girl newly recovered from a beating she took from Craig, her lover. Matt has to find some way to get Rick to the train depot, against Craig's determined gunmen.

Last Train from Gun Hill is an exciting suspense tale in western guise. James Poe's screenplay applies and maintains a growing tension. Gun violence plays a big part but the vivid characters involve us on a level outside the usual genre conventions. There is no 'fastest gun alive' and nobody sermonizes that 'a man's gotta do what he's gotta do.' We're not dealing with archetypes as in The Magnificent Seven.
We're instead dropped into a sordid situation with conflicts over revenge, justice, the abuse of power, and racial prejudice. The corrupt town Gun Hill is owned and run by a rich autocrat. Some of its citizens have already aided and abetted extralegal murder just by looking the other way. Just a few years before, movies that characterized contemporary America in this manner (The Lawless, Try and Get Me!) often came from filmmakers with blacklist problems. Always seeking the widest audience, Hollywood sometimes corralled its message movies into 'safe' genres, stories set in some fictional past, without pointing an accusing finger at the audience.
Gun Hill makes no Civil Rights plea, it just shows things the way they were (are). It opens with a jarringly violent attack by men that assume they can rape and kill a 'squaw' with impunity. The domineering Craig Belden has no wife and has raised his son in indulgent macho fashion, encouraging him to 'be a man' by sowing his wild oats and even ordering him to fight Beero (Brad Dexter), the ranch ramrod.  Craig applies a double standard to all family sins, protecting Rick as Van Heflin protected Tab Hunter in Gunman's Walk. Craig needs Linda but won't marry her, because Rick rejects her as a former prostitute.

Hal Wallis and Kirk Douglas's production shines with the qualities that made Hollywood movies popular worldwide: star power, a relatable story, brilliant cinematography and thrilling action. Gun Hill reminds us that most of today's stars just don't measure up to this '50s trio. The pre- Zorba Anthony Quinn is strikingly good-looking and charismatic; he exudes power and authority without resorting to over-acting. Craig Belden's desire to save his son is certainly understandable, and he shows good judgment by not charging in like a mad bull. Craig is not completely bad. A real rat would falsely promise to marry Linda, to obtain her help against Matt.
Kirk Douglas doesn't abuse his authority as executive producer — Matt Morgan has one cutesy scene playing with some kids, and plays the balance of the film in resolute 'justice action' mode. Interestingly, Matt doesn't spend a lot of time agonizing over his lost wife. His determination to arrest her killers isn't based on an emotional reaction. Ziva Rodann (↓ left)  is effective as the ill-fated Catherine in the jarring opening scene. But the part didn't win her bigger roles.

The great Carolyn Jones (↑ right) shone in small or decorative supporting parts in well-remembered movies: Shield for Murder, Invasion of the Body Snatchers. She turned heads as a beat hip chick in The Bachelor Party but couldn't do much as a passive, conventional frontier wife in How The West Was Won. The role of Linda in Gun Hill is substantial and rewarding. It also gives Ms. Jones great opportunities to flash her blue eyes in close-up.
Waiting at the Horseshoe Saloon, Linda is revolted by the bloodthirsty townspeople eager to see Matt Morgan die. If the film's 'waiting for the train' motif feels borrowed from High Noon and 3:10 to Yuma, Carolyn Jones' striking turn as Linda brings back thoughts of Katy Jurado in High Noon — she a 'neutral' female force moved to act in good conscience.
John Anderson (↓ left)  has a nice un-billed bit as a salesman who tries to hit up Linda before she's in her Saloon clothes: "You want a little drink?"  He'd return for John Sturges' The Satan Bug and The Hallelujah Trail. Brian G. Hutton is just okay as the second rapist and murderer; he graduated from TV roles to directing, hitting big at the helm of the action spectacles Where Eagles Dare and Kelly's Heroes.
Burly Brad Dexter (↓ right)  and Val Avery would both return for Sturges's The Magnificent Seven; Dexter was the only one of the seven that didn't become a name star. Walter Sande has a nice bit as Gun Hill's craven excuse for a deputy. The large unbilled cast features more reliable names, like Dabbs Greer as Morgan's deputy back in Pawlee. Even the lesser western icons get a moment or two to shine. I recognized one gunman only as he was being blasted down by Morgan in a saloon: 'Wow, that was Glenn Strange.'

It all comes together with John Sturges' excellent direction. Sturges always finds unfussy, expressive camera angles — even his trick mirror view down a hotel hallway serves a practical purpose, to explain why nobody can sneak up on Matt. Sturges knows to stay wide on the broad Arizona landscape, and his blocking of dialogue scenes is masterful. A shootout in the noontime street bests similar scenes in other westerns, and Matt's final buckboard ride to the train depot with Rick is an indelible image.
Sturges takes a page from Anthony Mann for that scene — Matt keeps Belden's gunmen at bay by holding the barrel of a shotgun under Rick's chin, a violence-laden sight that would have been disallowed just a few years earlier.  (↑ top image)
Author Glenn Lovell offers a number of interesting anecdotes about Last Train from Gun Hill in his fine book on John Sturges, Escape Artist. Exec producer Kirk Douglas didn't get along with Anthony Quinn, but it doesn't show in the picture. Douglas had Hal Wallis pay the blacklisted Dalton Trumbo under the table to write some 'noble' speeches — for his Matt Morgan character, none for Quinn's Craig Belden. Douglas gets a strong moment tormenting the cowardly Rick Belden with a nasty description of a hanging.
Biographer Lovell also suggests that Trumbo wrote the dialogue in which Gun Hill's deputy evades his responsibility to the law with talk about taking 'the long view.' He points out that the film's liberal attitude didn't extend to the death penalty: Marshal Morgan wants Rick Belden to stand trial with the expectation of a just guilty verdict. Producer Douglas reportedly changed the film's ending to keep the focus on his character. The original last shot showed Carolyn Jones going back to the saloon. The smarmy salesman again greets her, saying maybe now she's ready for 'that little drink.'
A passing thought: we are extremely impressed when the 5'9″ Kirk Douglas lifts the 6-foot Earl Holliman bodily over his shoulder and carts him around, often holding off multiple gunmen as he does so. ( ↓ )  Douglas may have had a narcissistic streak, but he could definitely deliver the he-man goods. **
---

Viavision [Imprint]'s Region-free Blu-ray of Last Train from Gun Hill is likely the exact same encoding seen on our domestic 'Paramount Presents' disc that arrived in the summer of 2021. We're told that the remastering job was a 6K scan from the VistaVision negative. What we see looks it — the picture is extremely sharp and the colors are riveting. Fans of colorful big-sky westerns will love this disc.
Charles Lang's fine cinematography disguises Sturges' frequent cuts from Arizona open space to a Paramount sound stage. Anthony Quinn does seem to have filmed on location yet his ranch house exterior is doubled in this way. The show makes excellent use of Paramount's standing western street set. Gun Hill is little more than two angled streets and a patch of grass, yet Lang's lenses make it look like a busy little burg with too many saloons for its own good. The main angle uses a painted hilltop facade to hide a soundstage roof, or perhaps palm trees from the cemetery just over the studio wall. The fake hill looks awful in some movies but here it's a great illusion, hardly noticeable.
Repeated from the Paramount disc is a pleasant Leonard Maltin featurette pointing out salient facts about the movie. Don't see it first, as it spoils every surprise in the picture.
[Imprint] dedicates the disc to the late film critic Stephen Prince, who often specialized in Japanese cinema. The new disc extra is Prince's feature commentary. We get a sprinkling of facts on the production and stars, a lot of lively discussion about John Sturges' filming style and techniques, and a side talk about the thematic and moral basis of this movie as compared to other westerns. Prince brings up the same comparison titles that I did.
After this film John Sturges joined the Mirisch Corporation's stable of producer-directors, which didn't make Hal Wallis very happy. Sturges' career waned only when actor clout made it difficult for even a producer-director to exert control over a production.
Reviewed by Glenn Erickson
---
Last Train from Gun Hill
Region-free Blu-ray rates:
Movie: Excellent
Video: Excellent
Sound: Excellent
Supplements: Audio commentary by Stephen Prince (2020), 'Filmmaker Focus' featurette with Leonard Maltin; Theatrical Trailer.
Deaf and Hearing-impaired Friendly? YES; Subtitles: English (feature only)
Packaging: One Blu-ray in Keep case
Reviewed: January 19, 2022
(6652hill)
*I've not actually seen From Hell to Texas, so am taking its description on faith.
** Is it possible that Kirk is actually carrying a stunt double lighter than Holliman in some shots?  I can't tell.

Visit CineSavant's Main Column Page
Glenn Erickson answers most reader mail: cinesavant@gmail.com

Text © Copyright 2022 Glenn Erickson