When Hollywood from time to time reinvented the western the results were sometimes sensationally good, as attested to by this superior neglected classic. We'd call it the first psychological western if the term weren't so limiting. Gregory Peck once again proves how good he can be when well cast and he's surrounded by fine characterizations, not typical oater walk-ons. The screenplay and direction are so pleasing that the downbeat finale isn't a drawback — it doesn't strain to enforce an irony, or to sell a deep-dish 'author's message.' This one's just a winner in all categories.

The Gunfighter
Blu-ray
The Criterion Collection 1053
1950 / B&W / 1:37 Academy / 84 min. / available through The Criterion Collection / Street Date , 2020 / 39.95
Starring: Gregory Peck, Helen Westcott, Millard Mitchell, Jean Parker, Karl Malden, Skip Homeier, Anthony Ross, Verna Felton, Ellen Corby, Richard Jaeckel, Alan Hale Jr., Mae Marsh, James Millican, Kim Spalding.
Cinematography: Arthur C. Miller
Film Editor: Barbara McLean
Original Music: Alfred Newman
Written by William Bowers, William Sellers from a story by Bowers and André De Toth
Produced by Nunnally Johnson
Directed by Henry King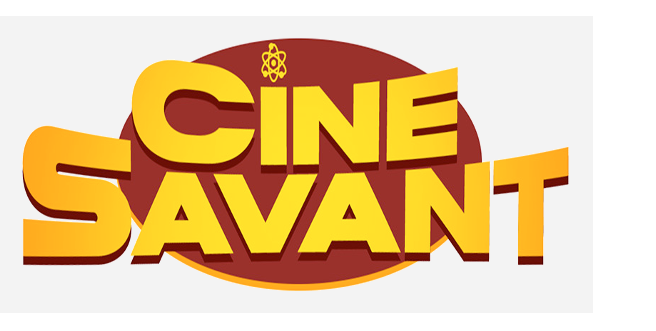 Here's yet another opportunity to name-check Roger Corman while writing about someone else's movie: one of Roger's first Hollywood jobs was as a script reader. He called out this screenplay to his superior, who hogged all the credit when it was put on the production schedule. Seeing how things worked inside the studio system, Corman quit. He determined to find his own way, no matter how humble.
That William Bowers script for The Gunfighter is just excellent, the kind of property that a studio would love: a reasonably budget-able vehicle for the right main star, with exemplary secondary roles for promising supporting actors on the contract list. Gregory Peck was so hot at the start of his career that he negotiated several non-exclusive studio contracts as well as an overall deal with talent broker David O. Selznick. Considered a top romantic heart-throb, Peck was in high demand to play opposite any number of leading ladies — Ava Gardner, Virginia Mayo, even Ann Blyth.

Frequently criticized as a weak actor, by the time of The Gunfighter Peck had already been nominated for Best Actor four times. He wouldn't win until To Kill a Mockingbird came his way years later. He's always good when playing men under pressure, even-tempered men skilled at keeping their emotions in check. His style of playing works extremely well in tense ordeals, like his superb The Purple Plain. Do such men still exist?  I sure wanted to be one (Ha, ha ha!). The naysayers may have been reacting to Peck's penchant for politically liberal fare. Yes, I've seen him not quite hack a lighter part, as in the comedy Designing Woman, but the only thing that defeats him is an occasional dull screenplay.
The Gunfighter might have a bigger reputation if it weren't bracketed by bigger box offices successes: Twelve O'Clock High, David and Bathsheba. It's not an action western but a character drama, and it could be called the first psychological western of the 1950s. The character complexity is more than a way to keep things interesting between chases and shoot-outs. Peck's Johnny Ringo wants to escape the curse of being a 'celebrity bad man,' a problem largely of his own making. By comparison, 1952's far more popular and famous High Noon is an author's political manifesto. Beneath the fine performances, Stanley Kramer's film seems schematic and preachy.

Somewhat like High Noon, Henry King's The Gunfighter takes place in little more than a single day, although not strictly in real time. Gunslinger Johnny Ringo (Peck) must make a quick exit from a tiny town after killing a young hotshot who forces a gunfight. Pursued by the dead man's brothers, he arrives in the next town and finds that his fellow former outlaw Mark Strett (Millard Mitchell) is now the respected town marshall. Strett possesses the patience and tact to keep the peace as well as placate the local nosy biddies, led by Mrs. Devlin (Ellen Corby). Strett also knows Johnny's secret: the town schoolmarm Peggy Walsh (Helen Westcott) is actually Johnny's wife, living under another name so that their seven year-old boy Jimmie (B.G. Norman) won't be tainted as the son of an outlaw. Strett insists that his old pal move on right away, for obvious public safety reasons. Barkeep Mac (Karl Malden) lets him wait in his saloon. Mac even offers to split the profits from the expected influx of customers who'll want a drink where the famous killer Johnny Ringo drank.
Johnny agrees to keep moving, but he's desperate to talk to Peggy, to see if she'll consider a reunion if he goes West and shakes free of his notoriety. Barfly Molly (Jean Parker of Little Women '33 and Bluebeard) agrees to talk Peggy into a brief meeting. Those vengeance-seeking brothers are expected at any time, but Johnny's real problem is the local teenaged ne'er do well Hunt Bromley (Skip Homeier), a hoodlum who fancies himself a future Big Man With A Gun. Johnny can't shake himself of punks who want to become famous by killing him, and Bromley is less reasonable than most.
A tight drama on any terms, The Gunfighter would play well on the radio (which it did) yet director Henry King and cameraman Arthur Miller make it a highly cinematic item. It has none of the staginess of William Wellman's more formal The Ox-Bow Incident despite being filmed on the same studio ranch set. The opening desert location scenes keep the show from feeling small-scale and the emphasis on character rather than genre conventions keep the drama at the forefront. Ringo's meeting with Peggy is beautifully written and handled — she's neither forbidding nor a pushover, and he doesn't make any unrealistic promises.

The show overflows with expressive bits — the hooky-playing kids in the street, a pair of old drunks that Strett must indulge, the hayseed locals eager for the excitement of a shooting. The script keeps a lid on what Raymond Durgnat called 'mythomania' — the hyping of glorious details to raise our emotional investment in bad men doing questionable things. Johnny Ringo is no martyr but a confirmed outlaw in search of the kind of 'easy out' that Mark Strett has found. But Ringo doesn't have Strett's patience or understanding of people. We believe that Johnny is capable of reforming, as he's as upright and sincere as, well, Gregory Peck. A pre-'50s film would have Ringo turn himself in, with the promise to come back to Peggy after he's paid his debt to society — like John Wayne's idealized 'outlaw' in John Ford's Three Godfathers who happily rides away saying, 'see ya in ten years, sweetie!'
But The Gunfighter is no sentimental fairy tale. Thieves and murderers of the old West didn't volunteer to go to prison any more than modern miscreants do now. The actual personage on which Ringo was based on reportedly committed suicide. The story moves to a tragic end, but without heavy-handed ironies beyond the pointed adage about 'Those that Live by the Sword.' The film doesn't feel grim, either. My favorite positive moment in The Gunfighter's happens when a local guy wanders up to the bar unaware that he's standing next to a notorious Public Enemy. He's just happy that he's got a few cattle and he and his wife and kid are making a go of it. Ringo looks at this Ordinary Joe with great envy.
(Sci-fi fans might note that the happy bar patron is actor Kim Spalding, whose not-so-bright big smile can't be forgotten in the later cheapie It, The Terror from Beyond Space. He's perfect casting as a doofus spaceman that goes nuts and jeopardizes the lives of his fellow astronauts.)

The solid performer Millard Mitchell was never better. Through his long string of simply great characterizations, Mitchell raised the entertainment level every time: A Foreign Affair, Thieves' Highway, Winchester '73. Also, the 'cowardly deputy' cliché gets a righteous reversal with Strett's reluctant aide Charlie Norris (Anthony Ross of On Dangerous Ground). Charlie's un-glamorous competence saves Johnny's skin, without fanfare.
Finally there's Skip Homeier, an actor beloved in the profession. Homeier never fully shook his wartime child star image, when he chilled audiences with his portrayal of a vicious Hitler Youth in Tomorrow the World!  His Hunt Bromley is as nasty a punk as there ever was in a western suitable for family attendance. Skip was a UCLA grad too, which automatically gives him a pass.
The Gunfighter's finale works extremely well — the solution to Ringo's dilemma doesn't feel imposed by a writer with a moral to deliver. It's just a logical, believable turn of events, something that Ringo expected all along even if he didn't know when. Ringo has the opportunity to officially pass along his curse. Hunt Bromley will find out what it means to have no friends, with every hotshot he meets eager to make a reputation by killing him.
Although well reviewed, the movie wasn't a big hit. That shouldn't be a mystery considering its overall downbeat tone. Fox executives may have been joking when they said the picture failed because women didn't like Gregory Peck's historically-appropriate handlebar mustache. My theory is that no matter how tough Peck talks, his screen persona inhibits our believing that he was ever a reckless criminal. We might see this more clearly if there were a flashback to young Johnny Ringo behaving as a villainous bastard, a Lewt McCandless type. But forget flashbacks, unless you want to make 'Citizen Ringo.'
The same problem became more of an impediment in Anthony Mann's later Man of the West — Gary Cooper's screen image is far too ethical for average audiences to ever believe that his character was a savage thief and murderer. That movie needed a better representation of an 'evil Coop.'
But who cares now that The Gunfighter wasn't a smash success? — we love the picture for exactly what it is. For all we know, a less generic title might have done the trick. I've seen it four or five times over the years and each time it's been the kind of show I don't want to walk away from.
---

The Criterion Collection's Blu-ray of The Gunfighter is a splendid 4K digital restoration, with clear visuals that make one want to go out and shoot some B&W stills. We really admire the work of King and Miller, a flow of perfect images that pull us into the narrative. Ringo's story holds our attention so tightly that no music score is needed — take THAT, High Noon. Music is heard only under the titles and at the end, and Alfred Newman reportedly recycled them from another western. Fox did that a lot … at least they didn't recycle Newman's standard noir theme Street Scene.
Disc producer Jason Altman gives us two new featurettes extolling the contributions of the under-acclaimed Henry King (by Gina Telaroli), and editor Barbara McLean (by J.E. Smyth). Editrix McLean has the perfect editorial solution for Johnny Ringo's quick-draws… they're so fast, we don't see them!  We also get audio interviews with the director and editor. K. Austin Collins' foldout insert essay examines the character riches of Johnny Ringo, a killer 'with twelve notches on his gun' who nevertheless is a worthy guy trying to straighten out his life.
The Gunfighter is exactly the kind of great, fondly remembered movie that seldom makes lists of favorites. Kudos to Criterion for choosing it. Noting the rumors about Disney cutting off hard-media dissemination of 20th-Fox library titles, let's hope that more great Fox titles are in Criterion's Blu-ray pipeline.
Reviewed by Glenn Erickson
---
The Gunfighter
Blu-ray rates:
Movie: Excellent
Video: Excellent
Sound: Excellent
Supplements: Featurette with Gina Telaroli about director Henry King and The Gunfighter; video essay by J. E. Smyth on editor Barbara McLean; audio excerpts of interviews with King and McLean from 1970 and 1971. Folding insert with an essay by K. Austin Collins.
Deaf and Hearing-impaired Friendly? YES; Subtitles: English (feature only)
Packaging: One Blu-ray in Keep case
Reviewed: November 18, 2020
(6388gun)

Visit CineSavant's Main Column Page
Glenn Erickson answers most reader mail: cinesavant@gmail.com

Text © Copyright 2020 Glenn Erickson