Don't call them Bad Movies — when something's this enjoyable, other verbal put-downs are more appropriate. This low-grade German sexploitation horror pic spent its full budget on its roster of frisky Berlin showgirls. After years of study, experts have finally proven that it was filmed with a camera. Severin's special edition does justice to a cult non-classic with an uncut original German version, plus a second American version and extra alternate scenes. Alexander D'Arcy's scary horror-face is a childhood monster magazine memory. The creepy title critter looks like a land crab morphed with a really pissed-off Woody Woodpecker.

Horrors of Spider Island
Blu-ray
Severin Films
1960 / B&W / 1:665 widescreen / 84, 79 min. / Ein Toter hing im Netz, It's Hot in Paradise / Street Date June 16, 2020 /
Starring: Harald Maresch (Temple Foster), Helga Franck, Alexander D'Arcy, Helga Neuner, Rainer Brandt, Dorothee Parker (Dorothee Glöklen, or Norma Townes), Gerry Sammer, Eva Schauland, Helma Vandenberg (Helma van den Berg), Elfie Wagner (Donna Ulsike), Barbara Valentin (Barbara Valentine), Walter Faber.
Cinematography: Georg Krause
Film Editor: Heidi Genée
Special Makeup: Karl Hanoszek
Original Music: Karl Bette, Willy Mattes
Written by Fritz Böttger, Eldon Howard, Albert G. Miller
Produced by Gaston Hakim, Wolf C. Hartwig
Directed by Fritz Böttger (Jaime Nolan)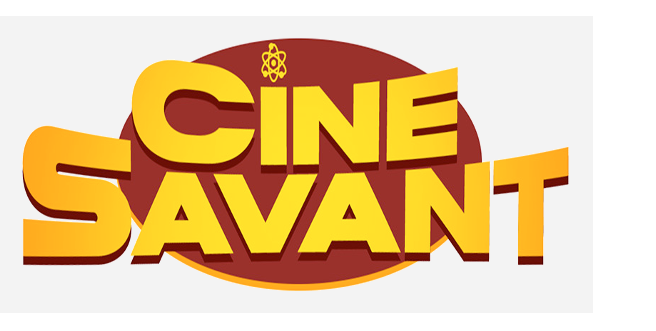 Yet another exotic Eurohorror item surfaces with the 1960 German production Horrors of Spider Island, made by one of the producers of the previous year's The Head, aka Die Nackte und der Satan. This genuine cult freakout is now best known from a Mystery Science Theater 3000 offering. It exists in more than one version, so we welcome a special edition that can sort out the sordid details of its making, as we've enjoyed in cult fare like Eegah and Monstrosity.
Compared to the beautifully designed and filmed The Head, the follow-up horror Spider Island is a near-minimalist exercise. Producer Wolf Hartwig apparently decided that a commercial horror exploitation winner only needs a monster and some semi-nude women. It doesn't look as if cameraman Georg Krause was given film lights, let alone a crew. Krause previously shot Robert Siodmak's Nachts, wenn der Teufel kam and Stanley Kubrick's Paths of Glory. The camerawork here is not only not distinguished, much of it is barely competent.

By 1960 Italy dominated Continental genre filmmaking, and would continue doing so in the horror craze ignited by England's Hammer Films. Co-productions anchored in Rome pulled in Spanish, French and German investment. Spider Island is home-grown German schlock by producers that worked on cheap exploitation as well as mid-range fare with known stars. The 'name star' here is Alexander D'Arcy, whose scattered Hollywood career gave him roles in several memorable productions. He has a guest slot in Leo McCarey's The Awful Truth as well as a string of later 20th Fox pictures: How to Marry a Millionaire, Soldier of Fortune, The St. Valentine's Day Massacre. D'Arcy was typed as a handsome self-important Frenchman. If he spoke with an American accent and shaved his Gallic mustache, he'd be a good choice to play Dick Tracy.
Horrors of Spider Island is not an accomplished movie by any measure. A troupe of Hollywood 'dancers' headed for a show in Singapore are marooned on a mysterious island (a Yugoslavian beach). They find a dead uranium researcher in a cabin, suspended in a giant spider's web. Once that mess is cleaned up, castaway life continues. They cavort, swim nude, become jealous of each others' attention to their boss Gary (D'Arcy). But Gary is bitten by a weird spider creature, disappears, and becomes a monster. After one of their number is bitten-strangled to death, the girls continue to act as if their lives are not in danger. Finally the researcher's young assistants arrive, bringing news that a boat will pick everybody up in a couple of days. Pleasant Joe (Harald Maresch) and lustful Robby (Rainer Brandt) suddenly have more female companionship than they can handle. That prompts various romantic encounters, a party in which Nelly (Eva Schauland) dances topless, and more killings… did I forget to say that spider-monster Gary is still around?  The stranded showgirls are not only not terrorized, they barely seem concerned.

We do have to applaud the game attitudes of the actresses gathered to film this oddity — all generate at least some screen presence, even when characterization is limited to revealing costumes. Featured dancer Eva Schauland has real poise, even when gyrating in a flower necklace. Dorothee Glöklen is convincingly frightened-looking. Gerry Sammer's May is the showgirl that interests Joe. She's supposed to be 'sweet and innocent,' but behaves only a little less man-hungry than the other girls. Helga Franck is good as Georgia, Gary's intelligent and businesslike girlfriend; we're surprised that she didn't make very many films. Just the same, the studiously un-real screenplay gives Georgia no particular reaction when Gary goes missing. Monster fans love this vibe — the vague story plays out in a 'Z' movie fog, where people don't seem connected to events.
The one actress who went on to bigger things is Barbara Valentin. She performed an isolated striptease in The Head but here is a standout as the most man-crazy of a generally forward crowd. Valentin's pouty looks and excellent figure won her work in low-grade spy thrillers and a Radley Metzger movie. She eventually enjoyed a long association with Rainer Werner Fassbinder, beginning with the 1973 Sci-Fi-fi TV miniseries World on a Wire.

Much of the cult-camp appeal of Horrors of Spider Island derives from its hilarious dub job. The absurdly silly English dialogue invited audience derision long before MST3K arrived on the scene. The scripted dialogue retains some dignity in German, but almost everything in the English dub sounds too stupid to be believed:
Gary: "A hammer! With a long handle! It must be for the purpose of excavating some sort of metal, most probably Uranium."
Showgirl: "It's the same old story. You're nice to a man and before you know it, he's getting thrashed."
The cinematography is slipshod at best — only this rather good HD scan makes the movie watchable. Daylight scenes are harsh and flat; the many nighttime scenes are basically identical, just darkened in printing. After two minutes of the scene where the life raft reaches the beach, we wonder if our TV monitor has dimmed. The decently-lit interiors are limited to the one shack on the island, and an agent's office where the girls audition by dancing and disrobing. Spider Island's blah appearance is surprising because Eurohorrors of this time, even the cheapies, are noted for expressive camerawork — The Head, The Vampire and the Ballerina, Werewolf in a Girl's Dormitory, Atom Age Vampire.
The sketchy air journey is illustrated with grossly mismatched airplane stock shots, one of them a burning WWII bomber. The flight goes from Los Angeles to Singapore by way of New York City. Alexander D'Arcy may have left the production early. His barrel chest is pretty distinctive both as Gary and as the spider monster man, but another actor could have played the monster in most shots. During the final action scenes, monster-Gary's face is seen only in mismatched cutaways. If they organized the shoot well, it's possible that D'Arcy, or his monster stand-in, filmed all of the monster close-ups in one session.

Good monster designs partly redeem the movie. The face of monster-Gary is an arrestingly scary sight, with its hairy mane, wild eyes and nightmarish three-toothed mouth. Gary's fangs sort-of match the fangs of the nasty spider-crab puppet seen skulking in the bushes. In stills at least, both Gary's face and the spider creature are really effective. They were big memories from early issues of Famous Monsters of Filmland, where I believe Forrest Ackerman told us the show was an 'adult movie.'
Spider Island delivers what passed for adult-movie jollies in 1960, serving up its exhibitionist cast in loose dresses, bikinis and underwear (although no luggage was saved from the air crash). Even with Severin's extras, we're not sure what version showed in America under what title. The adult content is limited to (1) a fairly discreet nude swimming scene, mostly viewed from fifty feet away, (2) an insert of exposed breasts during a catfight, and (c) Nelly's exotic dance at the party, which would be more attractive if the lighting were better.
You know, it's the rare 'Z' movie groaner that hasn't got at least one competent moment. Spider Island threatens to become a real movie only once, when monster-Gary closes in on a screaming female victim, and then realizes that she's Georgia, his girlfriend. Just for a second, his hesitation and her recognition suggest (I'd better whisper) a real dramatic conflict. Have no fear: we return immediately to the twilight zone of Psychotronic Z-movie unreality.
---
Severin Films' Blu-ray of Horrors of Spider Island is a very good encoding of a picture that I've seen previously only as a murky, mis-framed mess. [I've never seen the Something Weird DVD, which is supposed to be pretty good.] It plays just fine now, picture and sound. The source element looks original, intact and undamaged. I noticed only a couple of odd timing changes or version transition jumps here and there. Severin grants Spider Island more class than it has ever before received. The slipcover and a reversible insert display two vintage pieces of ad art and one new graphic treatment.
The main presentation carries the title Ein Toter hing im Netz ('A corpse hangs in the web') and is complete and uncensored, with language choices in German and English, and removable English subs. The alternate U.S. release version It's Hot in Paradise drops the direct nudity but appears to keep some of the less revealing nude swimming footage.
An alternate clothed scenes extra is a bit confusing. Eva Schauland dances in a bikini instead of topless, but that footage isn't used in the slightly shorter censored cut. This disconnect makes us think things should be reversed. The 'It's Hot in Paradise' title sounds tailored for independent theaters that might show Russ Meyer nudie cuties, or even a movie like Tiara Tahiti (1962), a prestigious James Mason / John Mills movie that features topless scenes with Rosenda Monteros. The 'Horrors' title would be more appropriate for a no-nudity drive-in shocker.

The German author and film studies lecturer Dr. Marcus Stiglegger appears in a new video piece to explain The History of Spider Island. We learn that producer Wolf Hartwig moved on to the stronger sexploitation realm of the notorious Schoolgirl Report series, yet also produced one of Sam Peckinpah's more watchable late-career movies, Cross of Iron. Stiglegger provides credits backgrounds for the producers, director and main actors but doesn't really explain the reasoning behind the censor versions of Spider Island, or which version and title came first in America. Older horror articles theorized that Spider Island was a girlie film to which a monster was added, or a monster movie from which the monster angle was deleted. This release proves that all versions were monster movies.
Hopes that the Alexander D'Arcy interview with David Del Valle might clear things up disappear when we discover it's a vintage three-minute audio excerpt. Del Valle says he knows nothing about the story and D'Arcy describes the plot a little. The only new bit of information is a dubious 'Mark Damon' statement: D'Arcy claims that he had to take over when the director didn't know what he was doing. This disc makes us appreciate the work of Video Watchdog, Filmfax and Tom Weaver all the more: they have recorded a wealth of film history that would have been lost as soon as the filmmaking witnesses passed on.
Horrors of Spider Island is for the C&C's — the Completists and the Curious. It has appeal even if we've only seen bits on late-night TV or the lampoon version with the witty robot hecklers. The English-dubbed original is so funny that more jokes are really not needed.  Spider Island must have been a major inspiration for direct-to-video filmmakers, as a sizable chunk of the filmographies of Fred Olen Ray and Jim Wynorski seems to use it as a template. We wonder if the professional German showgirls on display thought of the job as a fun vacation at the beach, or as a demeaning chore. The filmmaking may be inadequate, but each actress seems to know know exactly what she's doing.
Reviewed by Glenn Erickson
---

Horrors of Spider Island
Blu-ray rates:
Movie: Dreadful but fascinating
Video: Good + Excellent, but the original movie is drab
Sound: Excellent
Supplements: second alternate version It's Hot in Paradise, alternate clothed scenes, video extra with expert Dr. Marcus Stiglegger, trailer, audio interview with Alexander D'Arcy, hosted by David Del Valle.
Deaf and Hearing-impaired Friendly? YES; Subtitles: English (feature only)
Packaging: One Blu-ray in Keep case in card sleeve
Reviewed: June 14, 2020
(6291spid)

Visit CineSavant's Main Column Page
Glenn Erickson answers most reader mail: cinesavant@gmail.com
Text © Copyright 2020 Glenn Erickson