Robert Benton and Paul Newman's show-biz detective tale is one of the best-looking thrillers of 1998. With its star lineup of Susan Sarandon, Gene Hackman, Reese Witherspoon, Stockard Channing and James Garner, its the equivalent of a dog-eared comfy mystery paperback. The classic themes and stylistics are here, but in a new Hollywood where movie stars can get away with murder, and nobody seems to care. Everyone is excellent and the show quite enjoyable, even if it seems we've seen a lot of it before. A solid academic extra is the audio commentary by Alain Silver and James Ursini.

Twilight (1998)
Blu-ray
KL Studio Classics
1998 / Color / 1:78 widescreen / 94 min. / Street Date December 27, 2022 / available through Kino Lorber / 24.95
Starring: Paul Newman, Susan Sarandon, Gene Hackman, Reese Witherspoon, Stockard Channing, James Garner, Giancarlo Esposito, Liev Schreiber, Margo Martindale, John Spencer, M. Emmet Walsh, Lewis Arquette, Jack Wallace.
Cinematography: Piotr Sobocinski
Production Designer: David Gropman
Art Director: David Bomba
Film Editor: Carol Littleton
Original Music: Elmer Bernstein
Written by Robert Benton, Richard Russo
Produced by Arlene Donovan, Scott Rudin
Directed by Robert Benton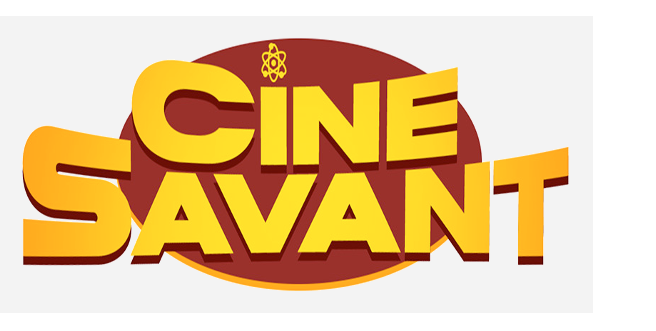 Writer-director Robert Benton had a terrific run of creativity. He certainly leveraged the French New Wave well, making news when he and his writing partner David Newman planned to film Bonnie and Clyde with Jean-Luc Godard. In the 1990s Benton connected with novelist Richard Russo for Nobody's Fool, one of the best movies about growing old in a modern America where the middle class and basic family ties are breaking down. Benton and Russo must have enjoyed working together because they collaborated again repeatedly.
The highly-anticipated Twilight didn't make the expected splash in 1998. Another quality show constructed around star Paul Newman, it is beautifully written, cast and performed, yet doesn't catch fire as did Nobody's Fool. The idea of seeing Newman, Susan Sarandon, Gene Hackman and James Garner in a somewhat old-fashioned detective story certainly appeals. Benton had played with a detective spinoff before — the jokey 1977's The Late Show pleased fans of Art Carney and Lily Tomlin. As the title suggests Twilight is another Paul Newman film about getting old, a genre mostly embraced by an audience no longer the biggest moviegoing demographic. Indeed, we think that Reese Witherspoon was slipped into the cast lineup to include at least one actor born after the Bicentennial.

Twilight is a smart, compact (94 minutes) and visually slick tale about sex, crime, and old age in Hollywood. The storyline might remind some viewers of Michael Connelly's Bosch books; Benton's movie has similarities, except that the house with a hilltop Hollywood view belongs to a genuine sell-out. We likely go in expecting a laid-back light thriller, but Twilight instead turns traditional and serious.
The essentially honest ex-cop and semi-retired private detective Harry Ross (Paul Newman) has barely scraped by, financially speaking. A while back he got involved with the movie stars Jack and Catherine Ames (Gene Hackman & Susan Sarandon) when they needed a discreet operative to retrieve their underaged daughter Mel (Reese Witherspoon) from a runaway fling in Mexico with the no-account Jeff Willis (Liev Schrieber). Several years later, Harry has accepted the Ames' generosity and is living on their fancy Bel-Air estate, doing odd jobs and even maintenance chores in exchange for room and board.
This puts Harry in an awkward position, sometimes feeling begrudged as a freeloader, and always 'owing' his hosts when they need help. The relationship has a push-pull aspect: the older Jack's cancer issues have resurfaced, which perhaps explains the former A-List star's tendency to be a bit testy, randomly hostile. Meahwhile, the still- devastatingly attractive (and vain) Catherine feels the need to tease Harry with the possiblility that they could be lovers.

Trouble starts anew when Jack tries to quietly resolve a blackmail shakedown involving the fate of Catherine Ames' previous husband. Harry agrees to deliver an envelope, without knowing the full story. Involved are the older detective Lester Ivar (M. Emmet Walsh of Blood simple), the vindictive Gloria Lamar (Margo Martindale of Nobody's Fool), and maybe even Mel's seducer Jeff Willis. Stepping into a compromised position, Harry soon runs afoul of the cops, as represented by the hard-nosed Captain Phil Egan (John Spencer of The West Wing) and police detective Verna (Stockard Channing!) — who happens to be an old flame of Harry's. Helping Harry out is Reuben (Giancarlo Esposito), a not-too-swift chauffeur/detective wannabe.
Also offering help is an old associate of Harry's, ex-cop Raymond Hope (James Garner), who is also semi-retired and lives in a glass house with a view. Raymond served as a studio cop and 'did favors' for Jack Ames in the past; he and Harry rehash old times together. When the bodies pile up, Harry has the suspicious feeling that the Ames's are using him. They want their show biz careers to continue — is Catherine's elevated interest in Harry sincere?  Is Raymond advising Harry, or carefully steering him?

Slickly filmed and sensitively directed, Twilight finds Paul Newman finally looking older than 50, at age 73. He's still in admirable shape, but now with the qualifier 'for his age.' The cast around him is a dream team of talent. The wonderful Stockard Channing signs on for a glorified cameo, while star James Garner forgoes poster credit for his substantial role. After this show Gene Hackman would put in a few more years mostly taking paycheck parts. Second-billed Susan Sarandon proves her mettle as a sex symbol — I think that applies — fully fleshing out her big-star role at age 51.
The situations, characters and the acting are all compelling: Newman is a charming gray fox, Hackman spoiled and bitter, Garner as winning as ever and Ms. Sarandon's seducer more manipulative than she admits. Although each scene works and the interpersonal business feels fresh, the overall concept does not. Benton and Russo's screenplay adheres to the classic form of detective fiction. Dead bodies are discovered, the hero is deceived in unexpected ways, and a friend on the force gives him 24 hours to solve a crime for which he himself is the primary suspect. The formal rituals confine the characters — we resent it when Harry Ross falls into the same situations as might any TV shamus.

A big plus is the knowing attitude about movie star 'image management,' with celebrities finding ways to circumvent the consequences of their criminal missteps. Benton and Russo do not approach the material as a subdued farce, as might Blake Edwards. Harry and Raymond are well aware that they're not fully above the casual Hollywood corruption. Raymond seems to have come through in the chips, while Harry has become semi-dependent on the Ameses. The barely-seen Lester Ivar seems to have slipped into the moral margins, and degraded himself.
Exceptionally well established is Harry's personal brand of 'noble tarnish.' Having seen a lot of disappointment and betrayal over the years, his standards have only dropped a tiny bit. But Harry feels something when cops, crooks and even his associates assume that he's benefitting from shady connections. In a nice touch, Harry isn't at all ashamed to admit that he's a soft touch for Catherine Ames. Remember, even Humphrey Bogart in The Maltese Falcon is something of a louse, sleeping with the wife of his business partner. Just how much of a saint is Harry supposed to be, when the irresistible Catherine puts the moves on him?

A prologue in Cabo gives way to a Hollywood landscape of exclusive homes, Hollywood streets and ranch properties on some hill over Malibu or Ojai or wherever — Harry Ross retraces some of the territory covered by Newman's previous gumshoe Lew Harper. Polish cinematographer Piotr Sobocinski (Three Colors: Red,  Dekalog) captures the seductive beauty of prosperous Southern California. Newman and Benton give the film an 'R' rating with very little profanity, but some sexy, classy nudity via Reese Witherspoon and Ms. Sarandon — and some cute lewd business from Stockard Channing's frisky cop.
I suppose we're a bit disappointed in Twilight's conventional structure, after being spoiled by the consistently free-flowing, unpredictable Nobody's Fool. Harry Ross is made to function within the strictures of a genre structure, with a laconic, endistancing voiceover that tells us how to react, etc.. The 1998 audience wasn't impressed by 'surprise' corpses showing up, blackmailers suddenly murdered by unknown killers, etc.. The eventual relationship between Harry and the Ameses is refreshingly revealing, but the other plot twists are not that compelling, even when performed to perfection by the likes of James Garner. We'll be seeing Twilight again soon, as it's a very pleasant experience overall. But the main impetus will be to enjoy our acting favorites.
---

The KL Studio Classics Blu-ray of Twilight is a handsome remaster of this really attractive detective show / star vehicle. Every scene tells the story but also frames the stars in the best way possible. Elmer Bernstein's retro score sounds like Easy Listening for a jaded private eye.
Original English language noir scholars and interpreters Alain Silver & James Ursini jump right into defining Twilight as a neo-noir genre item, as opposed to a classic-era noir, which is a movement, a style. They note that although it's not a period picture, its structure is consistently working in the 1940s mold of films like The Big Sleep. Classic Chandler-style conventions are transposed into the present — the voiceover narration, the duplicitous feminine lead, etc.. Humphrey Bogart's Phillip Marlowe tilted his glasses down to affect the disguise of a gay bookworm. Paul Newman's Harry Ross does the same thing just to see clearly.
We take exception to one of the film's key Ad lines: "Some people can buy their way out of anything. Except the past." Considering the outcome for the rich and influential celebs in this show, that motto would seem not to apply at all.
A theatrical trailer is present as well. Newman's Nobody's Fool is also up for a Kino reissue, in 4K Ultra HD.
Reviewed by Glenn Erickson
---
Twilight
Blu-ray rates:
Movie: Good ++
Video: Excellent
Sound: Excellent 5.1 Surround and lossless 2.0
Supplements:
Audio Commentary by Alain Silver and James Ursini
Theatrical Trailer
5 TV Spots.
Deaf and Hearing-impaired Friendly? YES; Subtitles: English (feature only)
Packaging: One Blu-ray in Keep case
Reviewed: November 1, 2022
(6841twil)

Visit CineSavant's Main Column Page
Glenn Erickson answers most reader mail: cinesavant@gmail.com

Text © Copyright 2022 Glenn Erickson