Director Robert Benton and Paul Newman come through with an extremely pleasing small town story. Snowy North Bath New York would seem a pit of failures big and small, until we begin to appreciate its social web of 'support relationships' that fill in for broken family connections. Newman's injured laborer can't get a fair shake, but he begins to realize the importance of his neighbors and his grandson. The comic conflicts are wholly believable, with Jessica Tandy, Bruce Willis, Melanie Griffith, Pruitt Taylor Vince and Philip Seymour Hoffman on board: this one is Mellow and Mature (and a little racy) without succumbing to Hallmark TV drama sentimentality.

Nobody's Fool
Blu-ray
Viavision [Imprint] 145
1994 / Color / 1:78 widescreen / 110 min. / Street Date July 27, 2022 / Available from / aud 34.95
Starring: Paul Newman, Jessica Tandy, Bruce Willis, Melanie Griffith, Dylan Walsh, Pruitt Taylor Vince, Gene Saks, Josef Sommer, Philip Seymour Hoffman, Philip Bosco, Catherine Dent, Margo Martindale, Angelica Page, Elizabeth Wilson.
Cinematography: John Bailey
Production Designer: David Gropman
Art Director: Dan Davis
Film Editor: John Bloom
Original Music: Howard Shore
From the novel by Richard Russo
Executive producer: Michael Hausman
Produced by Arlene Donovan, Scott Rudin
Written for the screen and directed by Robert Benton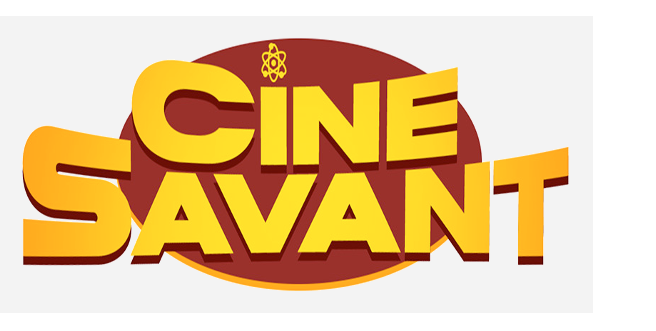 Ever since the American economic dream began to implode in the 1970s, pop movies have tried to mark the pulse of 'ordinary Joes' out there just trying to get along. It eventually became obvious that most of the coming working generation wasn't going to live as well as did their parents. For many the consumer dream of owning a house and car and having a few bucks in the bank is now all but gone. I've seen various dramas try to express this in stories about someone losing their job. Another angle puts people in a disaster situation — a flood, maybe — to show how tough Americans can be when things go bad. A third take involves period pictures with situations that we can identify with. Robert Benton wrote and directed an excellent Depression-era show in 1984, Places in the Heart.
By the '90s the default setting for America became 'the place where all the jobs went away.'  In Groundhog Day Bill Murray is trapped in a fantastic time warp. But his existential dilemma is no more perplexing than that of an average underemployed Joe:
Bill Murray: "What would you do if you were stuck in one place and every day was exactly the same, and nothing that you did mattered?"
Local Guy, drunk: "That about sums it up for me."

In 1994 the average filmgoer related to Nobody's Fool primarily as a vehicle for star Paul Newman, one of the few remaining old-school stars whose name power could now and then Open a Movie. That it happens to be an almost perfect snapshot of the leftover scraps of dwindling small town America comes across as a major dividend. We love the broken-down town of North Bath. The young people have fled in search of more promising job opportunities, the cops are underpaid and incompetent and the local 'save the town' economic plan is the pipe dream of a greedy banker. Author Richard Russo (who participates in Imprint's disc) handed the filmmakers a marvelous stew of what can only be called warm, human, non-malicious characters.
Not all of Paul Newman's movie choices were good ideas — after eight acting nominations he finally won for the overblown The Color of Money, not for the splendid The Verdict. With little left to prove, he chose his roles on the basis of simple preference . . . while building his non-profit food company on the side. Newman clearly liked this project. His character is 60 years old, and the actor was just turning 70. Not only did Newman still look great, ten years later he would star in an adaptation of another small-town novel by Richard Russo, the Pulitzer Prize-winning Empire Falls. It became a not-bad TV miniseries.

The town of North Bath is always wet or snowy, or both. Construction worker Sully (Paul Newman) is struggling as usual. He left his family years ago; his wife Vera (Elizabeth Wilson) has remarried and lives not far away but he never sees her. He's estranged from his son Peter (Dylan Walsh). Sully has a legal dispute going with contractor Carl Roebuck (Bruce Willis), over back pay and compensation for a work injury that has hurt his leg. Carl runs around openly with other women, and isn't pleased that Sully enjoys a teasing relationship with Carl's playful wife and office manager Toby Roebuck (Melanie Griffith). Carl takes additional pleasure in humiliating Sully, and in petty retaliation, Sully steals Carl's snow blower. Carl steals it back.
Sully's a favored breakfast customer at the local diner, where he connects with his laborer-cohort Rub Squeers (Pruit Taylor Vince of Shy People). There's also Wirf (Gene Saks), the one-legged attorney doing a terrible job with Sully's work injury lawsuit. The neighbors look out for each other: it isn't unusual for Sully to retrieve the dementia-stricken Hattie (Alice Drummond), when she takes strolls in her pajamas in the freezing cold.

Sully is on affectionate terms with the elderly, frail Miss Beryl (Jessica Tandy), a retired teacher from whom he rents a room. Miss Beryl's son Clive (Josef Sommer) is the local banker who has the whole town investing in an 'Ultimate Escape Theme Park' which hasn't yet broken ground. Clive is the only other person Sully doesn't really get along with, besides Carl Roebuck.
New conflicts come into play when Sully reconnects with his grown son Peter, who has brought his family to spend Thanksgiving with Vera. Sully gets invited too, but nothing works out; Peter's wife is leaving him because he's lost his teaching job. Sully is forced to work for Carl again, with both Rub and Peter helping out. He also takes charge of Peter's boy Will (Alexander Goodwin) — and finds that his grandson is his one close relation with whom he really gets along.

With so little security in his life Sully just keeps trying to do the right thing. Miss Beryl is in very poor health, and her son Clive urges her to get rid of her troublemaking room-renter. Sully punches out the annoying cop Officer Raymer (Philip Seymour Hoffman) and spends a stint in jail. On the other hand, Carl's unhappy wife Toby is getting awfully frisky. Although Sully is far too old for her, running away together actually becomes a real possibility.
The comedy-drama Nobody's Fool achieves 'specialness' by generating warm feelings we can share. Numerous official relationships have gone bust over job and lifestyle issues, but the survival-minded folk of North Bath have a knack for forming functioning substitutes. The leading character Sully is by all measures a broken-down failure, and he's not even particularly honest or ethical. But he's also one of the most-liked people in town. The movie gives us a constant parade of warmly decent folk, like Margo Martindale's diner waitress.
Bruce Willis took no billing on the advertising for this film; it seems to have been his escape from the grind of action pictures. He returned again for a small role in Robert Benton's Billy Bathgate. The wonderful Elizabeth Wilson (Patterns (of Power), The Graduate) steps in for a very small bit role, and even performs a deft bit of Thanksgiving Mishap stuntwork.

Newman's Sully does foolish things, but he's no clown — he's bitter about his lost home, which has sat rotting so long that it's no longer repairable. His irresponsible streak shows through at times. Sully does a bad job looking out for William, and gives his loyal follower Rub such a hard time that the poor guy takes offense. Sully needs to realize that Rub and Miss Beryl are now like family to him.
Sully also picks a fight with Clive at the diner, a development that makes Nobody's Fool a distant descendant of proletarian pix of the 1930s, in which bankers were fair game as villains and often targeted for audience scorn. As it turns out, Clive has a lot in common with Berton Churchill's banker Gatewood, from John Ford's Stagecoach.
Benton and Newman also find a way to express Sully's senior-citizen sex drive. They do it without succumbing to the 'make the old star look virile' syndrome, that so often found 20-ish starlets somehow thrilled to bed down with male stars eligible for social security. Just for spice, the movie gives us a funny strip-poker scene near the finish. An earlier scene shows that Toby has no trouble throwing a wild come-on in Sully's direction. It gives the confirmed exhibitionist Melanie Griffith a chance to show off (at 37) and retain her dignity. Her flash-tease is a hilarious expression of female power: Sully's reaction is a genuine bit of surprise and embarassment. It makes us like him all the more.

As a collection of loose scenes this show is a rousing success; it and Places in the Heart are Robert Benton's best-directed features, even if Kramer vs. Kramer is still his most celebrated. We get set for an escapist 'fun' finish, but Nobody's Fool opts for something more sober, if equally warm. Yeah, Sully will have to keep slogging on with broken-down relationships and poor money prospects, but what else is new?  He's seen too much to let it get him down, and he now has people like Miss Beryl, Rub, Peter and William that believe in him again. It's a very satisfying show.
The only time Nobody's Fool tripped up this viewer was when a new scene suddenly shows Sully and his Diner cohorts serving as pallbearers at a funeral. At first we assume that Miss Beryl died. Since nobobdy IDs the deceased, I had to back up later to see who it was — the name is written on a flower arrangement. Further confusion followed when the Judge tells us that a wild shot fired by the idiot Officer Raymer 'got the attention' of a woman in her house, a block away. For a minute we were wondering if that woman was the one being buried. Are Officer Raymer, the Police Chief and Sully in serious, serious trouble?  We now file the whole episode under Unnecessary Misperceptions.
We learned later that some viewers claim that Nobody's Fool has a 'Magical Realism' scene, to match the fantastic moment of faith at the end of Robert Benton's Places in the Heart. When Miss Beryl is slumping over in her chair in her parlor, suffering from a heart problem, they say that it is snows indoors. This 'snowing indoors' bit is listed among a long litany of 'Moments Out of Time' at this Parallax View website. I didn't remember any such scene, and worried that it had been left out of this new transfer. What had I missed?
Re-running the feature, I see that the scene is indeed there. It's very subtle. It's not Magical Realism in that we aren't expected to believe that it is literally snowing indoors. The two times I saw the movie, I simply assumed that the camera viewpoint was from outside the window: we see the snow only as the camera retreats backwards. But the next cut is what makes it all ambiguous, poetic. Miss Beryl is sitting calmly cradling her teacup. A few little snowflakes fall, and then she's obscured by a soft flurry. Indoors or out, the effect is the same. It's a visual equivalent for Robert Frost's poem with the words "Miles to Go Before I Sleep."
The next cut reveals that it's no longer snowing. Miss Beryl's teacup has fallen to the floor. Sully sees her slumped over in the chair, not unlike Mrs. Bates. I'd say that the snow 'illusion' was meant to express Miss Beryl's subjective experience as she sinks into unconsciousness. It's a subtle bit of visual expressionism.
---

Viavision [Imprint]'s Blu-ray of Nobody's Fool is a solid scan and encode from Paramount — Viavision to date licenses pictures that have already been remastered. North Bath looks cold but inviting, a place where Sully might have to hitchhike after overloading his own pickup truck. Perhaps the frost forces people to get together for coffee and donuts, a civilizing influence.
[Imprint] has gathered three satisfying video interviews. Hearing from the original author Richard Russo is an opportunity not lost; the story's character conflicts were drawn from his own family experience. Actress Catherine Dent (she plays Charlotte, Sully's daughter-in-law) conveys some memories from the set, and editor John Bloom tells the expected story of being hired due to previous good work.
The feature commentary with all the facts, bios and particulars on Nobody's Fool is by Jim Hemphill, a film director, published author and visual historian with the Academy of Motion Picture Arts and Sciences.
Reviewed by Glenn Erickson
---
Nobody's Fool
Blu-ray rates:
Movie: Excellent
Video: Excellent
Sound: Excellent Audio English DTS-HD 5.1 Surround + LPCM 2.0 Stereo
Supplements (all new):
Audio commentary by Jim Hemphill
Interviews with actress Catherine Dent, writer Richard Russo, editor John Bloom
Theatrical Trailer.
Deaf and Hearing-impaired Friendly? YES; Subtitles: English (feature only)
Packaging: One Blu-ray in Keep case
Reviewed: August 24, 2022
(6785fool)

Visit CineSavant's Main Column Page
Glenn Erickson answers most reader mail: cinesavant@gmail.com

Text © Copyright 2022 Glenn Erickson