John Landis on
The Pirate
Released 1948
Distributor Metro-Goldwyn-Mayer
About
The Pirate
This 1948 Vincente Minnelli musical could just as easily been titled The Technicolor Pirate, so blazingly vivid is the photography. The film itself, unfortunately, is not that blazing, the result of a troubled production history (it took four months to film) and on-set tension between Minnelli and his wife and star of the film, Judy Garland. It does have a fine score (including Be a Clown) and a great dance sequence with Gene Kelly and The Nicholas Brothers (a sequence that was cut in some theaters in the South due to the black performers dancing with the white Kelly).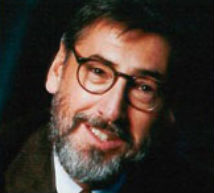 About John Landis
John Landis
 is the director of 
Animal House
, 
The Blues Brothers
,
An American Werewolf In London
, 
Trading Places
, 
Coming To America
,
Kentucky Fried Movie
, 
Spies Like Us
, 
Three Amigos!
, 
Into The Night
and 
Michael Jackson's Thriller,
and the recent
Burke and Hare
for Ealing Studios,  among many other films and television shows. His documentary 
Mr. Warmth: The Don Rickles Project
 premiered on HBO and won an Emmy for Best Music, Comedy or Variety Special.  He is also the subject of noted film critic Giulia D'Agnolo Vallan's recent book "John Landis" and his own book "Monsters in the Movies' was published to critical and popular acclaim in 2012.