Josh Olson on
The Life & Times of Judge Roy Bean
Released 1972
Distributor National General Pictures
About
The Life & Times of Judge Roy Bean
This late career John Huston comedy-western seems to have been an attempt to hitch a ride on the Butch Cassidy/Sundance Kid train to boxoffice glory, but it was a critical and financial misfire. Paul Newman is back, this time as a highly unlikely incarnation of frontier hardass Roy Bean, the self-appointed "judge" known as "the only Law west of the Pecos". Huston seems to be having fun, as does the terrific character-laden supporting cast.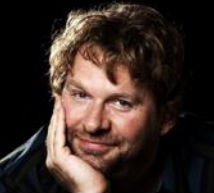 About Josh Olson
Josh Olson 
was the only student in his second grade class to see
The House That Dripped Blood
.  Many years later, he wrote and directed the no-budget horror film,
Infested
, a brutal assault on
The Big Chill
, with zombies. He went on to write the screenplay for 
A History of Violence
 and was nominated for the WGA, BAFTA and Academy Awards for Best Screenplay. He kept losing to Larry McMurtry, but that's okay.  He co-wrote the teleplay for the
Masters of Science Fiction
episode,
The Discarded,
with Harlan Ellison, and is currently writing a sophisticated thriller,
Tabloid
, for Mick Jagger.