Josh Olson on
A Face in the Crowd
Released 1957
Distributor Warner Bros.
About
A Face in the Crowd
A celebrity sociopath fools all of the people some of the time on his way to political office. Sound familiar? Elia Kazan's lacerating portrait of a down home demagogue has never lost its disturbing relevance. Anchored by a ferocious performance by Andy Griffith, Budd Schulberg's media-savvy satire, based on his story "The Arkansas Traveler", has survived countless attempts to remake it over the years, largely because its 50s-centric setting is the perfect background to expose the pernicious effect television has had on the US political system. VITA-PIG says, "Is it election day yet?" Lee Remick is memorably lubricious in her film debut.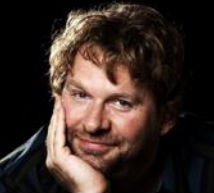 About Josh Olson
Josh Olson 
was the only student in his second grade class to see
The House That Dripped Blood
.  Many years later, he wrote and directed the no-budget horror film,
Infested
, a brutal assault on
The Big Chill
, with zombies. He went on to write the screenplay for 
A History of Violence
 and was nominated for the WGA, BAFTA and Academy Awards for Best Screenplay. He kept losing to Larry McMurtry, but that's okay.  He co-wrote the teleplay for the
Masters of Science Fiction
episode,
The Discarded,
with Harlan Ellison, and is currently writing a sophisticated thriller,
Tabloid
, for Mick Jagger.