Wes Craven's getting a 4K Ultra HD workout this year, what with his monster hit Scream arriving in 4K last month. This 1977 franchise-starter is a down & dirty slaughter-fest out in the desert, with bloody jeopardy its one and only reason for being. It can attest that it was quite a nail-biting experience in the theater, and we know this show has a legion of fans — think of the hundreds of films that imitate its concept. Starring Susan Lanier, Robert Houston, Martin Speer, Dee Wallace, Russ Grieve, John Steadman and Michael Berryman.

The Hills Have Eyes
4K Ultra HD
Arrow Video
1977 / Color / 1:85 widescreen / 89 min. / Street Date November 23, 2021 / Available from Amazon / 59.95
Starring: Susan Lanier, Robert Houston, Martin Speer, Dee Wallace, Russ Grieve, John Steadman, Michael Berryman, Virginia Vincent, James Whitworth.
Cinematography: Eric Saarinen
Art Director: Robert Burns
Special Effects: Greg Auer, John Frazier
Film Editor: Wes Craven
Original Music: Don Peak
Produced by Peter Locke
Written and Directed by Wes Craven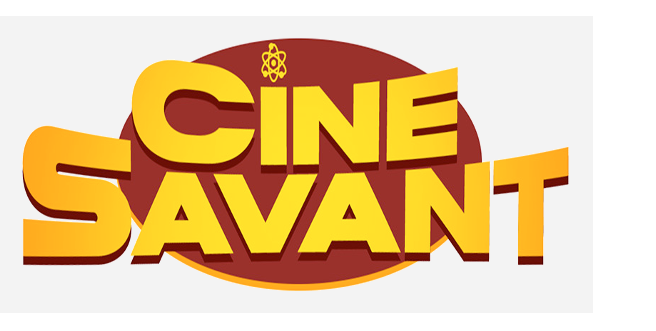 The highly educated Wes Craven was many things that might seem incompatible: an educator, a horror movie director and a sometime adult filmmaker. In the movie game he stayed comfortably ahead of the genre competition. Will his lasting legacy be his A Nightmare on Elm Street and Scream franchises, or his less palatable slaughter-horrors?
Craven worked his way up from the exploitation depths, through the intense but ragged The Last House on the Left to the well-researched The Serpent and the Rainbow. He developed into a fine director, and even took time out to make a non-genre mainstream success, a Meryl Streep movie about a dedicated music teacher.

The Hills Have Eyes is strictly blood and thunder for the grindhouse crowd. The cast and crew ran themselves ragged in the Mojave Desert to combine the savage carnage of Last House with more original elements. The defending-the-family revenge saga of Straw Dogs is here, as is the struggle with the inbred sub-humans suggested (rather unfairly) in John Boorman's Deliverance. Don't expect a quantum boost in literary values, but the learned Craven based the show on a true incident from Scottish history, adding a few mythical touches of his own. Less appalling than Last House, Hills nevertheless finds raw, transgressive shocks of its own.
Things are not looking good out on the desert. The American frontier is closed, opportunities have dried up, and some desert dwellers have taken to savagery to get by. Not helping is the hint that their strange mutations may be the result of radiation from atom tests. This family of feral deplorables doesn't attend political rallies. No longer part of civilization, they've become another danger of the savage wilderness.
If horror pictures have told us one thing, it's to stay off the back roads. When the Carter family's trailer breaks down en route to California they fall prey to a clan of inbred cannibals that rob and slaughter passersby to survive. This feral 'alternate family' is ruled by Jupiter (James Whitworth), a crazed savage. Using one victim to trick the rest, the desert dwellers seem intent on wiping out the family as horribly as possible. They rape the daughter (Susan Lanier) and steal the other daughter's baby. How long can the surviving Carters remain alive?

This show will teach anybody not to trust strangers. When savages are slaughtering your family, there's no time to contemplate fine points of philosophy. Craven's script quickly puts the Carters into a believable jam, for no fault of their own. 'Big Bob' Dad (Russ Grieve) is a police detective from a rough town. He's not one to be intimidated by the incoherent warnings of old Fred (John Steadman), a gas station guy and estranged father to the monster family in the hills. Yet Bob's whole family is put through a gauntlet of blood and horror.
Talk about being unprepared for trouble. . . Big Bob's complacent wife Ethel (Virginia Vincent, coincidentally of The Return of Dracula, made twenty years before) is way out of her depth, and reacts to the brutality leveled at her family with an uncomprehending denial. The rest of the Carters fall prey to bad communication and mistakes in judgment. The clan's first attack occurs when Dad and son-in-law Doug Wood (Martin Speer) go for help, leaving the trailer protected only by son Bobby (Robert Houston). Two Carters are soon killed horribly and another mortally wounded. Daughter Susan (Lanier) collapses into one of those useless catatonic states favored by horror movies after the groundbreaking Night of the Living Dead of a decade earlier.

The Grand Guignol horrorshow is unhindered by psychological or philosophical complexities. The brutalized survivors do have a wild card in their favor — their German shepherd dog named Beast. Just as all seems hopeless, Beast counterattacks and the audience jumps to its feet rooting for the underdog defenders. Craven generously allows the remaining Carters a fighting chance.
Hills is one of the most copied low-buge horror formulas around. Craven and producer Locke didn't have that many models to imitate. Their story relies on some desperate booby traps, including one likely inspired by the improvised killing of the shark in Jaws. Craven puts us in shock by eliminating some of the most interesting folk early on, in traumatic ways. It's yet another story of a family forced to re-form after the loss of its normal leader, the father figure. The kids and son-in-law that must continue the fight don't communicate worth beans. But the brother and sister muster the ruthlessness needed to prevail, and the son-in-law has good luck and some unexpected help from the enemy camp.

The Jupiter clan circa 1977 still generates a nervous reaction, even if their cannibal outrages have since been eclipsed by newer graphic horror romps. Papa Jupiter's face has been horribly scarred since his childhood. He's stolen a family for himself by kidnapping prostitutes and raising three strong sons, named after planets. Pluto is portrayed by horror icon Michael Berryman, a good actor using his congenital deformation to play a monster. Berryman's domed skull and protruding brow became the movie's iconic image.
Craven also alludes to fairytale forms. The twin dogs Beauty and Beast figure boldly in the Carters' defense. Not only does Beast attack with Lassie-like intelligence, he takes on a spectral function: the superstitious Pluto becomes spooked when he assumes that the second dog is the ghost of the former. This story twist — a thread of hope — redeems Hills from the usual dull-edged nihilism of modern horror: man's best friend helps to even the odds. Then again, paranoid violent fantasies are a pretty miserable vehicle for promoting human understanding.
Jupiter's crimes resonate with Charlie Manson's functionally similar ranch cult out in Death Valley. The kidnapping of the Carters' baby grandchild strays beyond the bounds of mainstream good taste. It also touches on more fairy tale references. When its attempted rescue involves a pig, Craven alludes to Alice in Wonderland and classic terror-fairytales about gypsies or trolls stealing infants and replacing them with suckling pigs. Wes Craven shows his English Lit background here just as he did in his cribbing of the myth behind Bergman's The Virgin Spring for Last House. Always looking for high-toned reasons to champion otherwise un-credentialed horror films, film critics eat up on literary references: a crude gut-ripper can become a 'Dark Statement of Our Times.'
---

Arrow Video's 2021 4K Ultra HD special edition of The Hills Have Eyes appears to be an upgrade, picture and sound, from the earlier 2016 Blu-ray edition. It of course looks punchier, more dynamic in 4K with High Dynamic Range. Hills was filmed on Super-16, which normally looks softer and more grainy than 35mm. Even though just so much fine detail can be taken from a 16mm negative, the new scan seems a slight improvement all around. If you've only seen it on DVD it's going to look a lot better — sharper, more stable. Colors may be a little more distinct, but this isn't a movie with pretty pictures.
One upgrade appears to be the audio — the Blu-ray was Mono only but this show (the standard ending only) carries an additional 2.0 stereo track and a 7.1 stereo remix.

The 4K edition's extras appear to be identical, or close to it, as are the booklet and insert 'goodies.' The full list is below: three commentaries and several actor and crewperson interview featurettes, plus a longform making-of show from 2003, Looking Back on The Hills Have Eyes. Wes Craven still comes off as a nice fellow, and we always like to see the charming Dee Wallace, who certainly paid her dues in horror before reaching immortality in E.T..
The alternate ending re-orders the final scenes and tacks on an unnecessary group hug finish. The standard ending is much better, although I'll bet the actors prefer the alternate's cast reprise.
Note that there is no separate Blu-ray disc in this special edition — it's only the 4K UHD.
Even as Grand Guignol, Hills has its limitations. The slaughter is the content here, and judging by Craven's later work, he tried hard to move into more creatively rewarding themes. The show in which Craven first won my full respect is Wordplay, a half-hour episode of the second Twilight Zone TV series. Robert Klein stars as a man stuck in a warped world where ordinary words change their meaning. The terror of being unable to communicate or relate to people feels as 'real' as any fantasy monster or terror situation. The episode evoked strong feelings of isolation and panic.
Reviewed by Glenn Erickson
---

The Hills Have Eyes
4K Ultra HD rates:
Movie: Good
Video: Excellent
Sound: Excellent Original lossless mono, Optional lossless 2.0 stereo and 7.1 remixes (original ending only)
Supplements:
Three audio commentaries: with actors Michael Berryman, Janus Blythe, Susan Lanier and Martin Speer; with Wes Craven and Peter Locke; with Mikel J. Koven.
Longform documentary (2003) Looking Back on The Hills Have Eyes – with Craven, Locke, actors Michael Berryman, Janus Blythe, Robert Houston, Susan Lanier, Dee Wallace and director of photography Eric Saarinen.
Two featurettes: Family Business with actor Martin Speer, The Desert Sessions with composer Don Peake.
Outtakes, Alternate ending, Trailers and TV Spots, Image gallery, Original screenplay (ROM), 6 postcards, Reversible fold-out poster.
Illustrated 40-page booklet featuring with essays by Brad Stevens and Arrow producer Ewan Cant.
Deaf and Hearing-impaired Friendly? Subtitles: English (feature only)
Packaging: One 4K Ultra HD in Keep case
Reviewed: November 19, 2021
(6610hill)

Visit CineSavant's Main Column Page
Glenn Erickson answers most reader mail: cinesavant@gmail.com

Text © Copyright 2021 Glenn Erickson